Shhhhh
The Quiet, 2005
You've likely never seen The Quiet, nor have you likely even heard of it. It did have a national theater release and it wasn't universally panned, but The Quiet was just a quiet little movie.
It's also very disturbing on a few different levels and most importantly for us, the whole thing takes place in Meriden, Connecticut! Yes, humble, oft-overlooked Meriden. Where the high school in the movie was attended by your run-of-the-mill Meriden teenagers like Elisha Cuthbert, Camilla Belle, and Katy Mixon. Sounds about right, eh Maloney High School grads?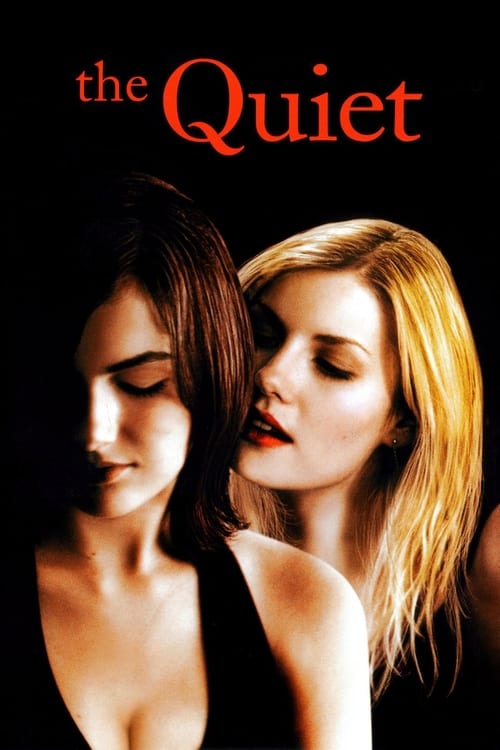 The acting in The Quiet is actually pretty good, and if you, like me, only know Elisha Cuthbert from her days as Kim Bauer on "24," you might be surprised she holds it down fairly well here. She plays, of course, the beautiful blonde "mean girl" cheerleader who berates the silent, mopey, dumpily-dressed Camilla Belle character. That's right, we're to believe Camilla Belle is the ugly duckling in this movie.
She's also deaf and mute and forced to live with the Deer family (Cuthbert plays Nina Deer) which consists of Nina, her pill-popping mess of a mother (Edie Falco) and her father. About a third of the way into the movie, we learn that the dad is regularly having intercourse with his daughter Nina – and has been for quite some time. These incestuous rapes seem to happen pretty much every other day.
The weirdest thing is that young Nina, while clearly upset about the situation, isn't, like, ruined by it. She just carries on and is just oh so mad that her father is doing this to her. Hm, as I wrote that it occurred to me why this movie wasn't so popular.
Belle, who plays Dot, because lots of teenagers are named Dorothy and go by Dot, moves into the Deer house (her father died and the Deers are her godparents) and just silently sits there while Nina and her friends berate and verbally abuse her. For being deaf and mute. This goes on for a while, the cute boy falls for Dot much to everyone's consternation, and Dot witnesses the incest but she's deaf and mute, remember, so things carry on. We're supposed to believe the doofy, short cute boy is getting a basketball scholarship to UConn, the biggest LOL in a movie devoid of any intended LOLs.
Meriden is mentioned a few times throughout. At one point, Nina is set to runaway… all the way to New Haven! She muses about becoming a stripper there and making lots of money. Girl, if you run away from your horrifying pervy father in Meriden to become a stripper, I'd go a little bit farther than 4 exits down 91.
Dot plays piano well and witnesses another daddy-daughter session and gets really mad about it. All the while, Nina has been telling Dot her deepest darkest secrets because, well, because Dot is deaf and she felt safe doing so.
Except – spoiler alert on a 15+ year old movie! – she not really deaf! Hahaha, gotcha! That's her secret! And she can talk! And Nina told her she was going to murder her father and… Dot murders him instead and then the two go to the fancy school dance immediately thereafter in their pretty dresses and bury the murder evidence in the woods. Fortunately for them, pill-popping mom takes the fall for the murder to repay Nina for allowing the incest she apparently always knew about.
Fin.
Oh, one more thing – the DVD cover sure wants us to believe there's a Cuthbert-Belle thing happening. There is not. But there IS nudity in this film. Yup, a full minute of … Edie Falco(!) in nothing but her panties. Shout out to her and shout out to every dude who saw that the movie contained nudity and went to see Cuthbert, Belle, and/or Katy Mixon and got Edie Falco(!)
Love it.
CTMQ Rating: 2 out of 5 thumbs up
Connecticutness: 94 out of 169 Nutmegs
Filmed in Connecticut? Not one second of it
Wealthy Caucasian with a Big House? Yes