Dark Fuhrman
Murder in Greenwich, 2002
"My name is Martha Moxley. My friends call me "Mox". In 1974, my family moved to Belle Haven, which is in Greenwich, which is in Connecticut. It was the richest neighborhood in the richest town in the richest country in the world."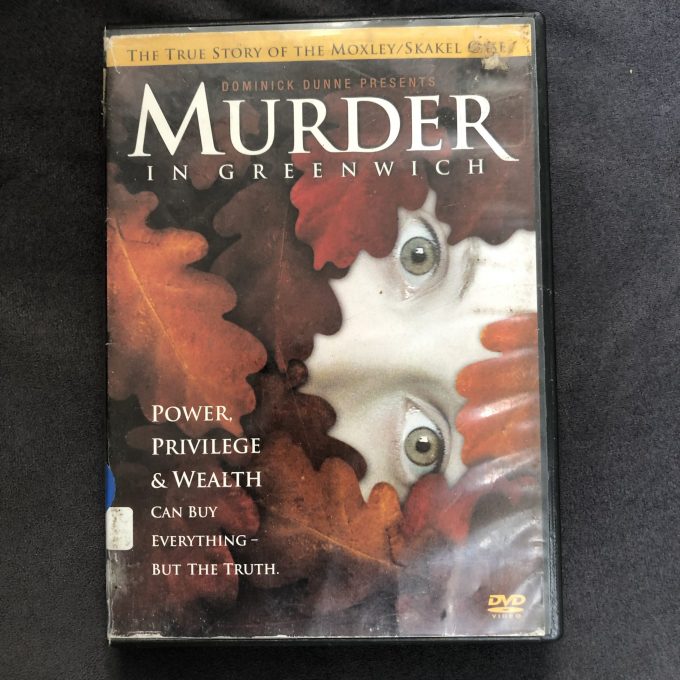 Thus begins this made for TV movie (USA Network) based upon Mark Fuhrman's book of the same title. Yeah, that Mark Fuhrman. As such, the movie is focused on Fuhrman's involvement in re-opening the cold case murder of Martha Moxley in 1975 – and not so much focused on the power and chicanery and money behind the families involved.
Which is just… really dumb. Yes, the movie is sure to show how rich and entitled people in Greenwich are, and how incompetent town police were when dealing with a murder – mostly because murders don't occur in Greenwich. And not just Greenwich, but Belle Haven.
Side note: I read a book about Darien's serial rapist Alex Kelly, which also made very clear that these impossibly wealthy towns' police investigations aren't exactly thorough. Or competent.
Everyone knows the story, right? The Moxleys lived next door to Rushton Walter Skakel and his wife Anne Reynolds. Rushton's sister Ethel is the widow of Senator Robert F. Kennedy. So the Skakel's were, in effect, Kennedys… even though they totally weren't. But they were rich like them and they were related by marriage to them, so that's really all that matters when it comes to getting away with murder. Or drunk driving or manslaughter. Or who knows what else.
Skakel's grandfather George was the founder of Great Lakes Carbon Corporation, a coal company that was one of the largest and wealthiest privately held corporations in the United States. Ol' Rushton lost his wife in 1972 and "lost" his sons shortly thereafter. Michael the murderer and Thomas his brother were neighbors to the Moxleys.
Martha was murdered with a Skakel golf club the night before Halloween and no one was charged for decades. The Skakel family and company lawyers protected the boys and Michael was never a real suspect for nefarious reasons. Flash forward to the 1990's when Mark Fuhrman, fresh off of OJ Simpson disgrace, decided he'd roll into town and sort it all out. There are scenes with palm trees, but they actually did a pretty good job with a fake Metro North train station and some real shots of Greenwich.
This movie is that. Fuhrman the hero! A redemption! In reality, several people in Greenwich always felt that Michael Skakel was the murderer, but forces more powerful than they kept the investigation at bay. Fuhrman's poking around and publication of his book did certainly help indict Skakel, which ultimately led to his conviction. Of course, because he's super rich through literally zero effort on his part, there have been endless appeals and retrials and he was let out of prison early on bail in 2018.
Sigh.
Christopher Meloni plays Fuhrman and Robert Forster plays a retired Greenwich cop. The rest of the movie is populated by no-names… this is a USA Network TV movie after all. It's actually not terrible by those low standards, but the fact that they barely touch the whole Kennedy conspiracy thing is pretty lame. It seemed more of a vehicle for Fuhrman to restore his justifiably tarnished name than anything else.
CTMQ Rating: 2 out of 5 thumbs up
Connecticutness: 160 out of 169 Nutmegs
Filmed in Connecticut? Some establishing shots
Wealthy Caucasian with a Big House? Yes, lots of them