New York & New Jersey 2021
The Statue of Liberty, Ellis Island, Red Bulls Arena, & Bronx Zoo
Back in early 2020, Calvin's aunt had promised to take him to the Statue of Liberty and his mom promised him the Bronx Zoo, and I promised him an MLS game. None of that happened thanks to the pandemic, so I bundled it all up in one two-day trip in August 2021.
If I may say, I planned it to perfection. We arrived at everything at the perfect time, thank you very much.
Statue of Liberty National Monument & Ellis Island National Museum of Immigration
I'd never been to the Statue of Liberty and oddly, had never even seen it except from afar on Manhattan on occasion. And to be honest, I'd never really been interested to do so. But the boy has been fascinated for a while, so away we went.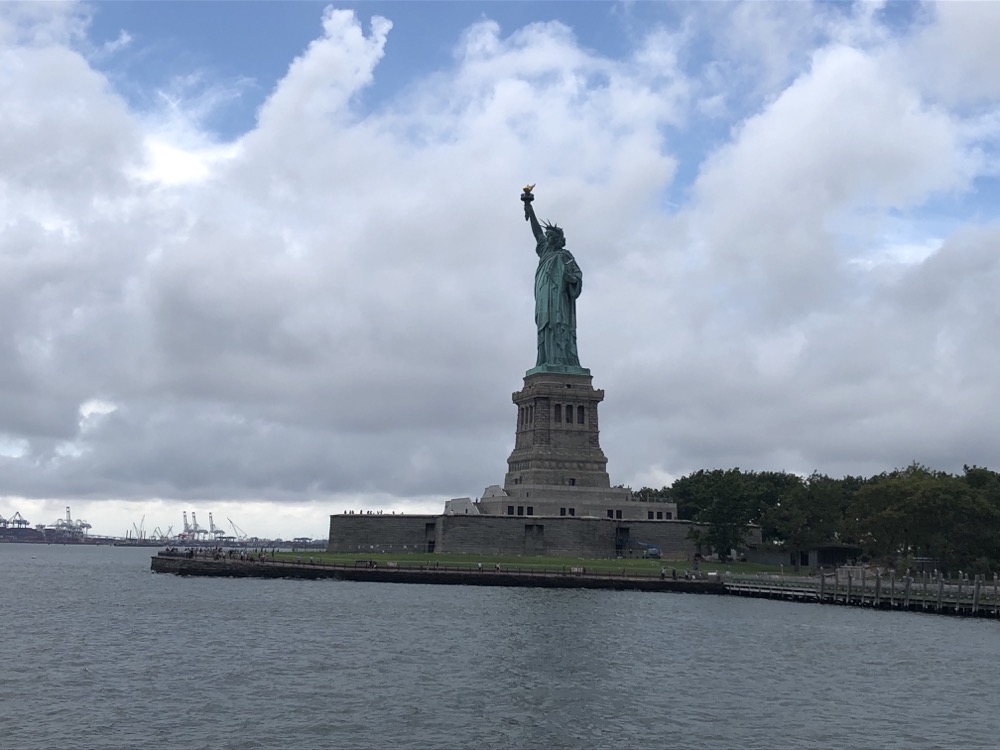 I researched the various boats that service the statue, and learned that only one vendor actually drops you off on Liberty Island. And it's not even that expensive. We left from the New Jersey side and first went to Ellis Island.
The National Immigration Museum is hugely impressive and I highly recommend it. I also highly recommend not going there with a disinterested 10-year-old. Too many words and such for him to handle. But the vast museum tells the story of immigration to America from pre-colonial times up until the Trump era.
Since that's when it pretty much stopped for a variety of reasons.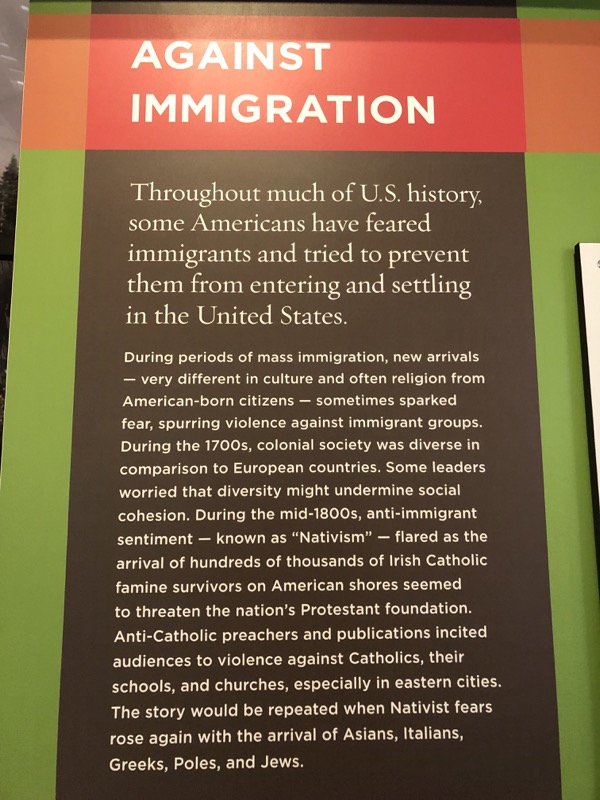 We had an hour there and then it was back on the ferry to Lady Liberty. (You can sort out the schedules and plan to stay longer if you wish.) I had purchased the add-on to be able to climb the stairs up to the pedestal. I also highly recommend this. It's just cool to be up there looking down at all the ding-dongs making their Tik-Tok videos and whatnot. And the views of Manhattan and Ellis Island (and Jersey City) are fantastic.
There's a museum all about the statue and its creation, but – and this is true – NO ONE was there, despite probably 2,000 people on the island at the time. People man… hopeless.
Calvin really enjoyed the experience and it was nice to see him so happy. It is impressive and provided me a more powerful experience than I'd expected.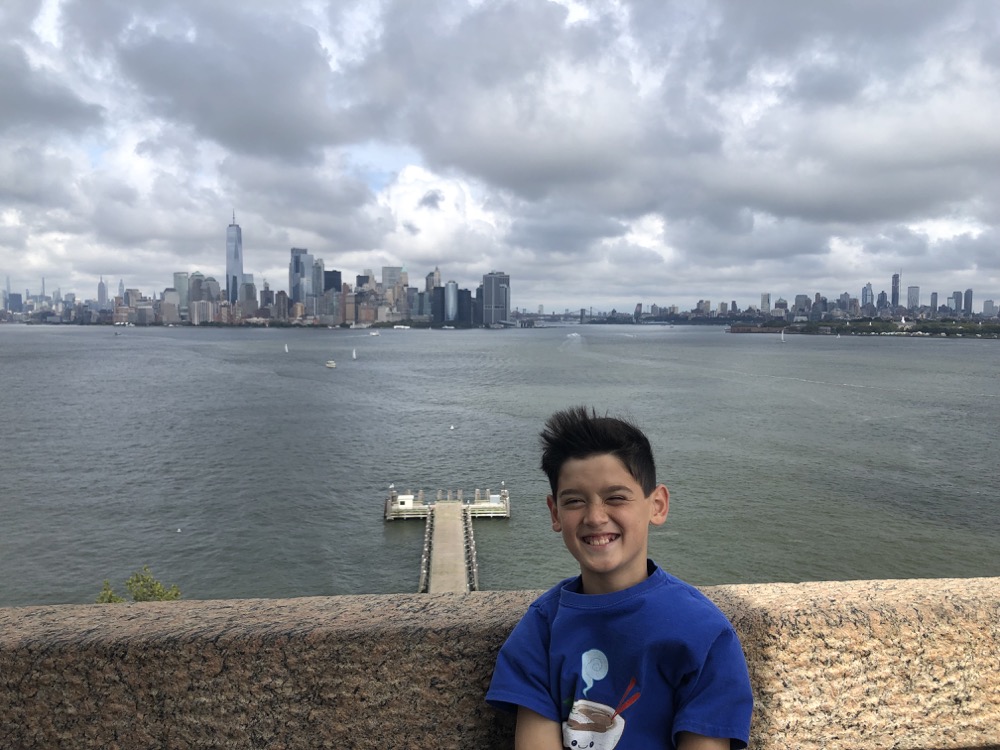 New York Red Bulls vs. Columbus Crew, Red Bull Arena, Harrison, NJ
I wrote about this game here, on Calvin's World Soccer Stadium Tour.
It's a great stadium and staying in the Element Hotel across the street was a seamless and pleasant experience.

The Bronx Zoo
The drive from Harrison, NJ to the Bronx Zoo is a video game. Calvin thought it was the greatest thing and that the 84 minor traffic violations necessary to get there were just the coolest. Our visit was under the threat of rain all day, but it never materialized… in the City anyway.
(We had a flash flood in West Hartford.)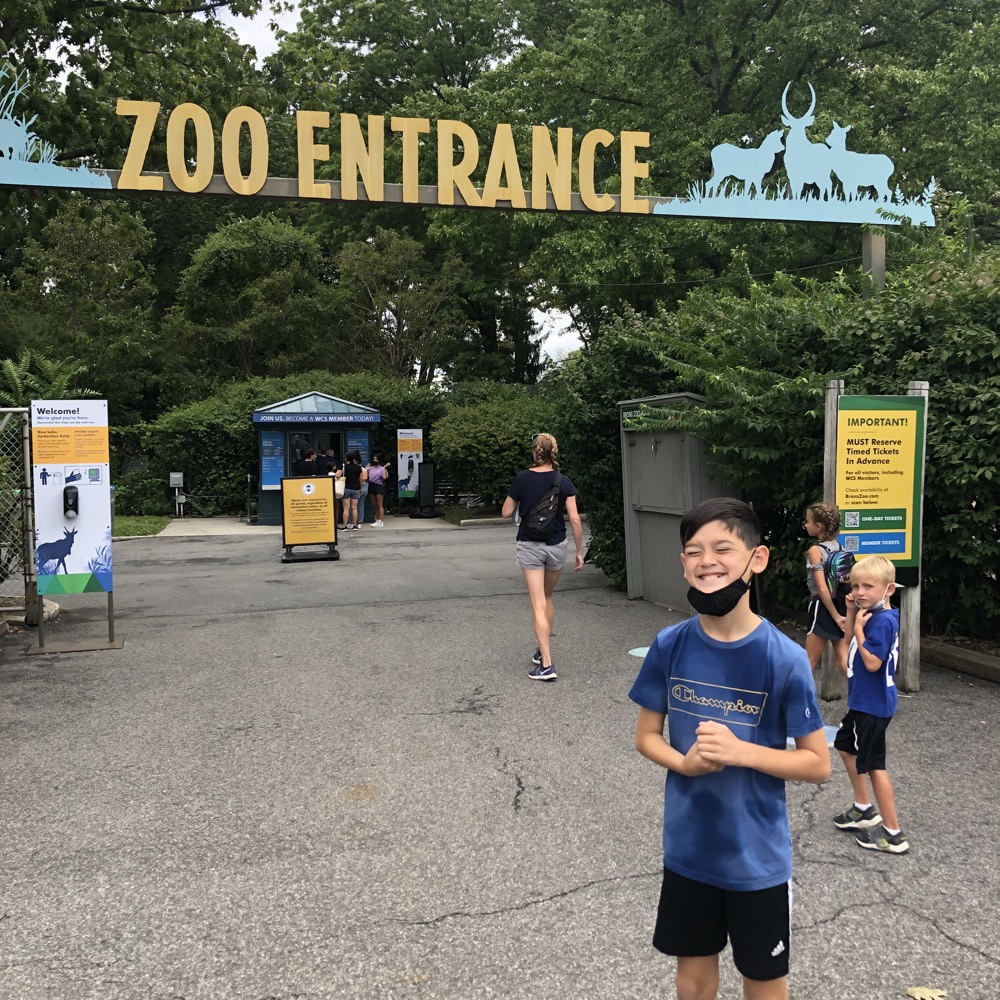 This was my first visit to the Bronx Zoo and it's beyond amazing that this place exists in the Bronx. Such an oasis – for humans and birds, anyway. Birds… this place has a ton of birds. Such a focus on birds.
Calvin loves animals – all animals – and hasn't yet hit that "zoos are inherently immoral" bridge too far, though it's coming. I can feel it. He's been to the Philadelphia, San Diego, and now Bronx Zoos and while the Bronx gets lots of credit, it doesn't really hold a candle to those other two.
But it's still a great zoo and we had a good time.
Here are more pictures from the two-day excursion.