CT National Historic Landmark
Portland Brownstone Quarries
Portland
Many of us Connecticut residents who hit the museum circuit have heard apocryphal stories about Portland brownstone being pretty much the most important building material of the 19th century. Or something like that. While that's not remotely true, the quarried stone from this one place was absolutely used in an extraordinary number of buildings and graveyards on the east coast – and especially in New York City.
Enough to secure National Historic Landmark status for the quarry anyway.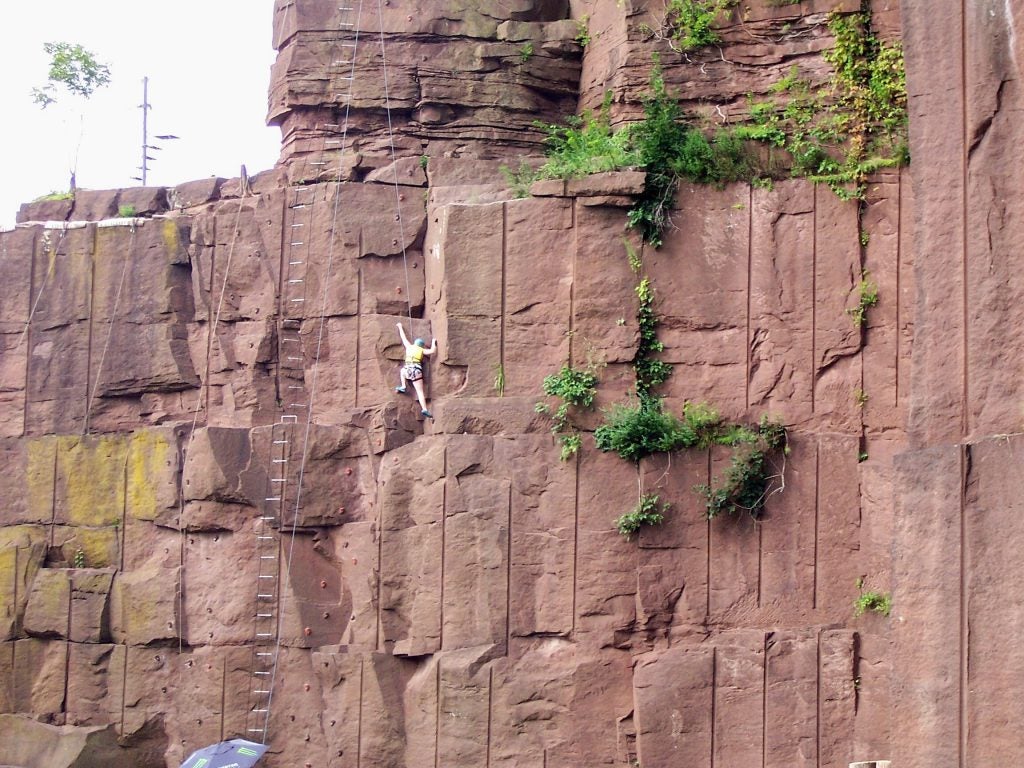 Quarrying began here in 1690 and the brownstone was used mainly in Boston, Hartford, New York City, and Philadelphia. I've read and heard over and over that the stone from here was used in "many landmark buildings" in the aforementioned cities, but I can't find a list of them.
However, I can tell you that during the peak of the brownstone era, more than 1500 workers were employed by the quarries. Proceeds from the quarrying business were deeded to Wesleyan University from 1833 through 1884, and stone from the quarries was used to build many campus buildings – and they are very handsome buildings indeed. Then the market for the stone fell apart after its peak in 1880.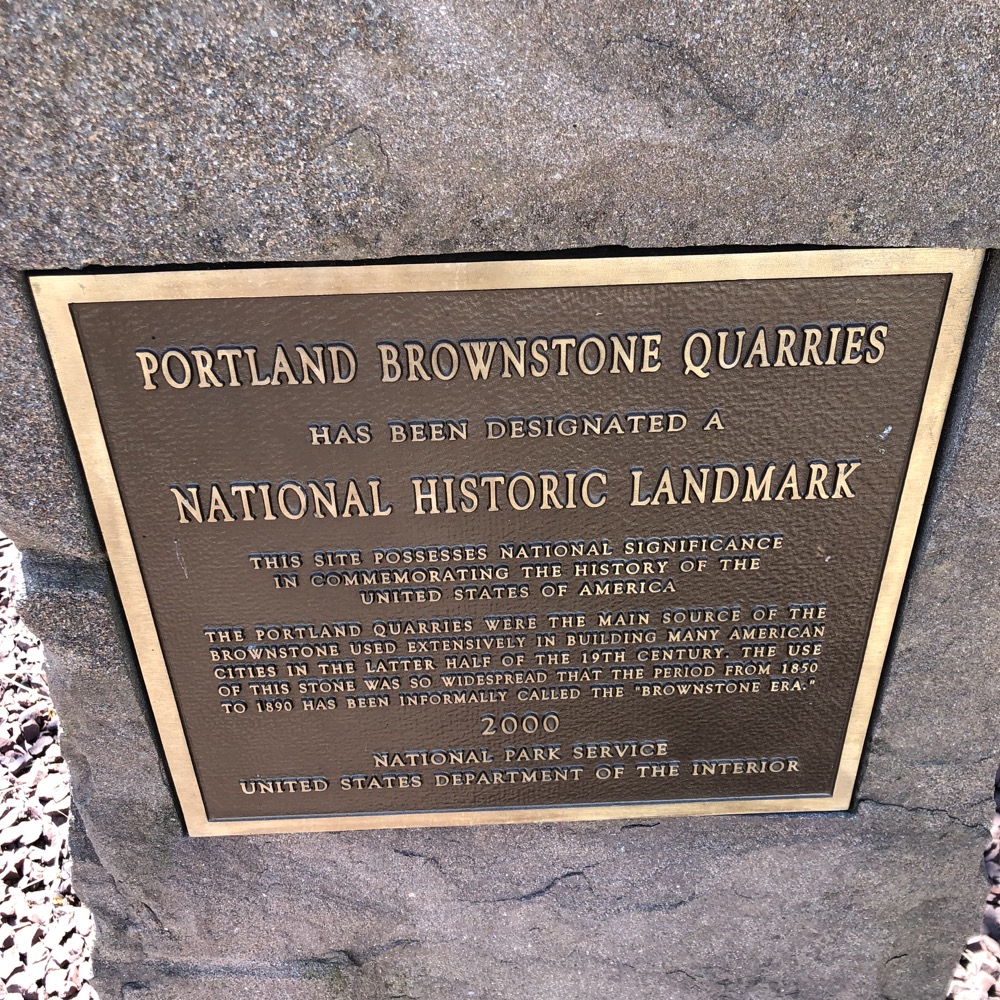 Tastes shifted, concrete became preferable, and then the great flood of 1936 followed by the 1938 hurricane effectively ended the quarrying operation. But before then, hoo boy, Portland brownstone was all the rage. The 1880 federal census tally of New York City buildings, reported that 78.6% of stone buildings used brownstone, in whole or in part. The prevalence of Portland stone for construction during this era lead to the term "brownstone" being synonymous with "rowhouse" in the northeastern US.
To me, that's its biggest accomplishment. Brooklyn Brownstones are iconic and beautiful – and sought after.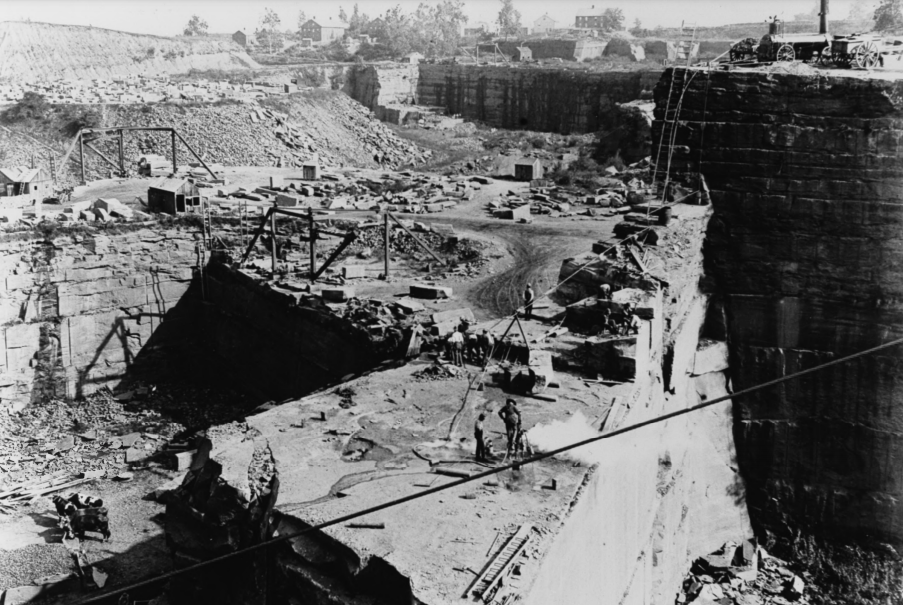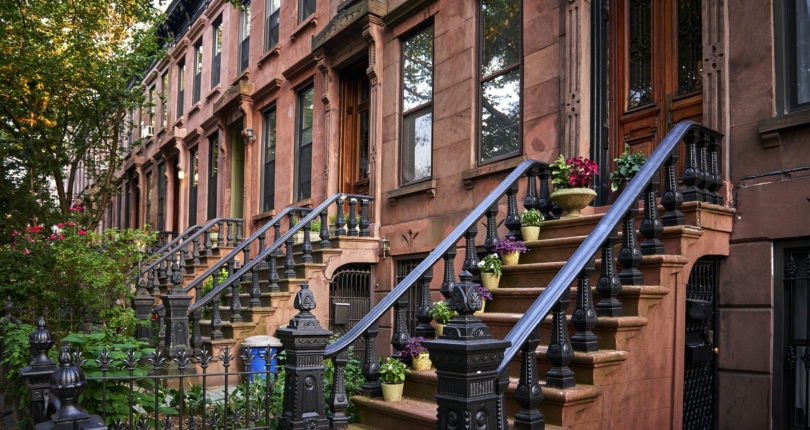 Today, the quarry lives on as The Brownstone Exploration & Discovery Park. Zip lines, kayaking, SCUBA diving, cliff jumping, swimming… It's a really impressive second life for the flooded quarry. There are about 2,500 National Historic Landmarks in the US and I'm not sure if there are any others that have zip lines built into them.
Come to think of it, it would be cool if a bunch of these stuffy old landmark museums had zip lines and cliff jumping. Your move, Mark Twain House, your move.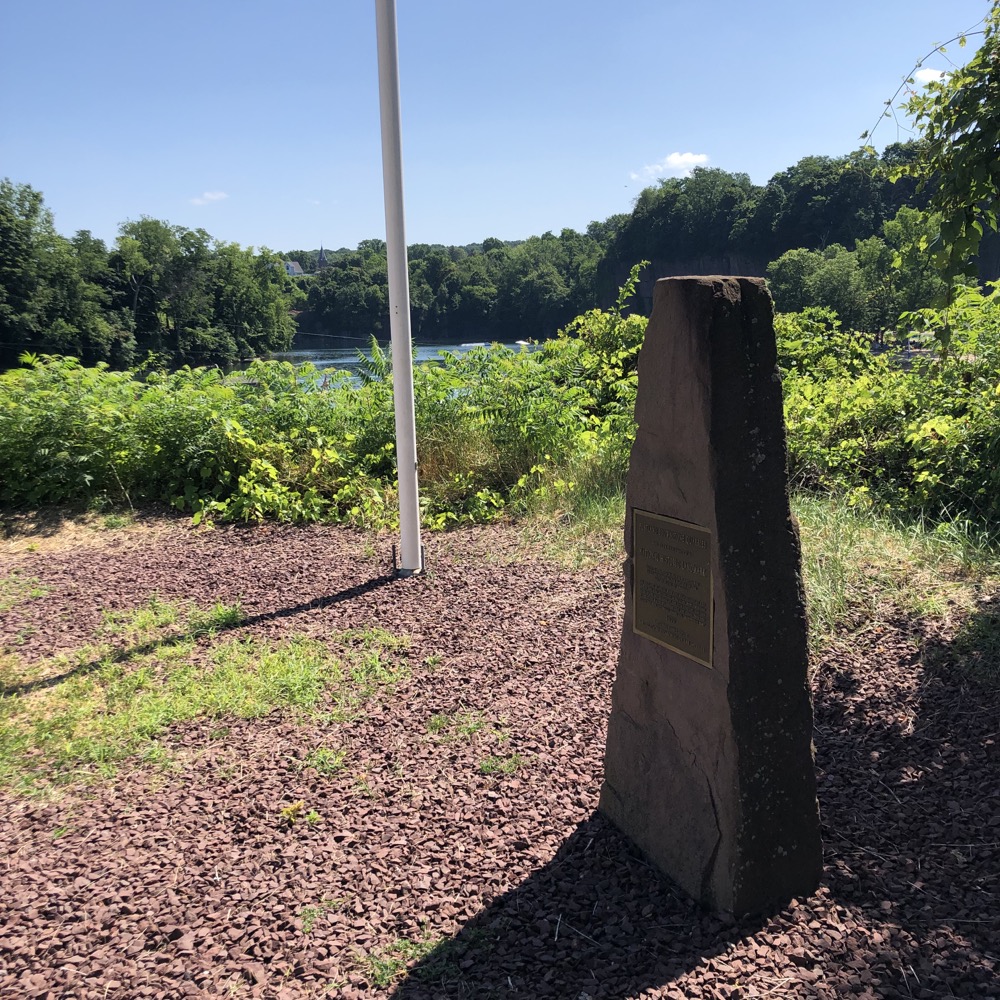 My visit to the Adventure Park
CTMQ visits CT's National Historic Landmarks
CTMQ's CT National Designations