CT National Historic Landmark
Prudence Crandall House
1 South Canterbury Road (Junction of Routes 14 & 169), Canterbury
It took me 13 years of writing this website to visit the Prudence Crandall Museum. Granted, Canterbury isn't exactly down the street from me, but I had driven by it a dozen times probably. And you've probably done the same at least once.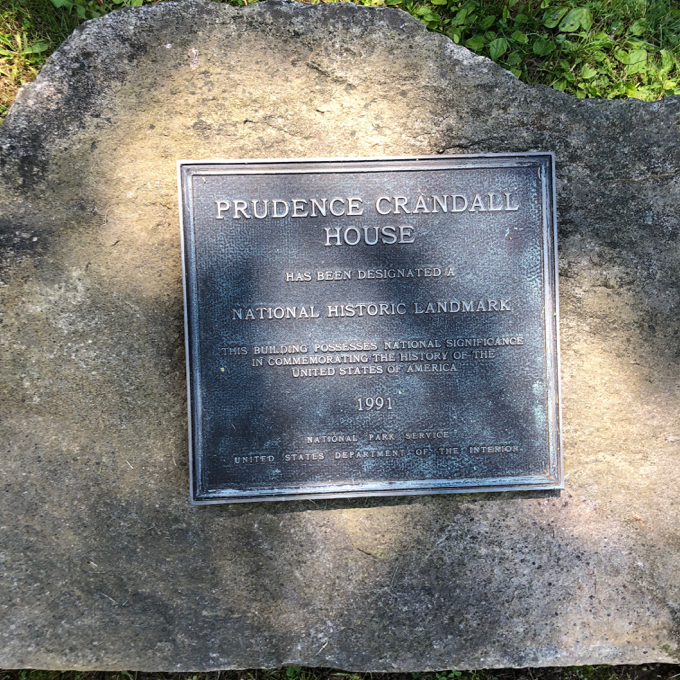 But you shouldn't. The imposing yellow Georgian building that houses the museum is not only a National Historic Landmark, but is also an important piece of the Connecticut Freedom Trail. So important, actually, there there is a Prudence Crandall Monument in Kansas where she died. It's probably the only place a Connecticut flag flies in that state.
And the building and its past also figures in the National Park's educational program, equating Prudence Crandall's fight for equality to the Little Rock Nine's.
On the southwest corner of the main crossroads in the town of Canterbury, Connecticut, stands a gracious house. Although it resembles many other houses in the area in appearance, this house stands apart because of the unique role it played in promoting the educational opportunities of African Americans prior to the Civil War. Designated a National Historic Landmark in 1991, the house is open to the public as the Prudence Crandall Museum. It has changed little since events here in the early 1830s focused national attention on abolition and the rights of African Americans to a quality education.

Canterbury, Connecticut, and Little Rock, Arkansas, are links in a chain of events representing the long struggle for equal educational opportunities for African Americans. This lesson plan highlights two important historic places and the role each played in testing the prevailing assumptions of the time regarding racial integration of schools. It also tells the story of conflict between the rule of law and the rule of the mob, and the importance of a free press in exposing social injustice.
That's pretty awesome for li'l ol' Canterbury. I'm proud to live in a state that has Mrs. Crandall as our state heroine.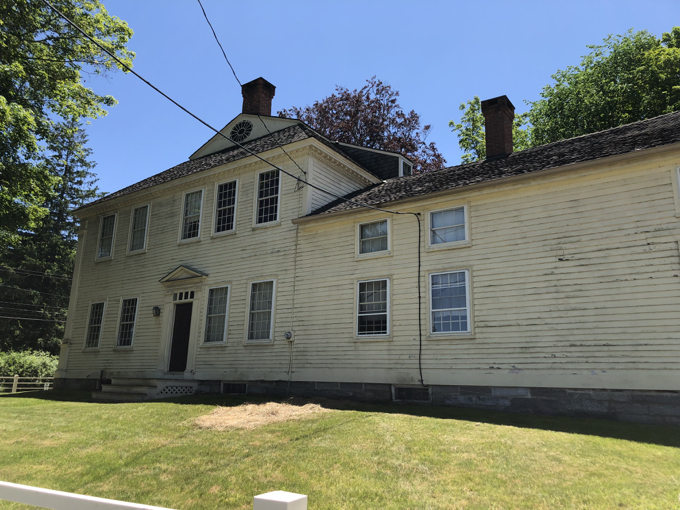 My visit to the museum
CTMQ visits CT's National Historic Landmarks