Bearing Your Paine
Nipmuck State Forest Bear Den/Paine Hill Block , Union
Immabout to blow your mind. But first… wait. You're blowing my mind simply by the fact that you're on this page reading it. What brought you here? Why are you here? I regret to inform you that I don't really have much for you here.
I assume you're an ATV'er or Jeeper or something. I guess this large parcel in the middle of nowhere is one of the better places for off-roading, but please, I beg you, don't kill any mountain bikers.
While this place has trails – tons of them! – it's not really a place listed on any hiking sites or brochures. Sure, I've hiked and written about similar state forest lands before, but I'm also okay with skipping some.
My friend Matt Woodward of Explore CT poked around here a bit, so if he's okay with me reprinting his stuff, and you're okay with me not actually walking these woods, then I'm okay with this cop-out page. (Yes, I've stolen the picture above from Matt and below from some guy on Trailforks, a mountain biking site.)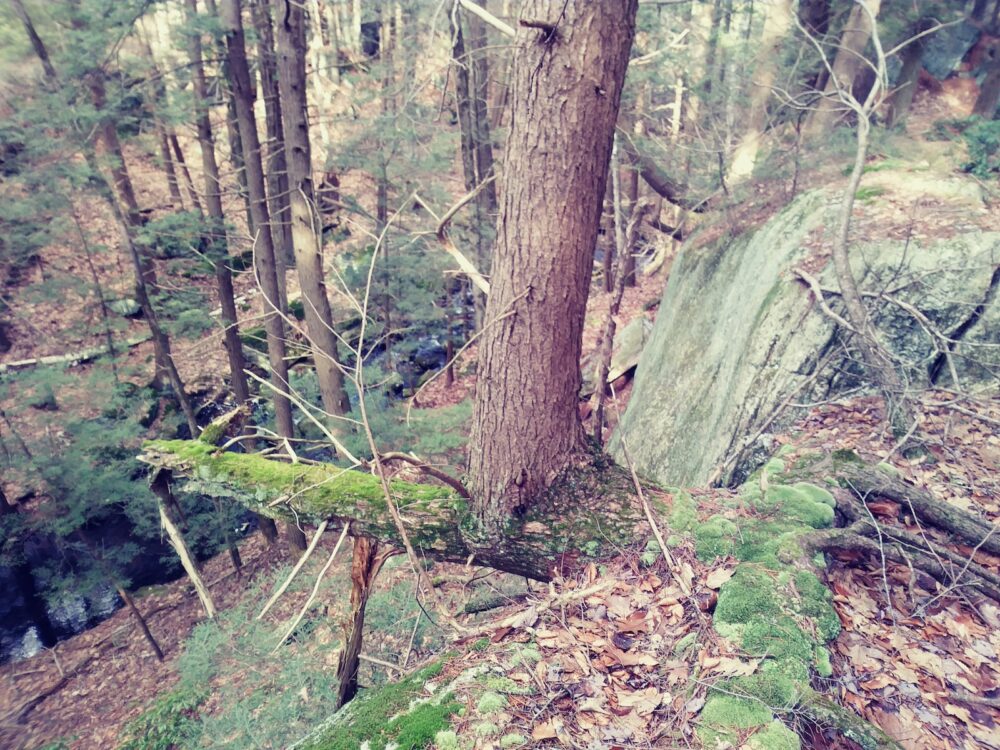 The Bear Den/Paine Hill section of the Nipmuck State Forest is largely geared towards mountain biking and off-roading. The main trail from the Stickney Road entrance is a moto/Jeep/off-road cutting through the forest north to the second entrance at Skopek Road. Passable by most off-road capable vehicles for the first half, it's unlikely anything larger than a quad could make it the second half.

It would make for a nice easy out and back walk that could total up to 6 miles depending on how far you go. A couple wet areas may require a few careful steps.

The better starting point for hiking seems to be from Skopek Road.

Mountain biking is definitely the best way to explore this area. A number of singletrack trails branch off the main trail and link all the way to the Massachusetts border.

Trail Forks notes 32 miles of trails, though notes that the area is unsanctioned and many trails are in need of work so it seems likely to expect at least a few rough or hard to follow areas.
Thanks, Matt!
Maybe someday when I'm retired and bored maybe I'll go check this place out. But for now, with so many other viable hiking-centric places to hike, I'm comfortable skipping Bear Den/Paine Hill.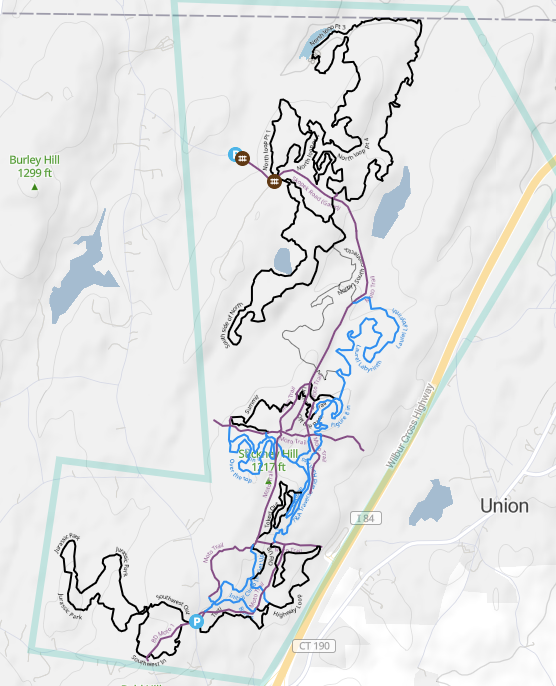 Explore CT site
CTMQ's Nipmuck State Forest Page
CTMQ's State Parks, Reserves, Preserves, Forests, NAPs, WMAs, & Campsites