Nipmuck State Forest
Ashford, Stafford, Union, Willington, Woodstock
I like to be thorough and almost always am, but when it comes to the Nipmuck… it's tough. It's big and it's sprawling, sure, but most importantly it contains many secrets within it. Secrets I hope to uncover over time.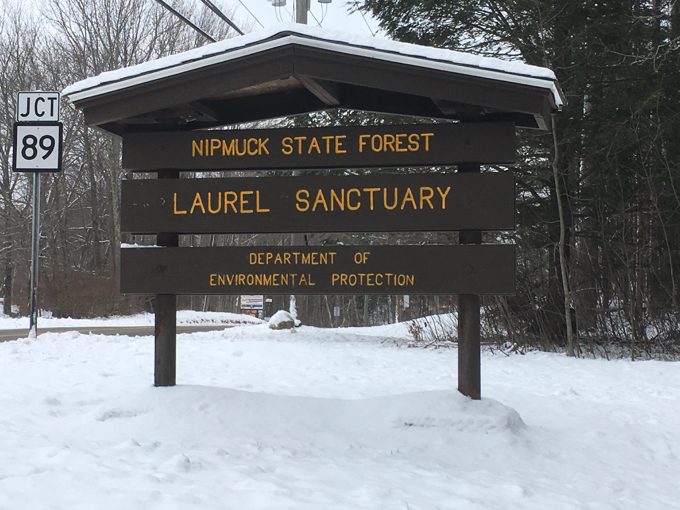 The Nipmuck (or Nipmuc, meaning "Fresh Water People") is named after, well, the Nipmucks. The most familiar part of the state forest surrounds Bigelow Hollow State Park in Union. In fact, when people hike there, they think they are staying within the state park… but they are almost never not. And I plan to explore much further afield… we shall see.

All Things Nipmuck State Forest
Windham County Highpoint: Snow Hill, Ashford
Bigelow Hollow State Park – Intro
CFPA's Nipmuck Trail – Intro
South Parcel, Stafford
Bear Den/Paine Hill, Union
Mountain Laurel Sanctuary, Union

CTMQ's State Parks, Reserves, Preserves, & Forests