Nipmuck Trail
Mansfield & Windham to Union, ~40 miles
July 2010 –
The CFPA's Nipmuck Trail excites me because I know parts of it are pretty much as remote as one can get in the Nutmeg State. From the two southern trailheads in Mansfield and Windham, the trail becomes one near Mansfield Hollow Dam and travels north along the Fenton River up to Willington, Ashford and ultimately Union.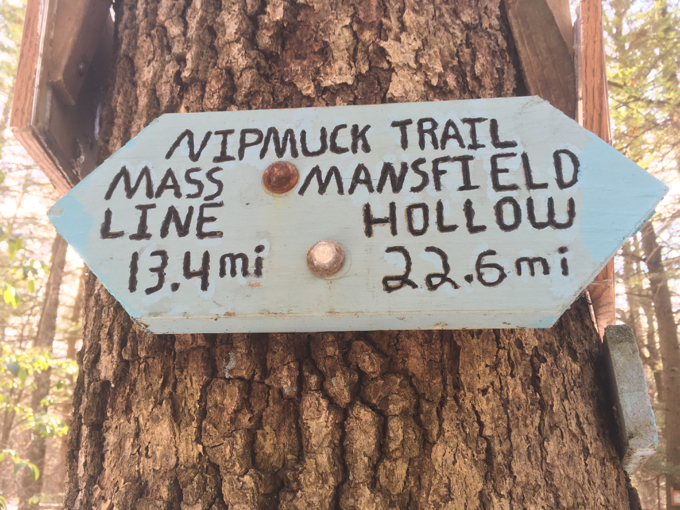 Ashford and Union are two of the state's least populous towns. The trail also ambles literally right through at least two museum parking lots in Mansfield and passes near several named rocks and caves. Oh yeah, The Nipmucks were an Algonquin tribe that lived in what is now Massachusetts.
Let's get to it.

West Branch: Puddin' Lane to East Branch Junction, Mansfield
East Branch: N. Windham Road West Branch Junction, Windham & Mansfield
Section 2: Branch Junction to Marsh Road, Mansfield & Willington
Section 3: Marsh Road to Barlow Mill Road, Willington & Ashford
Section 4: Barlow Mill Road to Massachusetts border, Eastford & Union

CFPA Trails Map
CTMQ's CFPA Blue Trails Challenge
CTMQ's Hikes, Bikes, and Paddles