Everything Willington
I've been exploring and writing about Connecticut since 2006. After a decade, I began compiling CTMQ guides for each town in the state. I plan on "completing" Willington CTMQ-style… as well as the other 168 towns, cities, and boroughs in Connecticut. That is the ultimate goal of CTMQ.
If I've missed anything in town or if anything has closed or changed, please let me know.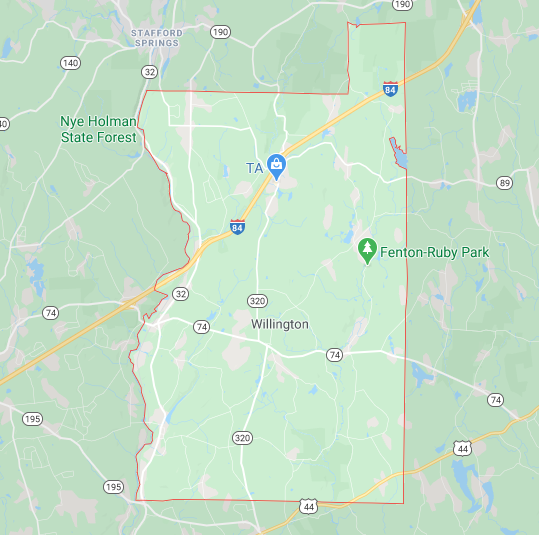 Museums
Daniel Glazier Tavern
Dye and Bleach House Community Gallery
Gardiner Hall, Jr. Museum at The Mill Works
Lance Arnold Gallery & Fairy Trail
Masinda's Button Shop
Hikes & Paddles
CFPA's Nipmuck Trail – Intro
Joshua's Trust Trails – Intro
Willington's Town Trails – Intro
Willimantic River National Recreation Water Trail
Food & Drink
Red Potato & Pickle Pizzas at Willington Pizza House
Looking for your favorite restaurant? Here is an explanation as to why it's not here.
Everything Else
Completion Celebration Meal & Willington Wrap-Up
Willington Pizza