Joshua's Tract Conservation and Historic Trust
Andover, Ashford, Chaplin, Columbia, Coventry, Eastford, Franklin, Hampton, Lebanon, Mansfield, Scotland, Tolland, Willington, Windham
Whoa! Before I even read up on this land trust, I'm going to guess this is the largest one in Connecticut. FOURTEEN towns?! Sheesh, if I'm really to hike through this land trust, I have my work cut out of me.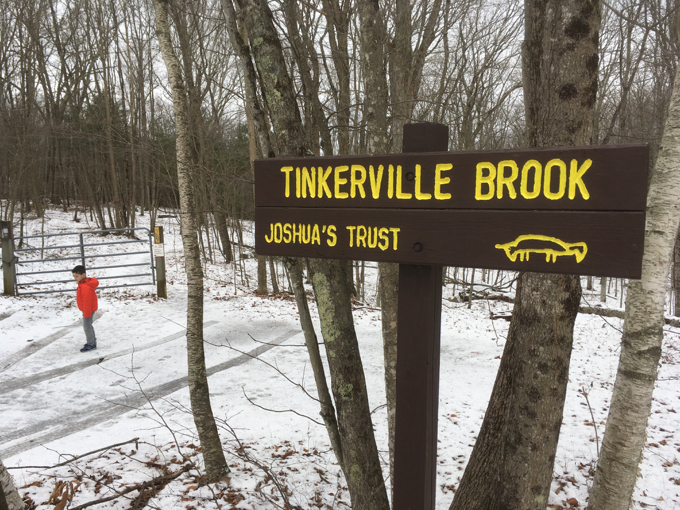 Joshua's Trust — officially, Joshua's Tract Conservation and Historic Trust — is the largest land trust in Northeastern Connecticut, protecting more than 4,000 acres. Some properties are owned by the Trust and others are protected by easements; both methods assure that those lands will not be developed in perpetuity… In addition to land, we also maintain two sites of historic significance: The Gurleyville Gristmill and the Atwood Farm.

Our CT land trust is named for Joshua, son of Uncas, Mohegan Sachem, who in 1676 bequeathed his hunting grounds in the heart of eastern Connecticut to "16 men of Norwich".
I'm sure that was a fair deal. Hey, at least Joshua's Trust is honoring the guy and keeping his former hunting grounds as undeveloped as possible I guess.
The trust was organized and incorporated in 1966 in Mansfield and grew and expanded from there. It's a pretty impressive organization.

The Preserves/Hikes:
Only trailed properties listed.
Ashford
Abraham R. and Samuel H. Friedman Forest Preserve
The Ashford Oak
Church Farm Preserve
Fliegel Farm Woods
Iron Mine Valley
Josias Byles Sanctuary
Rankin Preserve
Tinkerville Brook
Chaplin
Bernard Church Woods
Hubbard Sanctuary
Tower Hill Parcel
Two Sisters Tract
Columbia
Utley Hill Preserve
Potter Meadow
Coventry
Elizabeth Couch Preserve
Schmid Overlook
Taylor Preserve
Hampton
George and Margaret Hemphill Woods
H.E. Preston Nature Sanctuary
Warren Stone Preserve
Lebanon
Pigeon Swamp Preserve
Mansfield
The Atwood Farm (Trust headquarters)
Bradley-Buchanan Woods
Church Farm Preserve
Coney Rock/Proposal Rock Preserve
Dorothy Goodwin Reserve
Dunham Woods
Gurleyville Gristmill and Barn (Museum)
Harriet E. Babcock Preserve
Holt-Kinney Woods
Knowlton Hill Preserve
Löf Woodlands
Nate and Theora Whetten Woods
Owen's Mere
Pond Lot
Wolf Rock Nature Preserve
Scotland
Pappenheimer Preserve
Tolland
Madeline Regan Preserve
Tobiassen Memorial Forest
Willington
Windham
Atlantic White Cedar Bog
Allanach-Wolf Woodlands

Joshua's Trust
Preserves and Maps
CTMQ's Land Trust Trails Page