A Rare Three-fer
Joshua's Trust Tobiassen Memorial Forest, Plus Auperin & Weigold Conservation Areas, Tolland
June 2021
As my son Calvin continues to play soccer at a fairly high level (for a 10-year-old, such as that is), his training and playing continues to take me around the state. On this day, he was attending a training camp near UConn which is great for him and all, but even better for me. A full six hours to knock out some local hikes – among a few other things. I'd already banged around the Cross Farms Recreation Complex where he was spending the day, and now it was off to another property several miles away.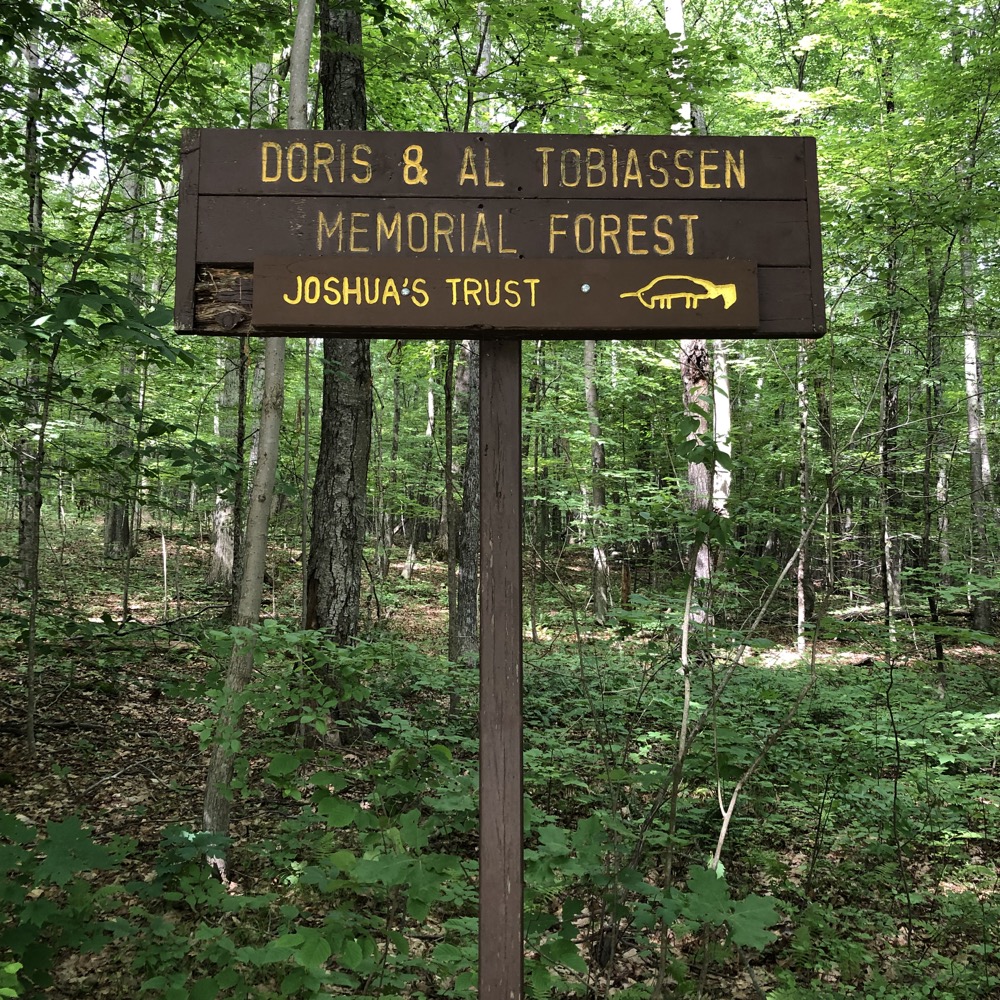 Even better? It was a three for one deal. By that I mean this hike would take in another Joshua's Trust property plus two town owned "conservation areas" with trails. Fantastic.
In the 1990's, Doris and Al Tobiassen preserved this parcel and requested a trail be blazed, for all to enjoy a walk through the forest birches, past the brooks, and through a bit of Tolland history, just north of the Coventry town line. The yellow-blazed loop trail is just under one and a half miles and adding the two other town properties added another mile or so.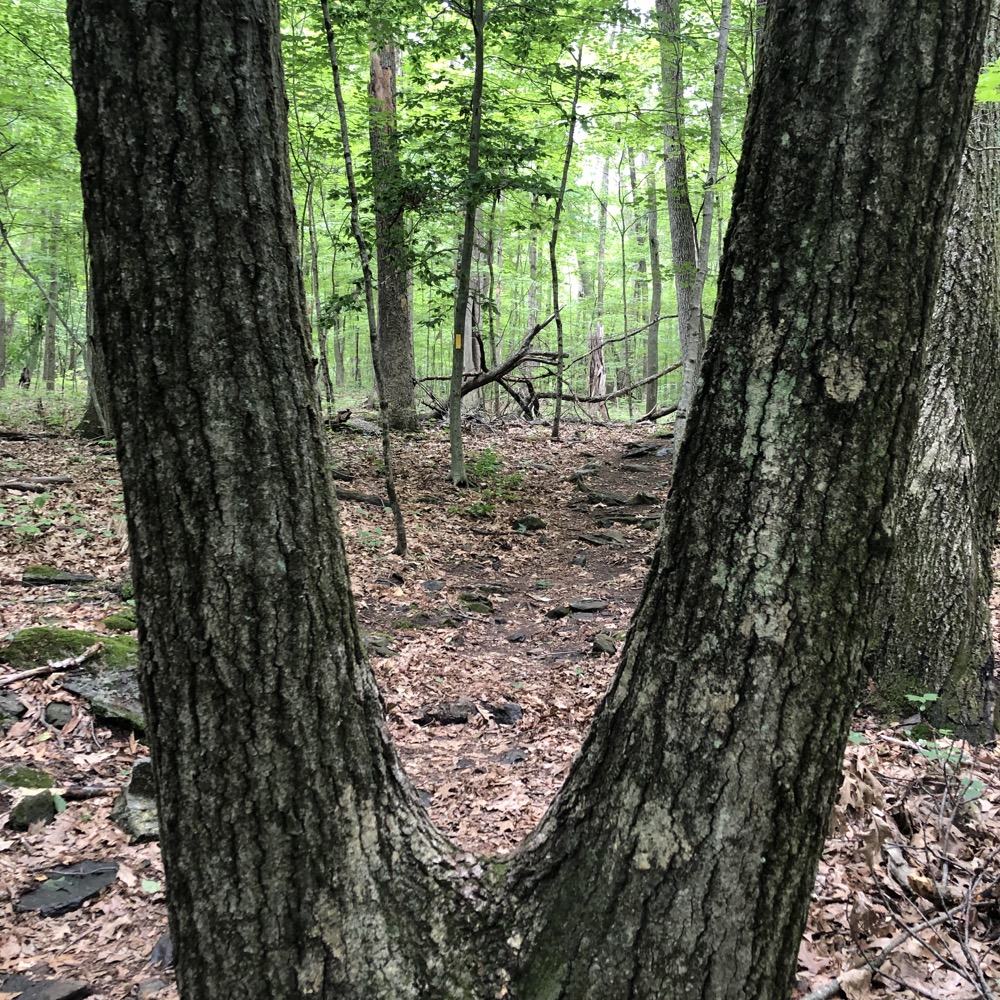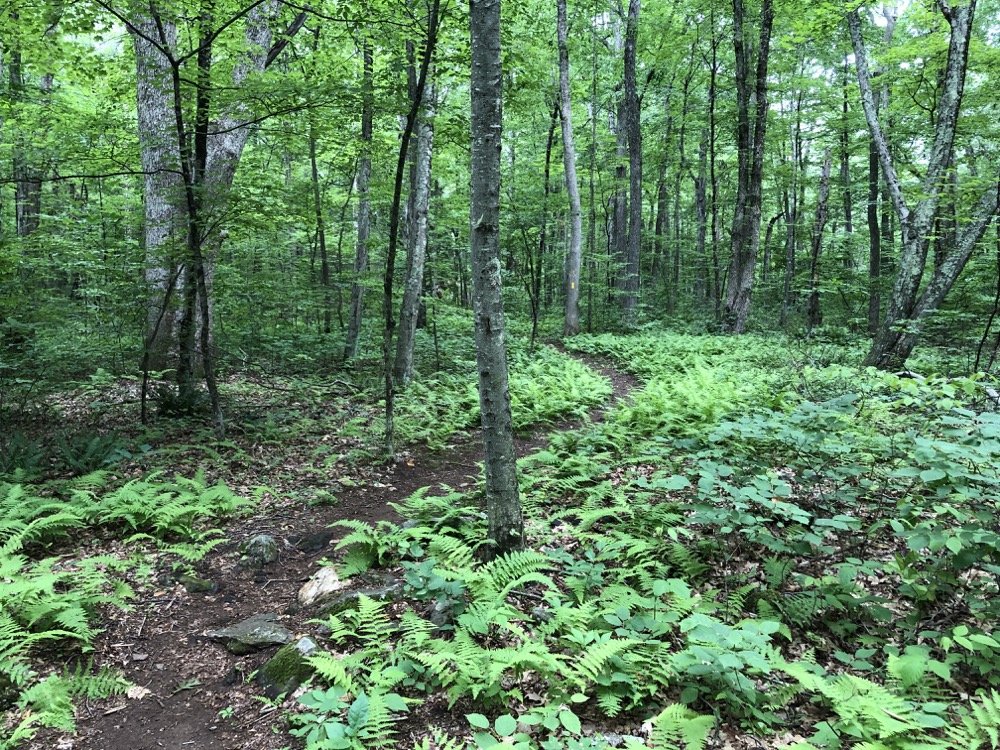 While this is a very nice patch of woods, I'll be honest up front and tell you there's nothing too terribly exciting here. There's a nice specimen black birch tree if you're into that, some old stone walls of course, and a couple pretty little streams. There's very little elevation gain, so it does make for an easy walk.
I parked at the cul-de-sac on Noah Lane and headed out on my counter-clockwise journey. The greatest challenge for me was to be sure I was quick enough through the woods to get back across town in time for Calvin's lunch break. I was hustling, while texting my wife that I hadn't abandoned our child, surrounded by older and bigger soccer players. Everyone worries too much.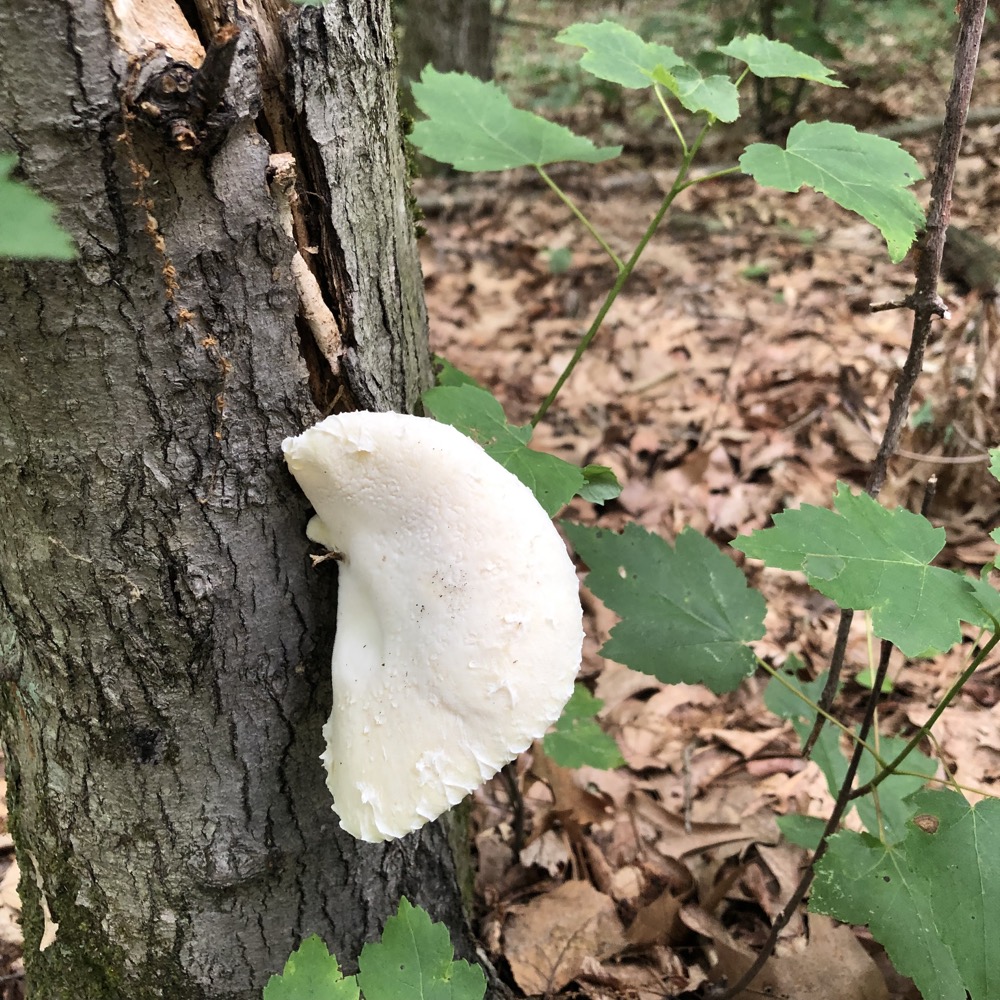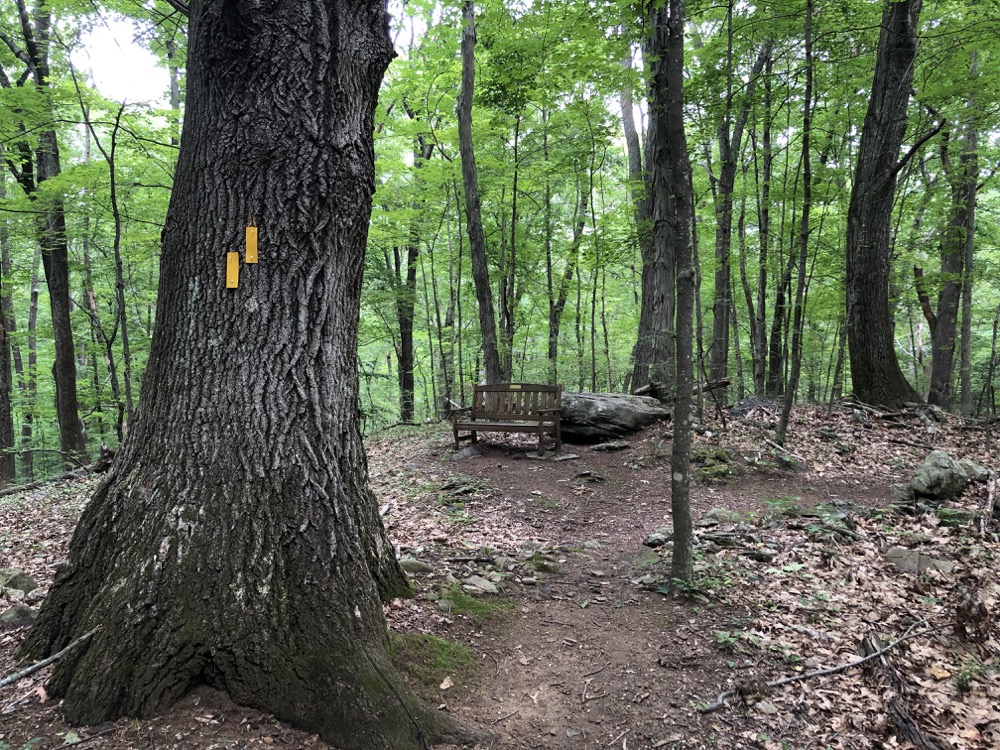 Towards the far end of the loop, the trail took me near Grant Hill Road. It's not named after former Duke and NBA star Grant Hill, but rather General Ulysses S. Grant. Yes, long ago, the current forest was owned by an ancestor of Gen. Ulysses S. Grant. It is said that General Grant grew up in the area, on land owned by his great-great-grandfather. Grant Hill Road in Tolland is named for him. A tenuous connection at best, but I'll take it. According to the Joshua's Trust, the area is also the location of the original Tolland settlers, farmers who arrived from the English settlement of Windsor, and established their farms here.
I crossed a stream and then crossed it again. Streams that future General and President Grant dipped his toes into I suppose. After the second crossing, I left the Trust's property and headed out on the blue-blazed trail through the 33-acre Weigold Conservation Area, owned by the town of Tolland.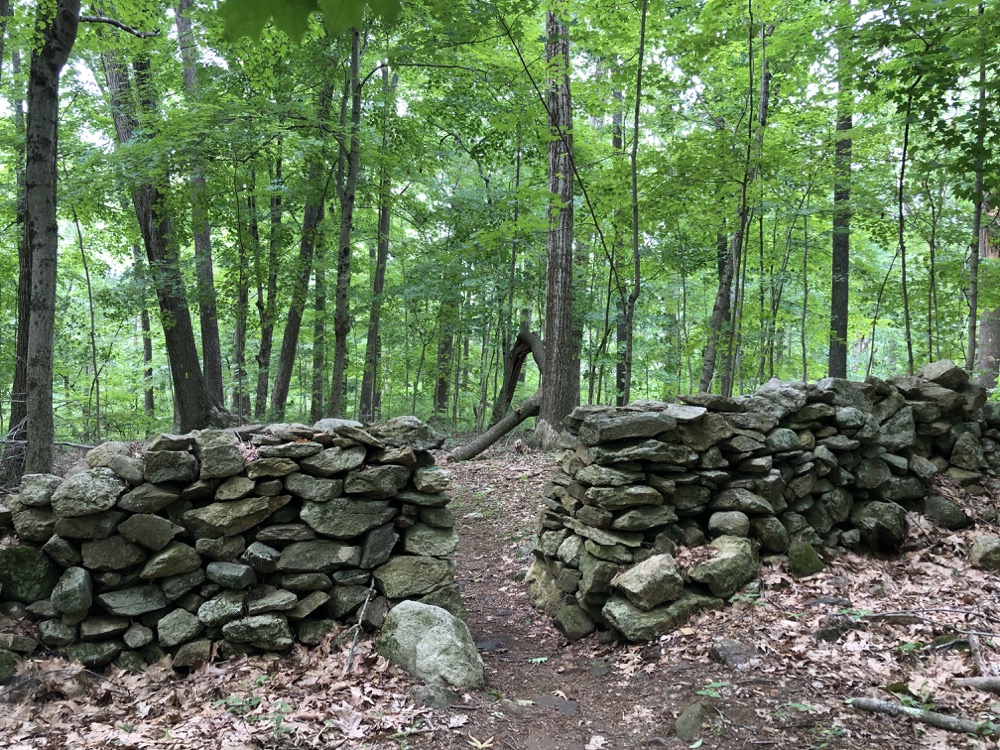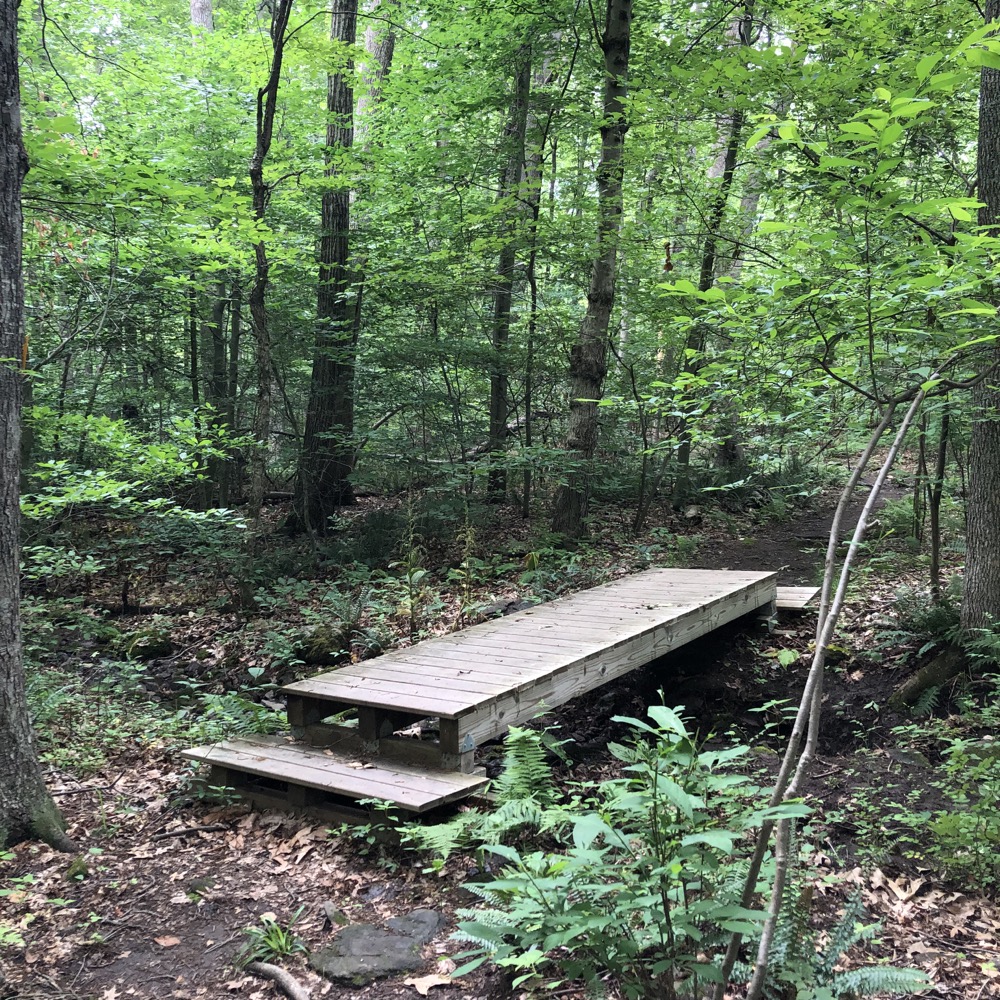 This flat loop trail is about an eighth of a mile and courses through some wetlands. There's not much to it, but it does have two spurs to trailheads on Summerwood Ridge and Wielgold Road. Out near Weigold, a Boy Scout project restored an old spillway which may be of interest to… old spillway fans? Do such people exist?
Sorry, but when the town's website contains such descriptions as "on the western border, a vernal pool exists," I can't really gussy up the place too much. The trail is blazed well and is easy to follow? And that's not always the case at town-owned properties? Well done, Tolland, well done. Okay, the trail is rockier here and there are some cool geologic features along the way.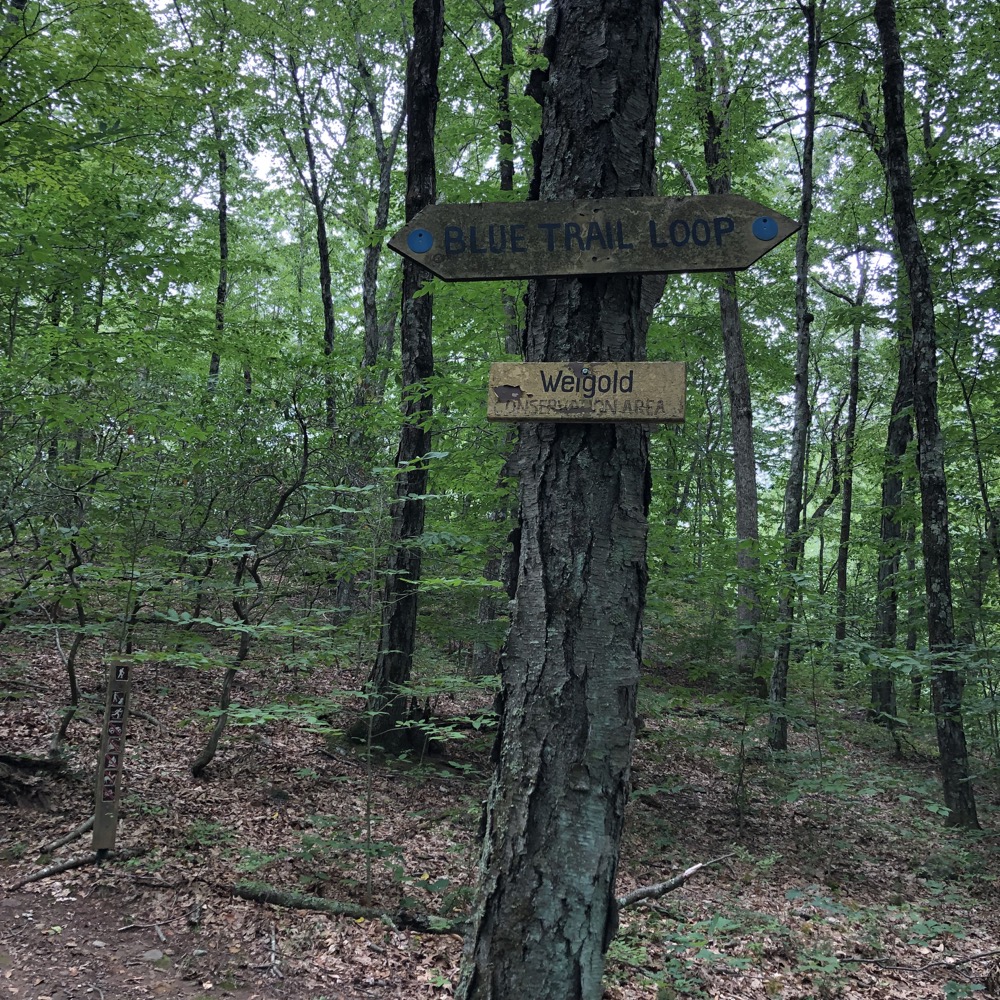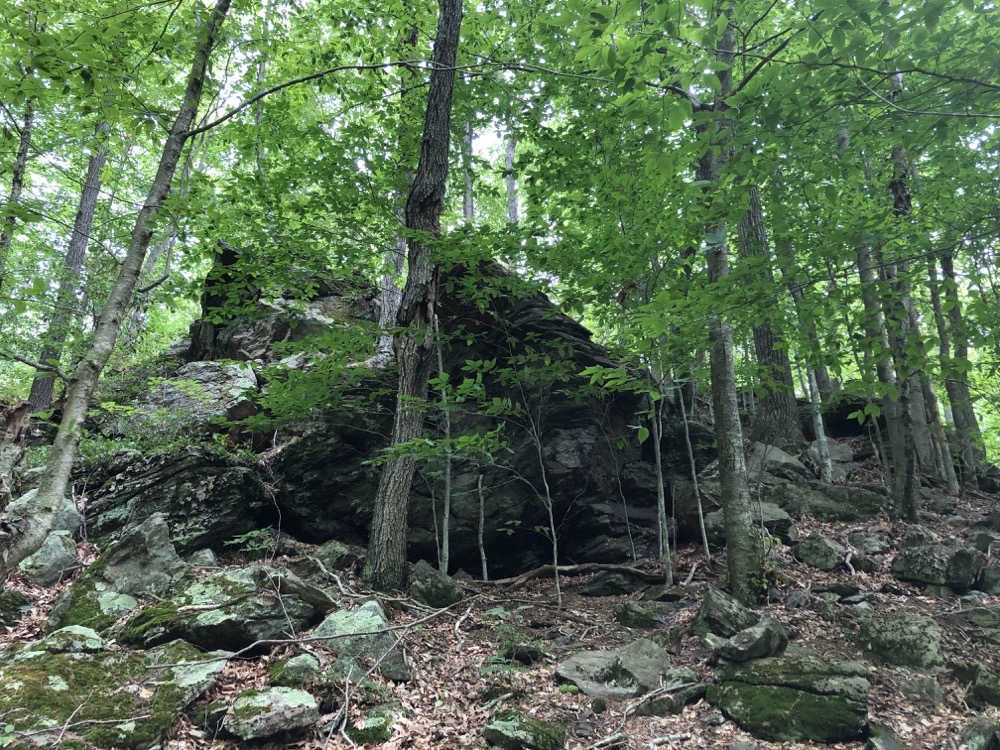 Weigold connected me to Tolland's Auperin Conservation Area as well. This parcel is only 28 acres and has a red-blazed trail through it that forms a loop with Weigold's northern half. It climbs a small hill! And they've added some cleverly made benches at the top of that little hill. And… it's actually a cool little path that offers some diversity from the rest of this whole hike.
It's also not included on the Joshua's Trust map, whereas Weigold is. This caused me some mild confusion for a few minutes – and worse, it forced me to repeat the walk along some of Weigold's blue trail. Wasted minutes! I didn't have minutes to waste! (My forgotten soccer star and all.) I usually plan these hikes out to the minute and this meant I had to "make up" 10 minutes of time.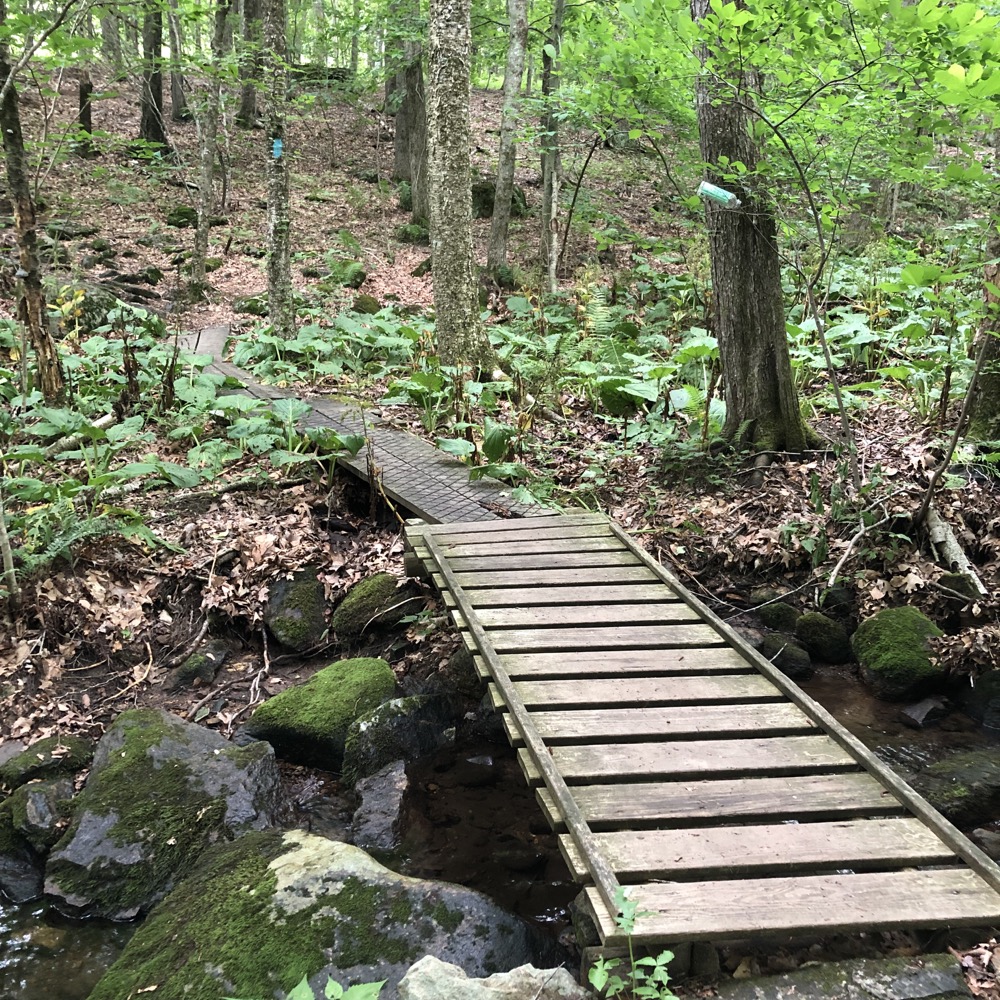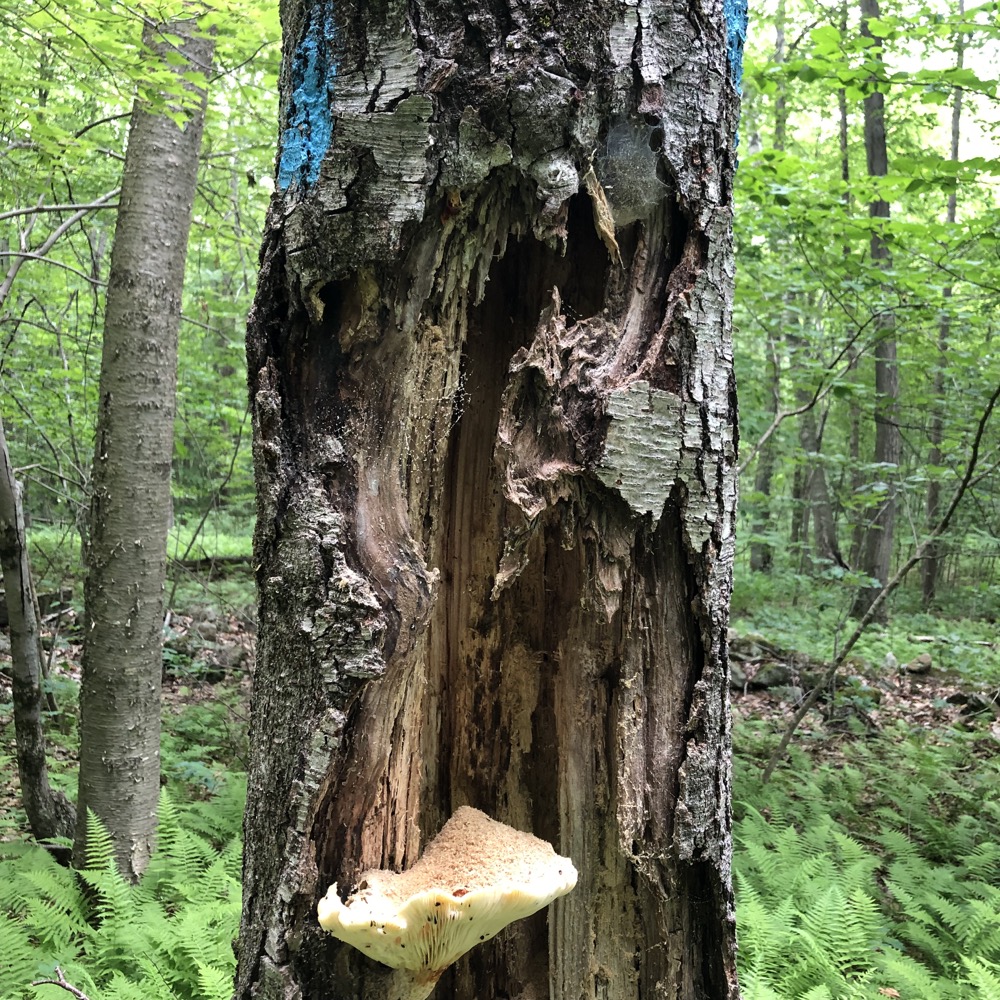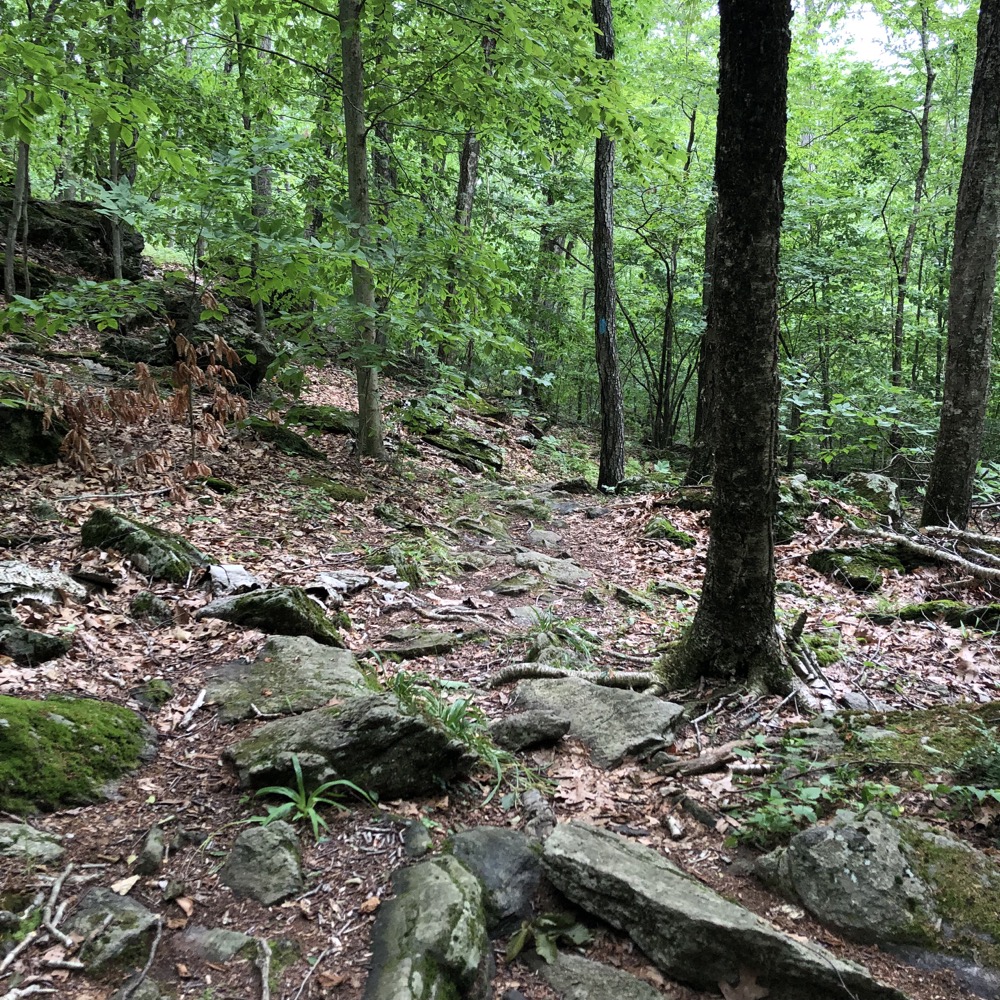 Not to worry, I jogged back up the wide Weigold trail, ultimately rejoining the Tobiassen trail to take me back to my car. At some point, I passed a large boulder.
Hey man, this is the 500th trail I've written about on this website. And while it's a nice little trail system and everyone knows I love Joshua's Trust, I can't offer you anything more entertaining here. I made it out to my car, shot up to a grocery store, bought a bunch of protein and energy filled foods, sped over to the training grounds and stuffed my son's gullet during the lunch break before heading out to a third hike at Chenes Roches Preserve in Willington.
What a wonderful day.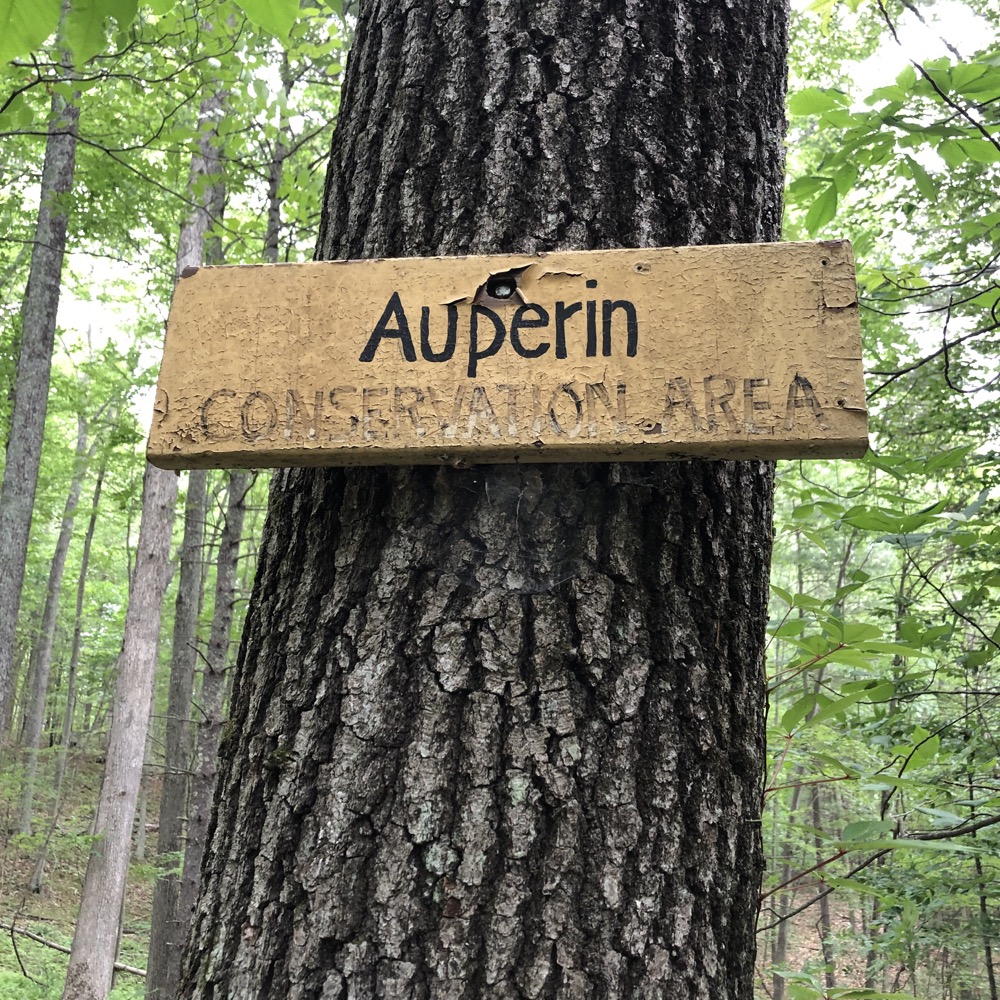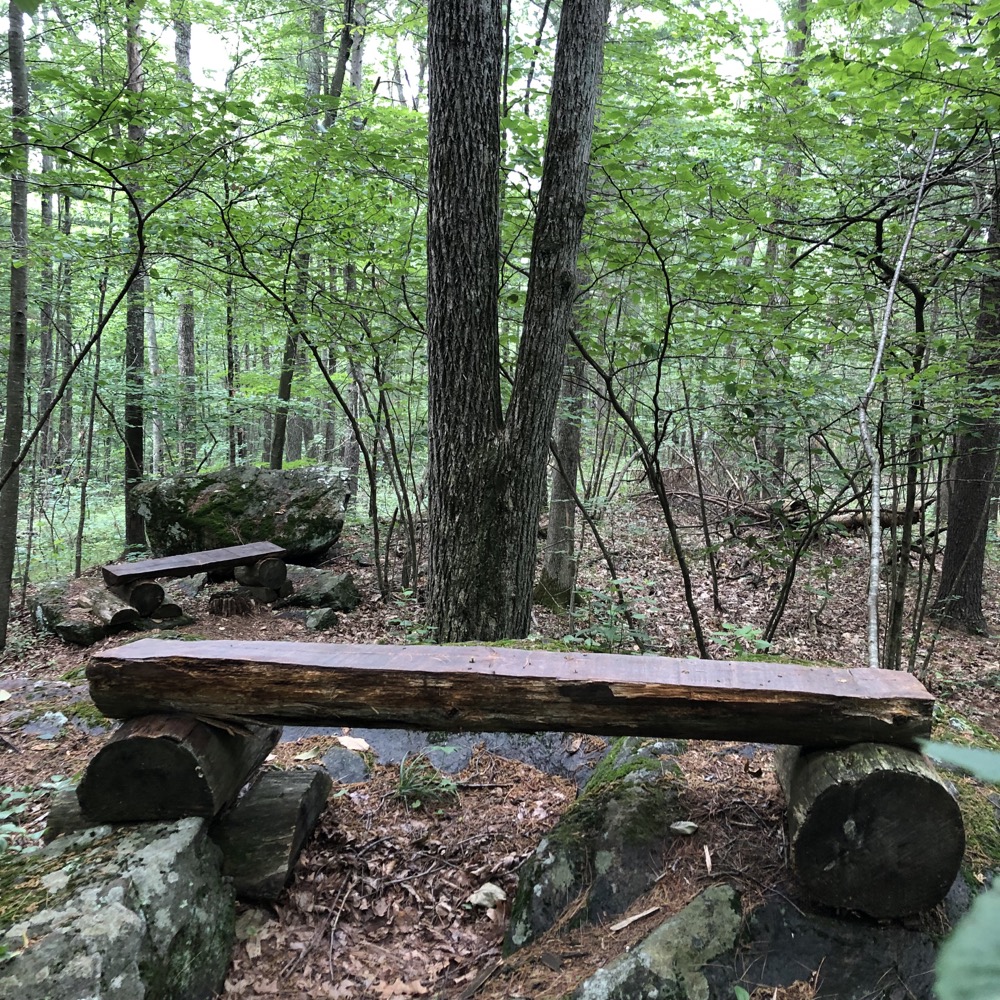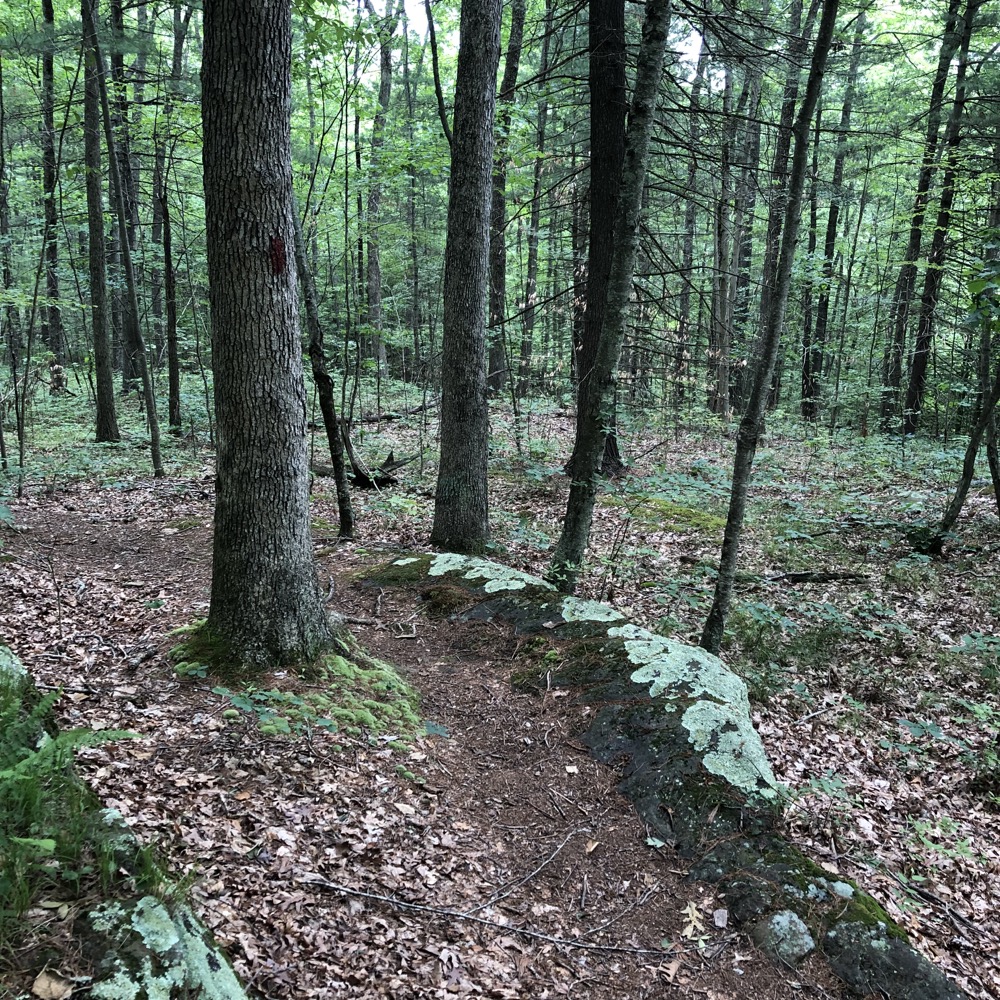 Joshua's Trust
Tobiassen Memorial Forest & Weigold Conservation Area Map
Tobiassen Memorial Forest, Auperin, & Weigold Conservation Areas Map
CTMQ's Joshua's Trust Trails
CTMQ's Tolland Town Trails
CTMQ's Land Trust Trails
CTMQ's Town Trails