S'no Problem
Joshua's Trust Dorothy Goodwin Reserve, Mansfield
March 2022
This is a Joshua's Trust property.
I was up at UConn for something and whenever I go somewhere for something, I try to squeeze in some other things for this thing. ("This thing" being this website.) And if I'm lucky, one or two of those things for this thing is hiking. Perhaps someday in the 2030's I'll have run out of new-to-me trails to hike in large swaths of land in Connecticut, but after 16 years of doing "this thing," I'm not even close yet.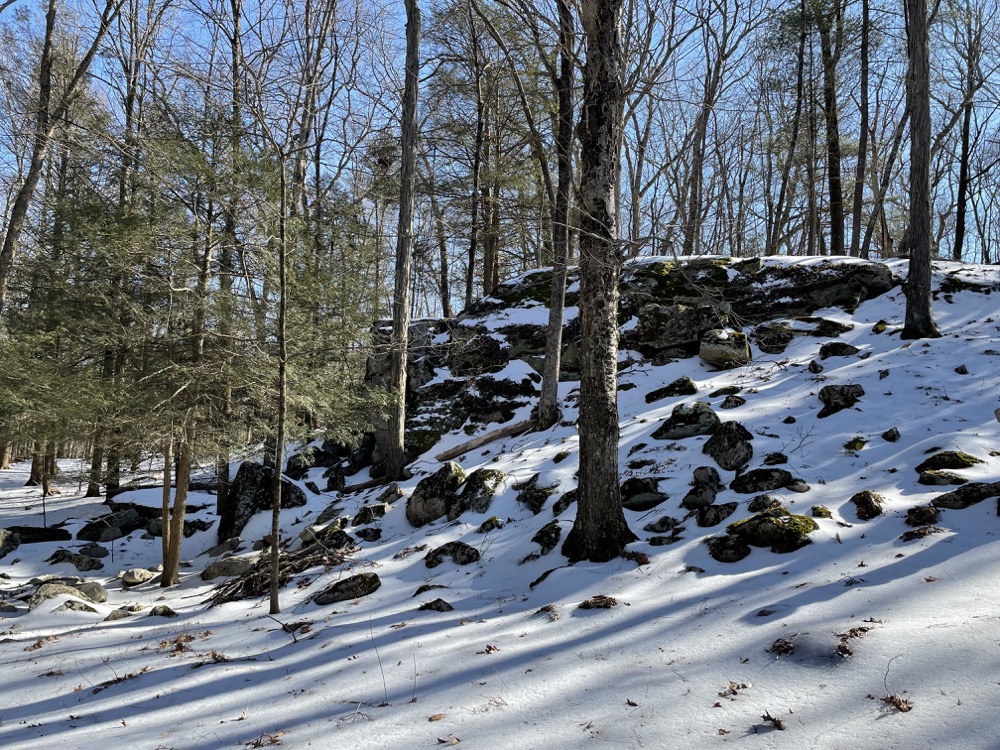 And Joshua's Trust is one of many reasons why. They own, manage, and blaze trails in tons of parcels in northern Connecticut and I'm here for all of them. Even the ones that don't really have major drawing power.
Heck, as I began walking the three-quarter mile lollipop loop trail, I kept thinking of Doris Kearns Goodwin instead of the propery's namesake, Dorothy Goodwin. The historian and author is far more famous than Dorothy, but our local Goodwin was pretty accomplished. For one thing, there's a Mansfield elementary school named in her honor.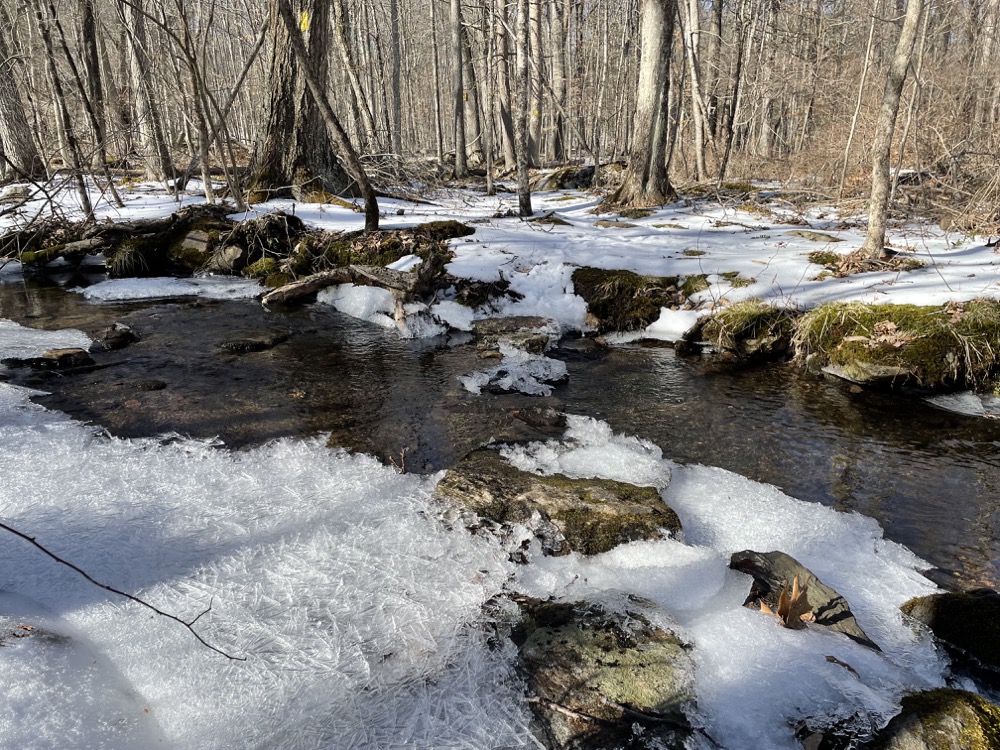 Goodwin was an educator at UConn and served five terms in the state's General Assembly, where she represented Mansfield from 1975 to 1985. She got out a few years before UConn Storrs began growing well beyond its agrarian roots. Not that she shied away from challenges. Want your life to sound boring? Read this:
Granddaughter of Francis Goodwin, for whom Hartford's Goodwin Park is named, and daughter of Charles Goodwin, who wrote the legislation establishing the Metropolitan District Commission, Dorothy Goodwin was born and raised in Hartford, Conn. She attended the Oxford School and the Milton Academy in Milton, Mass. She then went on to Smith College where she graduated magna cum laude with a B.A. in sociology. She joined the Bureau of Indian Affairs as an intern in 1937 and was later hired by the Interior Department and sent to India during World War II.

After the war, Goodwin joined the U.S. Foreign Agriculture Organization and was sent to Japan. She returned to Hartford in 1952. In 1957, she received the University of Connecticut's first Ph.D. in agricultural economics and began a long career at the university, teaching economics at UConn until 1965 and then becoming Director of Institutional Research and Assistant Provost. Goodwin retired in 1974 and, in 1975, was elected to the Connecticut General Assembly from the 54th District. As chair of the Education Committee, she demonstrated her dedication to Connecticut's schools. This also earned Goodwin her greatest recognition as a lawmaker as she crafted the compromise leading to the reorganization of higher education and, in 1979, shepherded the school equalization plan through the Assembly, creating new formulas for state educational aid for cities and towns.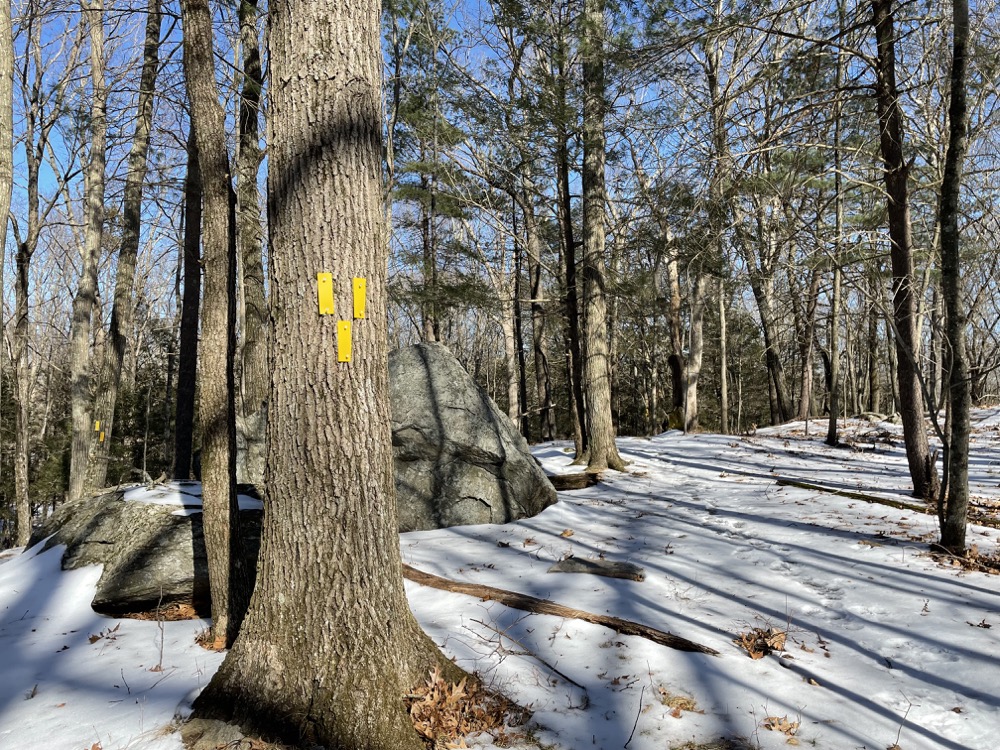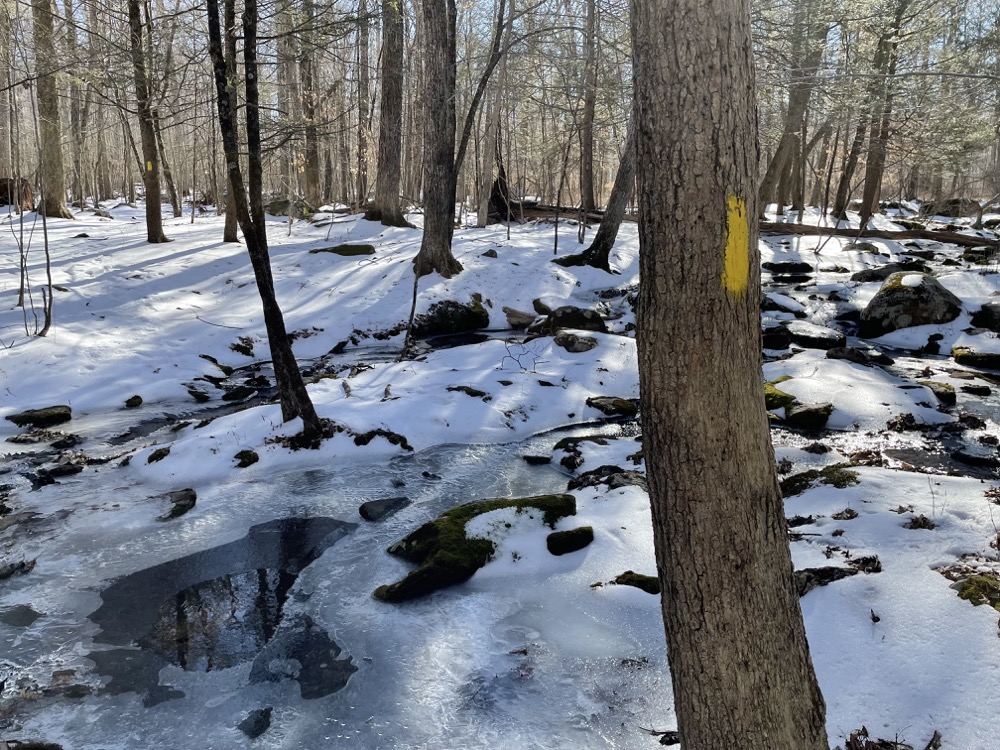 Her legacy to the education of Connecticut students was exemplified by her appointment in 1982 as the co-chair of the General Assembly's Education Commission. After retiring from the General Assembly, Goodwin was appointed to the Connecticut State Board of Education by Governor William O'Neill. In addition, she served on the board of trustees of Hartford College for Women and on the University of Hartford's board of regents. She received numerous honors, including the Connecticut Humanities Council's 1991 Wilbur Cross Award in recognition of a career that combined distinguished scholarship and teaching with public service.
Impressive woman. My only bone to pick is that her father created the MDC and I assume is responsible for its "quasi-public" standing which I have a major issue with. Great water. great accessible park-like lands… terrible organization.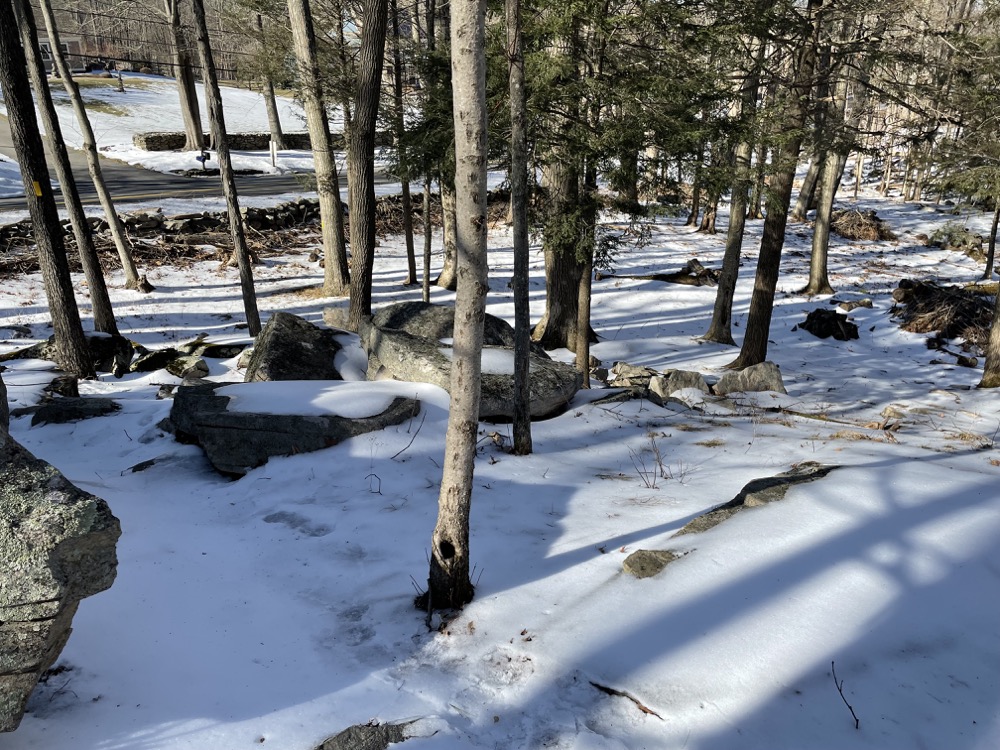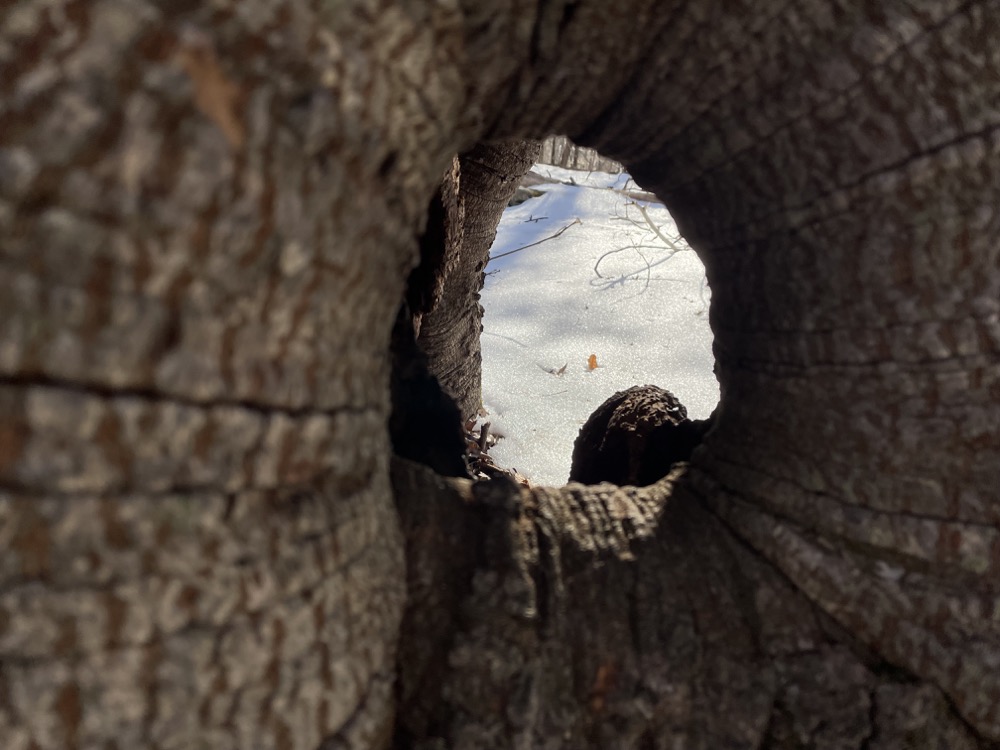 Immediately after setting out to hike the property, I slipped on my microspikes. These allowed me to complete the trail quickly and safely. While the snowpack was minimal, it was compact and icy and I marveled at all the sneaker prints along the way. Those poor saps must've fallen 20 times each. People: invest the seventy bucks in some slip on microspikes. They are life-changing and, get this, you won't get hurt.
The property is entirely wooded and the trail crosses a stream twice. They whole thing surrounds the former Goodwin home up here in the backwoods of Mansfield – but if you're a Goodwin groupie, you won't really see the house unless you're up for some bushwhacking. The trail is easy and has a couple nice looking rock features out near the trailhead on Browns Road.
And speaking of Browns Road, the Goodwin Reserve is right next door to the Red Barn Farm Stand and Creamery, which I highly recommend. If you're winding your way out to this place to hike, you must make it a point to stop in here as well.

Joshua's Trust
Dorothy Goodwin Reserve Map
CTMQ's Joshua's Trust Trails
CTMQ's Land Trust Trails