Awww, Rats(lums)!
Ratlum Mountain Fire Tower (Private), Canton
August 2021
Like everyone, I'm sure, I've wistfully stared up at the Ratlum Mountain tower from the red light on Route 44 in the center of New Hartford for decades. So tall! So visible! So exciting! So… private.
Always one to respect privacy and property rights, no way would I ever attempt to climb the thing without permission. And let me be clear to anyone reading this: Do not ever attempt to climb the thing. In fact, don't trespass or hike into what is clearly signed as private property with an entire backstory in your head as to why you are doing exactly that just in case some wildlife camera catches your criminal butt and some guy comes charging through the woods on his ATV to intercept you either.
Ahem.
While hiking the Canton Land Conservation Trust's wonderful Smith Tree Farm trails, I was well aware of my proximity to the tower. Friends of mine had let their curiosity get the best of them and they "accidentally" traipsed up to the tower's base.
So I hiked from Breezy Hill Road in Canton to Doyle Road in Barkhamsted and up around the Charlotte Craig loop and back to Doyle Road. Then I got to thinking. I looked for a woods road to take me between the peaks back south. This would save me a climb and "accidentally" bring me to the base of Ratlum Mountain below the tower.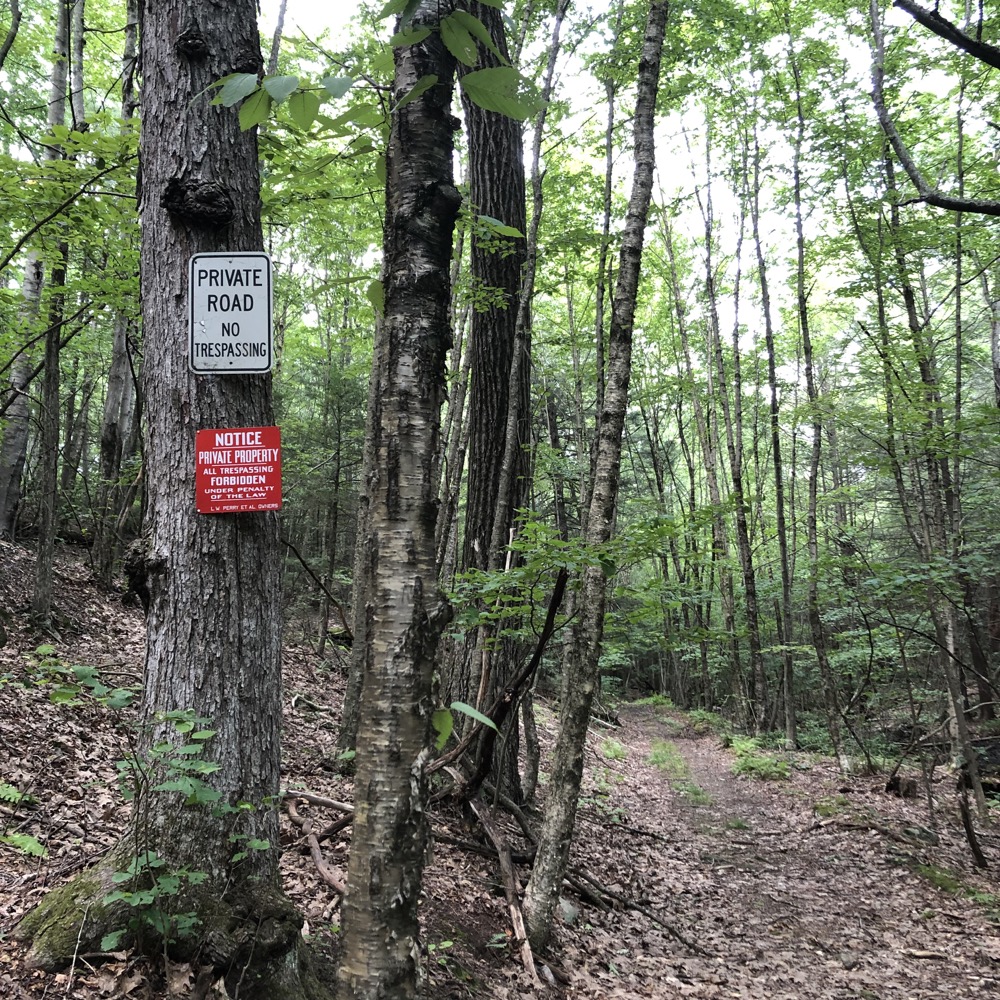 I did not find that road. But three-quarters of the way back to my car, I crossed a woods road that I knew would "accidentally" do the trick – and there were only a couple no trespassing signs here. Easily missed. "Accidentally." But no, I continued south towards my car.
Almost back to Breezy Hill Road and Capen Cabin, there's another path that leads to the tower. Everyone knows this because the owner has made it very clear that idiots like me should not go to the tower. But I had cutover to that road north of that signage by "accident" so I didn't see any of those signs. I had no idea they even existed.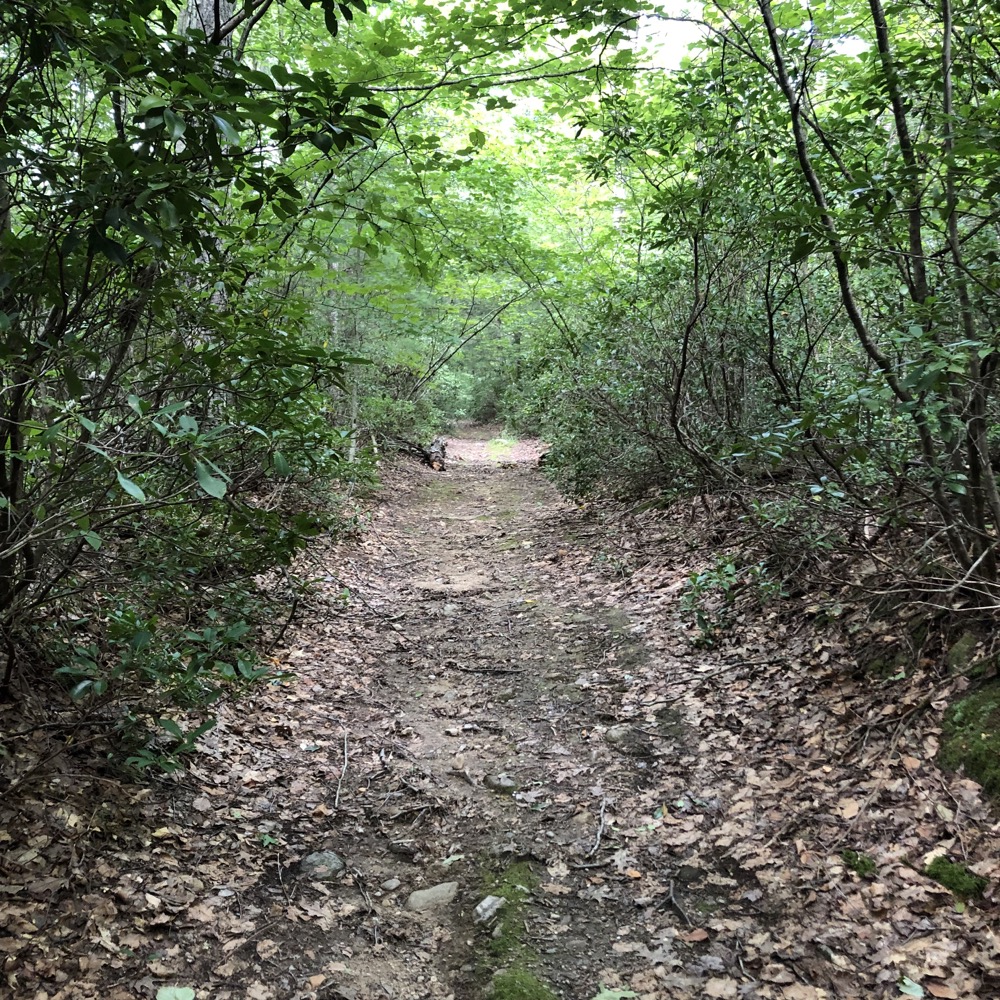 I guess it helps to have a good handle on map reading and contours to go along with a complete lack of ethics and respect for private property in order to get where I was "accidentally" going.
I'll skip the details, but it wasn't too long before I was "accidentally" on the access road to the tower. Once there, it's wide open and I have never felt so exposed. I hated the feeling. Like, for real. I felt icky. I quickly trudged up a little nearer the tower, marveled at its construction and size, turned tail and headed back into the woods to my car. I never got very close at all.
I may have a bead on how to legally access it through the family that owns the tower, so maybe that will happen someday. I really hope so, as this thing can probably provide westward views to the Catskills.
Seriously, don't bother doing this. I only did it because it's something in Canton that is interesting and I do everything in every town that is interesting. But as you can see, I didn't even get near this tower and won't unless permitted.
No joke.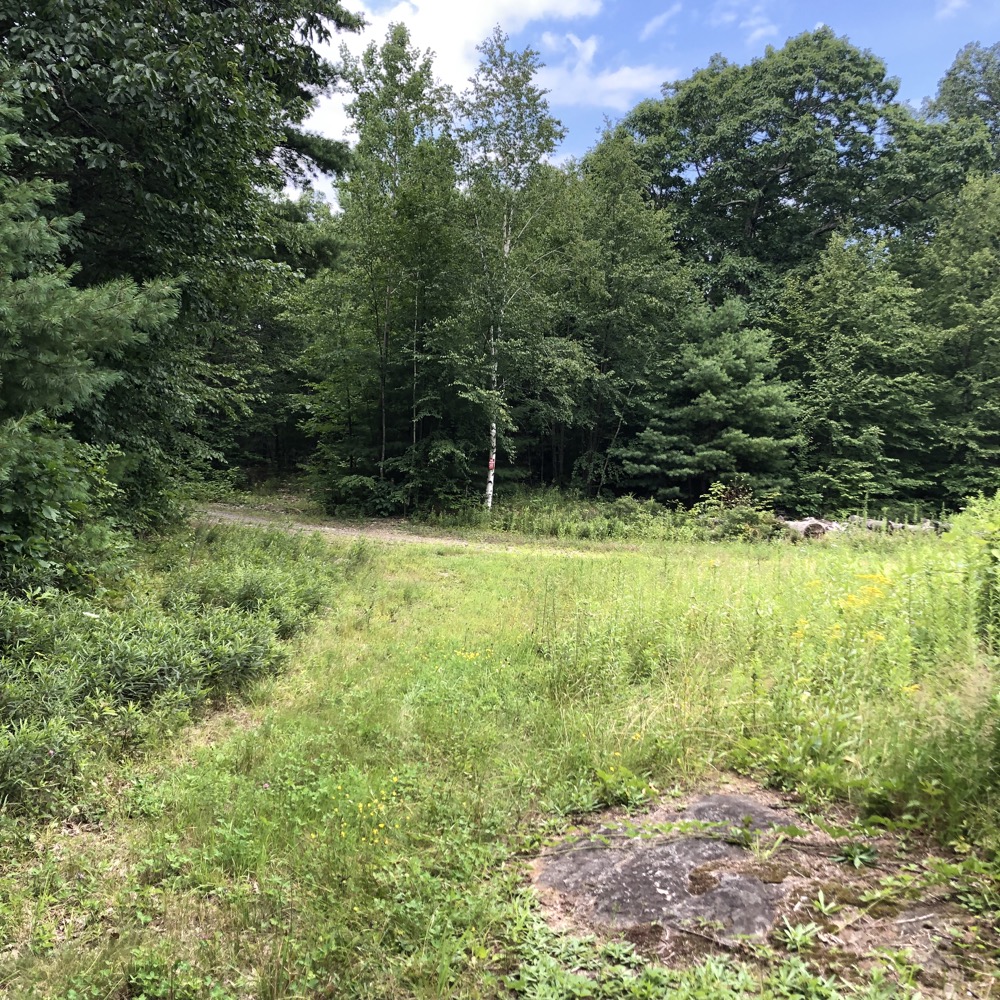 CTMQ's Observation Towers List