Everything Canton
I've been exploring and writing about Connecticut since 2006. After a decade, I began compiling CTMQ guides for each town in the state. I plan on "completing" Canton CTMQ-style… as well as the other 168 towns, cities, and boroughs in Connecticut. That is the ultimate goal of CTMQ.
If I've missed anything in town or if anything has closed or changed, please let me know.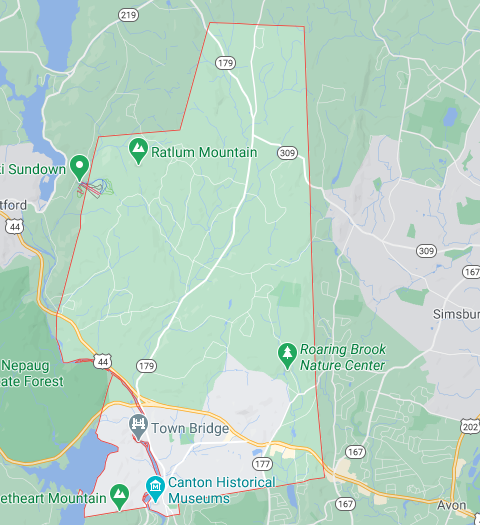 Museums
Canton Historical Museum
Roaring Brook Nature Center
Hikes
Explore Connecticut's Canton Outdoor Guide
CFPA's East-West Trail – Intro
Section 1: Penwood State Park to TBD (Potential future trail)
Canton Land Conservation Trust – Intro
Canton's Town Trails – Intro
Multi-Use/Rail Trails
Farmington Canal Heritage Trail – Intro
Food & Drink
CT Homemade Ice Cream Trail: Canton Creamery
CT Wine Trail: Cherry Brook Farm & Vineyard (Closed)
CT Beer Trail: Carriage House Brewing (Closed)
CT Beer Trail: Tidal River Brewing (Closed)
CT Spirits Trail: Hickory Ledges Farm & Distillery
Looking for your favorite restaurant? Here is an explanation as to why it's not here.
Everything Else
Roaring Brook Nature Center Cascades
Drum Rock
Town Bridge
Ratlum Mountain Fire Tower (Private)
R. Suttmiller Drive
ET Progressive Sign!
Canton: Complete!
I "completed" Canton in 2021 but new and/or previously unknown-to-me CTMQ-worthy places and things open all the time, so a town is never really "complete." I will, of course, continue to visit and write about these new places and things.
Wrap-Up and Completion Celebration Meal at LaSalle Market