Cherry on Top
Cherry Brook Farm and Vineyard, Canton
June 2021
Cherry Brook closed in November 2021.
I've always been honest about Connecticut wine. It's no secret that our climate isn't exactly perfect for varietal grape growing, and pretending otherwise is foolish. And most of our wineries don't pretend, which is why they bring in grapes from Chile or California or wherever to supplement their own crop. (To be considered a Connecticut Farm Winery I think your wines have to be made from at least 1/3 Connecticut grapes. Not that winery's homegrown grapes mind you, just Connecticut grown grapes.)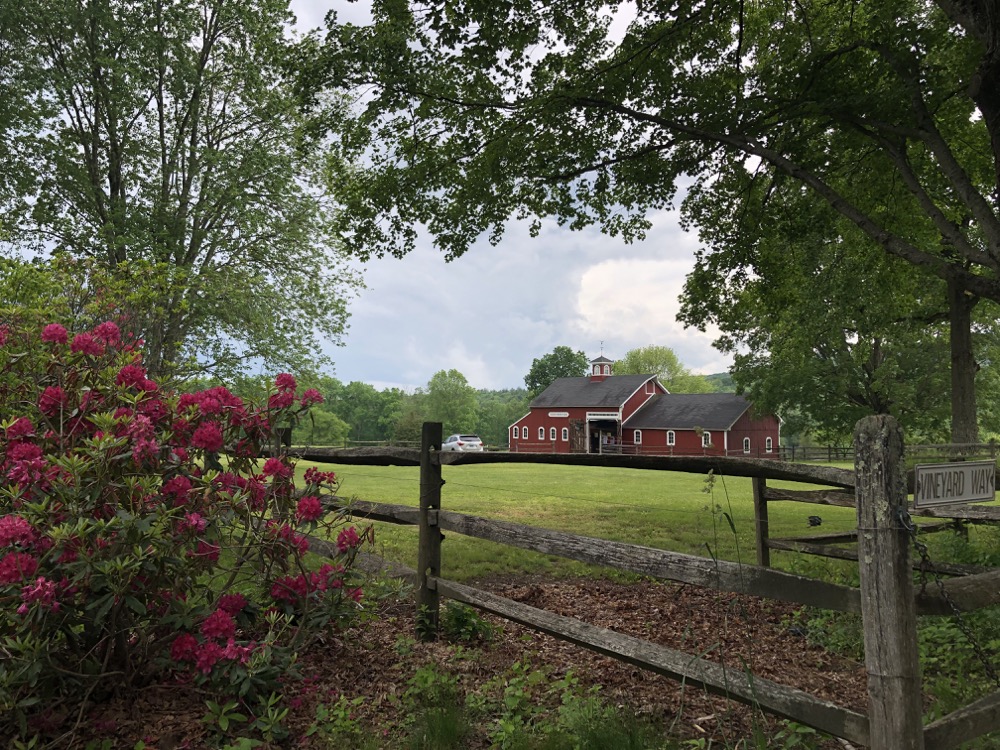 Then there are the Cherry Brooks of the world. Tiny operations squeaking by on only estate wines. That is, 100% of the grapes used in 100% of their wines is grown right there. This is not too common here in Connecticut.
It's also why they only usually have around three wines on offer and always in very limited quantities. Is that a sustainable model? No, of course not. Do they care? They don't appear to.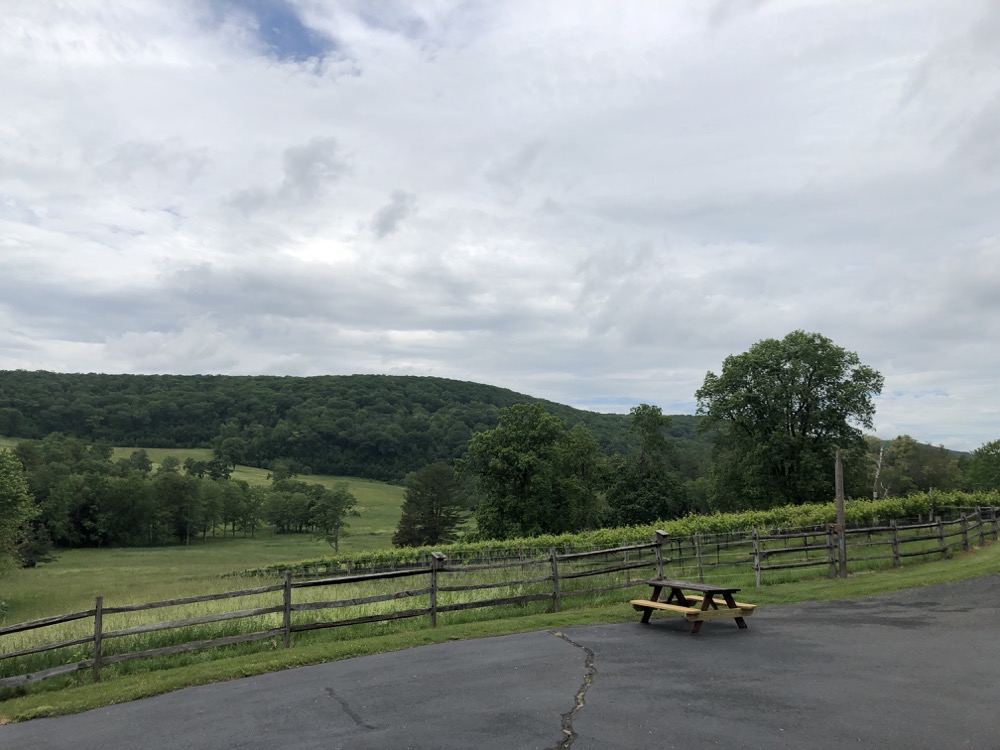 Cherry Brook Farm & Vineyard is a 240 year old farm located on Cherry Brook Rd in North Canton CT. In 2016 we decided to start a small vineyard and planted over an acre of grapes. The varieties consist of 2 red and 2 white wine grapes. In 2018 we added a 3rd variety of red and expanded our original plantings. We plan on continuing this expansion in the future with the help of family, friends, and our wonderful community.
That's lovely. Not as lovely as the Cherry Brook property, but lovely all the same. I happened to notice that they would open at 2 PM some random Friday for some unknown reason, so I took a late lunch and hustled out there, arriving right at 2. A cute little girl announced my arrival to her mom and grandfather in the barn turned tasting/sales room.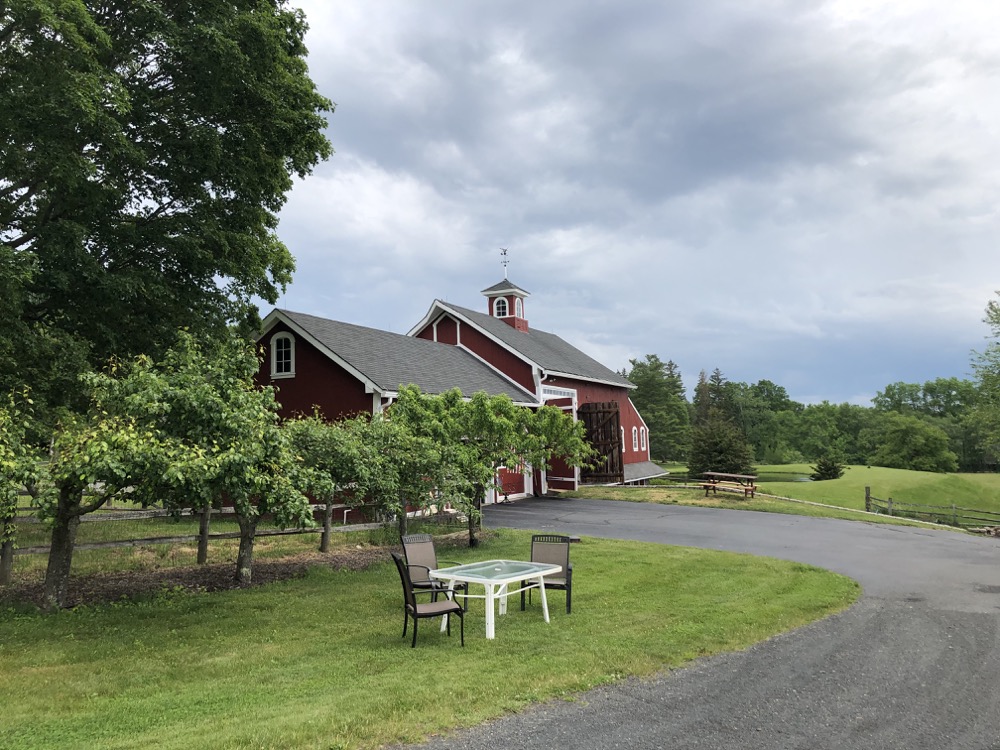 Cherry Brook's hours are somewhat whimsical, but they are generally open on Fridays and Saturdays through the end of summer and fall. Air conditioning here is in the form of east-west breezes. Tasting glasses are tiny plastic shot cups. The hay loft above is used for… actual hay. Tastings are free. The decor is best described as, "Old white guy basement."
A pool table (!), old Lowenbrau and Pabst neon signs, ugly lamps, a disco ball, Stanley Works branded stools… This is a winery from the past. A real winery where the owner just wants to meet people, make them happy, and have some fun. Connecticut now has lots of slick, professional, well-appointed wineries. A huge part of their business model includes events and wedding photography. Hey, Cherry Brook, can I have a small party here while I take photographs for my wedding?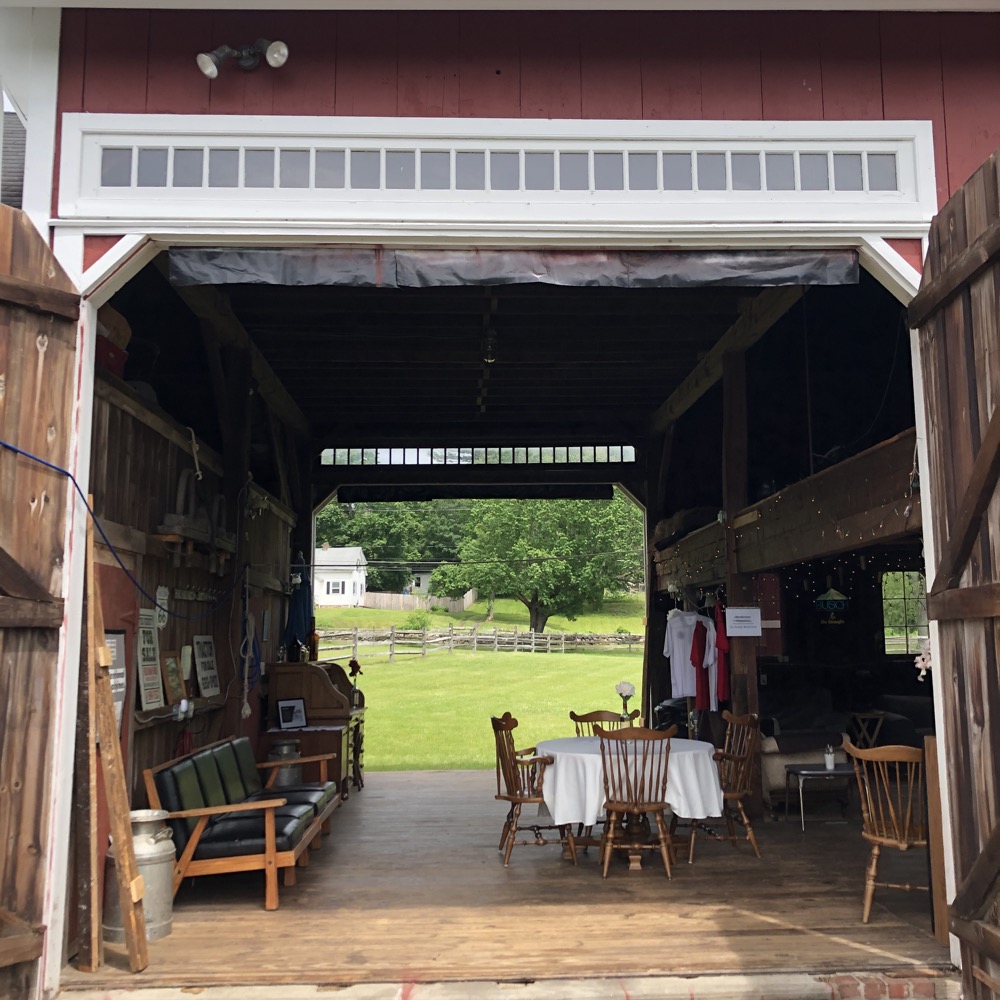 We do not do events such as weddings or parties. We are also not allowing photographers on the property for sessions either. We get an overwhelming amount of request so at this time we have to decline them all.
That's incredible to me. Scorched earth policy on photography sessions. I was sort of in love with Cherry Brook before I tasted a drop. (And, let's be honest, I wasn't expecting much from the wine at all.)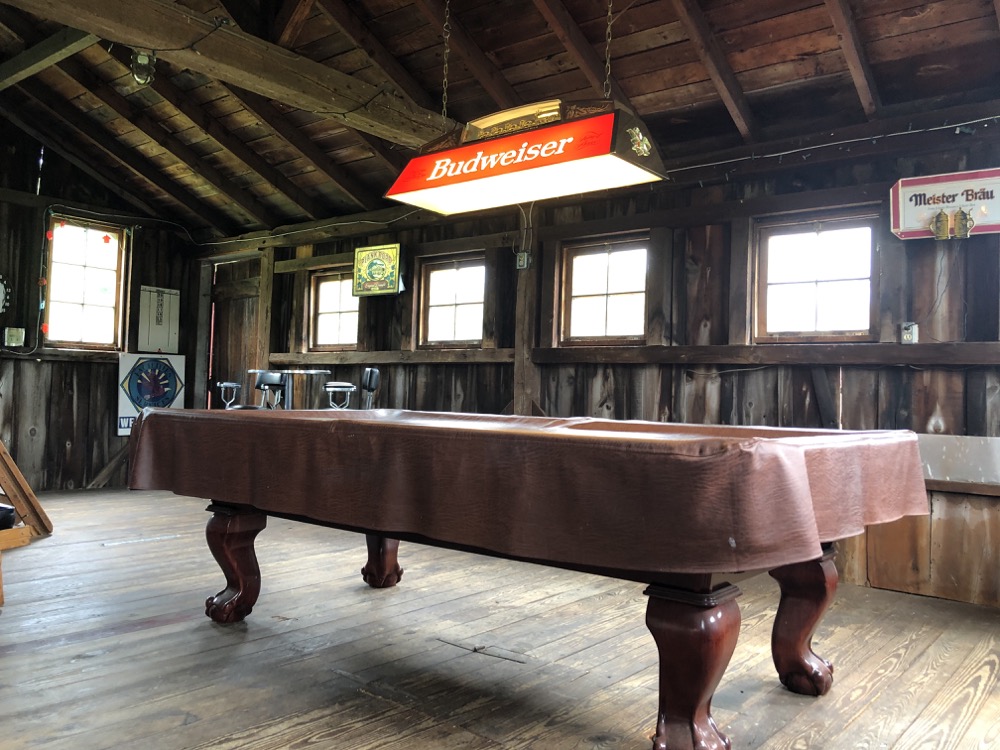 All of our wine is vinted with the grapes that we grow. Nothing from outside the vineyard is added making our wine 100% grown, processed and bottled on site. This makes our wine, by definition, an "Estate Wine." At this time we are excited to bring you 3 unique wines named after the grapes they are made with. We hope you enjoy them and your time visiting us here at Cherry Brook Farm & Vineyard.
I got to know my hosts about. The owner's name is Stephen Kinosh and he is humble, yet proud of his wine. Every wine-maker is proud of his wine, but Kinosh's brag was that "some guy from Granby who knows a lot about wine was here and he said our were really good."
Ooookaaaay. "Can you tell me what you get on the nose with that one? I have no sense of smell." Surrrrrre. Meanwhile, his daughter and granddaughter provided some more information and humor. There was one white and two reds on offer. (There were actually three reds, but just different vintages of the same wine.) I was encouraged to taste all three and presented with several permutations of a sale that was apparently in effect to clear out the inventory.
"But four bottles and get this," and "buy two of this type and get that." Let's taste some Canton wine.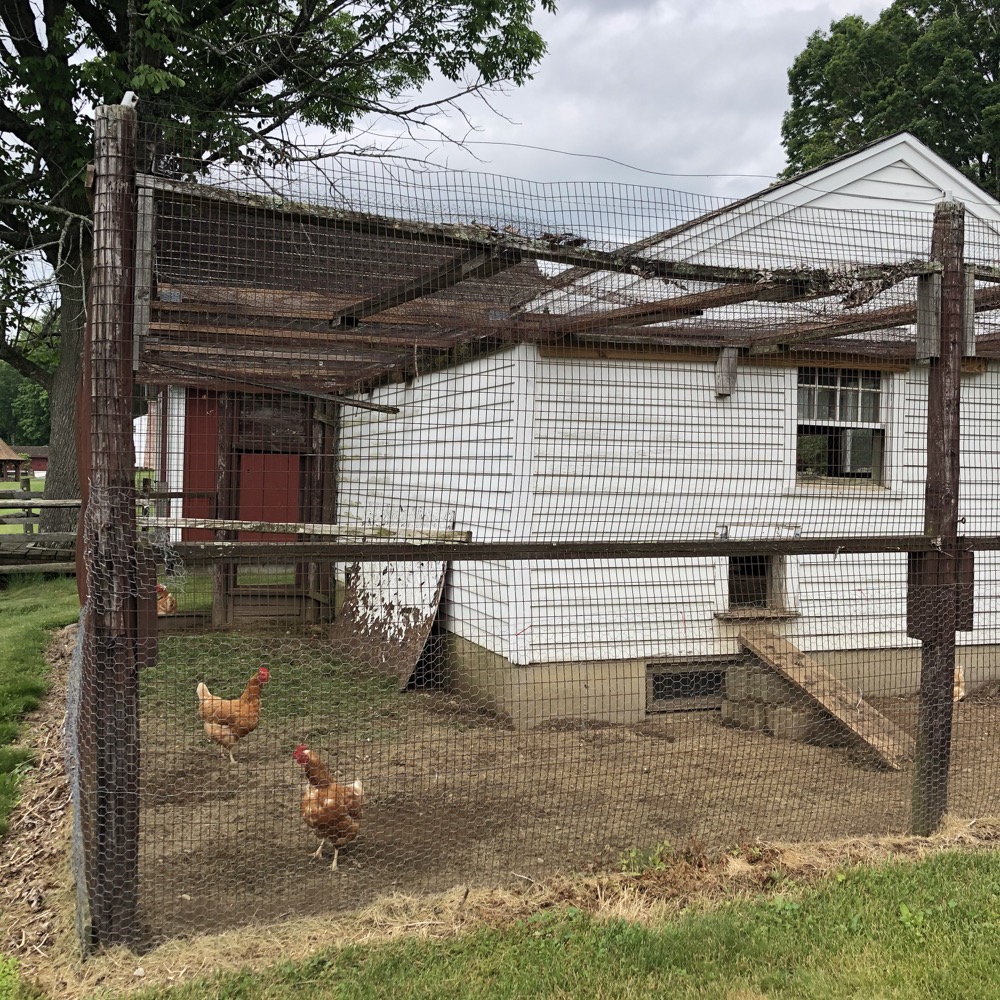 La Crescent – I don't even know what kind of grapes are in this, but it was pretty good. They say it's a "clean, crisp white with strong aroma of grapes, figs, and dates," and I can't argue with that. They also make a Cayuga wine and it's Cayuga grapes that everyone grows in Connecticut and no one needs another Connecticut Cayuga wine. Whatever's in La Crescent – and it's probably largely Cayuga – it's not bad.
Marquette. They had a newer one and an older one and this is what was pushed on me. "Everyone's favorite" and all that. And I did enjoy it! Very fruity and a bit peppery. Maybe that "guy from Granby" was right after all! The last wine was the Frontenac. Another very fruit-forward red.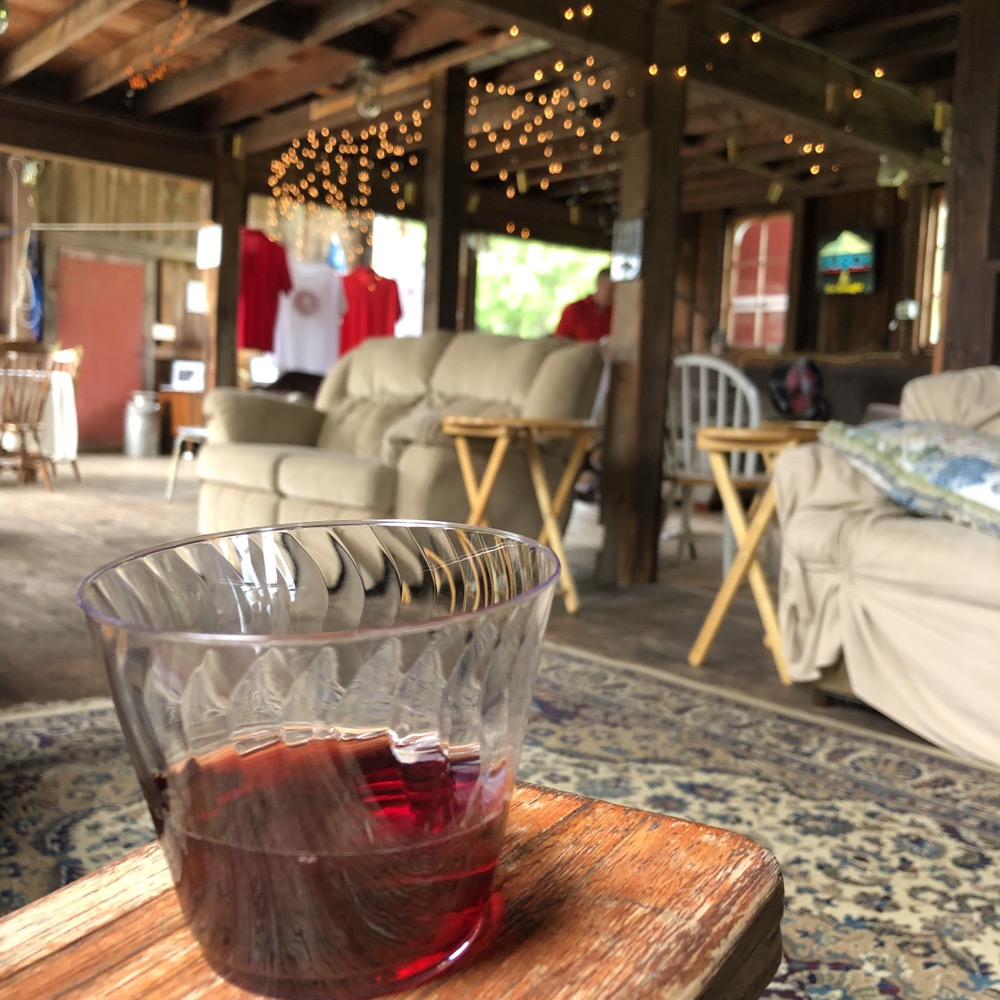 I am no wine connoisseur, obviously, but I really liked the Frontenac. To me, it tastes like tart cherry juice – likely not what Cherry Brook wants to hear, especially as they compare it to port wine, but hey, that's what I taste. So I bought a bottle. Well, I tried to buy a glass of it, but Cherry Brook doesn't do glasses of wine. So I bought a bottle, Konish opened it and gave me a plastic cup, and told me to enjoy myself.
Alone.
Which… was pretty great, I must say. I wandered around outside and admired the farm and hills beyond. Everyone around here knows Cherry Brook Farm as it's been here for as long as the United States have existed.
With all the fancy and well-funded wineries now around the state, it was nice to get back to how they all were when I started this website. Small, homey, slightly disheveled… I liked it. And in fact, I'd recommend it before many of the bigger name wineries. They keep it real at Cherry Brook and they do it right.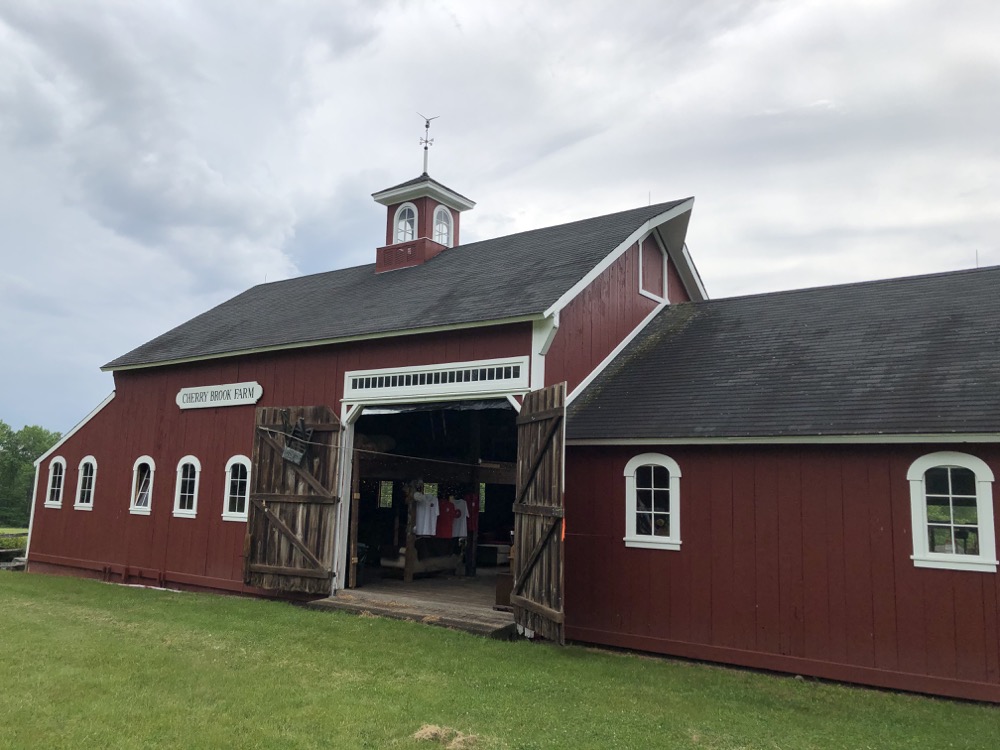 CTMQ's Visits to Connecticut Wineries