This Old Town (Bridge)
Town Bridge, Canton
I'm not sure why I'm giving this old bridge a place on CTMQ. When I took the photos on this page I remember that I thought it was a cool bridge. Very old school. One lane and still operational. I think that at the time I thought, "there aren't too many one lane iron bridges left in the state so I'll take some pictures of this one."
That was many, many years ago.
Then I never did anything with those pictures until now. And "now" is late 2020… many years after Town Bridge was closed for repairs that have taken many, many years. I don't know if it will ever reopen.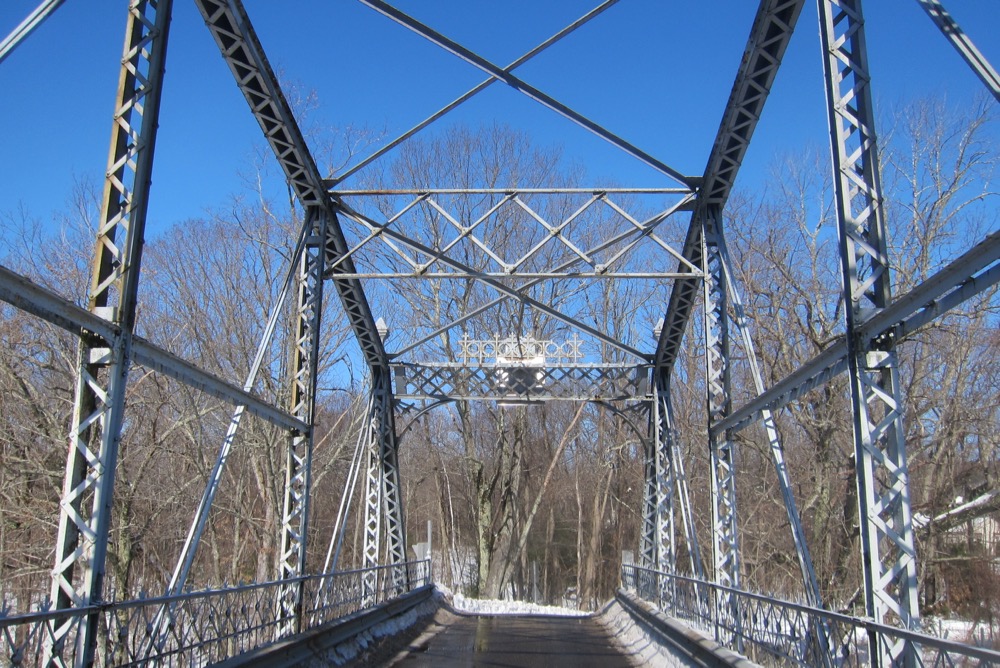 The Town Bridge is a historic truss bridge, carrying Town Bridge Road over the Farmington River in Canton. Built in 1895, it is one of only two surviving pin-connected Parker truss bridges in the state. (This was a method of connecting the truss members that gave way to riveted connections (also present on this structure) by about 1900.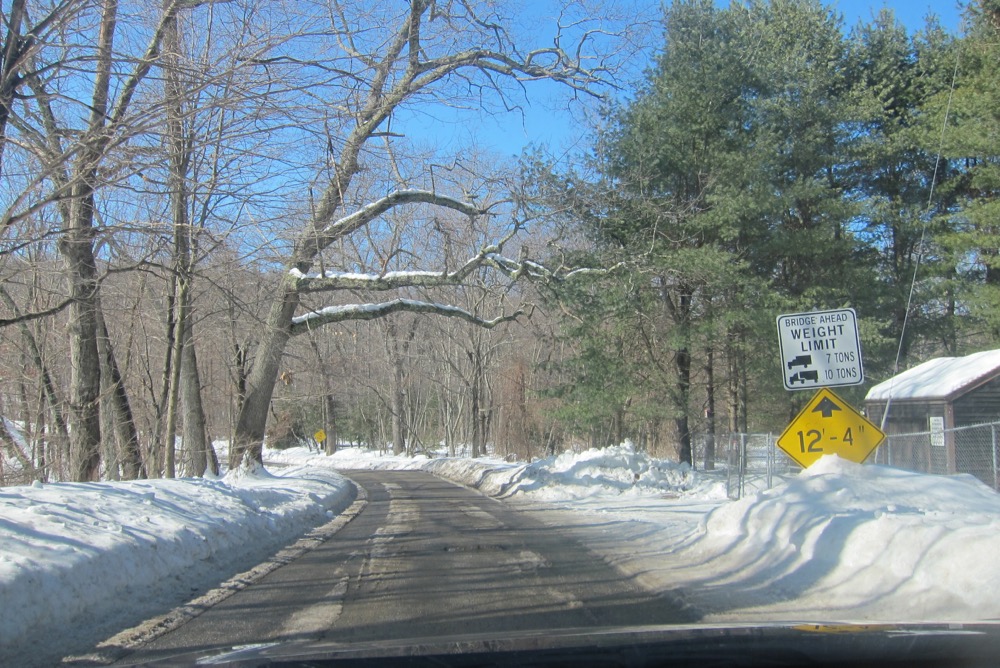 Hm. I guess that's… interesting? The bridge was built in 1895 for the town by the Berlin Iron Bridge Company, Connecticut's leading manufacturer of iron bridges at the time. It is the only surviving Berlin bridge in the state that is not of lenticular truss design, which then predominated in the company's production, and is one of less than two dozen Berlin bridges left in the state (out of more than 100 originally built.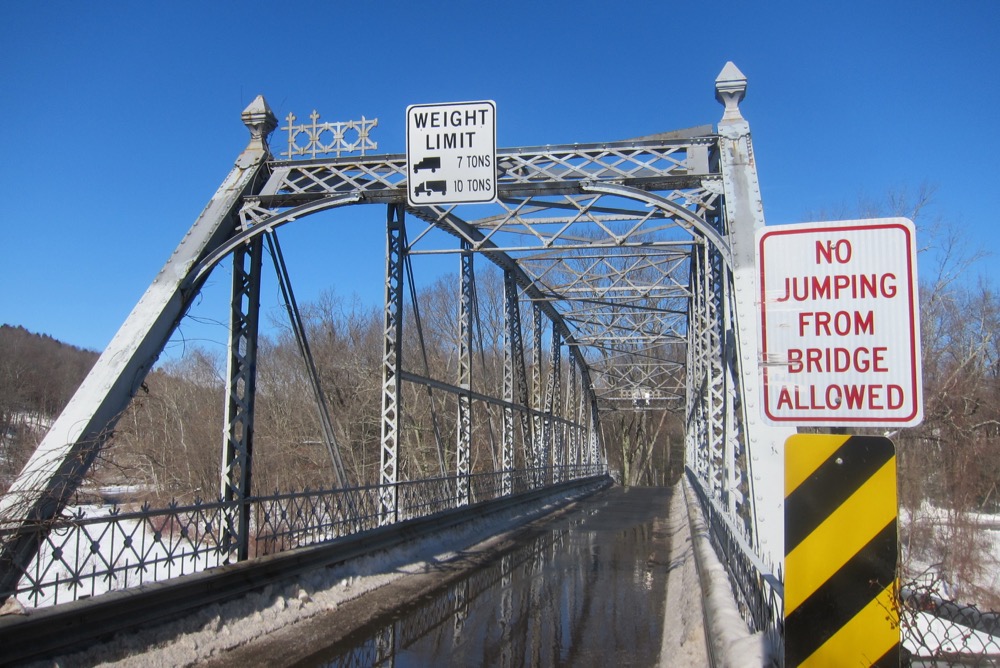 Fascinating. As you can imagine, the bridge had begun to deteriorate significantly and in 2010, the Town of Canton received a grant in the amount of $5,340,000 to rehabilitate the bridge. A local match of 20% was approved by the voters at a Town Meeting. After public input, it was decided that the existing design of the bridge would be maintained. Finally, in the spring of 2019, the bridge was removed, dismantled and shipped to Pennsylvania to be rehabilitated – trying to save as much of the existing metal as possible. The reinstallation of the bridge, which was originally planned for December 2019, has been delayed until May 2020 who knows when because of unforeseen circumstances that were discovered after the bridge was taken apart.
And so, one of Connecticut's most handsome little bridges may or may not reappear in Canton across the Farmington River someday. At least it now has a CTMQ page that will live on for eternity… or until I forget to pay for the server and URL.