Just Peachy
Red Barn Farm Stand and Creamery, Mansfield
September 2021
Mansfield is a lot more than UConn. And it's a lot bigger, I think, than many people realize. Away from the university, Mansfield is a very rural community, equally forested and farmed. When I went to school up there, I was on the cycling team and used to frequently explore the tiny backroads all around Mansfield and surrounding towns.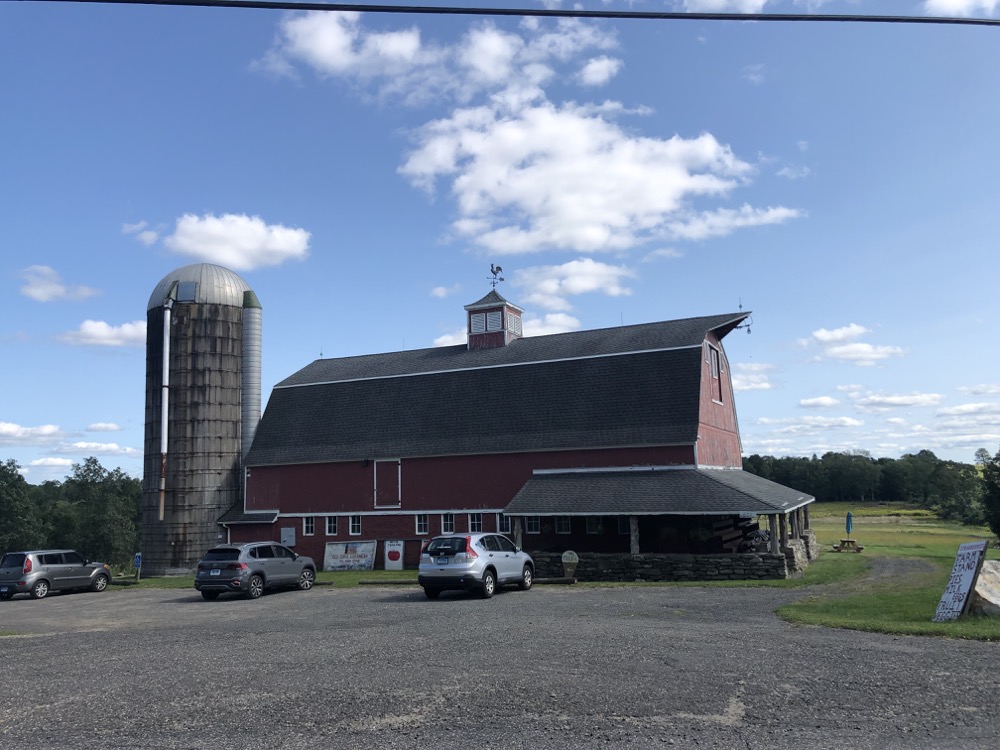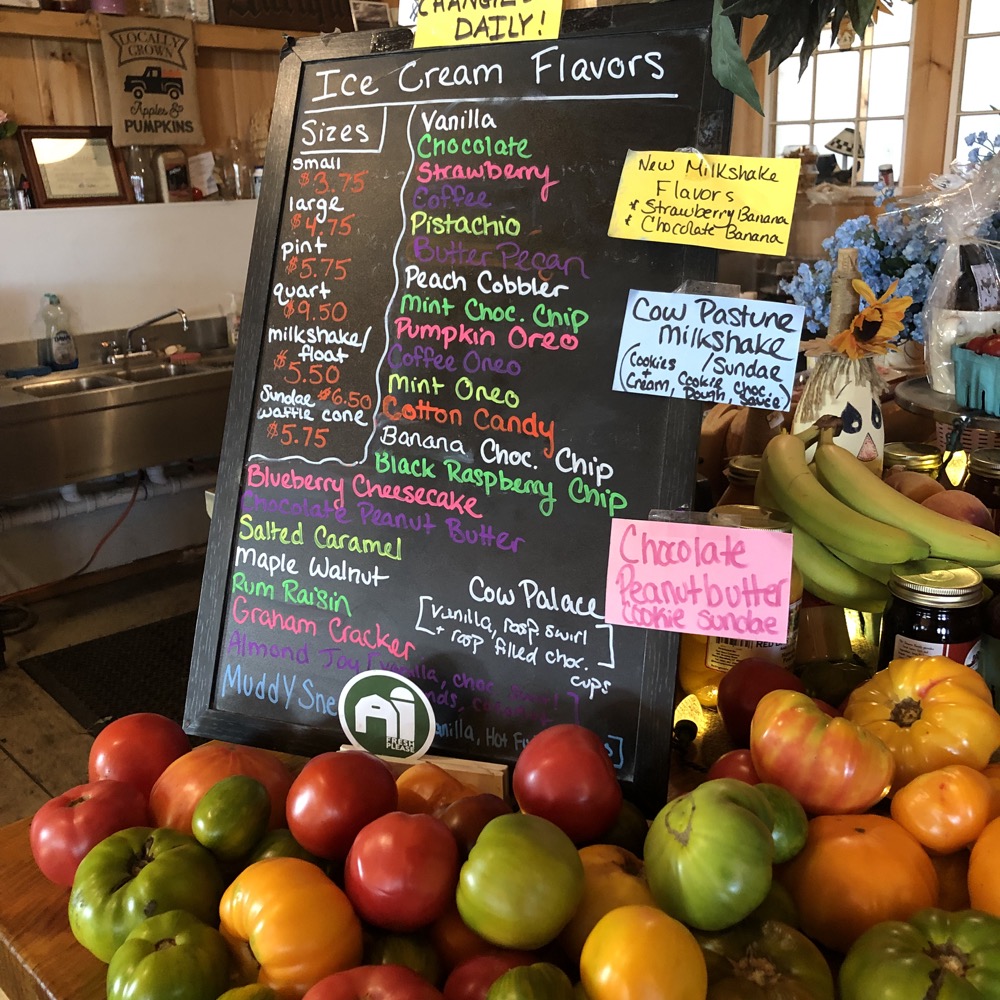 You can easily get lost up there. And getting to the Red Barn Farm Stand and Creamery, part of the Stearns Farm, can be dicey as well. My son Calvin refused to believe we were going anywhere worth going. Depending on your approach, it can feel way out there.
And you know what? Good. It's its "out there-ness" that alone makes this place worth the trip. As I pulled in front of the barn that houses what turned out to be Tolland County's little Nirvana, I marveled at the expansive views over the verdant hills of southeast Mansfield. Seriously. Check this out: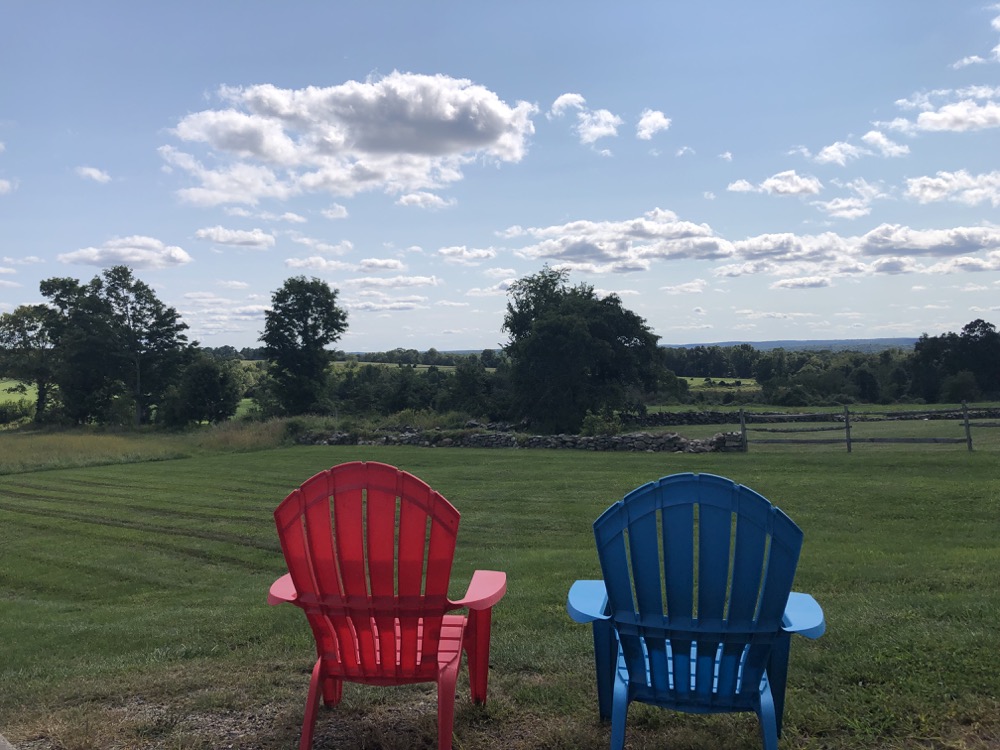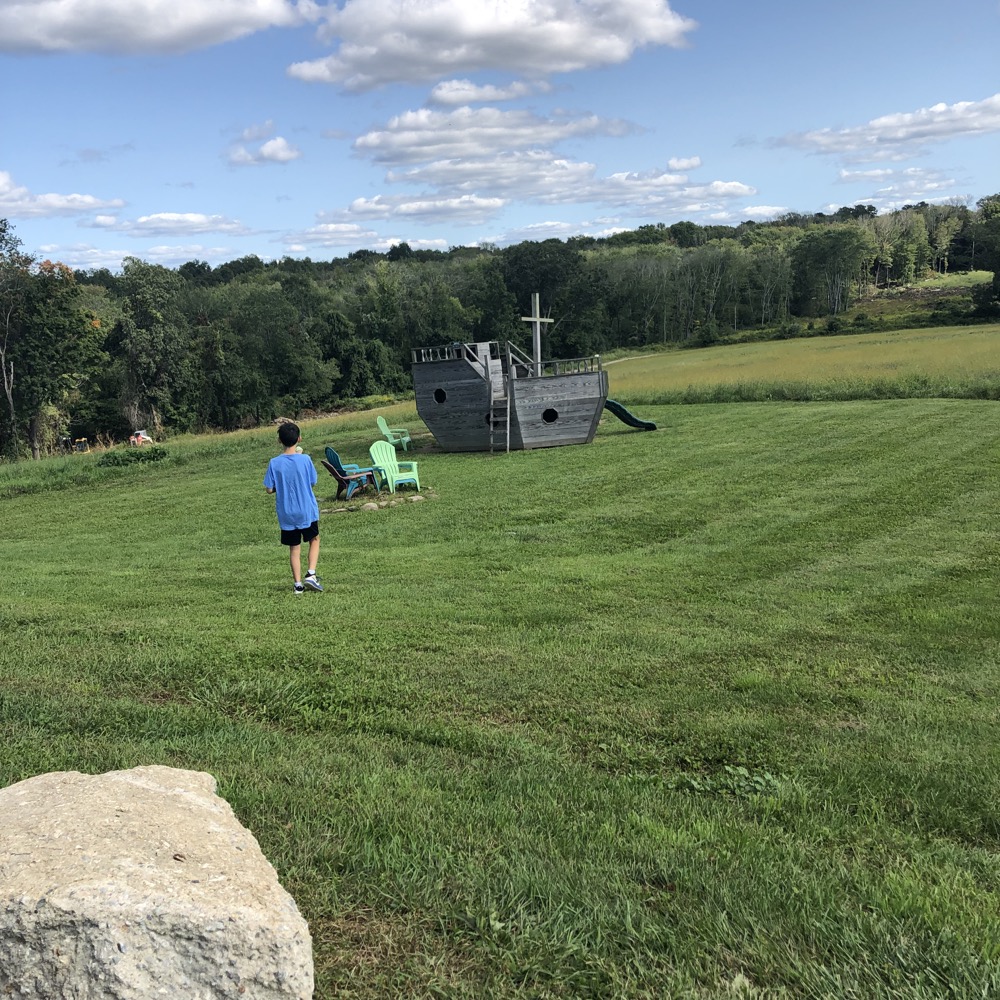 We went here for the ice cream, and I honestly didn't expect much else besides a few locally grown fruits and vegetables. Oh. No. You could almost shop for a week's worth of groceries here. Milk, cheese, breads, meats, tons of fruits and veggies, spreads, jams, and desserts out the wazoo.
All of it – everything – looked storybook perfect. Except the beets. They looked awful, but that's only because they're beets, not for anything the farmers or employees did. (Beets are the worst.)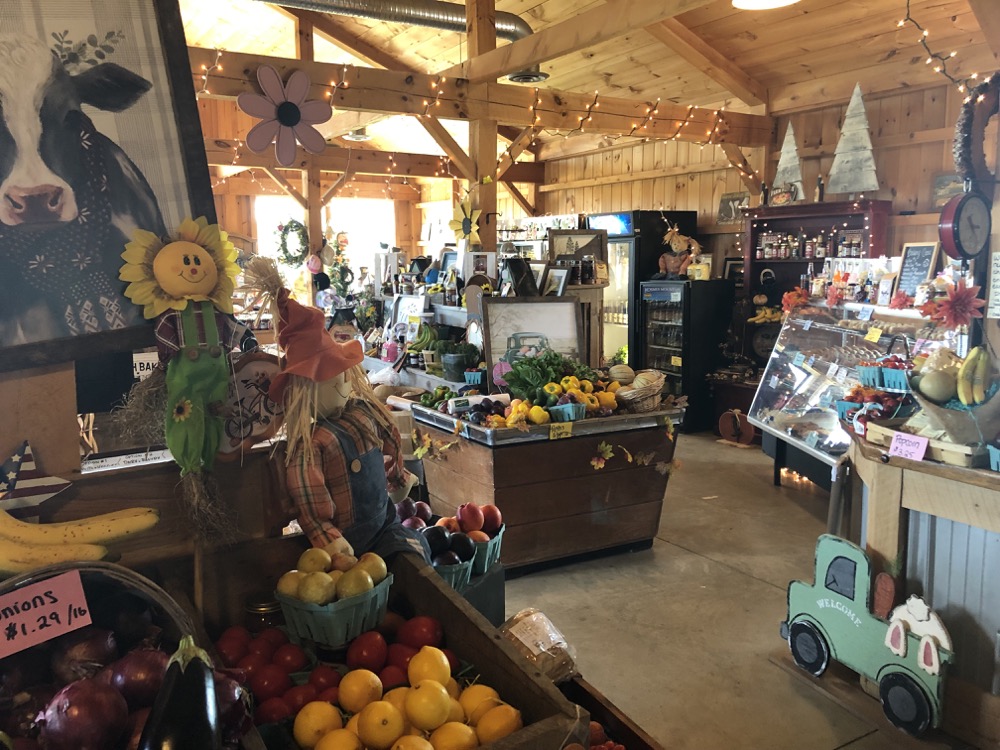 I wound up buying some giant peaches and freshly cut asparagus as well as a bunch of jams and some bread. But again, we were here for the ice cream, so let's cut to the chase.
We entered and Calvin immediately said, "wow, there are a bunch of new flavors here!" If you aren't aware, Calvin loves ice cream more than anyone you know and has an encyclopedic knowledge of flavors and additions. He's so ridiculous. He took his time mulling over his options before settling on Oreo Mint. Solid choice, kid, solid choice. I opted for more of a seasonal flavor: Peach cobbler.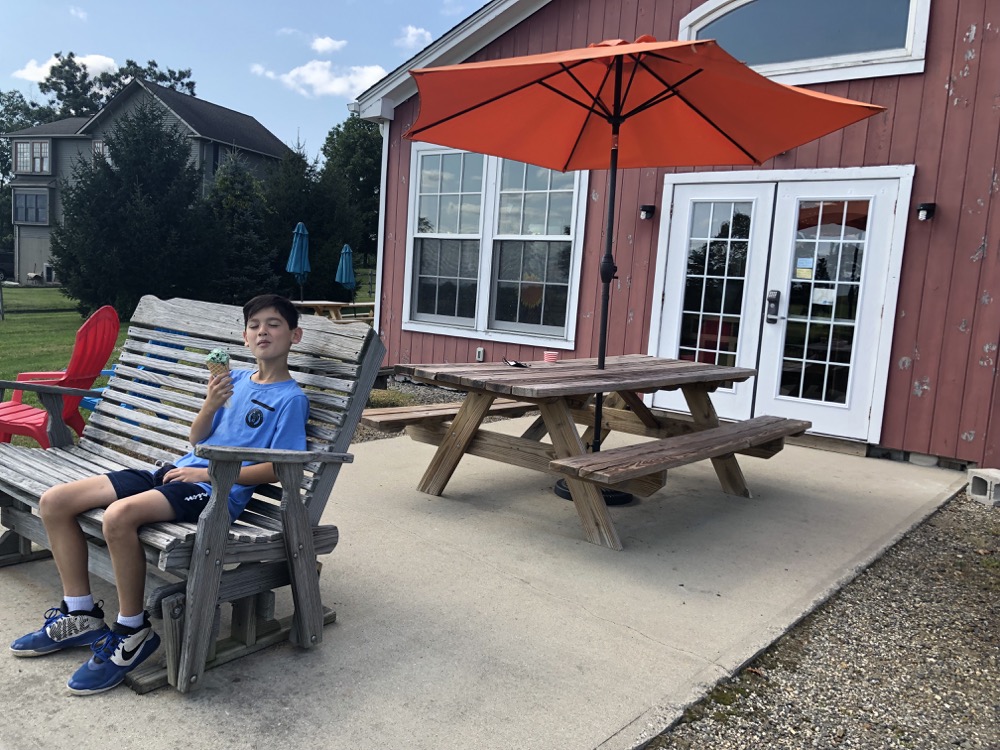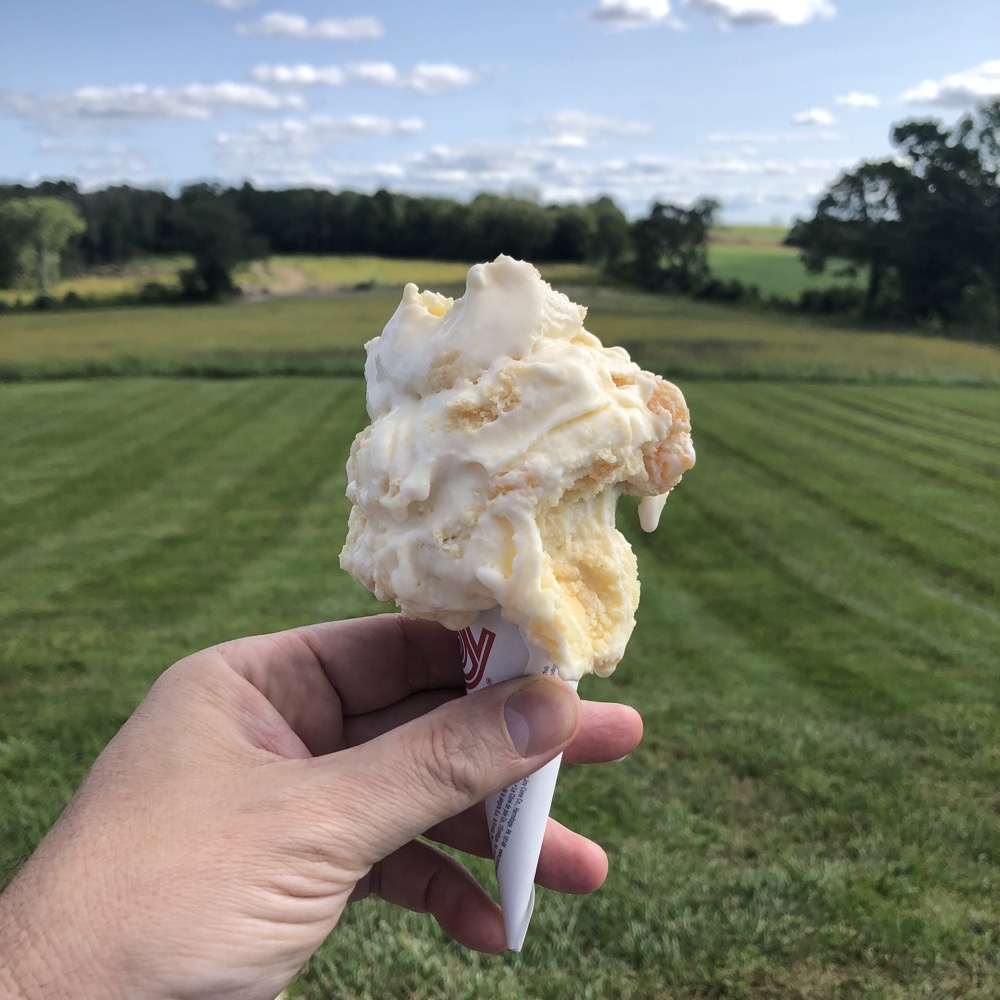 We ordered smalls which, as is the case at these types of places, were huge. (Before I forget, the woman who scooped my sugar cone got ice cream down to the very bottom – clear sign of a great ice cream stand.) We absconded outside to one of the eight or so picnic tables, but immediate migrated to the swinging bench overlooking the farmland hills. There was only one thing better than the view…
The ice cream. Peach cobbler? Forget about it. Fresh peaches with a bunch of soft-yet-crunchy baked bits mixed throughout. One of my favorite cones ever. Sure, I guess the perfect weather and scenery helped form that opinion, but so what. It was really good stuff. Calvin also very much enjoyed his different take on cookies n' cream.
The people of Mansfield and Coventry that live near this place are lucky. One thing I did after getting home was to look at all the hikes and stuff I have yet to do in the surrounding area – and there are a lot. Which means I will return here again. And again. And next time I'll bring a bigger shopping bag.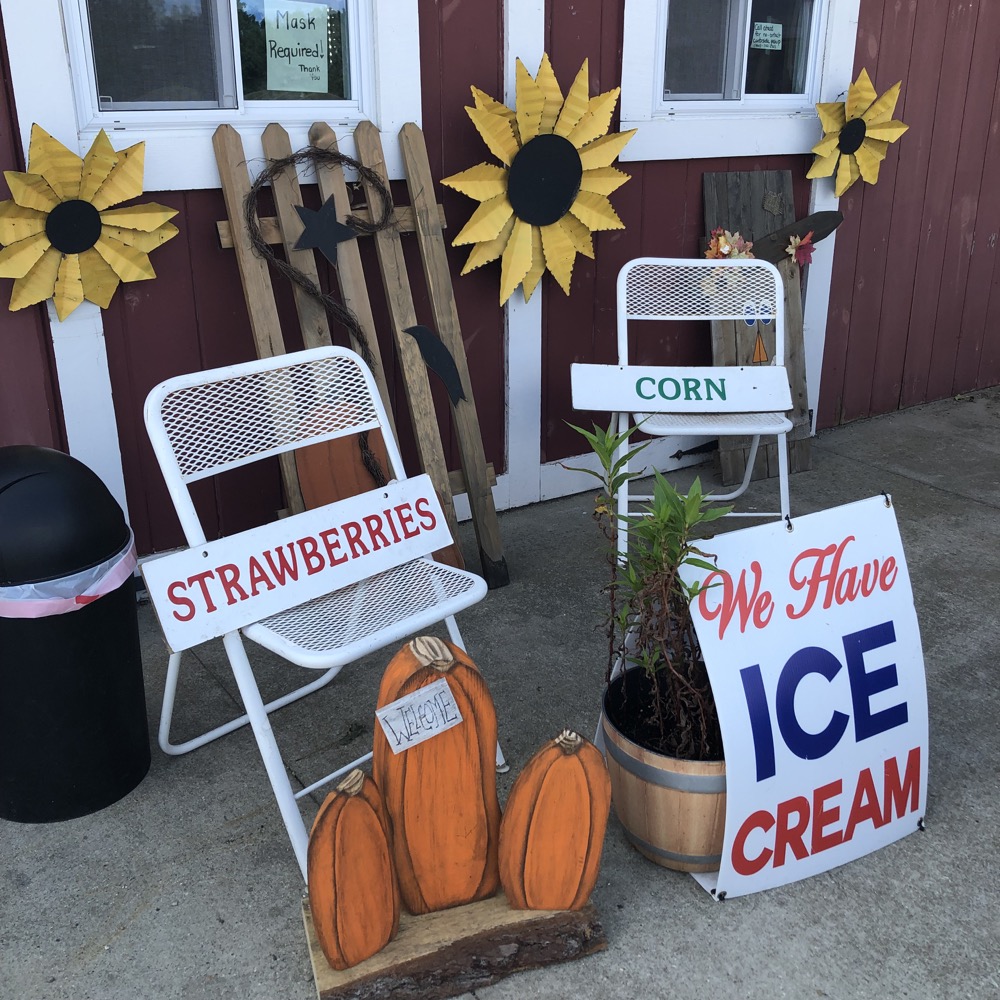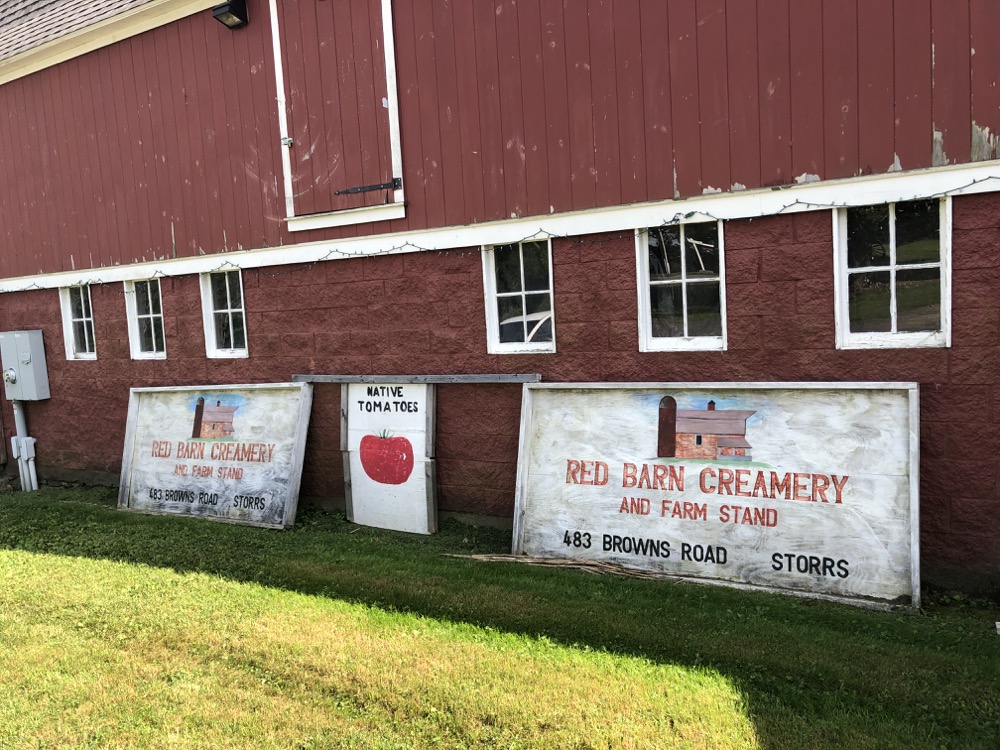 Red Barn Farm Stand and Creamery (Facebook page)
CTMQ's Homemade Ice Cream Trail