Hubba Hubbard
Joshua's Trust Hubbard Sanctuary & Agnes' Pasture & Garrison Park, Chaplin
March 2021
This is a Joshua's Trust property.
There's a lot going on here. Okay, not really, but there's a lot going on here in terms of landowners and managers and trail rights and easements and activities. And for Chaplin, that's exciting stuff.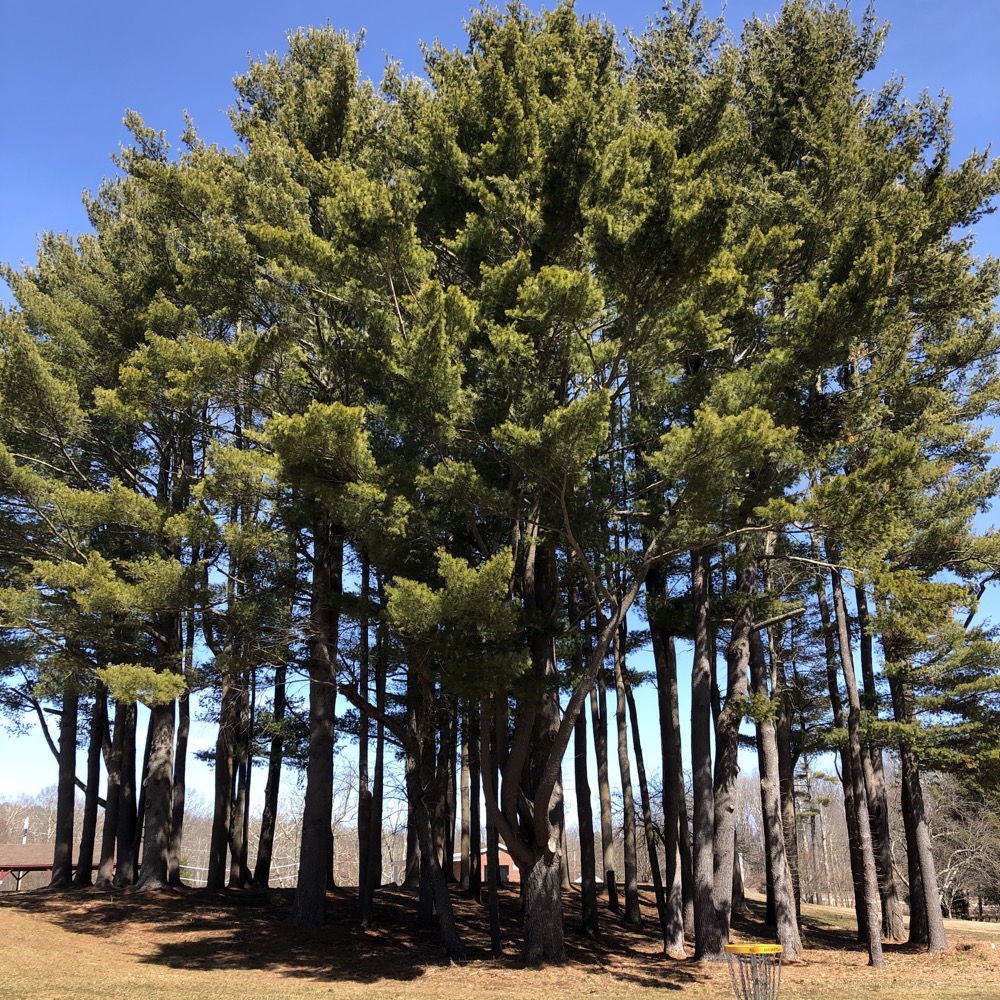 I had dragged my son Calvin out for several hours of Chaplin hiking. He loved it… loved it silly. (That's not really true, but I don't care.) I ginned up excitement at this property as we'd knock off another Joshua's Trust property and a town trail! Woo-hoo!
Yes, we parked at Garrison Park, which seems like quite a nice town park. Ball fields, a walking track, a disc golf course… and an access trail to the Joshua's Trust property and beyond through the Natchaug State Forest. Cool. Let's get going.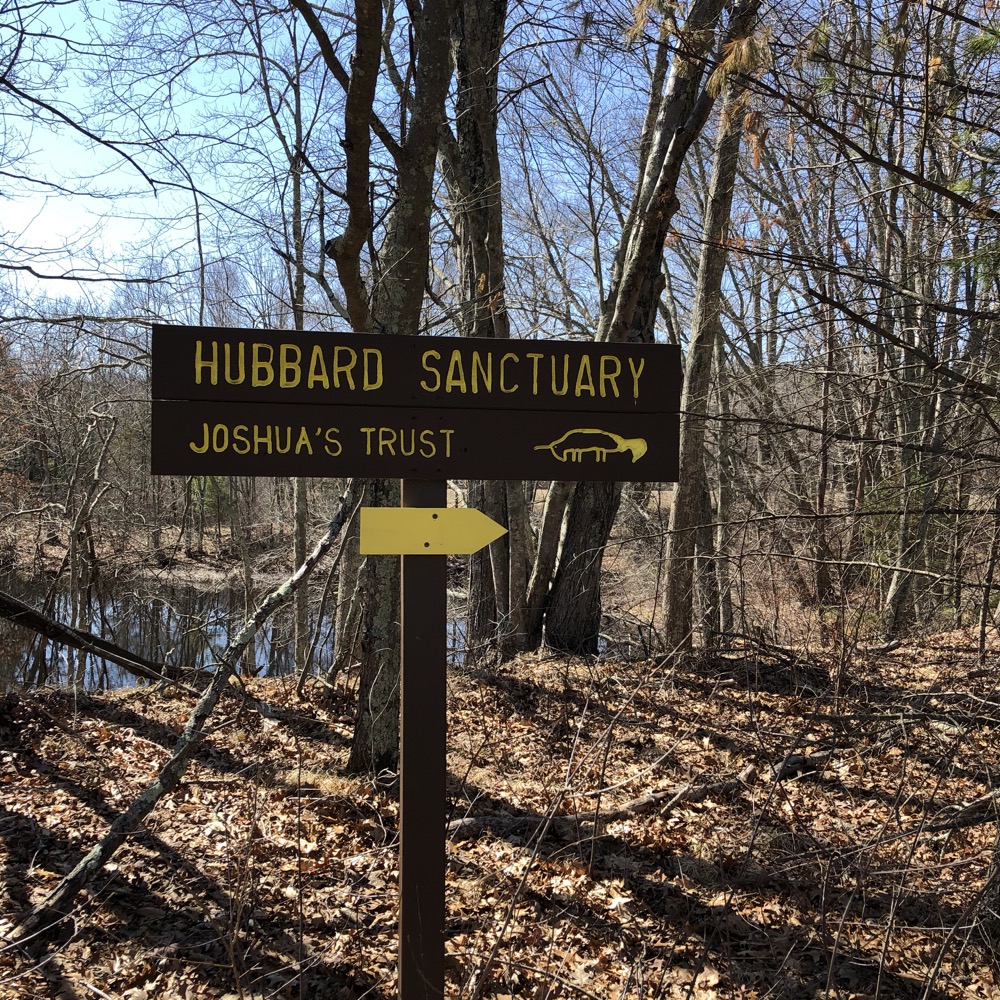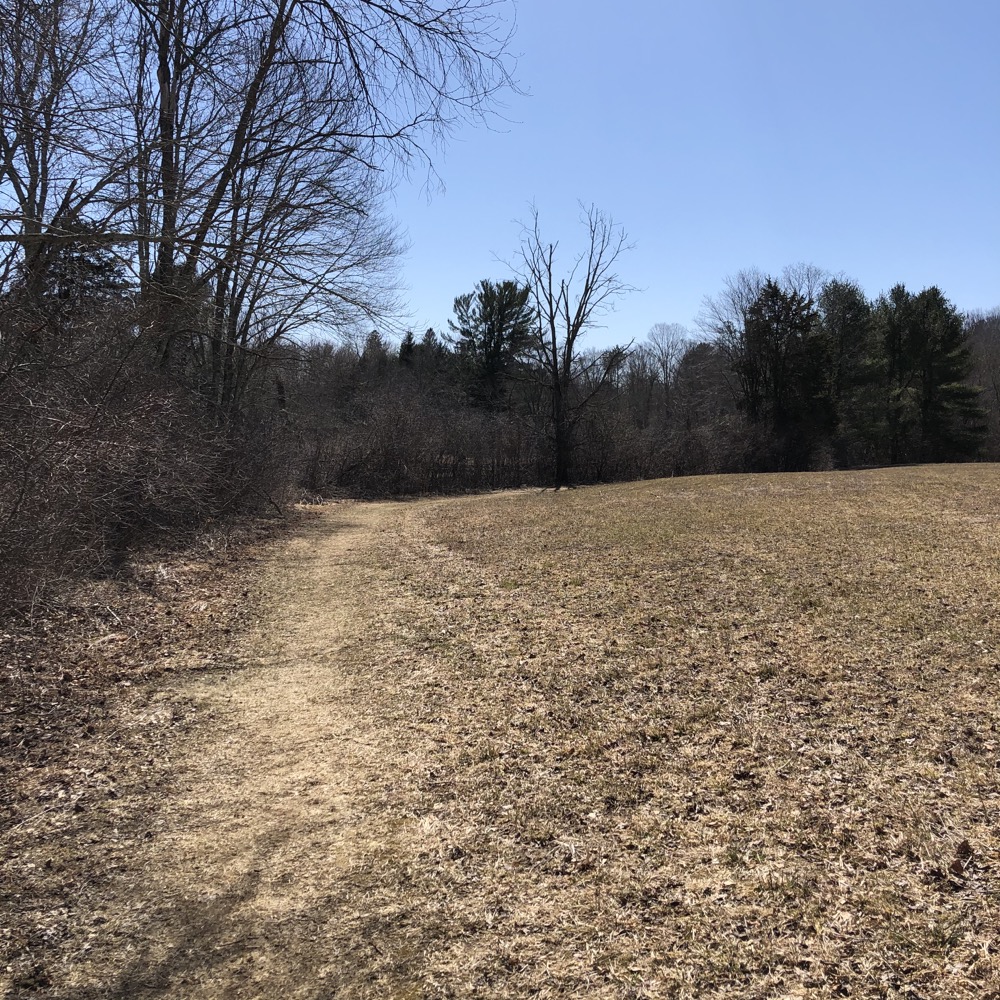 Hubbard Sanctuary was donated to Joshua's Trust by Mollie Hubbard in 1985. Her parents bought the property in the 1930's and operated a farm there for many years. Mollie was a member of the Natchaug Ornithological Society and worked at the University of Connecticut as a scientific illustrator. Adjacent to Hubbard Sanctuary is Agnes' Pasture, a 12.5-acre addition to the preserve which was acquired from Agnes Fuller in 2011.

Together, Hubbard Sanctuary and Agnes' Pasture are ecologically and culturally significant. They help to maintain the peaceful character of Chaplin's historic village and provide scenic vistas around the Town of Chaplin's Garrison Park. Because of their varied habitats, the preserves host a variety of bird and animal life. The 1.3-mile yellow trail takes you through the Town of Chaplin's Garrison Park, loops up and through Agnes' Pasture, and the State's Natchaug State Forest. Along the trail is an open habitat hayfield, two ponds, young forest habitat within Agnes' Pasture, and mature mixed hardwood forests, offering a scenic experience for hikers, birders, and wildlife viewers.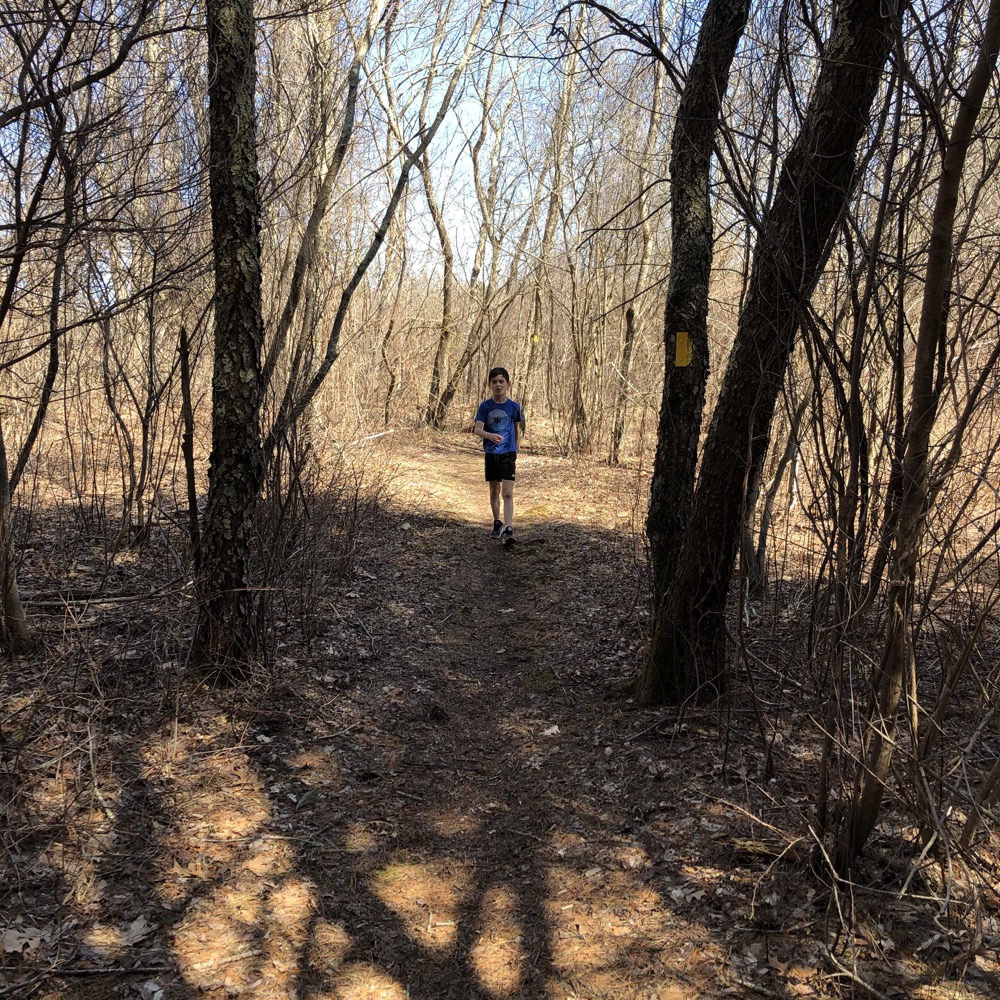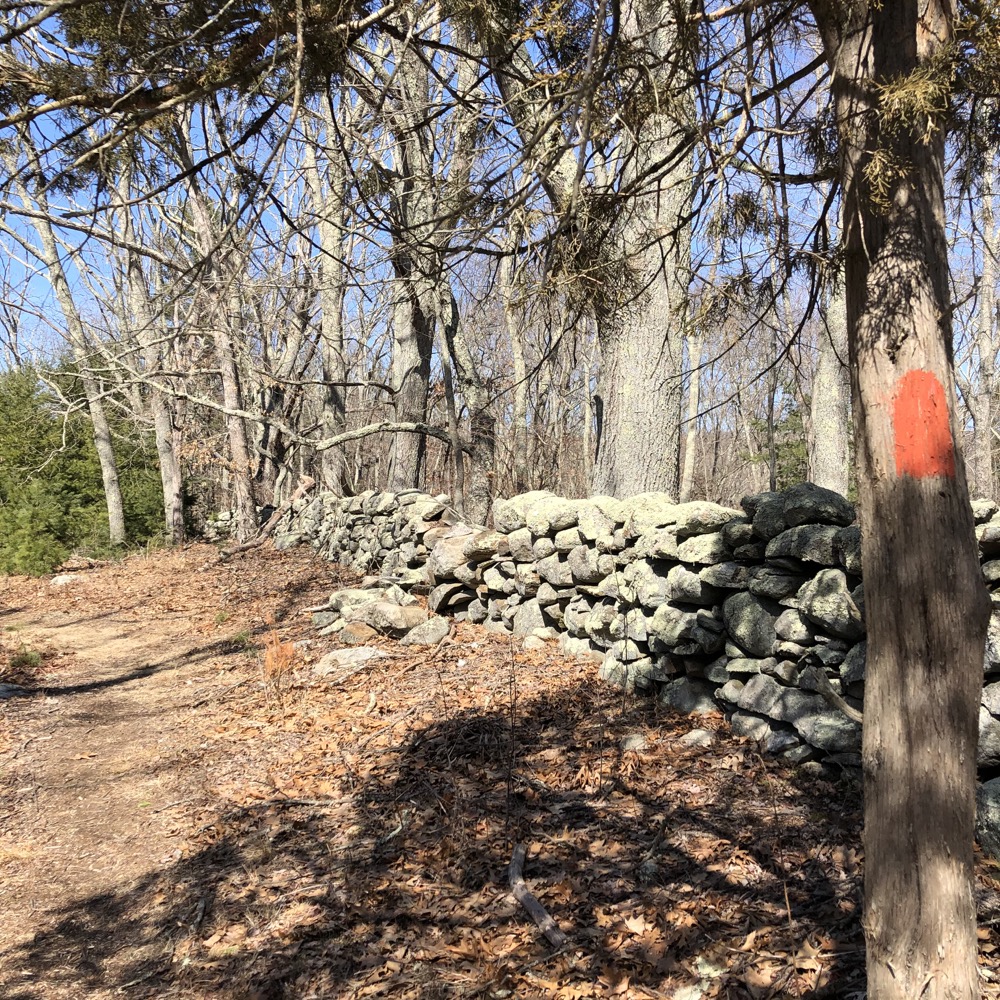 Thanks, Joshua's Trust. My work is done here.
I do often think I should just leave pages at blurbs like that. But the people want the opinions I guess. Calvin and I walked the property in a big clockwise loop and I think either way you go is bit difficult to navigate the actual trail at the outset, simply because it's so open here. In other words, signing/blazing trail through open park fields is not easy.
We found our way to the woods and chugged up the climb to Agnes' Pasture. If you come to hike this property, don't skip the pasture loop, as it offers a totally different experience. Gnarled old wolf trees and a completely different ecology up here. Agnes Fuller was, by all accounts, a tough old bird who raised cows here among other very hands-on things. Today, the Trust manages the pasture as a balancing act between disallowing the forest to reclaim the land, keeping it wild enough to allow for nesting grassland birds, maintaining it as an active hayfield, and of course recreation.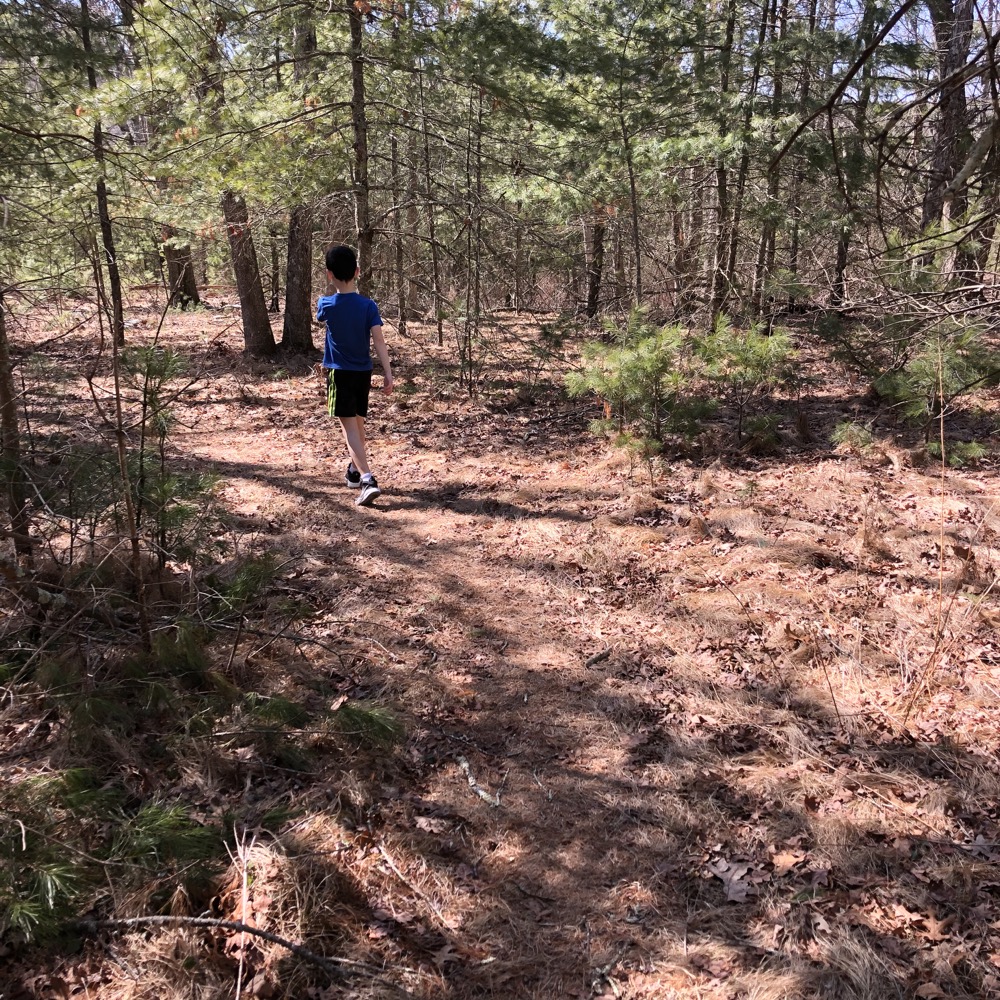 Joshua's Trust partners with a local farmer in Chaplin to manage the 15-acre hayfield at Hubbard Sanctuary for Bobolinks and Savannah Sparrows, two declining species of grassland-nesting songbirds. Grassland birds, which build their nests on the ground in the grass and raise their young from early May through August, are disappearing due to habitat loss as farming declines, fields are left to revert to forest, and modern machinery allows farmers and landowners to mow earlier and more often during the breeding season. In 2015, the Bobolinks arrived at Hubbard on May 13th. The farmer has agreed to harvest the field in mid-July after most fledged young birds are old enough to escape a passing mower. Please avoid walking through the field and please leash your pets to avoid disturbing the Bobolinks, which will cause them to abandon their nests.
It's cool to learn about such things that most people would just pass through and not realize all the thought and work and planning that goes into it.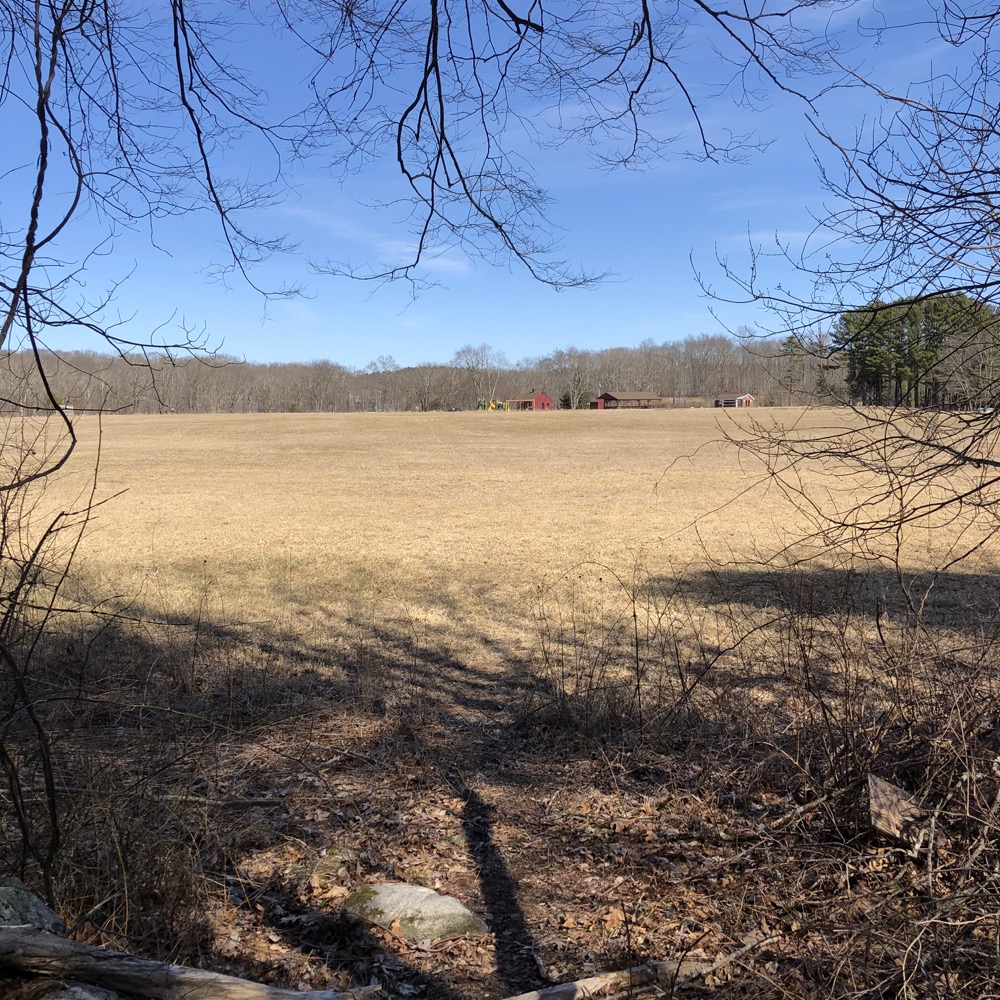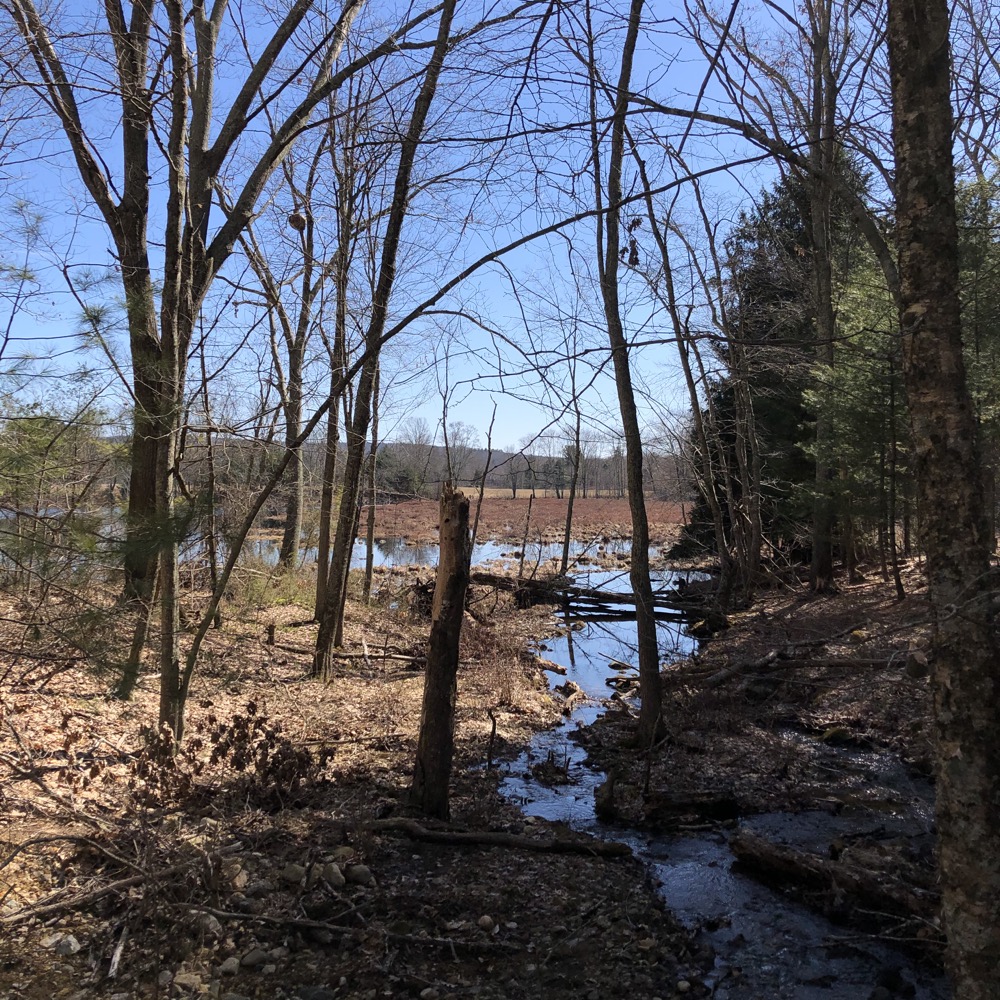 Calvin and I returned to the main loop and headed up towards the second pond of the day. It's just darling… as in Darling Pond. We were now in the state forest (not that anything changes) and passed an old forest road trail that merely heads out to another road.
The pond is nice and after walking around it, we found ourselves in the middle of some very serious disc golfers. The ones that carry the purpose-made disc golf backpacks full of different weighted discs that act as "drivers" and "putters" or whatever. They glared at us – us! – as we crossed their path.
Can't we all just get along? We survived the run-in and made our way through the open field to our car. This is the somewhat rare property that seamlessly incorporates Trust, town, and state property to allow us a nice loop hike that takes in a lot of what Chaplin has to offer.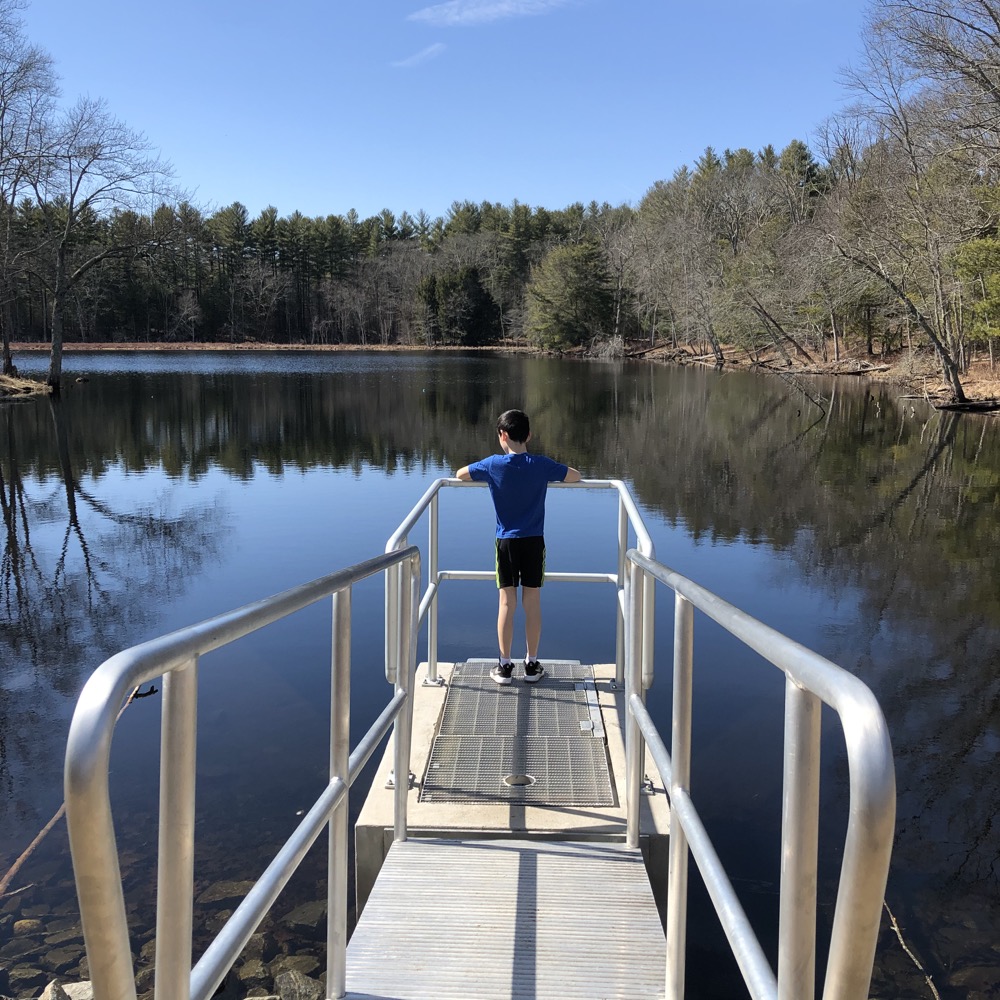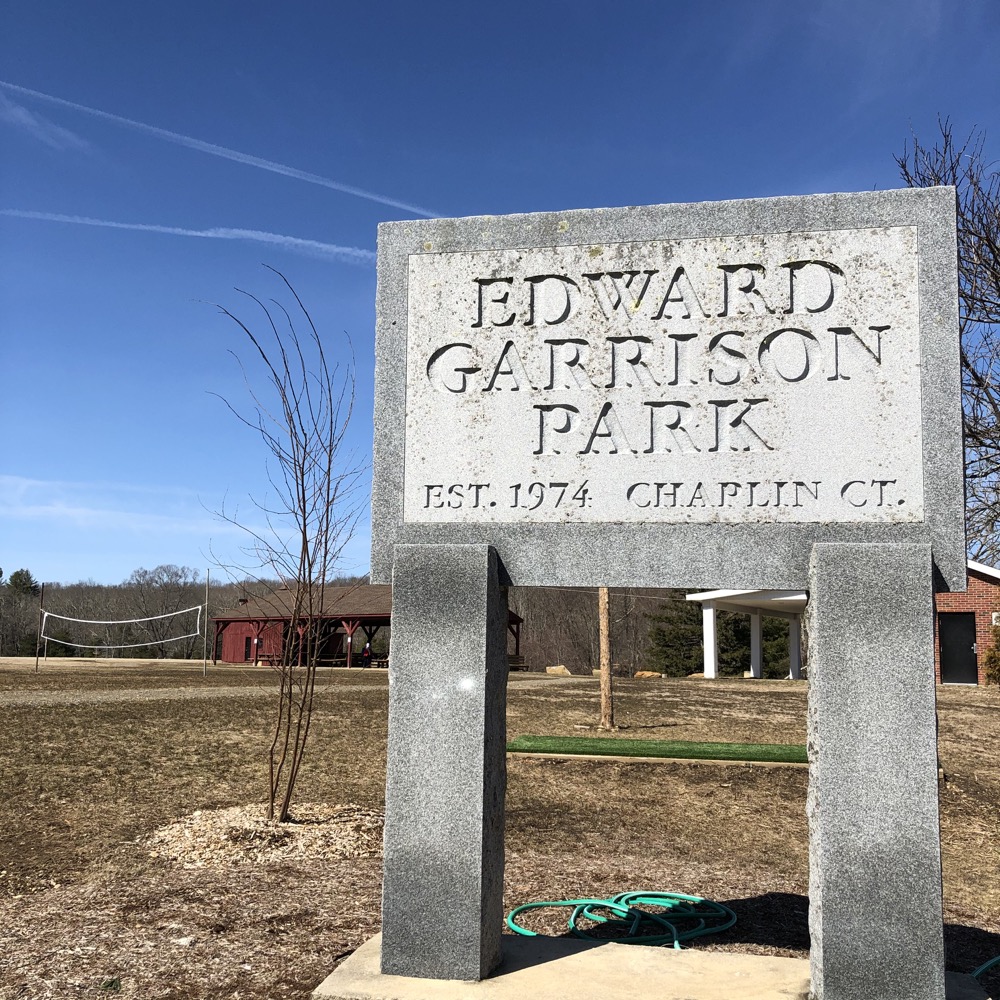 Joshua's Trust
Hubbard Sanctuary & Garrison Park
CTMQ's Joshua's Trust Trails
CTMQ's Chaplin Town Trails
CTMQ's Land Trust Trails
CTMQ's Town Trails