Natchaug State Forest
Ashford, Chaplin, Eastford, & Pomfret
The name Natchaug means "land between the rivers" and refers to the land at the junction of the Bigelow and Still Rivers which join to form the Natchaug River. The state says that the Forest is popular for its horse trails, outstanding fishing, and riverfront picnic sites – three activities I don't ever actually do. Of historic interest is a large stone fireplace and chimney that are the remains of the birthplace of General Nathaniel Lyon, the first Union General killed in the Civil War. Natchaug was established as a state forest in 1917.
There are a lot of trails within the forest, and most of them are as remote as you can get in northern and eastern Connecticut.

All Things Natchaug
Last Green Valley National Heritage Corridor
Chaplin, Eastford, & Hampton Block trails
Pomfret Block trails
CFPA's Natchaug Trail Section 1
CFPA's Natchaug Trail Section 2
CFPA's Nipmuck Trail Section 3
Air Line Trail Section 6
Air Line Trail Section 7
Nathaniel Lyon Monument
Pixie Falls
Ladies Room Rock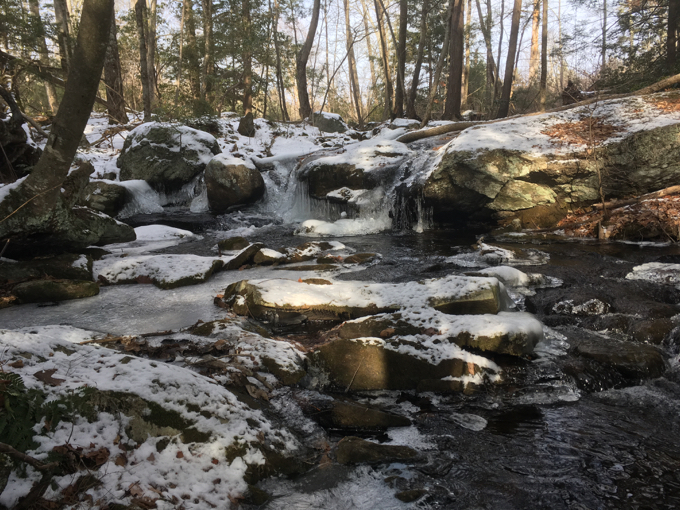 Natchaug State Forest
CFPA's online map.