Everything Chaplin
I've been exploring and writing about Connecticut since 2006. After a decade, I began compiling CTMQ guides for each town in the state. I plan on "completing" Chaplin CTMQ-style… as well as the other 168 towns, cities, and boroughs in Connecticut. After all, that is the ultimate goal of CTMQ.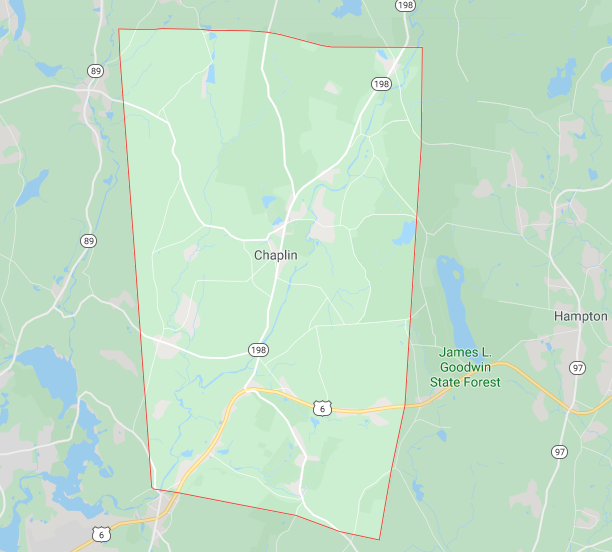 What do you know about the town most famous for … Diana's Pool, but that's a stretch? You can scroll down for my list of things to do in town. Or, as always, you can click on the town's tag to see what I've done.
If I've missed anything in town or if anything has closed or changed, please let me know.

All The CTMQ Chaplin Stuff
Links take you to my reports.
Museums
Chaplin Museum (RIP)
Hikes & Bikes
James L. Goodwin State Forest – Intro
Natchaug State Forest – Intro
CFPA's Natchaug Trail – Intro
Section 2: Pilfershire Road to Route 6
Joshua's Trust Trails – Intro
Two Sisters Tract
Bernard Church Woods
Hubbard Sanctuary
Chaplin's Town Trails – Intro
Diana's Pool Trail
Edward Garrison Park
Rail Trails
Air Line State Park Trail – Intro
Section 6: Windham, Chaplin, Hampton
Food & Drink
Sadly, nothing of note. Here is an explanation as to why this is so.
Everything Else
Last Green Valley National Heritage Corridor
Diana's Pool Falls
Harmony among Bedlam
Completion Celebration Meal & Chaplin Wrap-Up
Pine Acres Restaurant