Sorry Ol' Chap
Chaplin Museum, Chaplin
The Chaplin Museum closed around 2012 or so.
This is a really, really dumb page. It needn't exist. But here we are.
When I put together the CTMQ Town Guides for small, low-population towns like Chaplin I really want there to be a museum. Connecticut towns without museums are few are far between. And unfortunately, it appears that Chaplin must be added to that dreaded list. The Chaplin Museum was housed in an 1840 building that was built to be the town hall. It has been on my massive list of museums since 2006.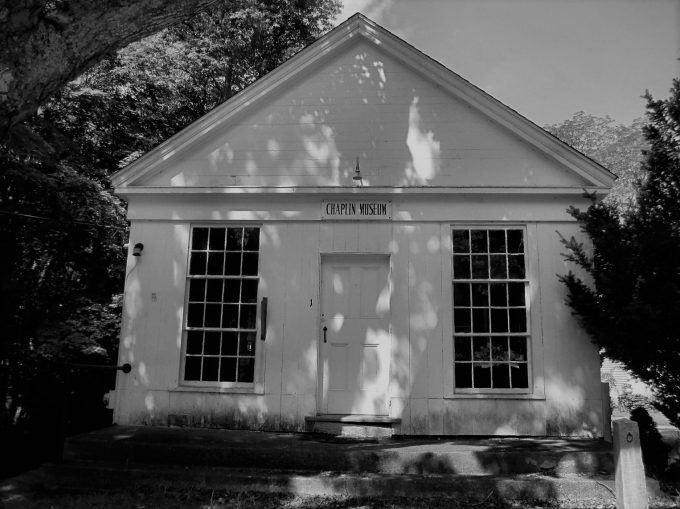 While hiking in 2017, I drove by the building and… it looked dilapidated and deserted. I parked and peeked in the clouded-over windows and what I saw was not promising. The building was more or less empty, save for cobwebs and old school desk chairs. But I held out hope. After all, "downtown" Chaplin (which is a phrase that requires the limits of human imagination) is a very unique little place.
The Chaplin Historic District is an entire village built between 1815 and 1840, standing today in complete integrity, free of intrusions…a New England village entirely constructed in a compressed period of time a century and a half ago, and unaltered since that time. Chaplin is unique because it was created on site where before there had been no settlement, was created complete in a brief span of time, and subsequently has experienced no development or changes. Chaplin provides a unique record of the architecture and community planning of the 1820's and 1830's.
And while it's true that the buildings still stand in varying degrees of decrepitude, the museum is no longer. Here, I'll drop another Chaplin-knowledge bomb on you: The town was named for Deacon Benjamin Chaplin. So the town of Chaplin was named for a deacon. (Yes, I now it would work better if the guy was named "Chaplain," but it is what it is.) Anyway, I emailed the town librarian for confirmation about the museum and she replied:
Hello Steve,

The Chaplin Museum in not currently operating. The contents of the museum are in storage. Is there something in particular you were looking for? I may be able to help. Some items are in storage in the library building.

Thanks,
Sandra

Sandra Horning, Library Director
Chaplin Public Library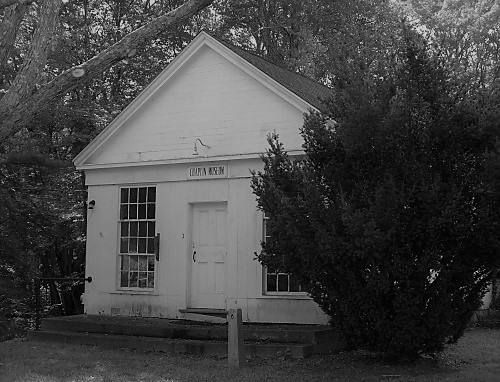 I simply thanked Sandra and said that I was "just interested in small town museums" as if that makes sense. While Sandra did, perhaps, keep a sliver of hope alive that the Chaplin Museum will once again shine a light on the storied history of a Windham County town that few Connecticutians even know exist, I'm not holding my breath.

Pictures and blue sign text from The Size of Connecticut Archives
CTMQ's Museum Visits