Tolland's Town Trails
Tolland has done me a favor and I love them for it. You see, when I first put this page together years ago, there were "competing" Tolland town trail resources. It appears that they've coalesced and now most of what I am calling Tolland's Town Trails all fall under the Tolland Conservation Commission's oversight.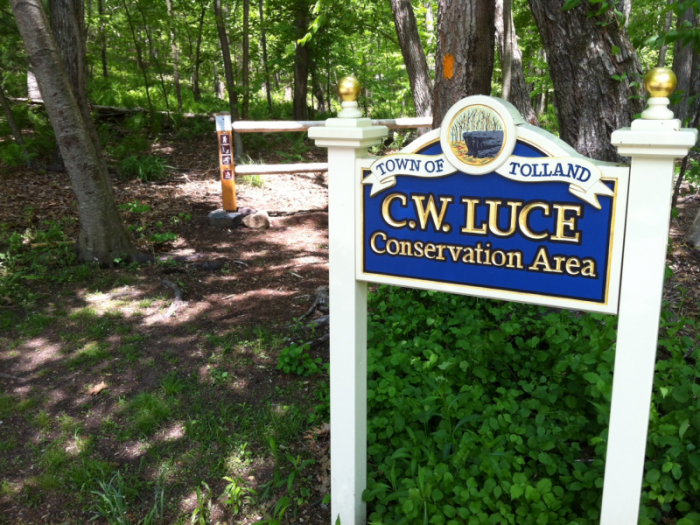 I'll spare you from the mess that this page used to contain and just move forward. That's not to say that Tolland's trails are no longer confusing to catalog – for they are. Thanks to the vexing Willimantic River Alliance and the way they categorize trails down the River from Stafford to Tolland and southward.
There are lots of trails to hike in Tolland, and I for one and happy to oblige.

My Tolland Town Hikes:
Auperin Conservation Area
Baxter Street Conservation Area
Becker Conservation Area
Campbell Peaceful Valley Conservation Area
Crandall Park
Cross Farms Recreation Complex
Crystal Peat Conservation Area
C. W. Luce Conservation Area
King RiversideConservation Area
Knofla Conservation Area
Nedwied Conservation Area
Palmer Kendall Mountain Conservation Area
Parciak Conservation Area
Sage Meadow Conservation Area
Schindler-Schmidt Conservation Area
Shafran Conservation Area
Stoppleworth Conservation Area
Tolland Agricultural Center/Gunther Farm
Weigold Conservation Area
Whispering Brook Farms Trails

CTMQ's Guide to Tolland
Tolland Conservation Commission
Various maps of Tolland
CTMQ's Town Owned Land Trails Page