Snow Hill
Windham County Highpoint (1,210 Feet), Ashford
December 2016
When I decided to add Connecticut's county highpoints to my lists of things to do, my inner voice mumbled, "Snow Hill, huh? I should do that when it's snowing or something." Stupid inner voice.
As I've written before, seeking out and attaining Connecticut's county highpoints is a really, really silly pursuit. However, of course you should scale Litchfield County's highest point – because it's the state's highest point and hiking in the northwest hills is beautiful.
I'd written off the other seven county highpoints though. However, I must say, Snow Hill in the middle of June is surely worth the trip.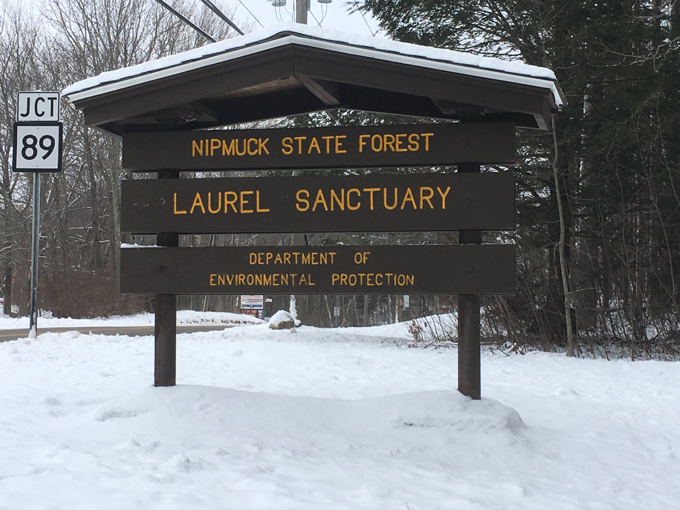 Especially since "the trip" is literally three minutes off of exit 72 on I-84 and the drive up Snow Hill goes right through the Connecticut Mountain Laurel Sanctuary.
What's funny is that I'm sure this little road up Snow Hill is quite popular when the laurel (our state flower, by the way) is in full bloom. There are plenty of pull-outs and picnic tables along the way. But how many of the laurel-gazers know that they are within mere feet of the highest point in Windham County when they reach the little parking area at the top?!
Snow Hill was my third Connecticut County highpoint. Mt. Frissell (Litchfield) was the first and I dragged Hoang along. South Johnson Hill (Hartford) was the second and I dragged Damian along. So it only made sense to drag Calvin along for Snow Hill.
You can see how enthused he was about this.
We drove through the laurel sanctuary. It was snowy. On Snow Hill. Along Snow Hill Road.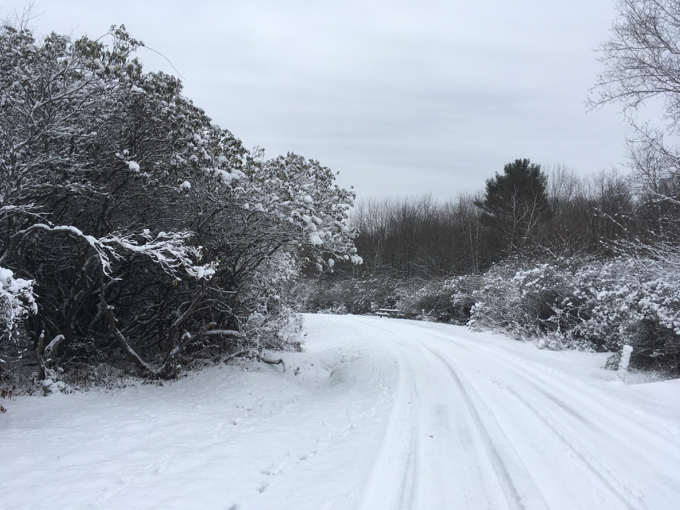 We parked near the top and walked up the access road to the FAA array.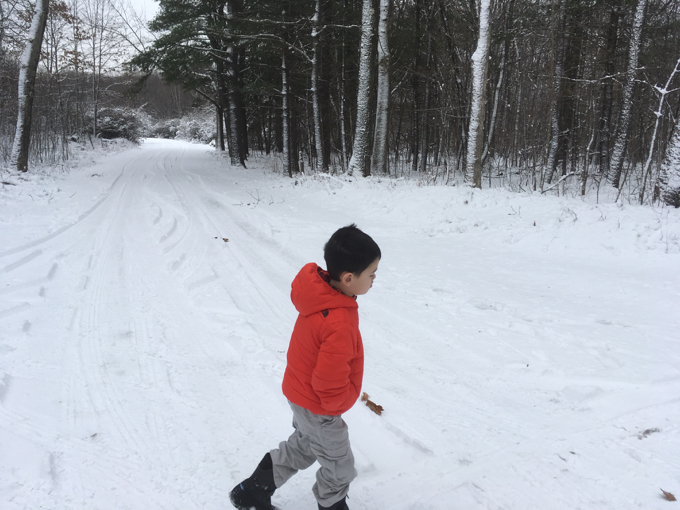 Calvin was not enjoying himself for some reason. I was positively giddy. The true county highpoint is behind the fence, so no one gets to it "officially." But since this is county highpointing, if anyone cares that much about a two foot contour gradiant on a hill in Ashford, you're out of your mind.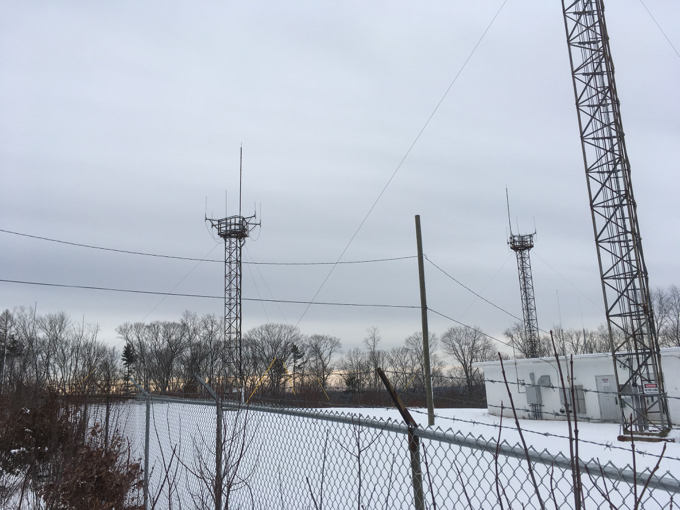 I bushwhacked through the snow and prickers (not a fun combination) quickly along the north fencing. The highest point outside the fence is… you know what. You don't care. If you ever find yourself on Snow Hill Road you're going to be here for the mountain laurel in full bloom in June. (There are no views from Snow Hill's summit if you haven't figured that out yet.)
You may glance over at the FAA array as you drive past it and note, "heh, I saw something on CTMQ about that over there, but I forget what it was" and then go about your day.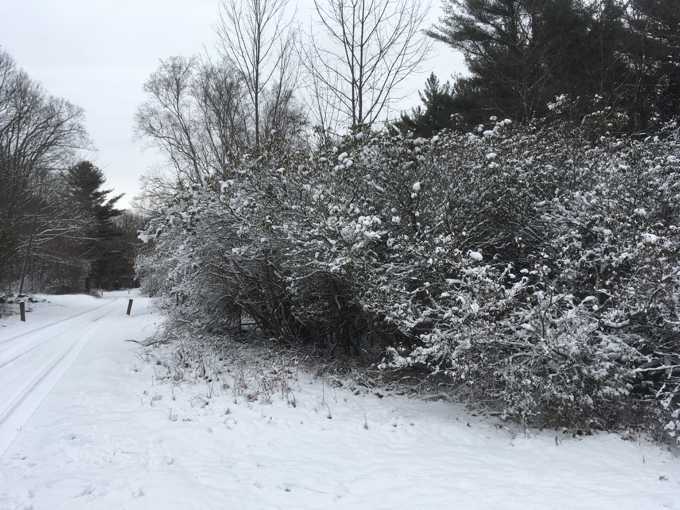 I'm cool with that. Calvin's cool with that.
I just hope you – yes you – can sleep tonight now that you've looked up what it was you forgot about up on Snow Hill: Highest Point in all of Windham County! Sucker.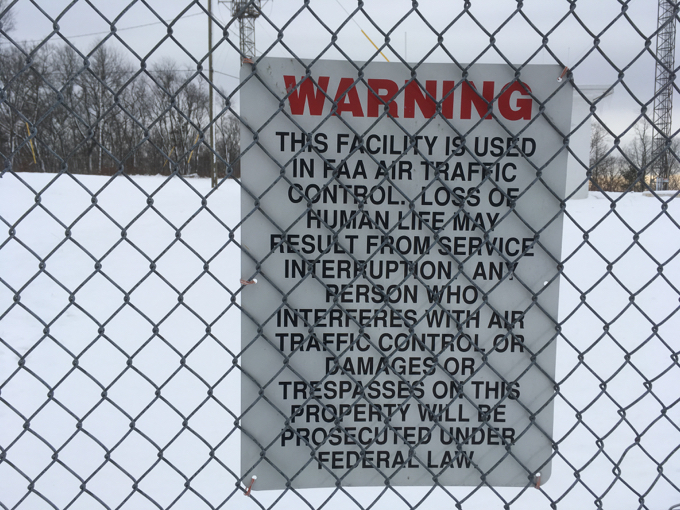 CTMQ's Connecticut Peakbagging
CTMQ's Connecticut County Highpoints
CTMQ's Nipmuck State Forest