North Branford's Town Trails
North Branford is a weird town. I don't mean that the people there are weird. They may be, I don't know. But the town itself… Back in the day Lake Gaillard was created to provide water to the area and as a result, The South Central Connecticut Regional Water Authority owns about a third of the town's land.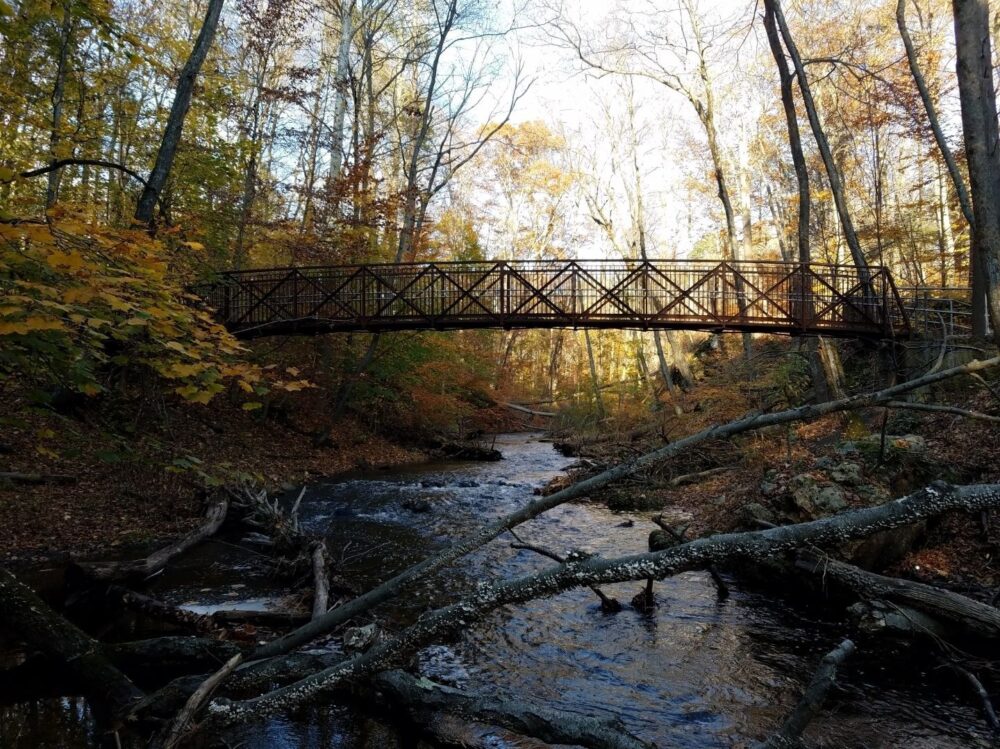 So there's this giant "hole" where people can't live, work, or even explore. Furthermore, the northern half of town is known as Northford and the people there only refer to it as such. Heck, even Google Maps doesn't include Northford within their North Branford boundary for some dumb reason. Oh well.

My North Branford Town Hikes
North Farms Park
Notch Hill Brook
Totoket Valley Elementary School

CTMQ's Guide to North Branford
Various maps of North Branford
CTMQ's Town Owned Land Trails Page