Oh Em Gee
OEC Brewery, Oxford
Many visits over many years
Ah, OEC. Good ol' OEC. OMG OEC. The pride of Oxford, CT.
Ordinem Ecentrici Coctores. "Order of the Eccentric Boilers." Which is utter nonsense and apparently improper Latin, but the claim is that owner, founder, head-brewer, head-blender, recipe creator, and label designer Ben Neidhart did that on purpose as a spoof on the secret societies of yesteryear. I guess I believe that. Hey, this is OEC… where I can be convinced to believe almost anything.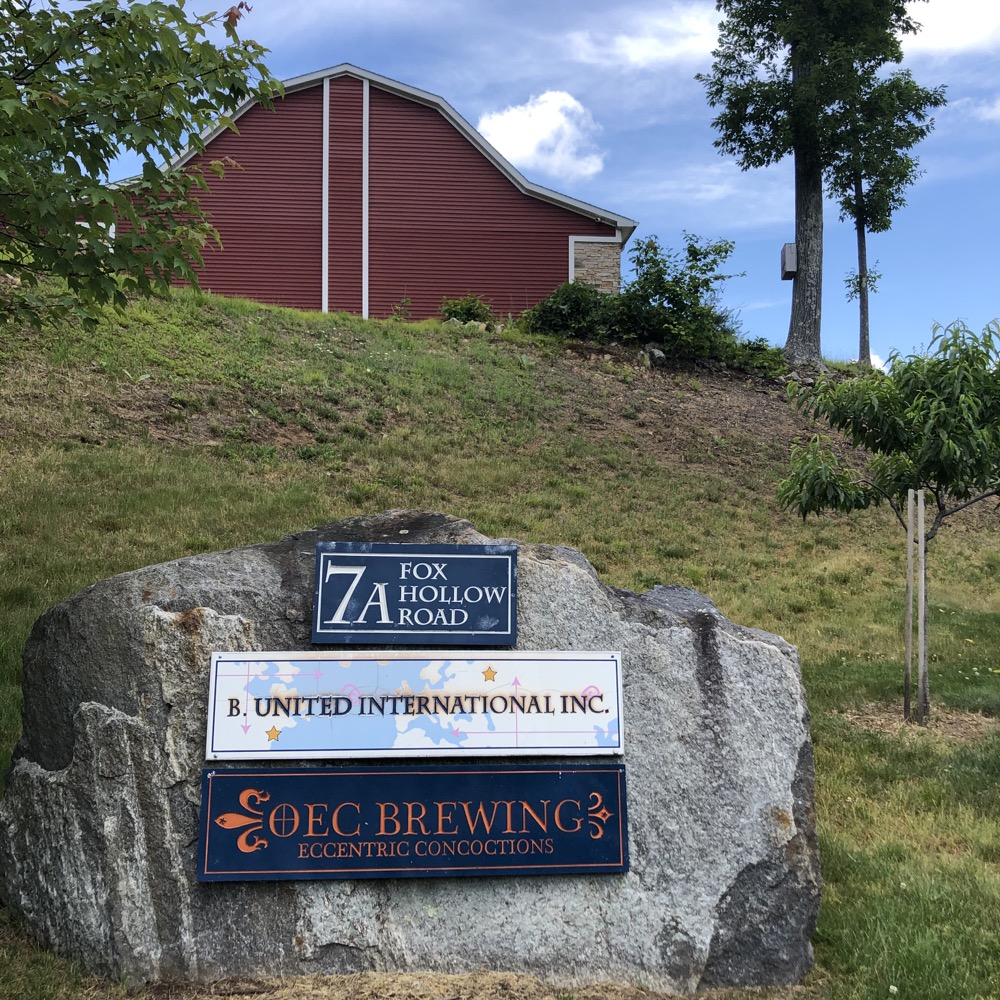 OEC is, by far, the most interesting and vexing Connecticut brewery. Heck, they are one of the most interesting and vexing breweries in the entire country, if not the world. From their grammatically incorrect Latin name, to their impossibly confusing beer-naming convention, to the fact that many of "their" beers aren't really theirs, to the wonderfully absurd complexity and processes to produce the beers themselves.
It must be noted that, like almost all 21st-century American breweries, OEC has undergone some change since opening in the summer of 2014. In the simplest of terms, 2014-2016 were the pure sour years. Real sour bears, made the real way. None of this kettle sour nonsense, but decoction and a coolship and spontaneous fermentation sours. And OEC was not afraid to peel your face off with some of their stuff. Some people claimed these unrelenting sours were "awesome" and it became sort of cred thing among the early OEC adopters. Many of these superfans were lying to themselves of course, but that was how things were back then. OEC was subversive and mysterious and cool. They could do no wrong in their superfans' minds.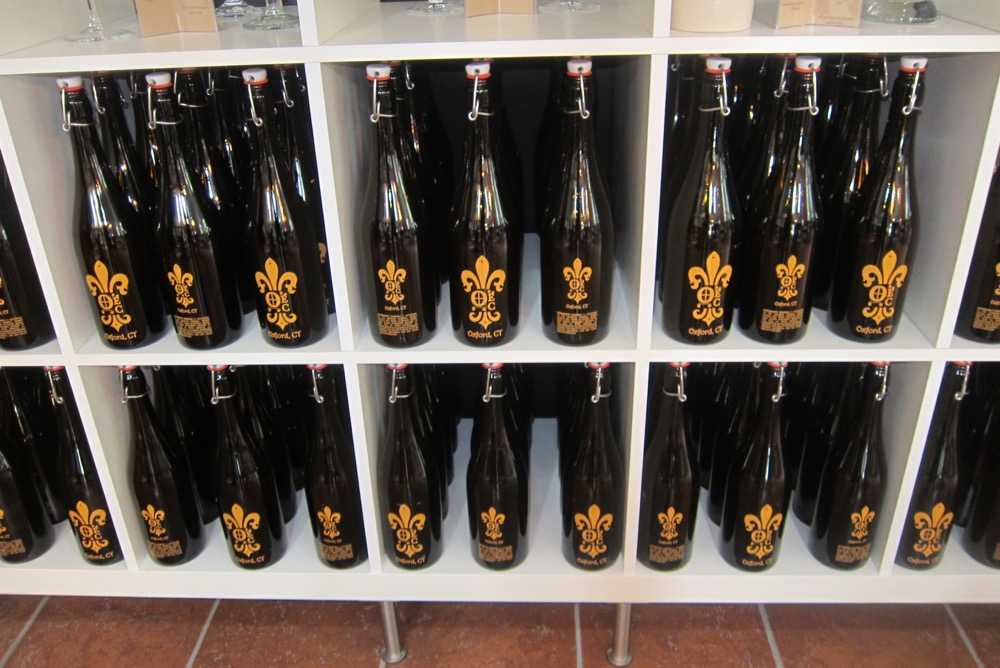 The 2017-2019 years were more experimental, as OEC's greenhouses and vineyard and access to previously unknown European and Japanese base beers ramped up. We got a lot of far our stuff, brewed in kooky vessels and an increased usage of ancient methodologies. These were the years that an OEC beer description took longer to digest than a pint of the actual beer. It was all so absurd and I never quite know how self-aware OEC was regarding their absurdity at the time. Now they claim the whole thing is a bit of a work and we are the marks. I've never totally bought in to that, but it's also half the fun.
At some point, in 2020, OEC made another slight shift to be more… normal? Profitable? Palatable? All three? We could now purchase their beer in the industry standard 16 oz cans and not just weird bottle formats. And, what was this? So-called "clean" IPAs and lagers? With no sour elements or unheard of yeast strain or Ethiopian mud pit fermentation process? And furthermore, OEC cans were being sold in package stores? No joke, I was shocked at this development.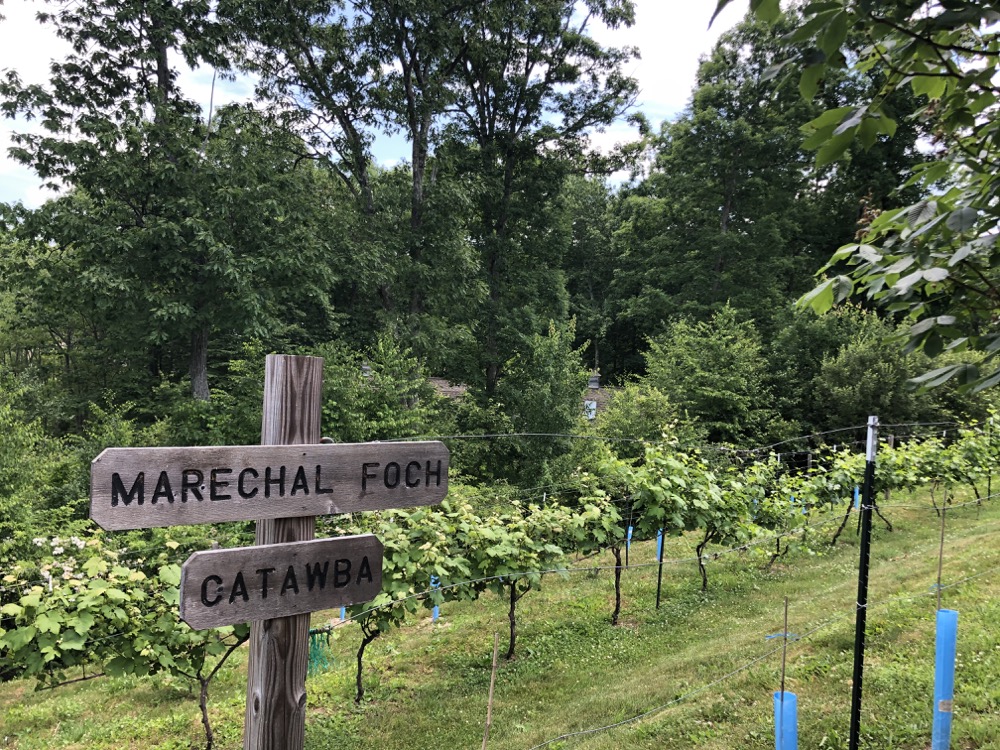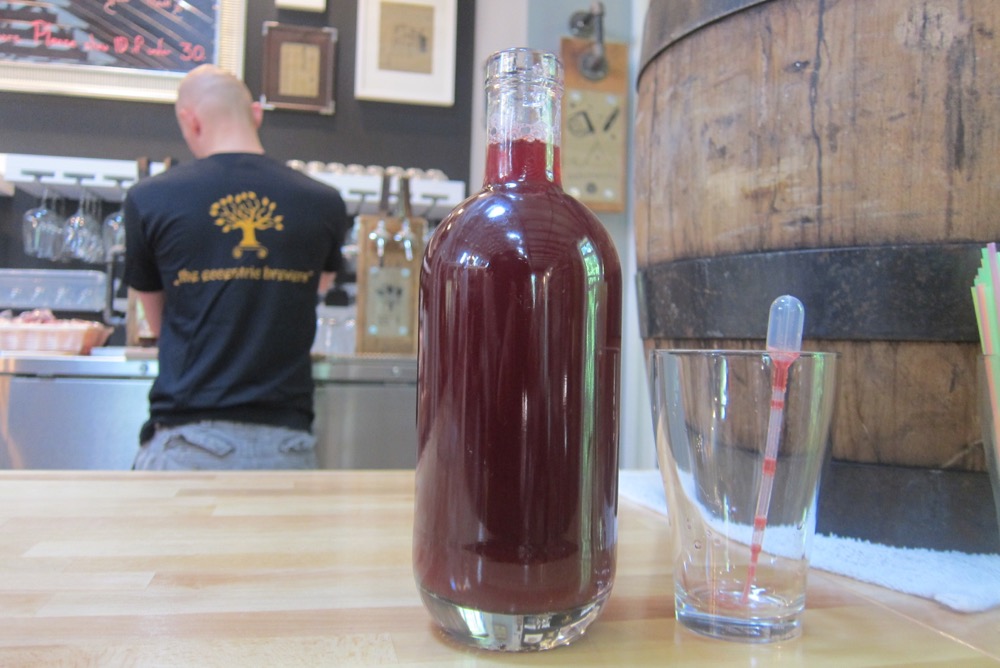 But please don't take this new path forward as a complete break from the past. Not at all. OEC is still creative and kooky and oftentimes downright alien. But their 2014 credo; "all of the ales are living, none are to be filtered or pasteurized. All shall undergo long maturation times while many others will spend time resting on wood" is certainly no longer true.
Just always keep in mind the particularly unique dynamics of OEC… The Neidhart family owns and operates B. United importers and OEC, so OEC has some distinct advantages over the brewery that opened in your neck of the woods last year. There are no "speed to market" concerns, and they've never cared about chasing trends or having a true flagship for everyone to enjoy.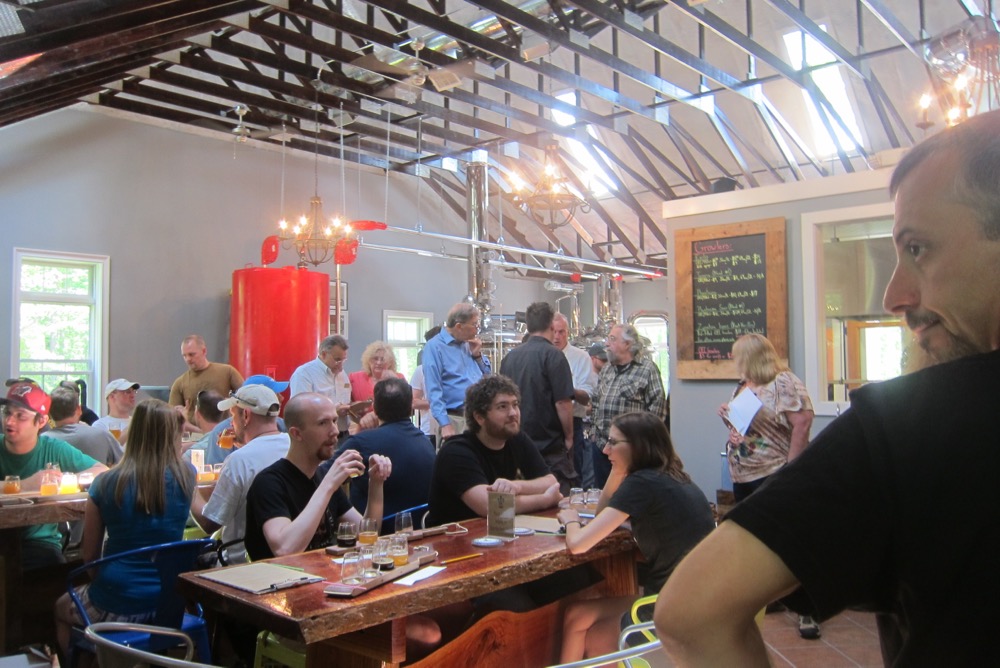 So you may hear someone say, "OEC just doesn't care!" which is true in regards to the previous paragraph. But it's not true in the sense of creating complex quality beers. The younger Neidhart worked at Aecht Schlenkerla in Germany and Domaine Dupont in France. He was able to seek input from De Dolle and other centuries-old breweries. Ben was able to figure everything out and slowly bring his vision to reality. It was years in the making. In other words, OEC is no joke.
Phew. I think that was a pretty good intro to one of the most unique breweries/blenderies around. I hope I didn't scare anyone away – OEC is great and always worth a visit. To take a truly deep dive into the world of OEC would require far too much time and effort for this 2,100+ word page. It might also require some psychotropics and a Kerouacian road trip. (The brewery offers very lengthy tours every few months, so if you're really into this stuff, go for it – they're well done.) My wife Hoang always notes it as her favorite Connecticut brewery and one of her favorites to visit. It is certainly one of our most expensive breweries as well, a fact about which my wife was wholly unaware back when I used to bring home boxes of OEC's stuff.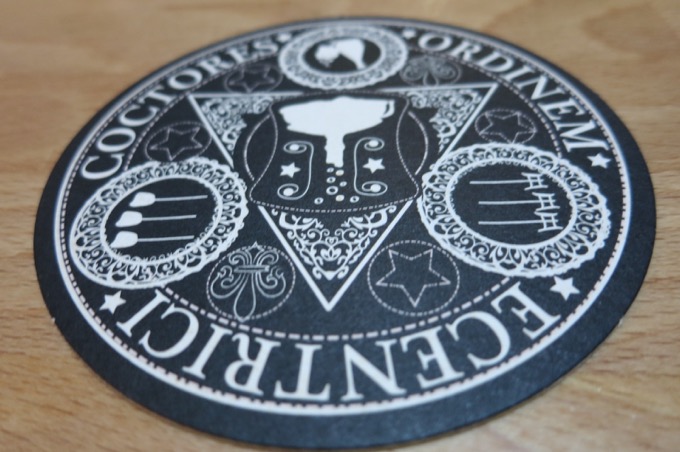 OEC is located at the end of an industrial cul-de-sac in a faux-barn building, surrounded by handsome faux and real barn buildings. The brite tanks are always mirror-shiny and the taproom is comfortable and spacious. The outdoor seating is also nice. The beer is served in fancy long-stemmed glasses and the ridiculous menus are always a trip to read.
OEC has an in-house bakery and they roast and serve their own coffee as well as food now. The early morning bottle shares on special release days are legendary. No one has any clue what they're getting in those special releases, but no one cares. I wrote the following paragraph years ago when I was reviewing beer. I had Tony from OEC once tell me that sorting out the beer names "it's really not that hard." I disagree.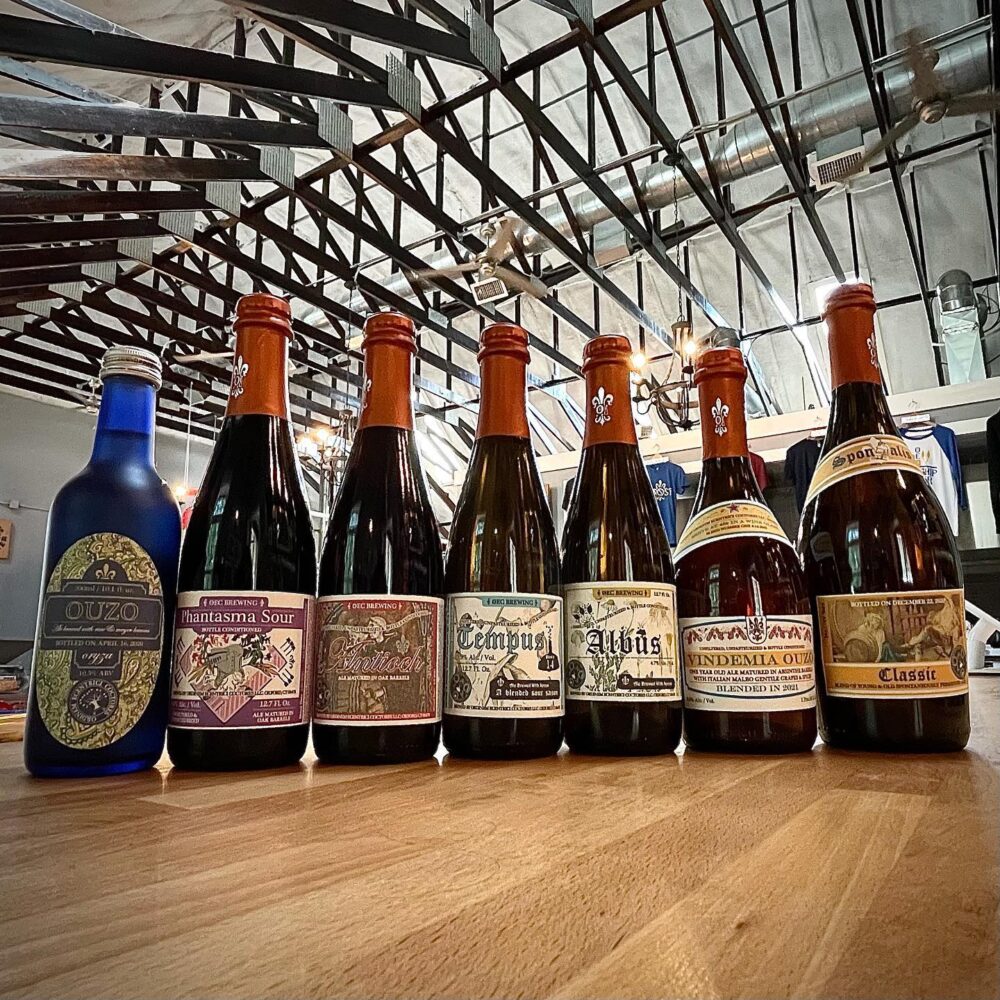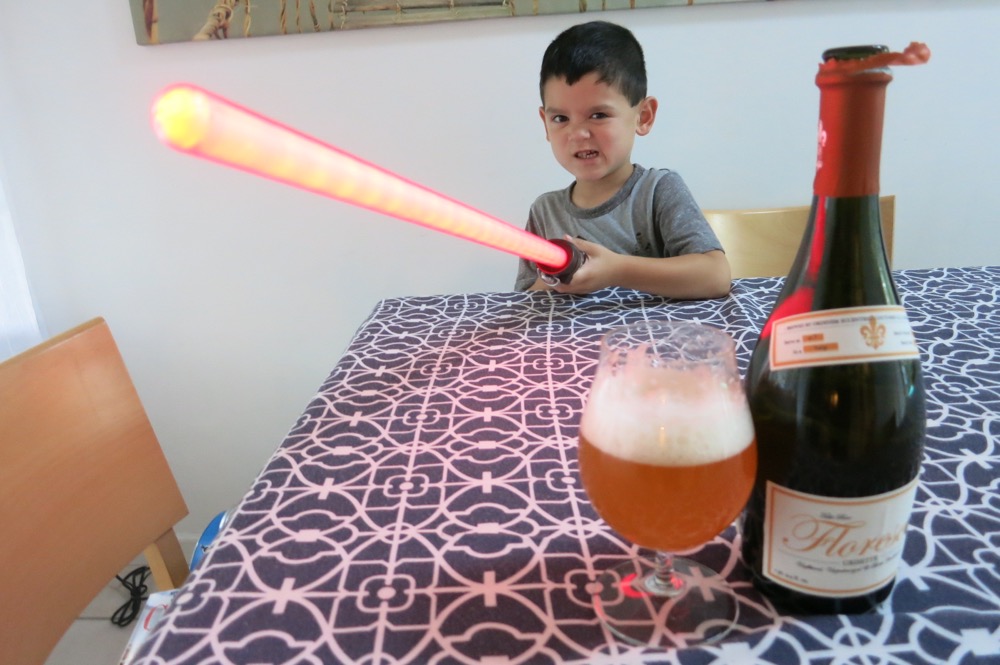 OEC's beer naming convention is asinine and confusing. I've had fanboys try to explain that it all makes perfect sense, but… nah. They've separated out many "classes" of their beers into categories like Artista Zynergia (OEC Brewing international blending project), Clavis (project consisting of "blending our sour/spontaneous beers with house produced, barrel fermented kombucha"), Experimentalis (special series containing estate grown fruit for which people line up at the crack of dawn for a shot at a lot of like 23 bottles sometimes because that makes sense), Frigus (their "eis" beer project), Hydromelita (OEC beer blended with various European meads), Oryza (sake is involved), Spontalis (lambics/spontaneous fermentation beers), Urwaga (Jesus, this is some Kenyan thing where beers are fermented in pits or something), Zymatore (the granddaddy of them all; Their parent company B. United brings in beers/barrels from partners from all over the world and OEC blends them all up in different ways and names them nonsensically and we pay a ton for the bottles and drink them up.)
Within each of those "projects" (and there's more I left out) are dozens of iterations and permutations of beers (and "beers") with names you'd be lucky to pronounce correctly, let alone remember. But again, don't be scared. They sell regular beer now too! And you'll like some of the above! I promise!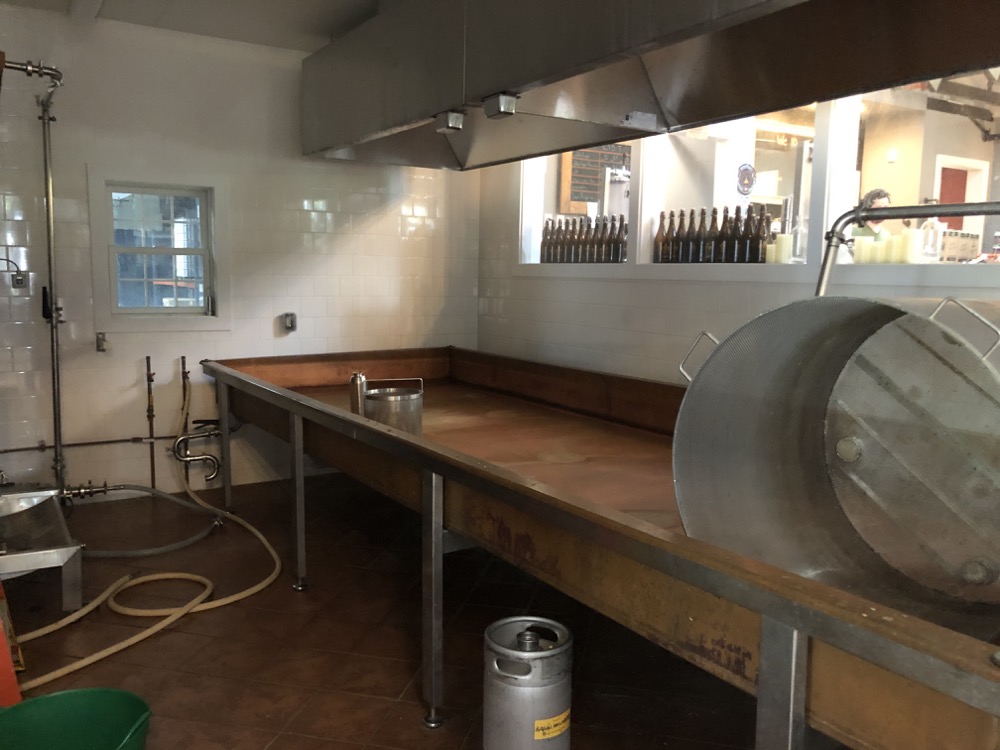 Some of you are probably still curious about the "blendery" thing. Yes, OEC is a blendery. The whole thing began years before opening their doors with the aforementioned Zymatore Project. B. United started approaching select producers from their portfolio and asking them to collaborate in the truest sense of the word. Matthias Neidhart is the fairly eccentric president of B.United. Ben Neidhart, the OEC guy, is his son. Essentially, the international producers imported to the US via B. United, agreed to trust Ben to take their base fermented beer or sake or cider or mead and age it or blend it into a new beer or beer type thing to sell under a collaborative OEC label. B. United imports most of its draft products in large shipping tankers which allows for this whole thing to work relatively smoothly.
Having a daddy company like B. United, run by daddy, has allowed OEC to do things at their slow pace – as well as to screw up and dump countless barrels of experiments gone awry. I hope by now you get the point that OEC is not like any other brewery you know.
In fact, for a few years, I was never quite sure they even actually brewed anything besides a simple base ale. And even today, one can never truly know what's in their OEC glass. Take, for example, this description of one random blend/beer:
Antheros is a blend of Brouwerij Alvinne's (Moen, Belgium) ale aged in oak barrels with quince and with several different OEC ales matured with our own Cayuga & Vidal blanc grapes in wine barrels for at least 12 months.
Hey, this is fun. I enjoyed this Gose-like thing a few years back:
Gosatequin is a blended new age Gose style ale produced in cooperation with Gosebrauerei Bayerischer Bahnhof (Leipzig, Germany). It is spiced with coriander, pink peppercorns and a touch of salt. It is a blend of 40% 1 year old oak aged ale in Pinot Noir/Gin barrels, Tequila barrels and 60% young sour ale lagered in oak barrels.
Okay then. How about a mead/beer blend:
Nepenthes Hydromelita is a blend of our Nepenthes (our sour saison with sage & lavender) matured in wine barrels & Dansk Mjød meads brewed with ginger and hibiscus.
Mead not your speed? What about sake? (which is brewed, not distilled):
Rosé Awashizuku Sake is a special collaboration sake between Kiuchi Brewery (Ibaraki, Japan) and OEC Brewing. The Awashizuku sake is brewed by Kiuchi Brewery but we then infused it with our own Connecticut raspberries.
Sake not the bomb to you? How about cider?
Double Barrel Cuvee de Esgaroth is an oxidized barrel aged barley wine, aged in quince juice & blended with E. Dupont ice cidre. This version was double barrel aged in tawny port barrels.
These types of things are the norm at OEC. The plain ol' Coolship Black Lager is the rarity. And it's weird I randomly selected two with quince above. Again, OEC has its own greenhouses and orchards where they grow things you've never heard of like etrog citrons, flying dragons, calamondins, and chinottos. "As always, we add our own organic compost made up of spent hops, grains, yeast, and water from OEC to use as fertilizer." Of course, of course.
There's an entire herb greenhouse, and on-premises smokehouse, a vinegar barn, and beehives. No shortcuts are taken at OEC. Heck, their breads are baked without using water – only the final runnings of the brewing beer and the naturally occurring yeast from their property. Delicious(?)
Take a breath.
In the interest of time, I'll skip over their Baudelot Chiller (supposedly the only one manufactured in the last century), their collection of gourds that they age stuff in, and the fact that they say every beer hits the coolship here. But I'd be remiss if I didn't mention their Bavarian Blue-Grey and Spanish Rose granite fermenters. Of all the stuff I've mentioned, it was these fermenters that made me laugh out loud at some point.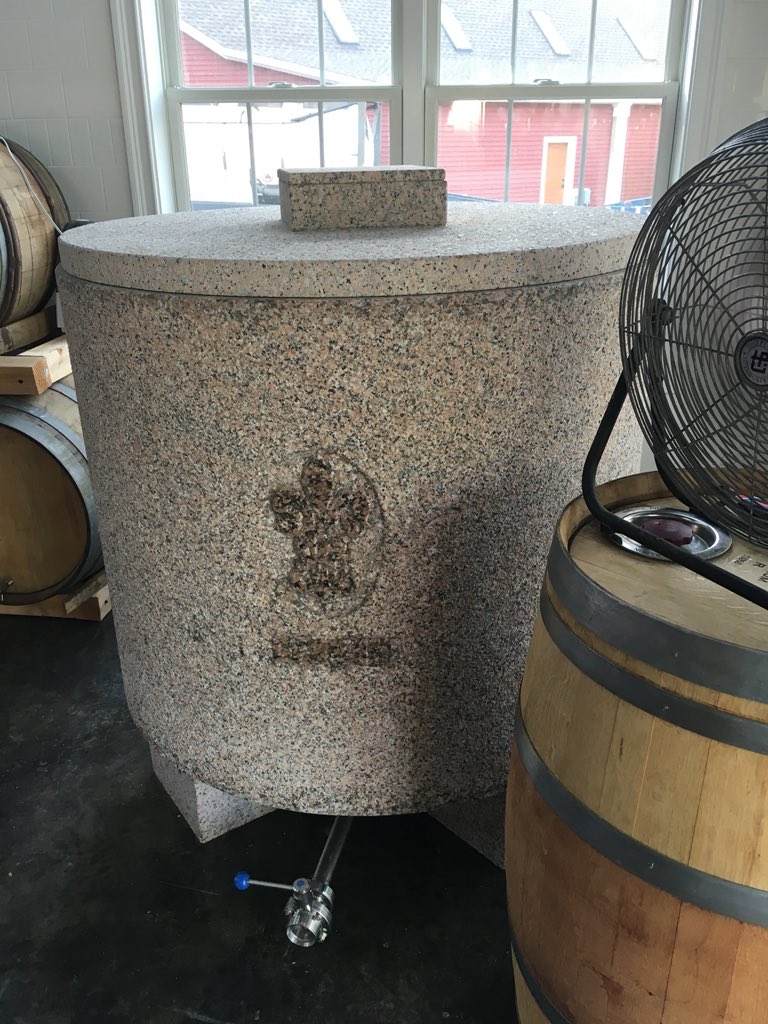 Apparently, The granite imparts a minerality and also some level of flavor. The Spanish rose granite, for example, imparts a deep red berry character, according to Tony at OEC. Whereas the Bavarian blue-grey granite imparts completely different flavor. Guys. It's granite. There are no berry flavors coming from freaking granite. The reveal of these two things was when OEC almost jumped the shark for me.
But somehow, despite all you've read here, they never did. I've come to love their playful pompousness and their knowing (I hope?) wink at convention. They know they're ridiculous, right? I must believe that to accept them. I must believe that when they write things like, "we only produce the most complex sourdough breads," they're chuckling to themselves. Otherwise, I'm not sure I could support such madness as much as I do. (OEC was one of only two breweries I purchased from during peak pandemic 2020.)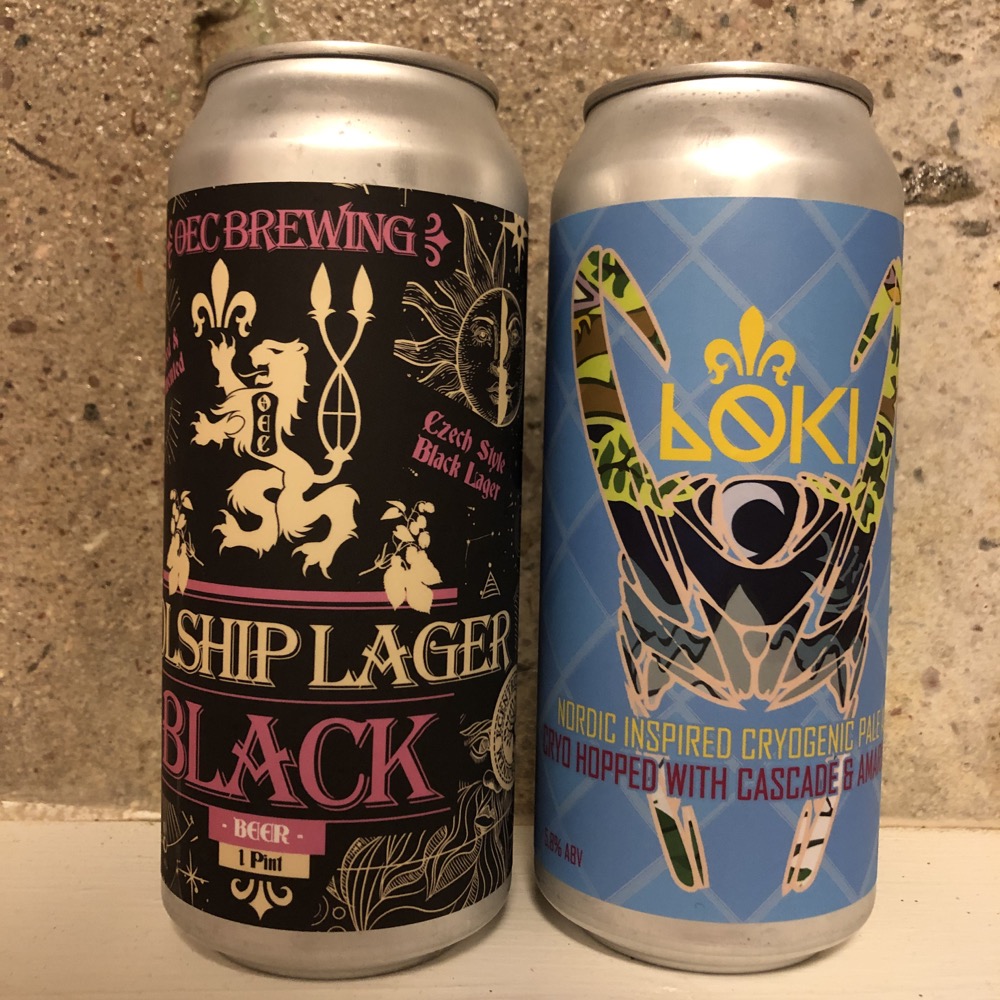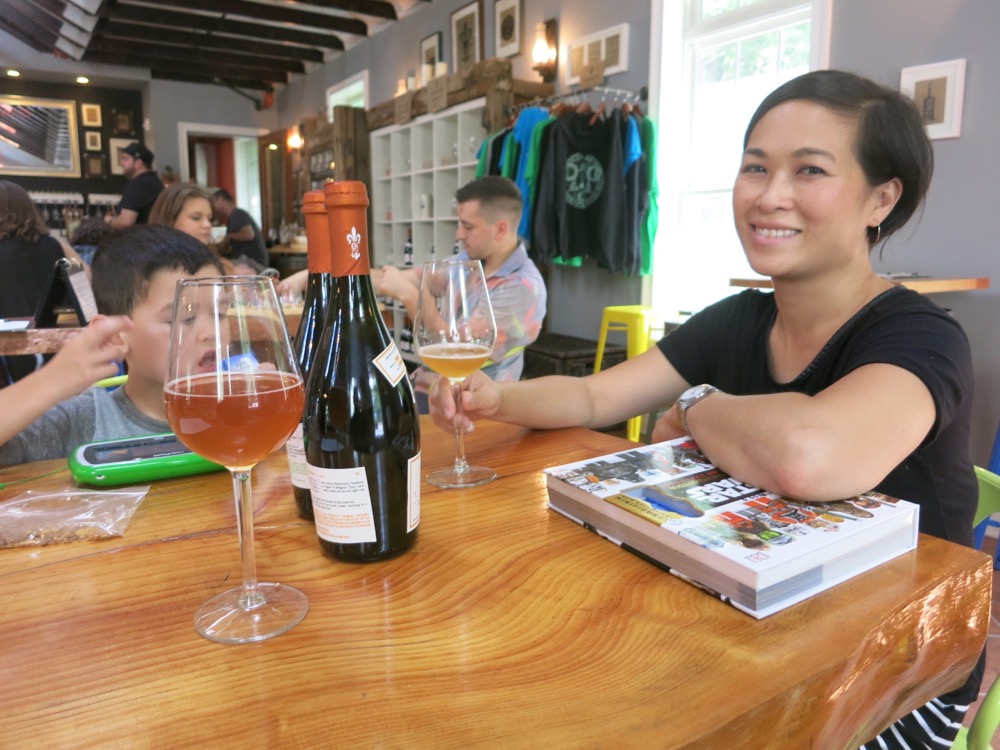 People travel from far away to find the attractive OEC outpost in Oxford. There's an oft-told urban legend that OEC is the only brewery in New England other than Hill Farmstead that people travel from Europe to visit. OEC is not afraid of sour sours or oakey sours or… anything really. They named a beer after a "sport" and chose pétanque. The protein on the "OEC Plate" available for nibbling is sardines. OEC doesn't care… OEC cares too much. OEC is a riddle wrapped in a puzzle, and thank goodness the large majority of what they do is pretty great. There's no telling what Ben and Tony and Matthias and everyone else at OEC will do in the future.
Because they're from the future, man. And the past. Or outer space. Or all of those places.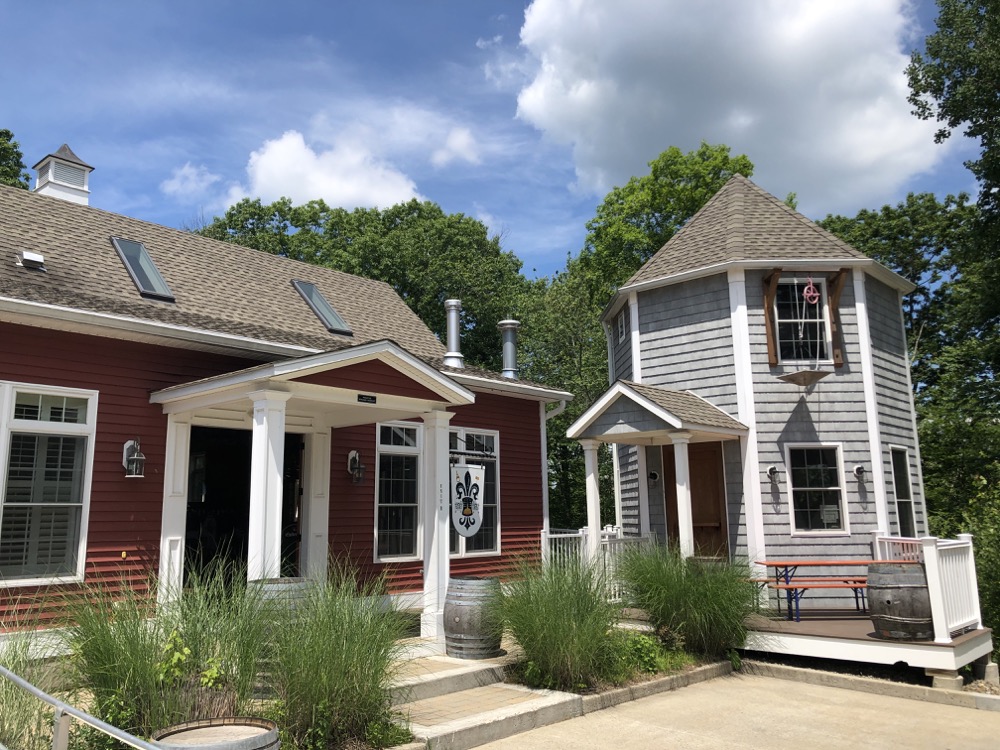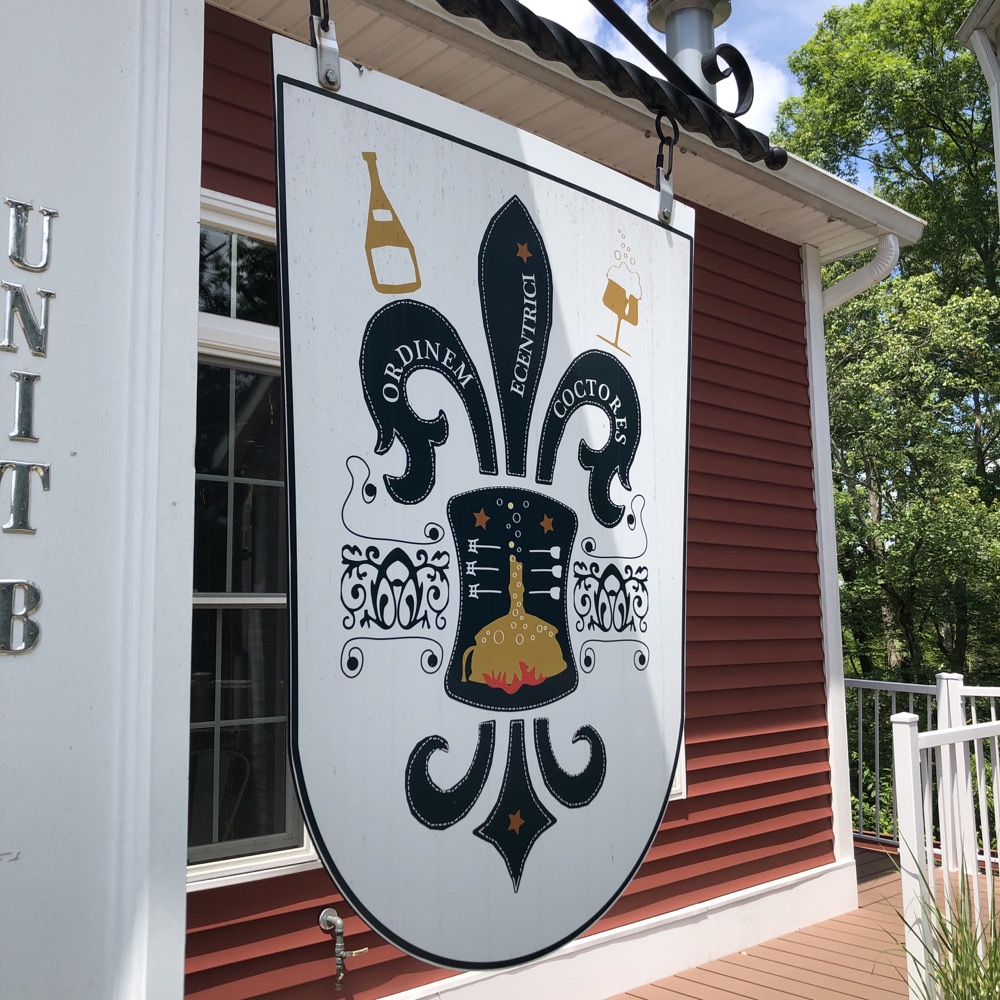 OEC Brewing
CTMQ's Breweries and Brewpubs