Can't We All Just Be Pals?
Woodbridge, (Google Maps location)
May 2018
I have very proud American Jewish friends and very proud Israeli friends. I know at least a few of them have very, very strong opinions on Palestinian statehood and the decades of violence some have used to try to achieve it.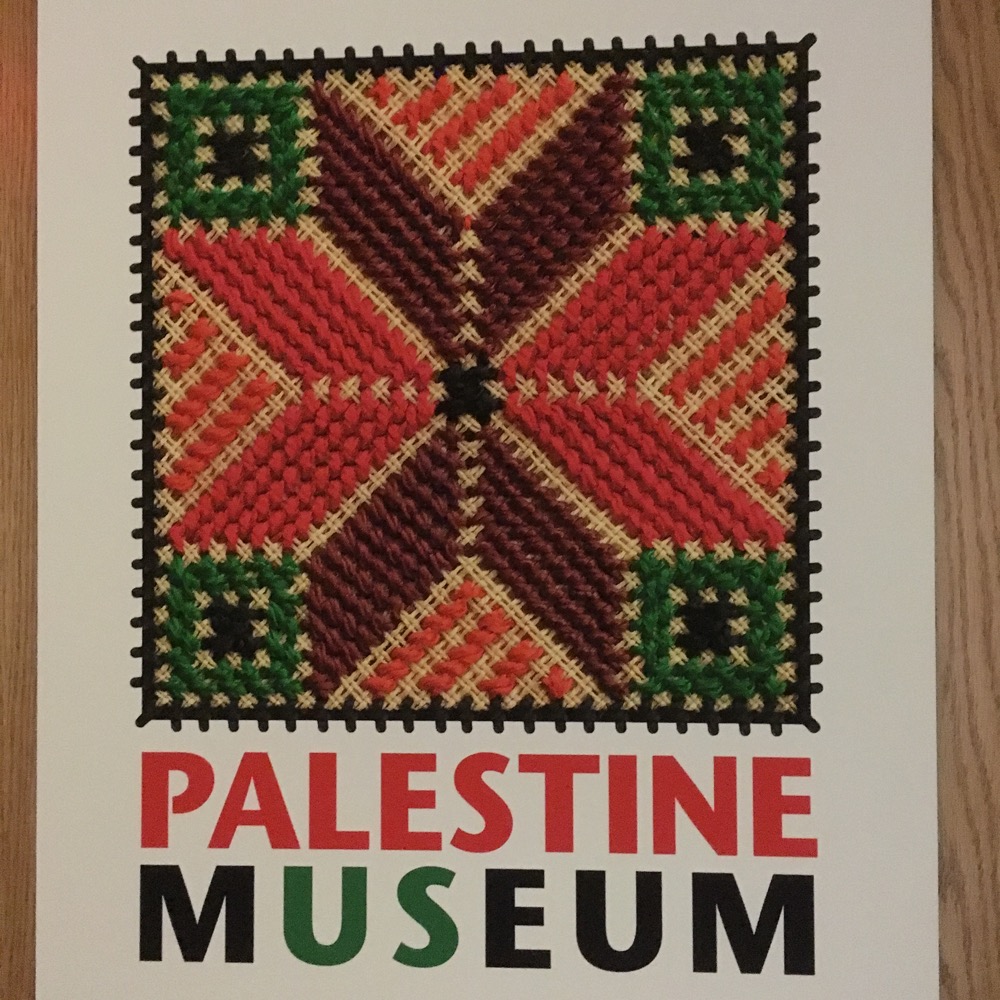 I know enough to not put anything on this page I'll regret later; there are deeply held religious, cultural, and political ideologies at play – none of which I'm personally familiar with at all. I don't have a drop of Jewish, Arab, Muslim, Middle Eastern, Israeli, or anywhere near there blood in me.
We're talking about contested land that has been settled for millennia. Israel is backed by the United States, Palestine is not. Many people believe that Israel's very existence is part of some Zionist conspiracy; others believe it is integral for the Christian End-Times to play out with Jesus' return. Meanwhile, many Palestinians just want to live and work in peace – and others want what they consider their land back.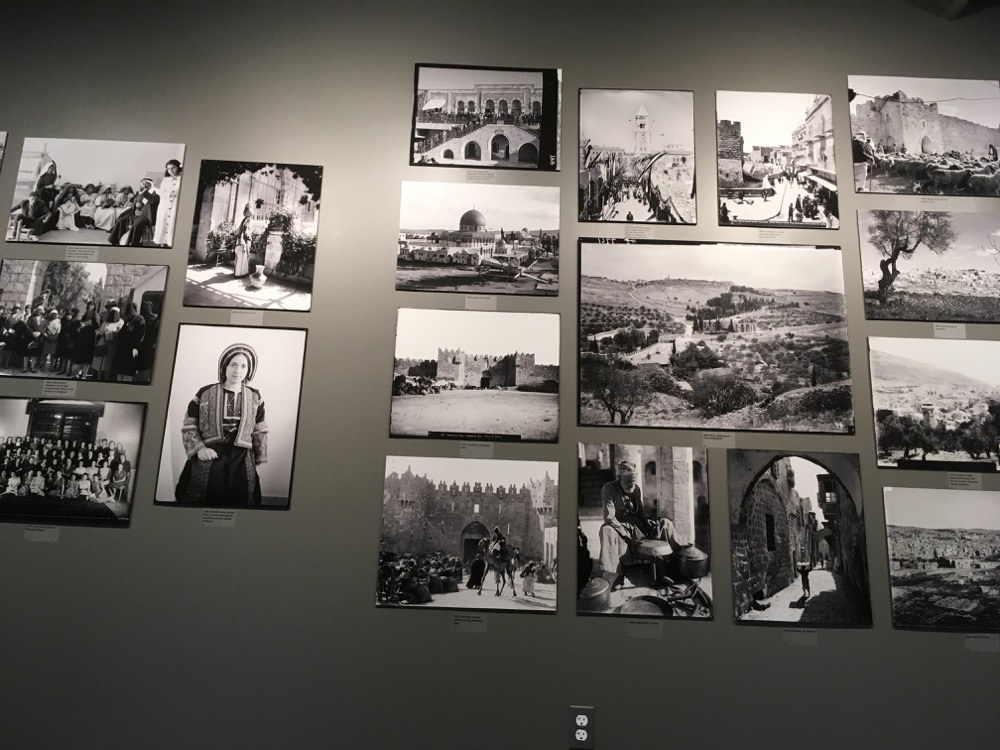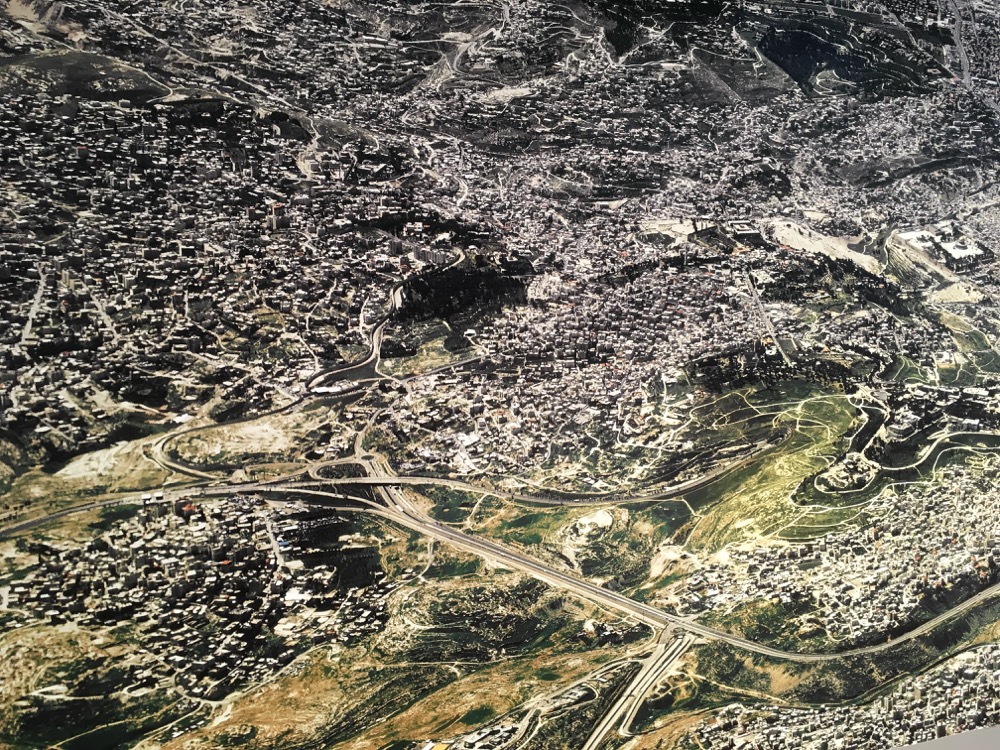 The two-state solution has been all but abandoned. It's not just land that's fought over, it's cultural, religious, and ethnic history. Lots and lots of history. Biblical history. Far be it from me to figure any of it out.
Enter the Palestine Museum in Woodbridge. And keep in mind that to some, simply referring to a people as "Palestinian" results in angry diatribes, because some people refuse to acknowledge that Palestinians are an actual people. For the record, I believe Palestine is a place and that Palestinians are a people and I think they should be acknowledged as such, and also have a strong say in self-governance and a right to property. How that looks, I have no idea.
If you weren't aware that there's a museum dedicated to Palestine in an office park in Woodbridge, you can be forgiven. It is, in a word, surprising.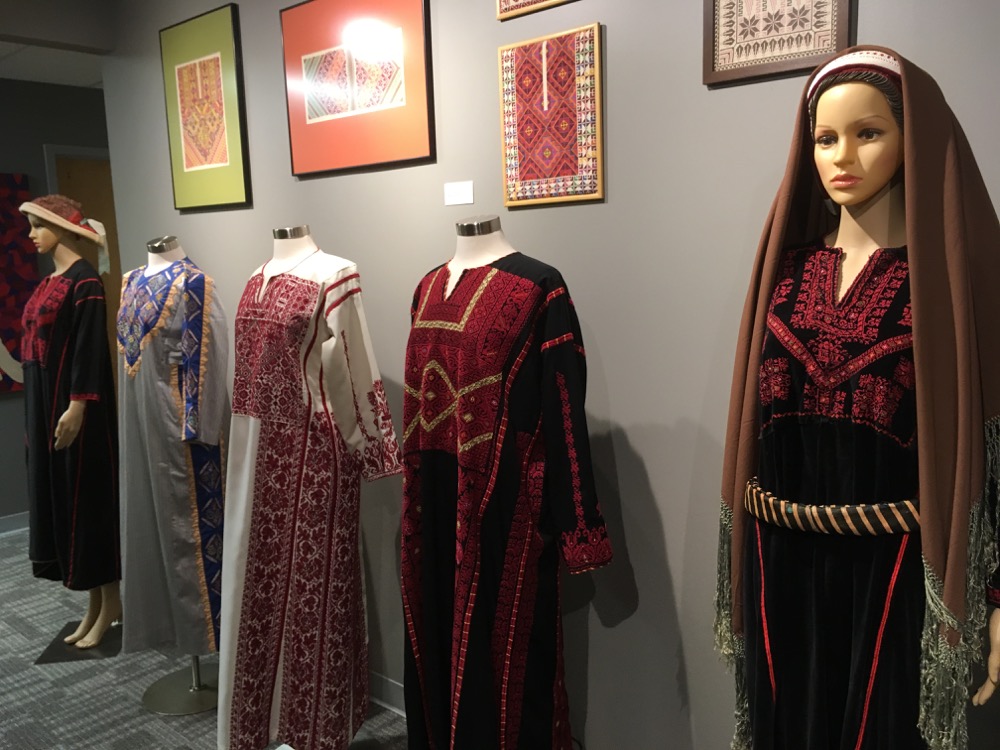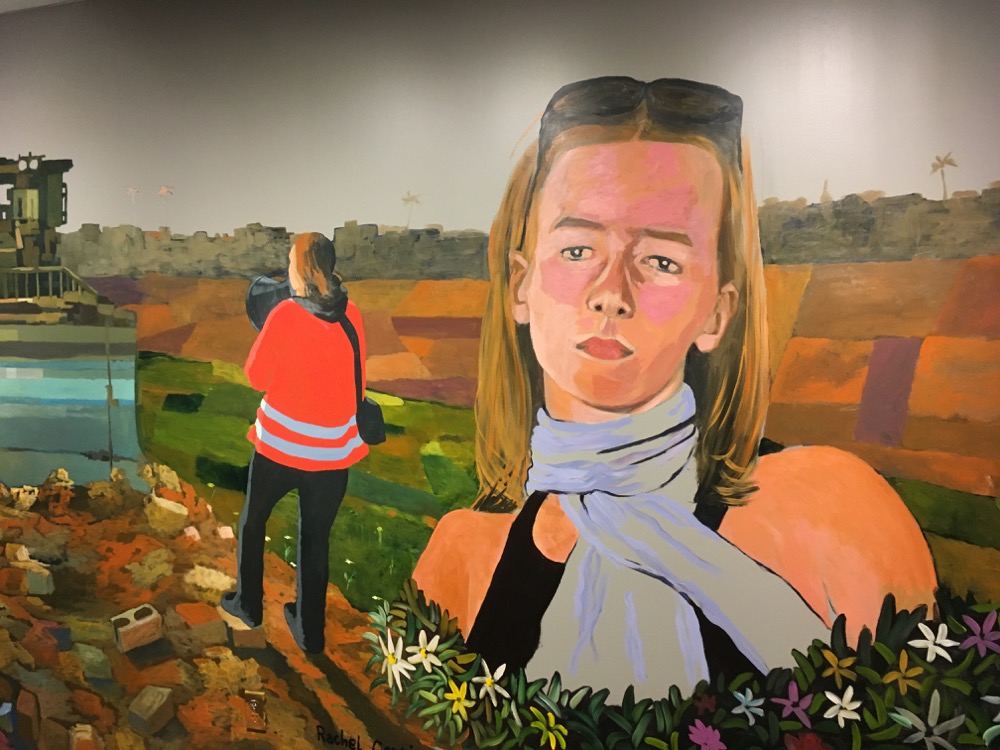 Palestine Museum US was founded by Palestinian-American businessman Faisal Saleh who, after over 40 years of entrepreneurial work, turned his attention to managing the ambitious Palestinian museum. The museum opened its doors in April of 2018. I visited one month later – having no idea what to expect.
It is much larger than I'd expected. It is professionally laid out and presented, and really quite impressive. The museum is dedicated to researching and preserving Palestinian history, as well as presenting art and individual stories from Palestinians in Palestine as well as those living in America and elsewhere.
You may not be surprised to learn that this was the first ever US-based Palestinian museum with permanent exhibition space. Although I was most struck by the art, the museum aims to tell as much of the Palestinian story as possible through historical documents, photography, film, and oral histories.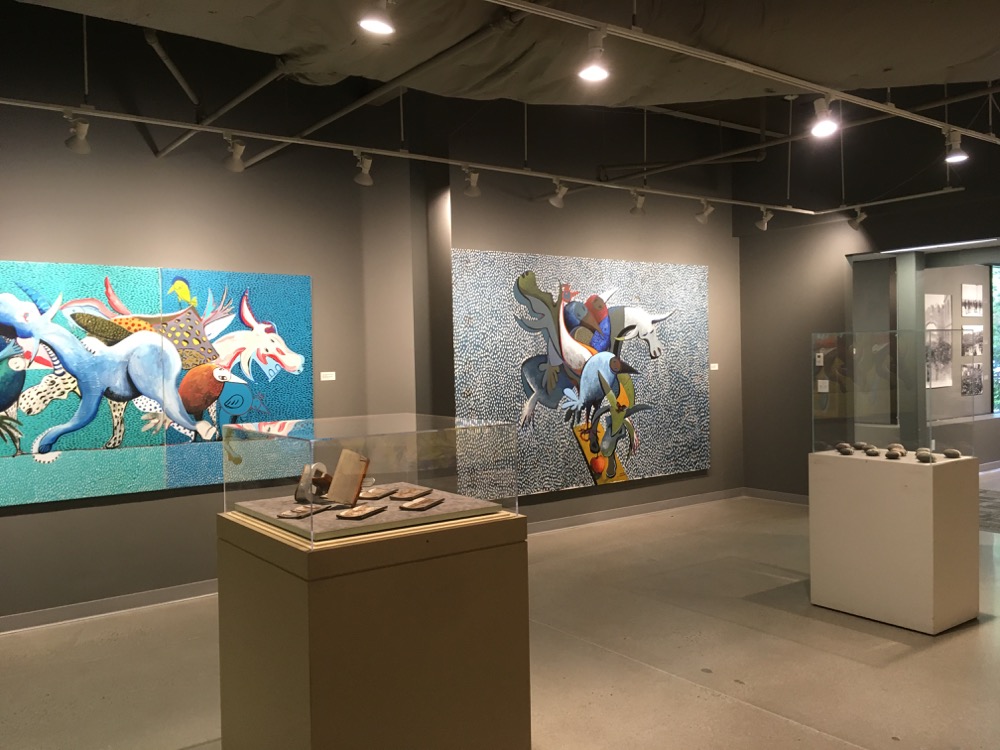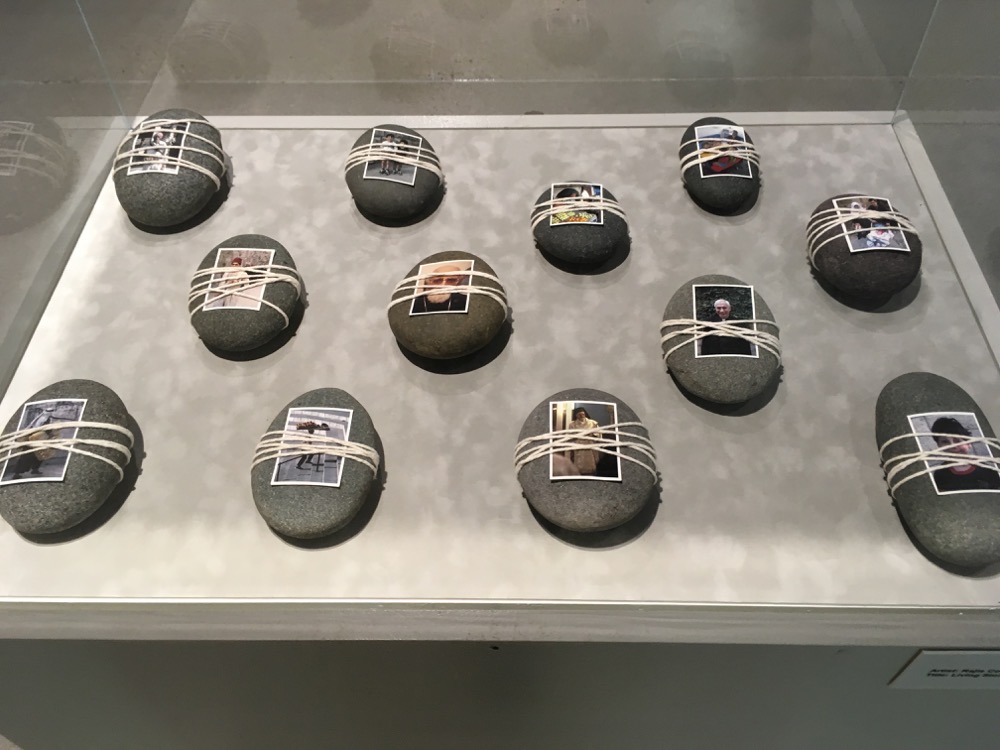 Saleh's mission is bold and grand. In part, the museum aims to preserve and present Palestinian history, showcase the Palestinian experience, pre- and post-Nakbah, in Palestine and in the diaspora – hold on. Let me interrupt. Nakbah? Yeah, Nakbah.
The Nakbah is "the "disaster", "catastrophe", or "cataclysm", known as the Palestinian Catastrophe. It was the destruction of Palestinian society and homeland in 1948, and the permanent displacement of a majority of the Palestinian Arabs. The term is also used to describe the ongoing persecution, displacement, and occupation of the Palestinians, both in the occupied West Bank and the Gaza Strip, as well as in Palestinian refugee camps throughout the region.
The foundational events of the Nakbah took place during and shortly after the 1948 Palestine war, including 78% of what was Palestine being declared as Israel, the exodus of 700,000 Palestinians, the related depopulation and destruction of over 500 Palestinian villages and subsequent geographical erasure, the denial of the Palestinian right of return, the creation of permanent Palestinian refugees and the "shattering of Palestinian society."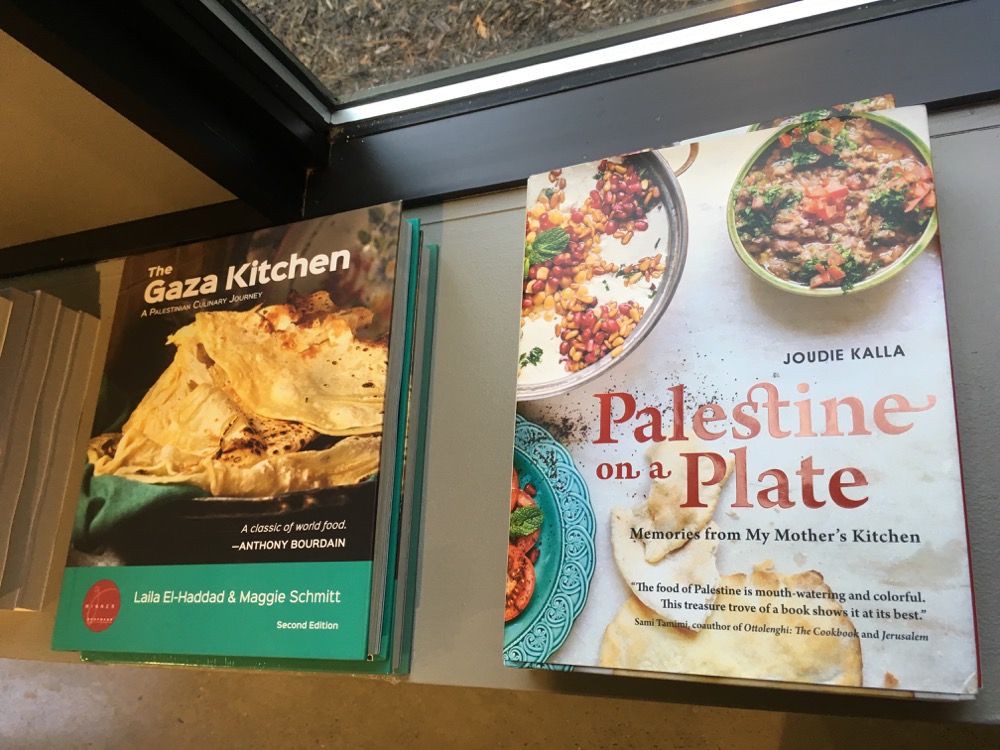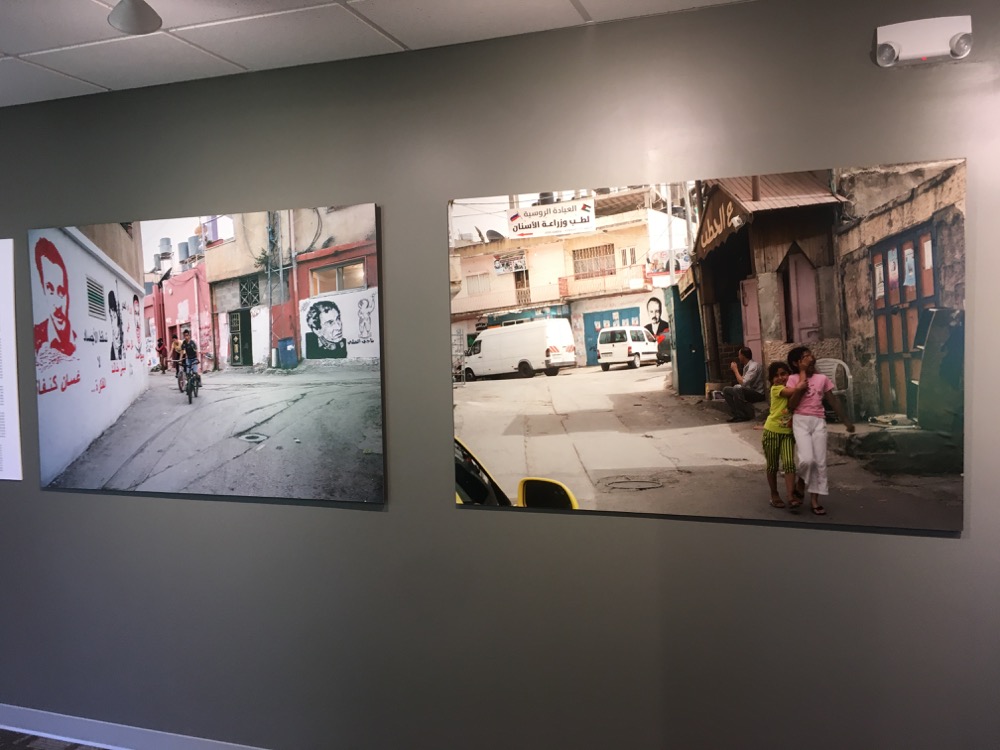 Clearly that was from Wikipedia in what must be one of the most edited pages on that site. Zionists, don't argue with me… argue with Wikipedia. (And I believe the above is inarguable, unless part of your argument is that there's no such thing as "Palestinians" at which point I would ignore anything else you'd have to say on the matter.)
Where was I… oh yeah, the museum's mission. It aims to celebrate Palestinian cultural and artistic achievements and to tell the Palestinian story to US and global audience through works of art, film, literature, and mixed media. Quite a lofty aim for a museum in Woodbridge. It's close enough to Yale, I suppose, but not really in the New York City metro area to really get that kind of traction.
But hey, it's now on CTMQ dot org, so there's hope.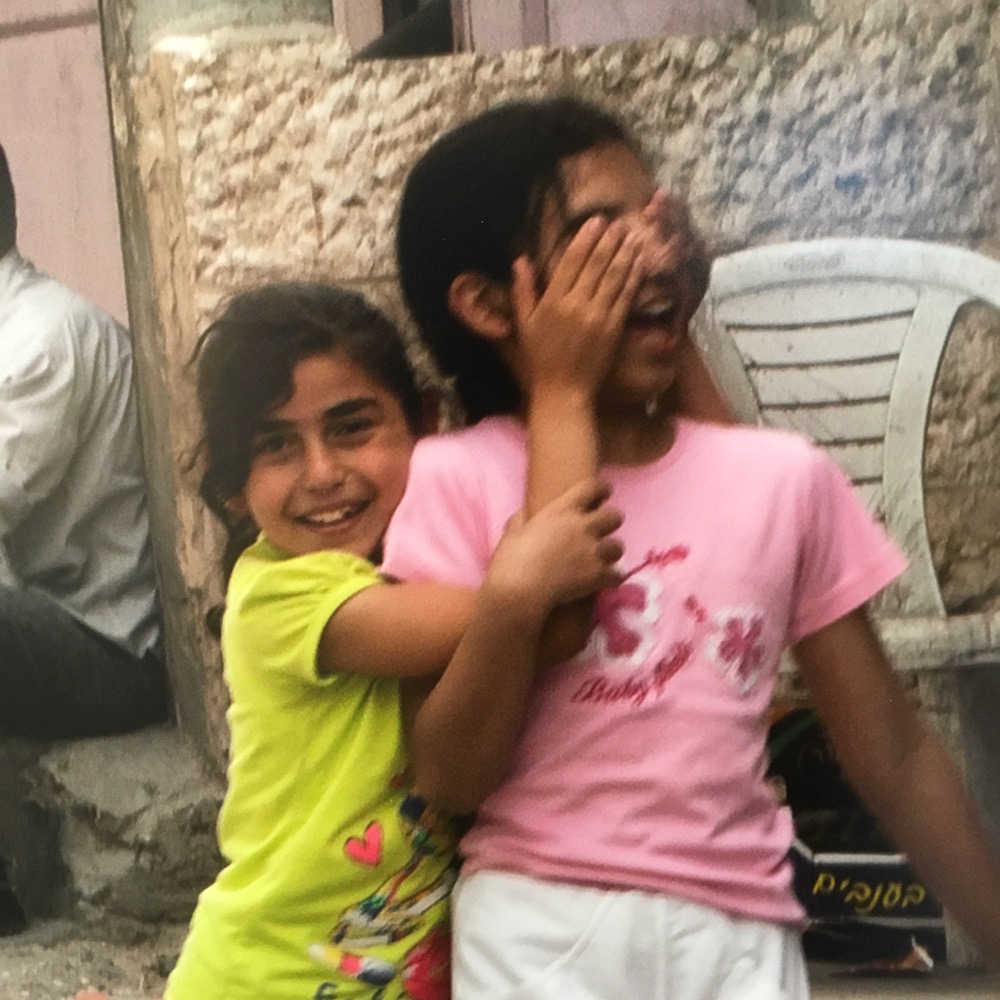 And I wouldn't count out Mr. Saleh. He was born Saleh was born in Ramallah, to a refugee family from the pre-1948 Palestinian village of Salameh (Jaffa). Arriving in United States in 1969 at age 17, he earned a BA in Economics at Oberlin College and an MBA from UConn, and he has founded several companies. And he says that ultimately, he envisions a larger home for the museum in either New York or Washington, DC.
He's taken a good first step. I mean, he's got art here from world-renowned Palestinian-American abstract painter, Samia Halaby. Yeah, I don't know her either, but I learned that's a pretty big deal for a start-up museum. He also founded BeneSoft in the 1980's which became Aliquant which he sold to Towers Watson. This is a professional world I'm familiar with and… I can now understand how Mr. Saleh can found a museum on his own. Heck, the office building the museum is in is his. Or at least his later company, Hager Strategic, is there. Impressive.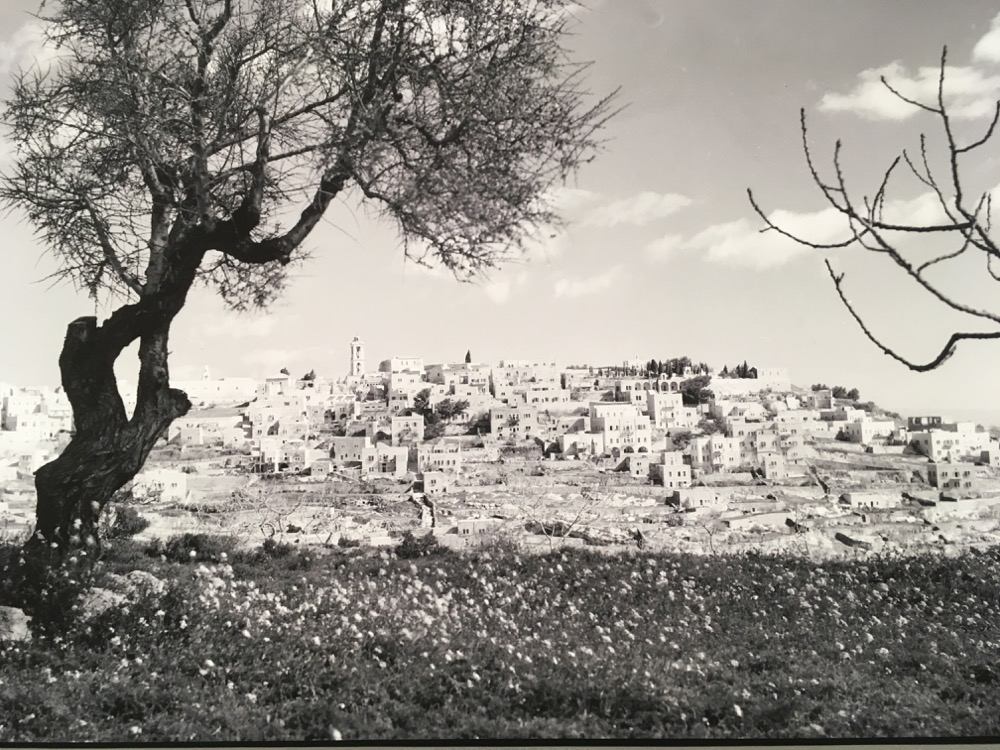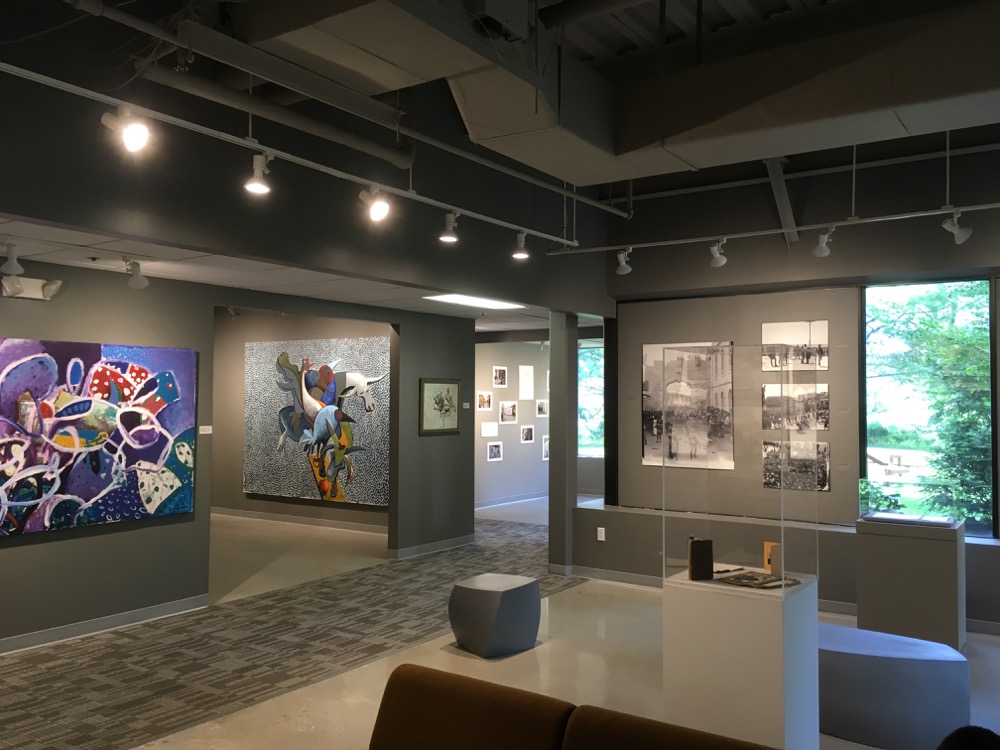 When I visited, there were artworks on display from about 20 artists, mostly from the West Bank and Gaza. Much of it was powerful and moving. All of it good.
Some of the art was intentionally provocative, as art often is. Here, of course, there's the added layer of, well, of the Israeli-Palestinian eternal conflict. Here's an excellent example:
I mean. Yeah.
But the most emotionally affecting exhibit for me was a collection of art by little kids. I don't know who they were, but assume the drawings were by kids in school in the affected areas in the West Bank and Gaza Strip. I can't shake the thought that some of the most ardent Zionists would tell me that these are fake and only created to gain support for a Palestinian state. And you know what? Let's pretend they were fake. So what? The point of them stands. Starkly.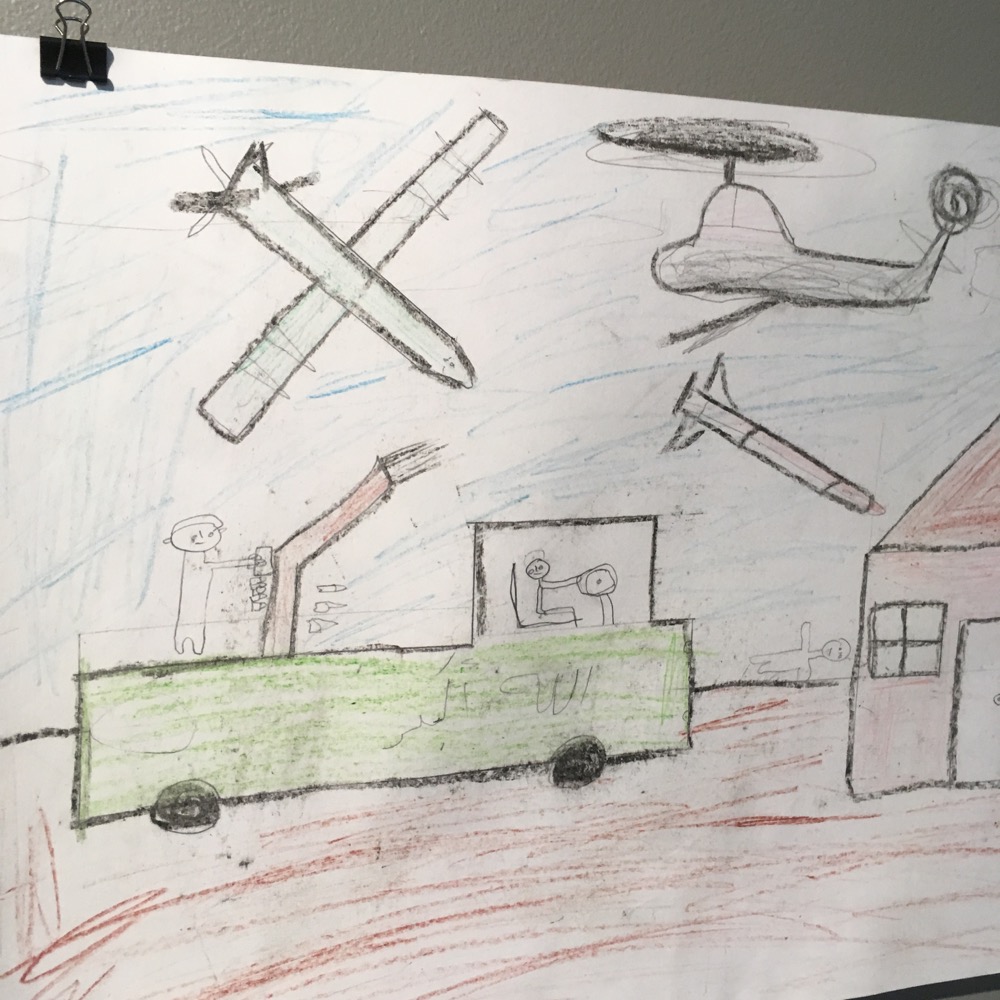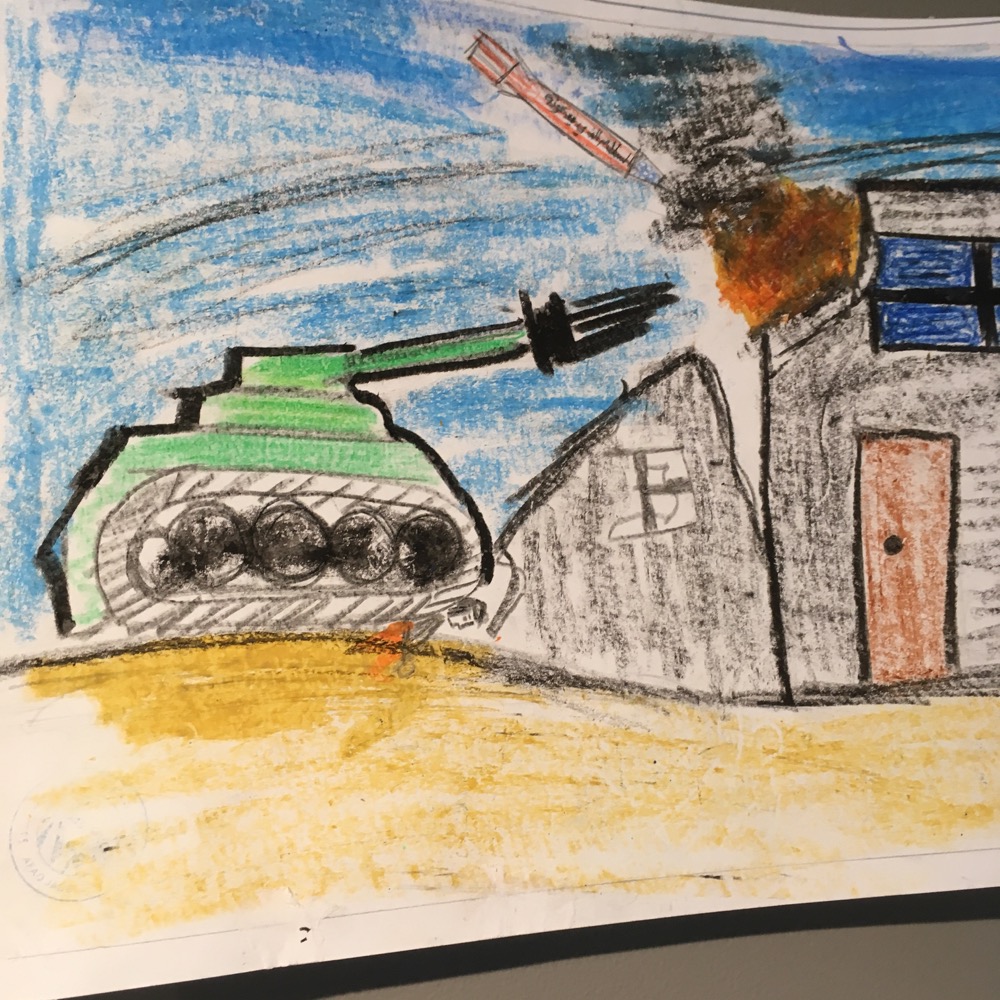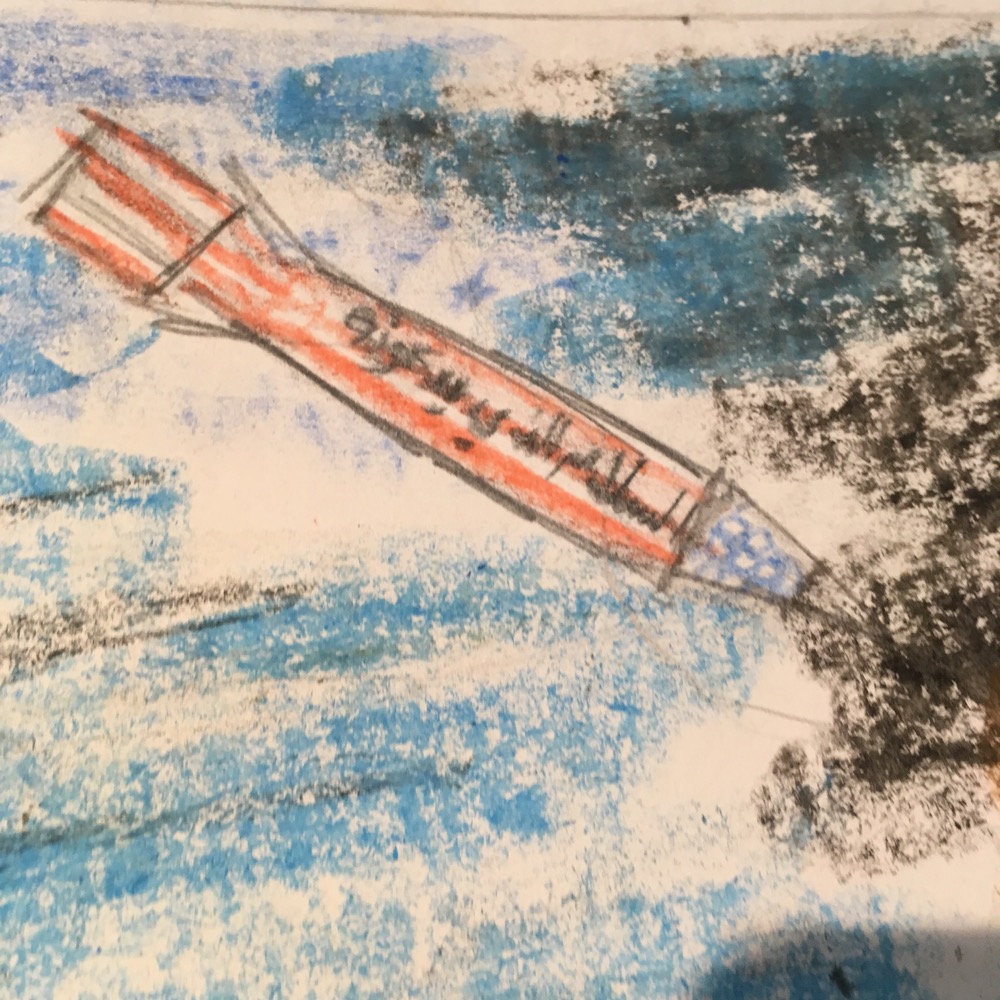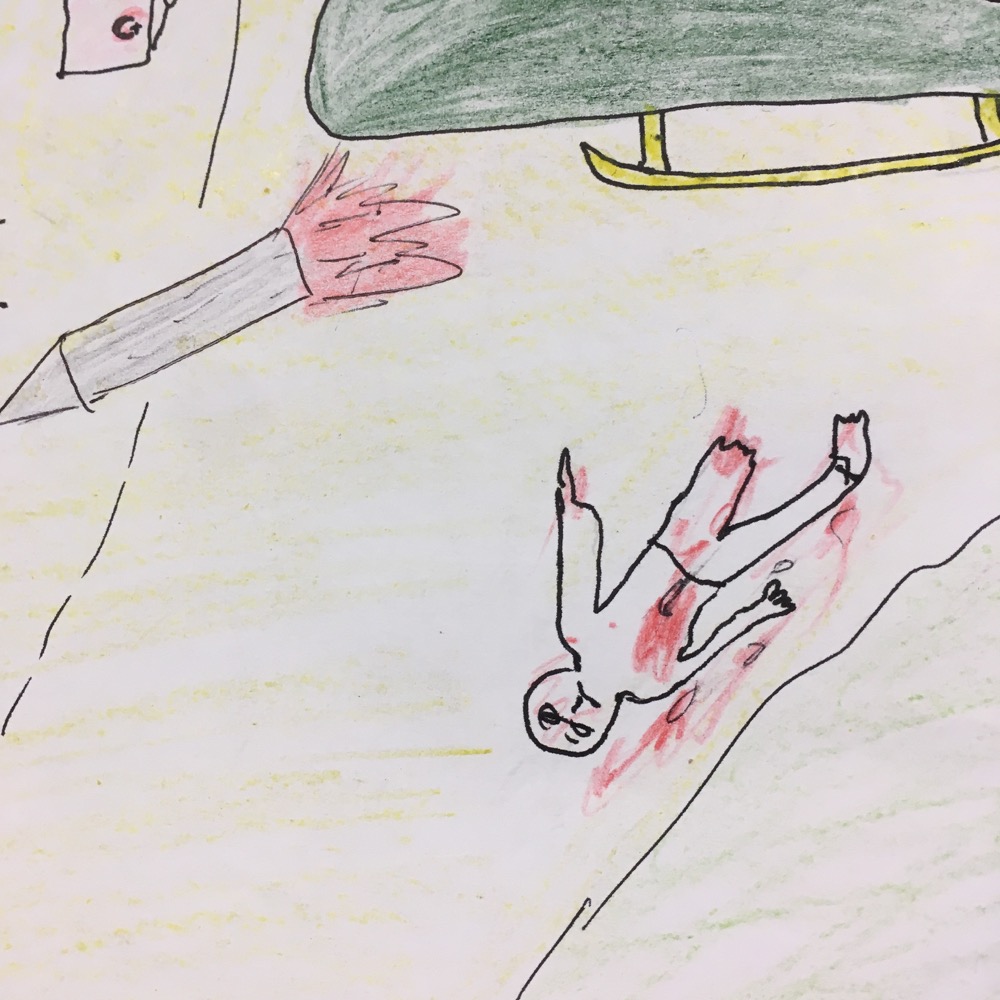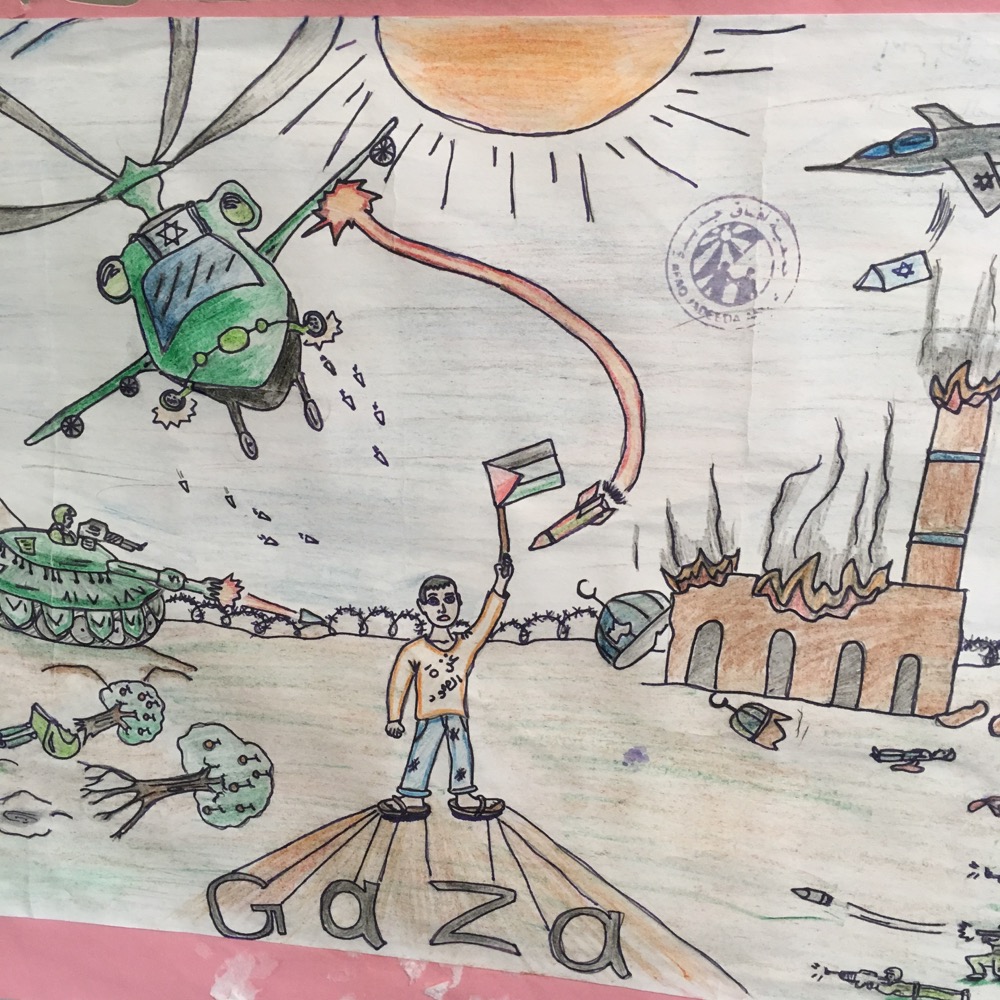 You get the point. Now, how you process that point is entirely up to you… and your religious stance and probably what media you consume. Be that as it may, it affected me. I'm not about to take up the Palestinian cause or defend terrorism or fall prey to some of their propaganda, but it is demonstrable that — you know what? I don't know what I'm doing. I'm not equipped to make any coherent arguments here. I just don't like people getting blown up.
Palestinians have been searching for their own identity far beyond what is often in the news. They lost their land and much of their culture. Some of the exhibited artists have said that this museum has given them a tiny piece of what's been missing from their lives back.
Mr. Saleh has said that the museum's agenda is neither political or religious, but many of the artists on display weren't shy about commenting on the ongoing conflicts between Palestinians and the State of Israel. The impacts of war on women and children are a fairly constant theme here – beyond the children's art above.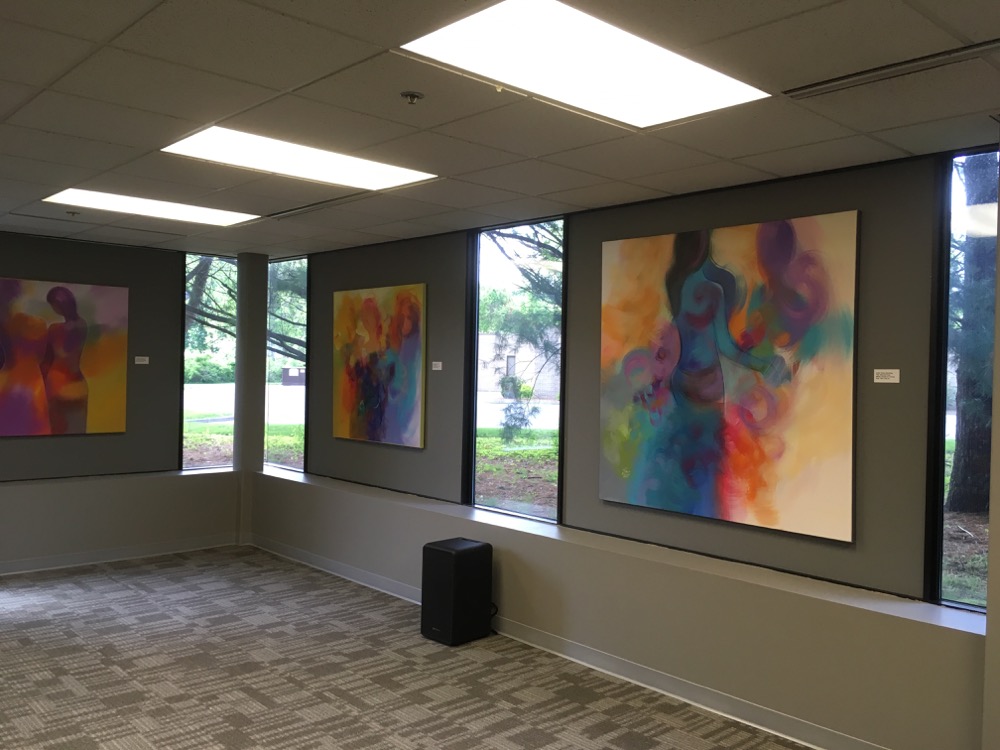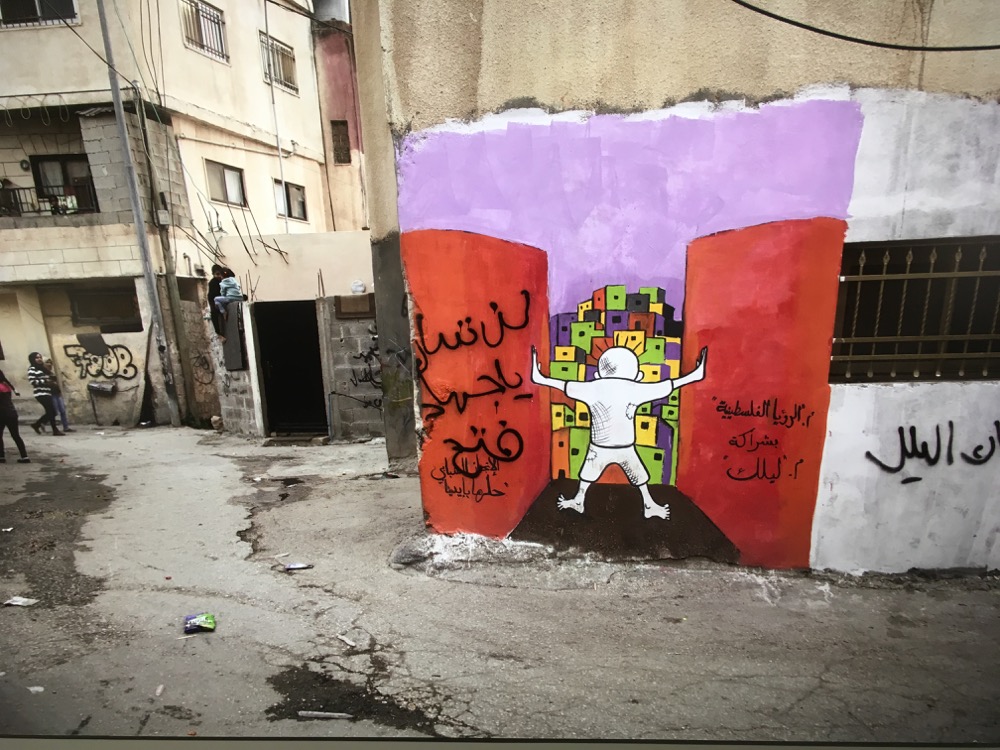 And honestly, even the pieces that are apolitical and just… pretty, still make the viewer think about the mind of the artist who created it. How do you paint a cute kitten with the fear of upheaval on an all too constant basis. It's an interesting thing that this museum does to outsiders like me.
Palestinians are proud of their heritage and ethnicity, just as anyone with a clearly definable heritage and ethnicity is. Efforts to "resettle" and erase some of that have been ongoing for decades. And whatever your feelings on all of that, Palestine Museum US is still a worthwhile visit. If only for the talent on display. Props to Mr. Saleh for creating this place and to Woodbridge (and the local Jewish community, by the way) for welcoming him and his vision.

Palestine Museum US
CTMQ's Museum Visits