Portland's Town Trails
I don't know how many Portlands there are in America, but everyone is familiar with the big two in Maine and Oregon; two states known for fantastic hiking and backwoods experiences. Our own little Portland also has a lot of hiking and backwoods to experience. A huge swath of the town is Meshomasic State Forest land which isn't your run-of-the-mill state forest. Oh, no. the Mesh is a weird place… containing several old Nike Missile program remnants and, yes, rattlesnakes.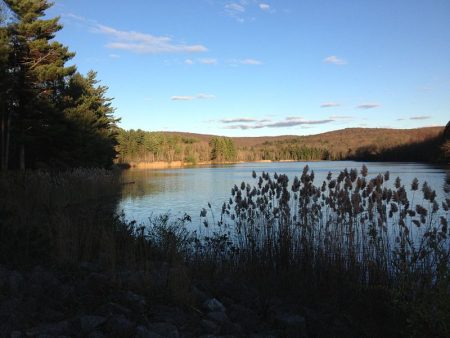 Those are the cool things. The not so cool things are the endless array of muddy and rutted ATV trails, which only add to the confusion of exploring the forest. But these things are not what this page is about, for we are here to focus on Portland's own trails! Although the Portland Reservoir is smackdab in the middle of the Mesh, so I guess it's okay. Portland is a nice little river town, famous for its rocks, with some cool woods to explore. Sounds good to me.

My Portland Town Hikes:
Portland Reservoir Rim Trail
Portland Riverfront Park

Portland hiking/mapping resources:
Various maps of Portland (UConn)