Everything Portland
I've been exploring and writing about Connecticut since 2006. After a decade, I began compiling CTMQ guides for each town in the state. I plan on "completing" Portland CTMQ-style… as well as the other 168 towns, cities, and boroughs in Connecticut. After all, that is the ultimate goal of CTMQ.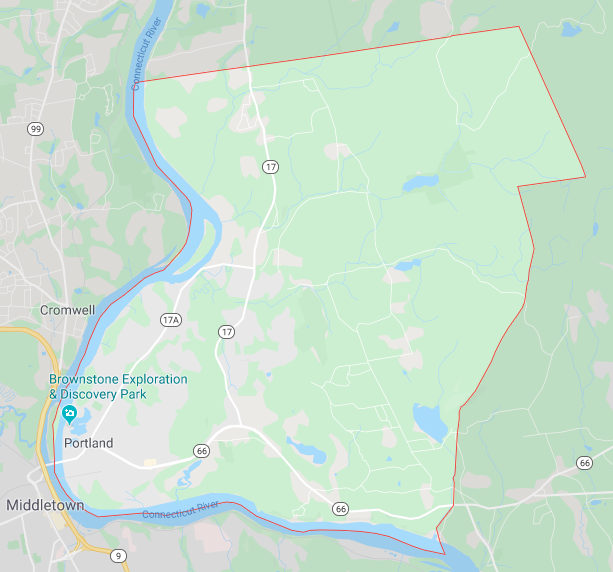 What do you know about the town most famous for its brownstone? You can scroll down for my list of things to do in town. Or, as always, you can click on the town's tag to see what I've done.
If I've missed anything in town or if anything has closed or changed, please let me know.

All The CTMQ Portland Stuff
Museums
Connecticut Cellar Savers Fire Museum (Closed)Quarry View Museum
Ruth Callander House Museum of Portland History
Hikes & Bikes
Meshomasic State Forest
Wangunk Meadows WMA
CFPA's Shenipsit Trail – Intro
Middlesex Land Trust Trails – Intro
Abe Tempkin Preserve
Cedar Meadows Preserve
Palmer Taylor Preserve
Pecausett Meadows Preserves
Rattlesnake Brook Preserve
Sterry Preserve
Audubon Trails – Intro
Helen Carlson Wildlife Sanctuary
Portland's Town Trails – Intro
Portland Reservoir Rim Trail
Portland Riverfront Park
Air Line State Park Trail
Food & Drink
Roadfood List: Top Dog
Arrigoni Winery
Concentric Brewing
Looking for your favorite restaurant? Here is an explanation as to why it's not here.
Everything Else
National Historic Landmark: Brownstone Quarries
Carr Brook Falls/Graham's Secret Falls
Quarry View Falls/Graham's Secret Falls II
Crystal Cascade
Glen Falls
Gildersleeve Island
Wilcox Island
Devil's Rock
Jobs Pond/Mystery Lake
Carlson Cranberry Bog
The Octagon House Pair
Elmcrest Hospital (RIP)
Saint Clements Castle
Brownstone Exploration & Discovery Park
Portland's Arch
UFO Landing Site/VOR & Nike Program Remnants
Billy Joel's River of Dreams Bridge
High Street/Stoner Terrace Intersection
Progressive ET Sign!
Completion Celebration Meal & Portland Wrap-Up
The Winchester Cafe