This Place is Gold!
Prospector Theater, Ridgefield
June 2016 & 2017
What could possibly make me and my family drive all the way out to the center of bustling Ridgefield for a kid's movie? Two years in a row?
A Smith-Magenis Syndrome Research Foundation fundraiser of course!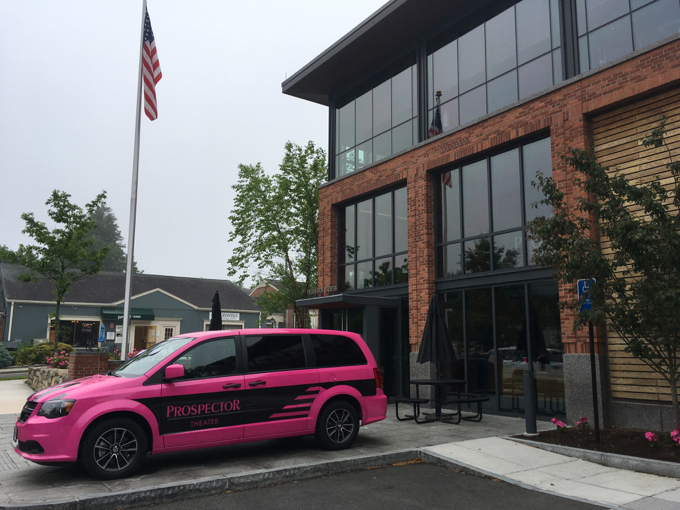 Why would the SMSRF have a fundraiser at a movie theater all the way out in the center of bustling Ridgefield? Two years in a row?
Because this theater is the Prospector Theater and it is a special place. It is certainly one-of-a-kind in Connecticut, and there probably aren't too many like it around the world. "The Prospector Theater was designed from the ground up for our mission of meaningful employment for adults with disabilities."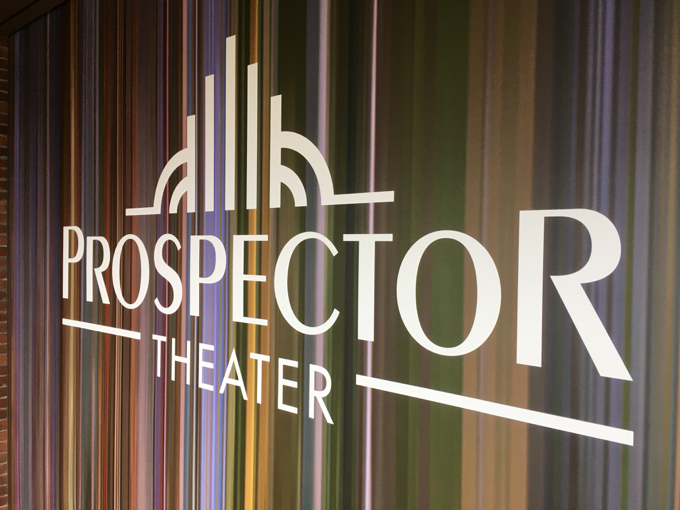 See? I told you this place was special.
There are four theaters here, and each one is ADA "super" compliant.
Each theater has stadium-style seating, equipped with microphones for speakers, and fully accessible to those with physical disabilities. A special elevator was installed to bring a physically disabled projectionist to our fully accessible projection booth, and to the front of our two largest auditoriums, for pre-show usher speeches.

Each theater has accessible and integrated seating at prime viewing angles. We have the industry's best adaptive technologies for hearing and visually impaired patrons.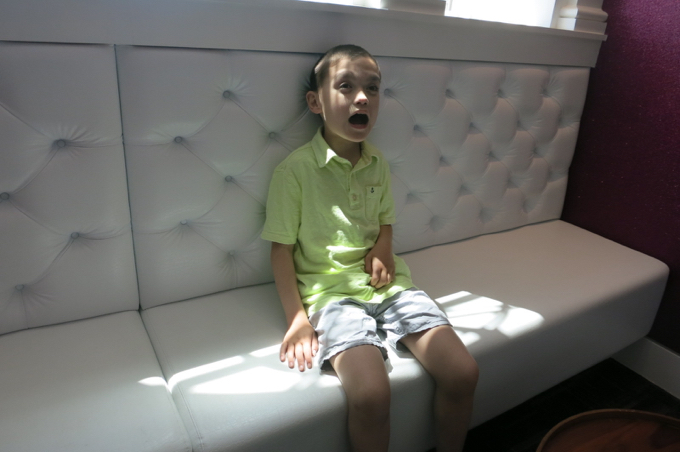 The theater rents out space to non-profits like the SMSRF and provides a welcoming environment for kids like ours. Sitting quietly in a movie theater is quite difficult for my son and other SMS kids, so it's really cool to have an event where he can just get up and do whatever he needs to do throughout the show.
Our employees, known as Prospects, live a higher quality of life through meaningful employment, and are encouraged to sparkle, shine, and turn their passions into professions.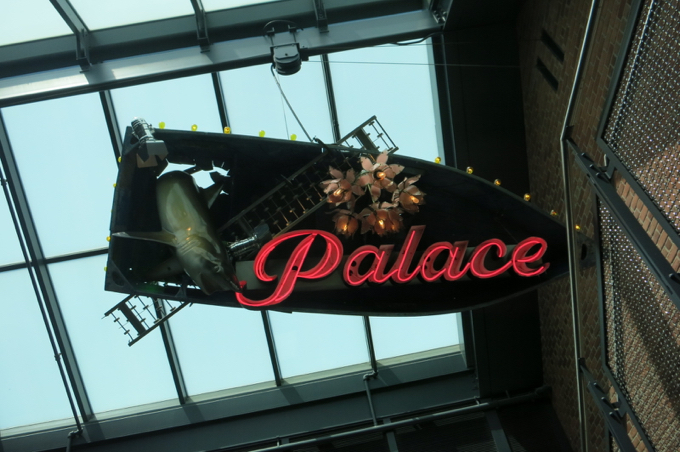 The founder of The Prospect is a woman named Valerie Jensen. She lamented the closing of the former theater in the same space and decided to save it in her own way. Val's sister has Down Syndrome and she'd always loved being employed. So Val built the Prospect to employ others like her sister.
Pretty rad, I must say.
There's even a vending machine that sells pieces of original art!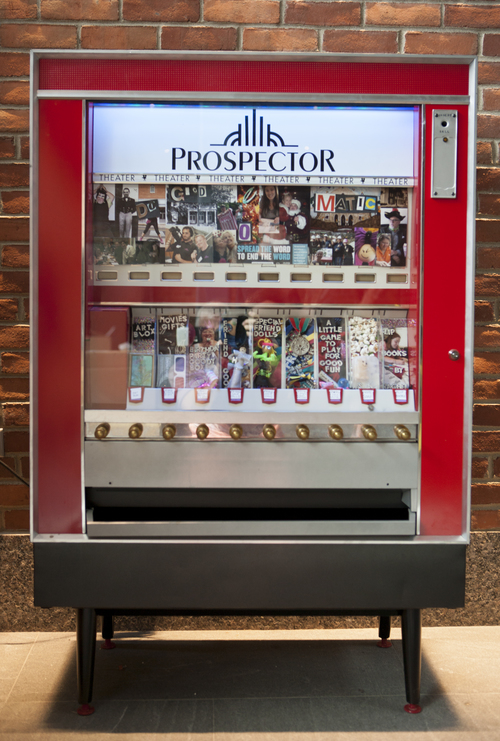 The Do-Good-O-Matic is a restored and repurposed cigarette machine dispensing Prospect-made artwork and treasure. This showpiece, found in the lobby of the Prospector, was lovingly restored by one of our Prospect's fathers. Artwork and gifts created for the Do-Good-O-Matic are collaborative and creative projects from conceptualization to finished product, inviting local artists, supporters, and patrons to participate in the activity. These opportunities promote active engagement between Prospects and audiences.
The theater is clean, modern, and plays first run movies. My experiences here ("Finding Dory" and "Cars 3") were equal to any movie theater experience I've ever had. Aside from all the great things they do for the disabled community, it's a first rate theater.
And, since this is Ridgefield, it has some other special attributes as well.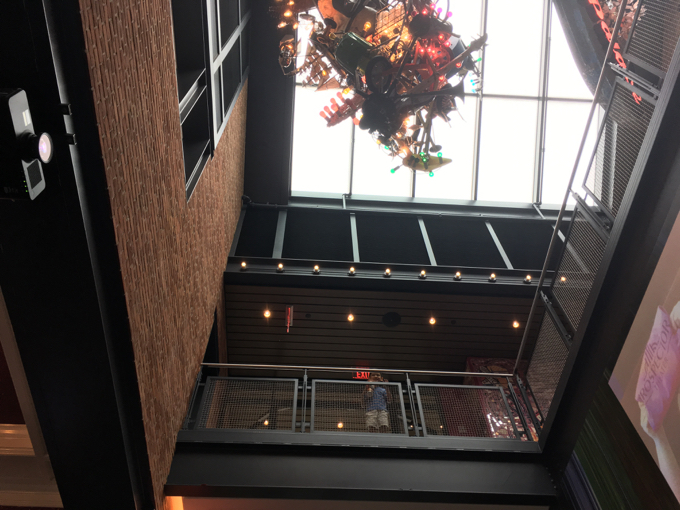 Like art. I just read that one can take an hour-long art/building tour of the Prospect and I'm sad I didn't do that. But I have spent about 5 hours here walking around with Damian so I think I've seen pretty much all there is to see.
Although I thought I'd seen everything… until I saw this in the Starlight Theater in 2016: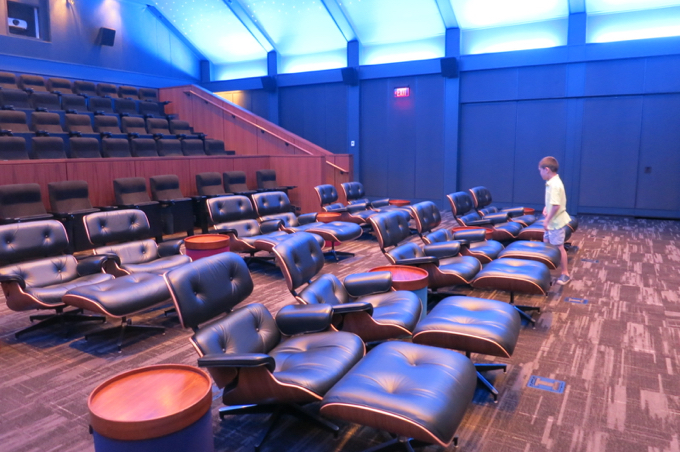 If you are familiar with Eames lounges – with ottomans, of course – you know how much money is involved in this picture. (And if you don't…)
Oh, you doubt their authenticity? Don't: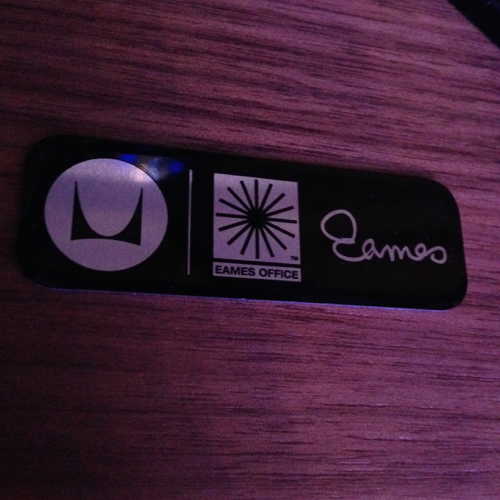 Now, I must report that a year later the Eames lounges had been replaced by giant beanbag chairs in the same space. So I don't know if the lounges had been a one-time thing that I was simply fortunate to see, or if they swap them out depending on who will be using that theater, or what.
There was a chance that some super rich guy brought them in for a private party I suppose. But I like to think that the Prospector itself owns $60,000 worth of classic mid-century furniture.
Oh, they also have a ton of Ghost Chairs as well.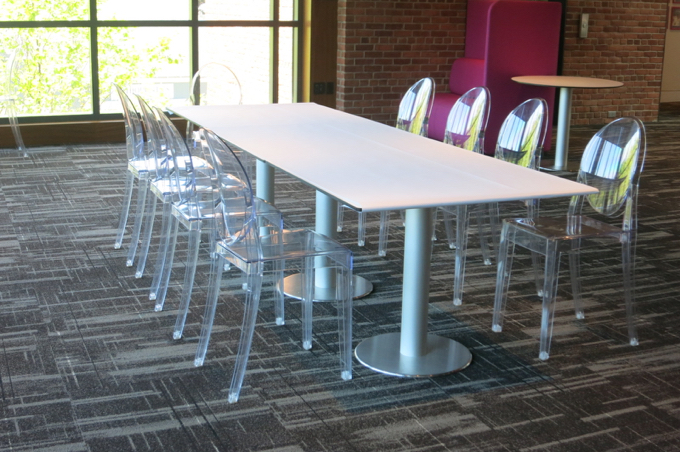 The art here is funky and fun; a giant chandelier by Warren Muller hangs four stories above the lobby area. These "found" works give kids a chance to find things within them for fun. Plus, they add a vibrant whimsy to what is, after all, a fun place to do fun things.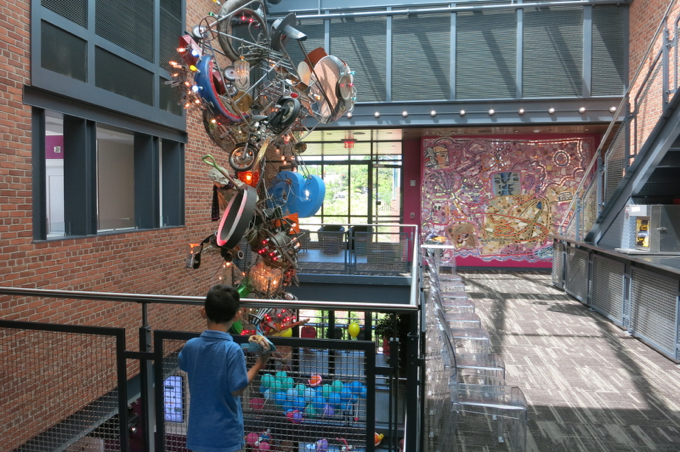 The two SMSRF fundraisers here, organized by one of the non-profit's cofounders, have raised around $50,000 for the organization. SMS families from the northeast have attended, which always makes for quite a day in Ridgefield.
Thank you to the Prospector and to the SMSRF for making the world a better place!

The Prospector Theater
Donate to the SMSRF
CTMQ's Theaters and Performance Venues