Connecticut (It's My State! series)
by Michael Burgan, 2003
West Hartford Library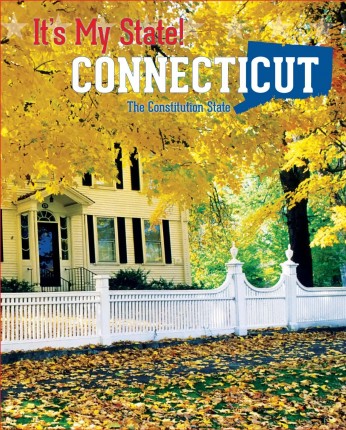 I was pretty impressed with this little book. The author actually lives here (Windsor) and does a good job of capturing the breadth and depth of Connecticut's history, geography, people, and a whole bunch of other stuff.
I'd guess the best audience for this one is maybe fourth graders. I have no idea though.
Burgan is also honest about several contemporary issues facing Connecticut. He even writes, "Hartford, Bridgeport, and New Haven are among the poorest cities in America."
Burgan spends a weird amount of time on things like Adriaen's Landing development(this was a 2003 edition), Milo Sheff, lobster die-offs in the Long Island Sound, and income disparties, especially in Fairfield County. I happened to love that abotu the book though, as it added some flavor and honesty about our little state.
I found exactly zero errors in the book, which is impressive to say the least.
This book is part of a 50-part series of books that, judging by the ridiculous $34 price on Amazon, is pretty much solely for libraries and schools to get ripped off.
But that's how these things go.

CTMQ's List and Reviews of Connecticut Books