Officially Petitioning for Elephant Shrews Everywhere
Farmington: Reservoir Trails
~.75 miles, January 2018
We have a lot of little reservoirs in central Connecticut. As you can imagine, they are hugely important to us residents of central Connecticut. A secondary bonus function of them, besides sustaining our lives, is that many are available for passive recreation.
Even the tiny ones. Like this one: The Farmington Reservoir.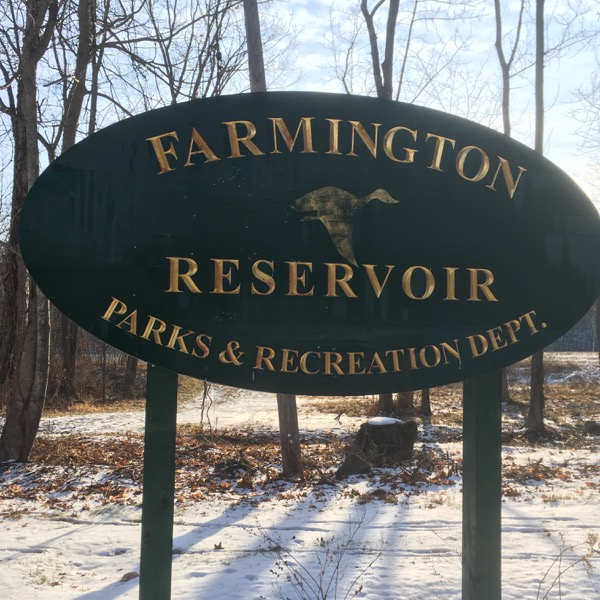 There are officially two trails here. There is a tiny off road parking area on Reservoir Road near its intersection with Diamond Glen Road. From here, one can amble over to the edge of the water and relax on one of the many provided benches.
I did exactly that one chilly January morning. It was lovely. I noted several sets of human footprints across the snow on the ice and what appeared to me to be one of them falling in.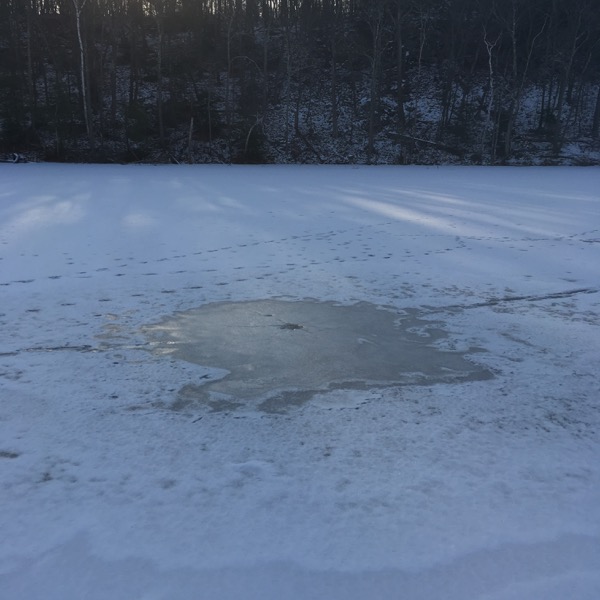 I'm not reservoir forensic scientist, but that looks to me like that person was probably not very happy that day.
One can walk the edge of the reservoir over to the earthen dam, or try to go through woods. Don't try to go through the woods, as the trail peters out quite quickly and decisively.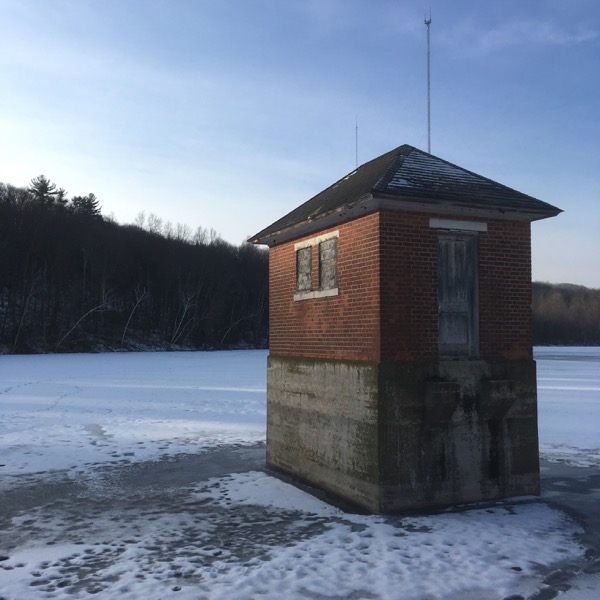 Looking across the water and up the cliffs beyond should pique anyone's interest. And lucky for everyone who does that, I'm happy to report there's a trail around the other end of the reservoir – right by route 6 – that will take a hiker up to the top of the cliffs!
How exciting.
This steep but short trail access the Metacomet Trail. The Metacomet is a 63-mile north-south section of the New England National Scenic Trail that travels from Guilford to the Massachusetts/New Hampshire border. (Keep that in mind.) The section that this tiny stretch is in is one of the best in the entire state. (My hike of this Metacomet section.)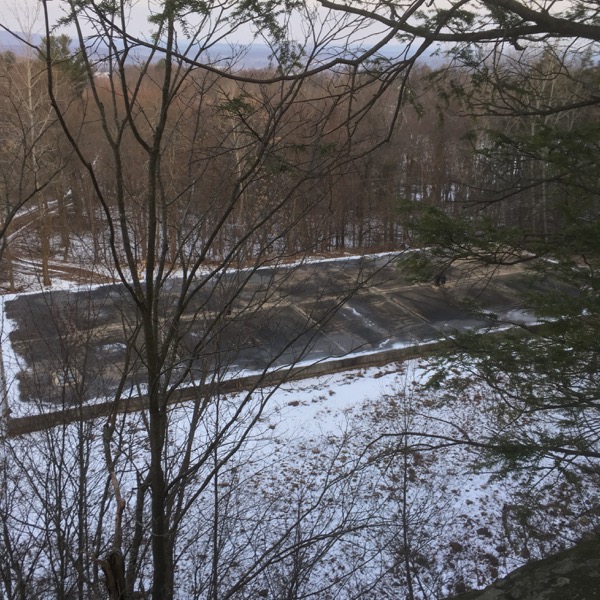 Once on the Metacomet, Farmington encourages hikers to walk up and along the cliff:
… at 0.5 miles the trail goes around a very large rock that looks like an eagle?s head with a blue blaze on its beak. This is Reservoir Rock. Retrace your steps, since the blue trail continues north to Massachusetts.
Yes, yes. Just in case for those who miss that information and accidentally walk the 30 miles north through West Hartford, Bloomfield, East Granby, and Suffield on into Massachusetts somehow.
I don't know what PCP the town of Farmington Open Space folks are on, but Reservoir Rock looks nothing like an eagle. To me, it clearly looks like an elephant shrew. I've passed this rock several times in my life now and I've never wavered on that opinion.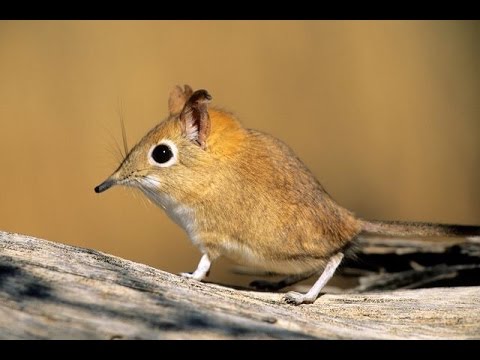 An eagle!? Pfft.
I suppose a walk here is cool for those who aren't familiar with the Metacomet. Just don't accidentally spend two days walking north.
CTMQ's Farmington's Town Trails page