Salmon River State Forest
Marlborough
At one point, I was all gung ho about hiking around the two distinct blocks of Salmon River State Forest in Marlborough. The town had a very impressive plan for trails all over the place back in 2009. To this day, it still looks very exciting.
But they never really materialized. This map here shows a lot of the town's trails as well as its "trails." All the green is Salmon River State Forest land except for the chunks in the upper left. There were to be connectors that brought all the properties together.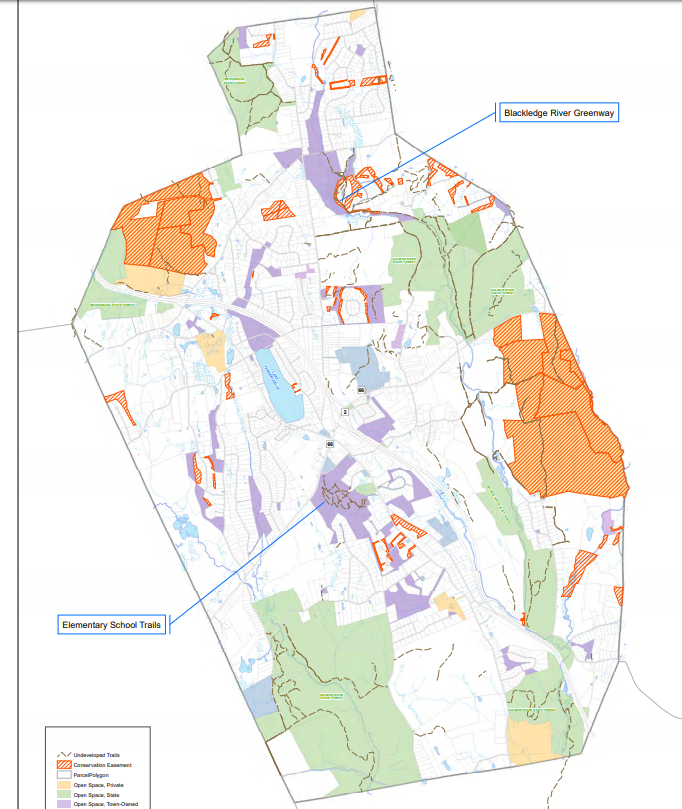 But when I poked around the forested land, I found that these trails are nothing more than fire roads and logging roads. No blazes, no intent… no reason for me to really explore them. But I've created this page as a placeholder of sorts for some day, they may be worth really exploring.

Salmon River State Forest
CTMQ's State Parks & Forests