Dennis the Menace
Stafford Conservation Commission (SCC): Dennis Pond
~0.5 Miles, July 2017
Towards the end of Damian's two weeks off from his school, I was determined to keep him as active as possible. Without forced exercise, he would literally get none. Of course, driving all the way out to Stafford to do a couple hikes with him was probably a bit extreme, but that's just what we do 'round here.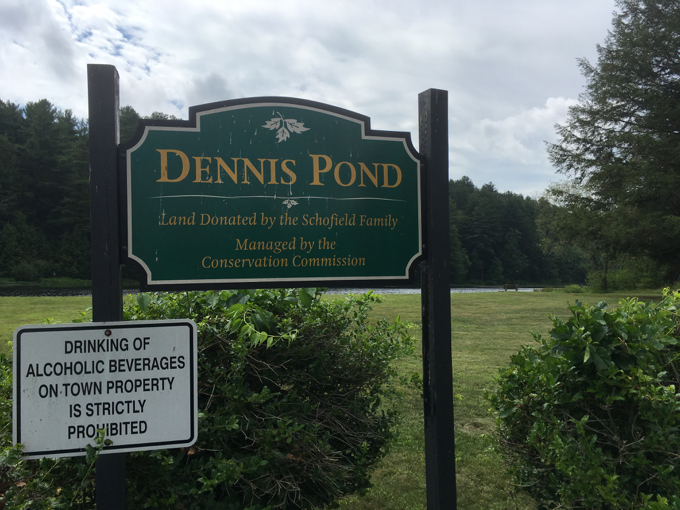 Damian and I arrived at Stafford's Dennis Pond in the middle of some organization's fishing derby slash Fourth of July picnic. They were eating hot dogs at 9 AM and were happy to do so.
And good for them.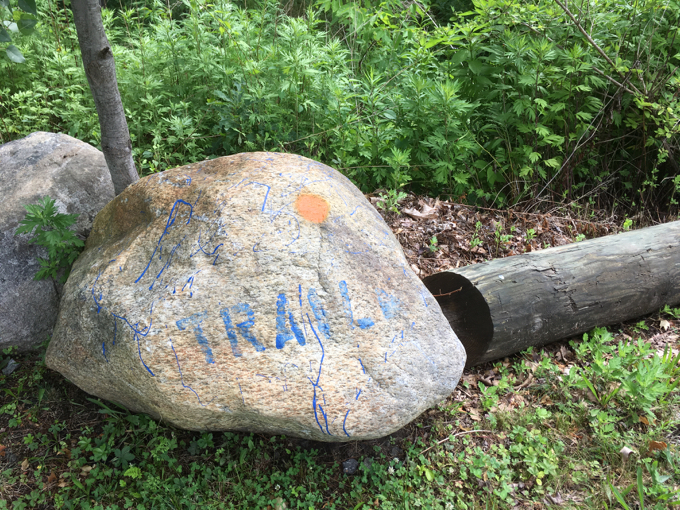 I therefore didn't have a chance to check out the gazebo and main gathering area at the northern end of Dennis Pond, but I think I'll be okay.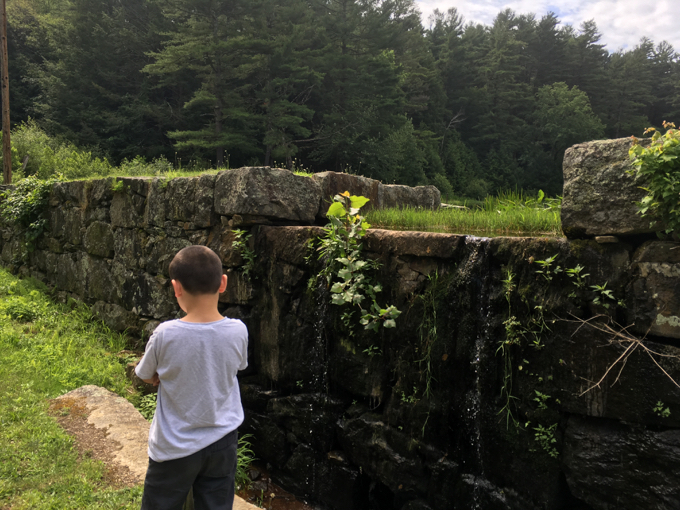 The trail here is a short, pondside, out and back affair. The map is easy enough for anyone to follow: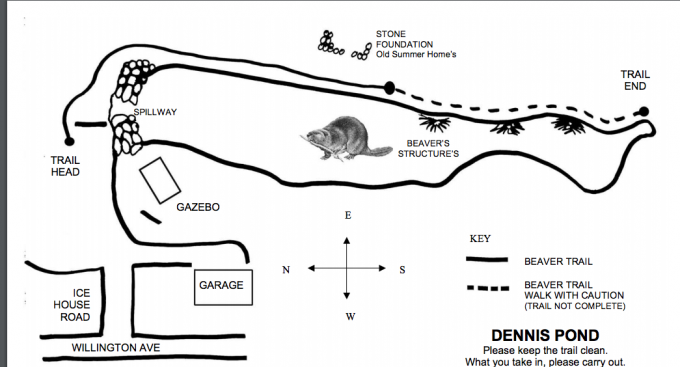 Walk by the spillway, then along the pond's shore to the "STONE FOUNDATION Old Summer Home's" thing and then see what happens after that… and then turn around.
You never lose sight of the parking lot the entire way.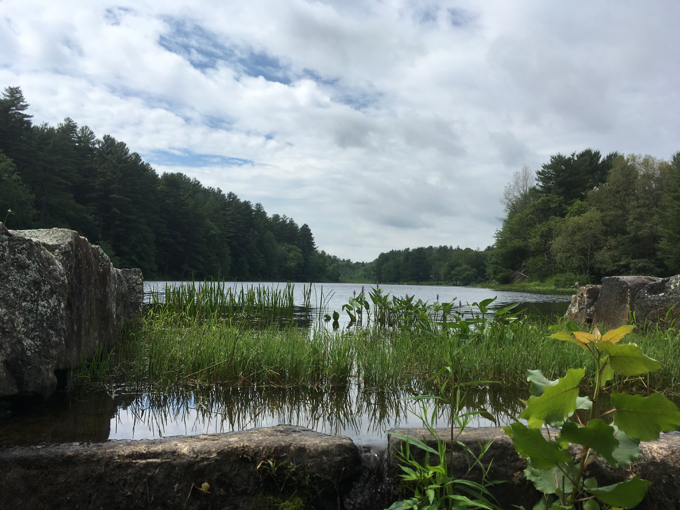 In other words, this was a "Damian hike."
The Stafford Conservation Commission provides a "Did you know?"
Stories have been told that there once was an Ice Store at Dennis Pond, that is how the road "Ice House Road" was named. Workers would cut block ice out of the pond and then sold it for "refrigeration". The Ice House was by the spillway.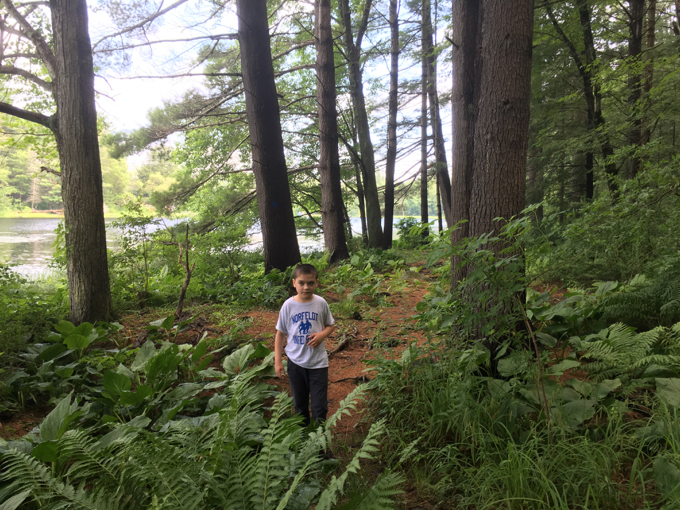 I transcribed that verbatim, by the way. Not to make fun of the verb tense disagreement or other grammatical issues, but to ask why "stories have been told" is blended in with the fact that the road is named Ice House Road and the purported fact of an ice house's existence and industry here at one time.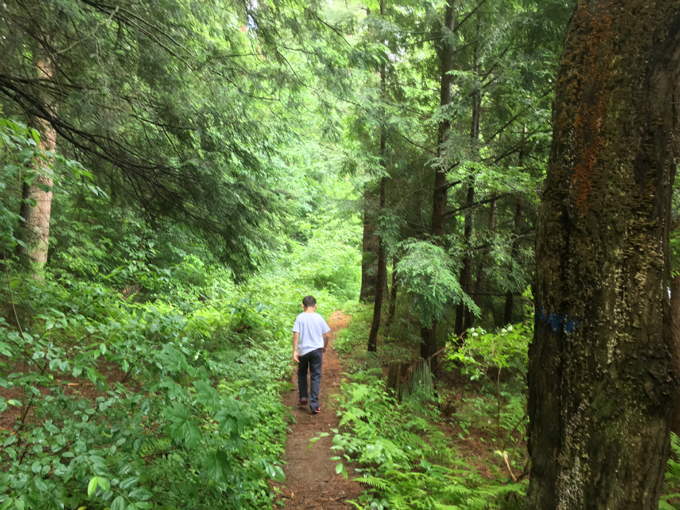 Sorry. I'm being annoying. The trail here is surprisingly nice. The pond is surrounded by some downright primordial stands of red pine and ferns. I liked it. Heck, Damian liked it.
Once we reached the old stone foundation…
… and the "beaver activity"…
… the trail fell apart. Of course, I can't front on it because the map clearly shows that the trail falls apart at this point. It is faint and if I didn't have Damian with me, I'd have continued to the southern end of the pond.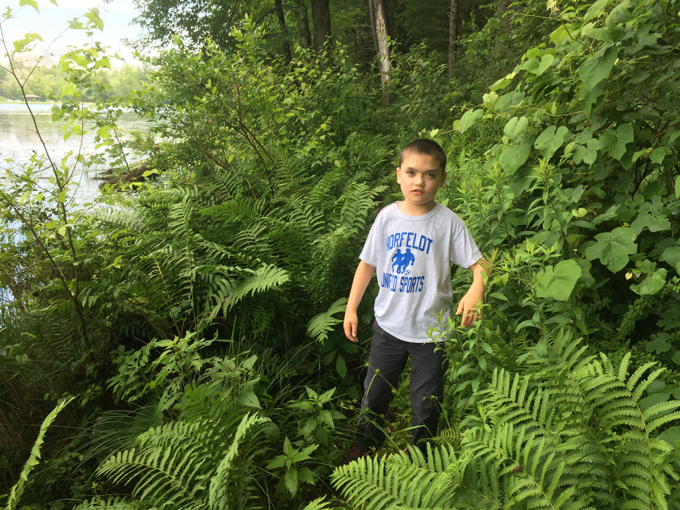 But… nah. Not worth it with the child.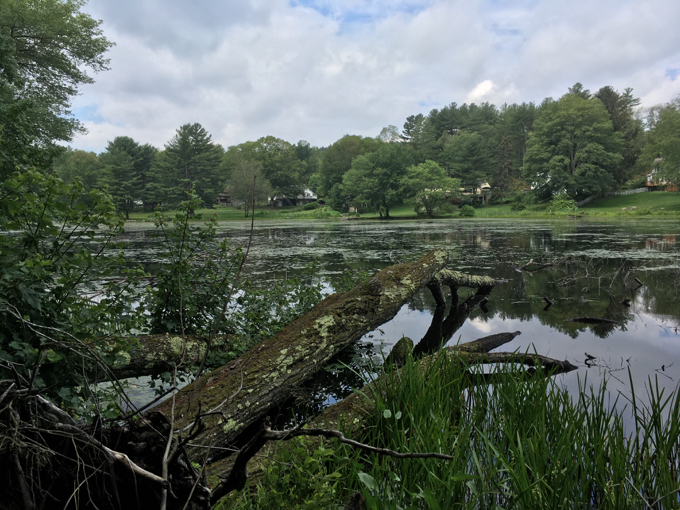 Stafford Conservation Commission
CTMQ's Stafford Conservation Commission Trails Main Page