That Settles It
Settler's Rock, Ridgefield
August 2017
There's just something about historic rocks. I've covered a few around Connecticut. I think its their stoic permanence that attracts me to them. Or that they seem to almost all contain some sort of dubious claim.
Or the fact that they're literally just rocks. Big, dumb, lumpy rocks that have attained some sort of historic luster.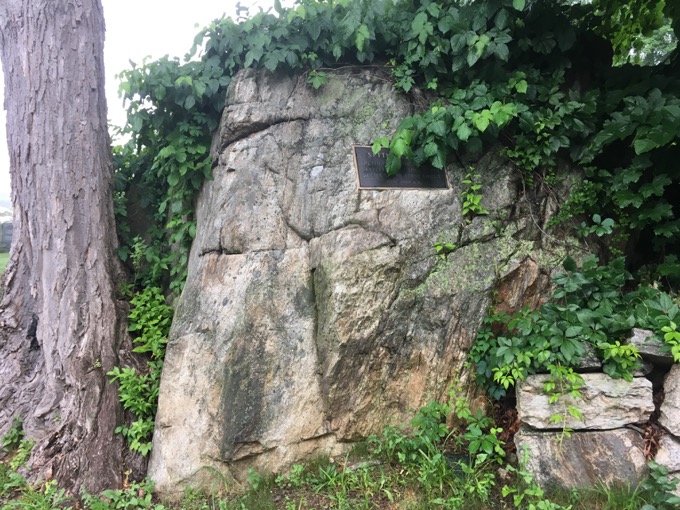 Like Ridgefield's Settlers Rock, which has no possessive apostrophe. It wasn't their rock after all. It is at the intersection of North Salem Road and New Street at the steep entrance hill to Fairlawn Cemetery.
The rock marks the spot where five of the town settlers spent their first night on the newly established territory back in 1708. It is reported that the scouting party built fires around the base of the rock to provide warmth and protection from wild animals.
See, that's what I mean. "It is reported?" Where? By whom?
It's likely that the boulder also served as shelter for John Copp and John Raymond during their initial surveillance of the land on May 3, 1708. It's believed the pair singled out the rock as a landmark because of its size and elevated location along a trail leading to the Titicus River.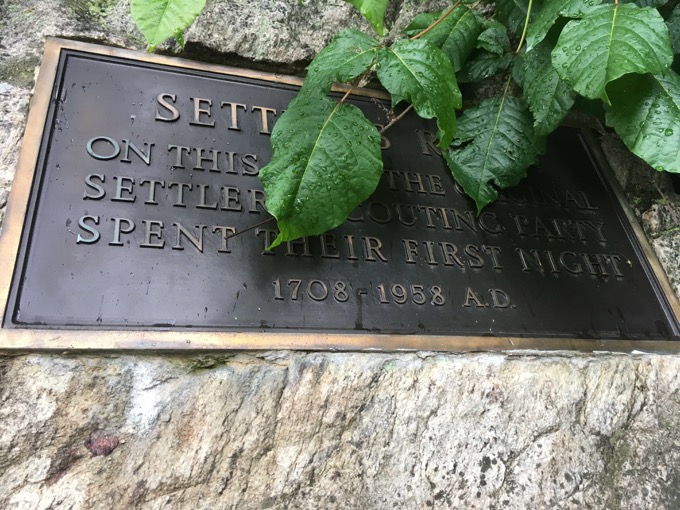 It's actually not that big of a rock. But the article continues…
It is a nice rock, after all.
Not really. It's covered in goshdarn poison ivy! And because of that, I wasn't able to get a clear picture of the plaque. If I could you'd be able to read:
"On this rock the original settlers scouting party spent their first night 1708-1958."
Information from TownVibe.com
CTMQ's historic rocks
CTMQ's main Geology page