Sherwood Island State Park
Westport
I know it says "intro" above, but this page is more of an "intro and long-winded history" of Sherwood Island State Park. And that's fine, right? If you're looking for something specific though, perhaps these other pages I wrote will help:
Sherwood Island Trails
Sherwood Island Nature Center
The CT Art Trail Viewpoint at Sherwood Island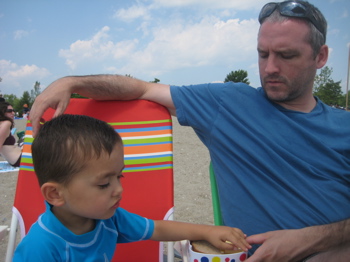 There's a lot going on down here at this Westport park, but most people come here just for the beach. And the beach itself is certainly not among the best in the state. It's small and it is sloped rather steeply for a beach. The worst part is the brutally sharp expanse of rocks and shells that lurks underneath the water. But, perhaps due to these shortcomings, it was wonderfully uncrowded on a perfect summer Saturday when we first visited. Fine with us.
But there are trails here and a nature center museum too! And as if that weren't enough, Sherwood Island has a history. A long, sometimes sordid, often crazy history – one that gives it the "Connecticut's Oldest State Park" title, with a footnote as long as your arm.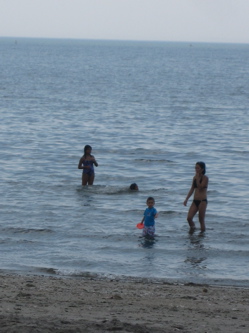 So read up, Putnam Memorial State Park, whose home page proudly and prominently boasts, "Welcome to Putnam Memorial State Park, the oldest state park in Connecticut." Oh geeze, only in this state can something so simple become a battle. First it was the Wethersfieldians getting bent out of shape about Windsor's "first town" claim and then there was the "largest/highest waterfall brewhaha" and now we have the Sherwood vs. Putnam fight.
And while Putnam State Park exists because our Revolutionary heroes camped there on the way to war, Sherwood exists as a result of a "war" for its land!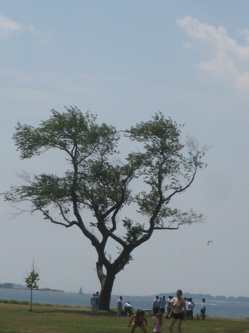 What? You mean you've never heard of the 23-Year War for Sherwood Island? Oh, dear reader, you've much to learn… Sherwood Island State Park occupies 234 acres of woodlands, wetlands and sandy beach on the Long Island Sound. It is in the Green's Farms area of Westport CT. Boring.
Because the first parcel of land was purchased in 1914, Sherwood Island is officially Connecticut's oldest state park — but it could not take the shape it has today until 1937.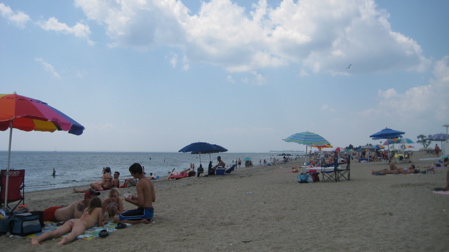 So there you are Putnam. During these years, Westport's William H. Burr acquired land for the state and led the battle against the influential landowners who did not want a park in their backyards. Most of the story has been pieced together from newspaper clippings and other documents in a collection of Burr papers recently donated to the Fairfield Historical Society.
It's really a rather crazy story, pitting rich Westporters against the state's land grab. The battle went on for 23 years, with the state buying parcels bit by bit over that time, but never really securing enough to make it a viable park. Town residents voted against the creation of the park on several occasions and the battle turned ugly at different points over those 23 years. In the end, obviously, the state won out.
I must admit, I didn't know any of this stuff when we went to the beach. And now I've ruined your beach day too!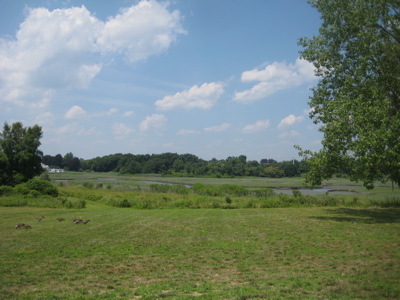 DEEP's Sherwood Island State Park page
Friends of Sherwood Island
CT's State Parks, Reserves, Preserves, & Forests
CTMQ's Sherwood Island Trails
Sherwood Island Nature Center
The CT Art Trail Viewpoint at Sherwood Island