The Star of Suffield
Southern Star Covered Bridge, Suffield
May 2017
Every now and then I write a throwaway post on CTMQ. This is one such post. There is nothing to visit here. You really aren't supposed to drive through this bridge (I didn't), and really, who cares?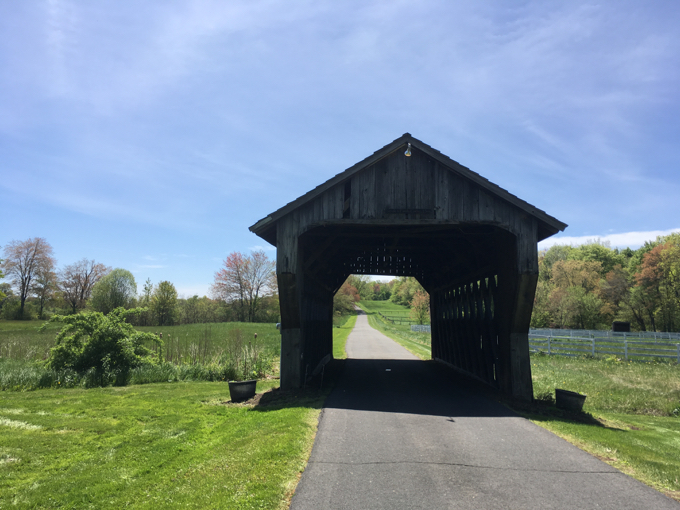 It's just an ornamental 42-foot long covered bridge over a drainage pipe built in ye olde 1977.
But since I'm "completing" Suffield and since you people seem to love my random covered bridge pages… here you are.
I have no idea why it's called the "Southern Star" covered bridge, but that's what the "official" (and incredible) list here calls it. This picture is from that list as well: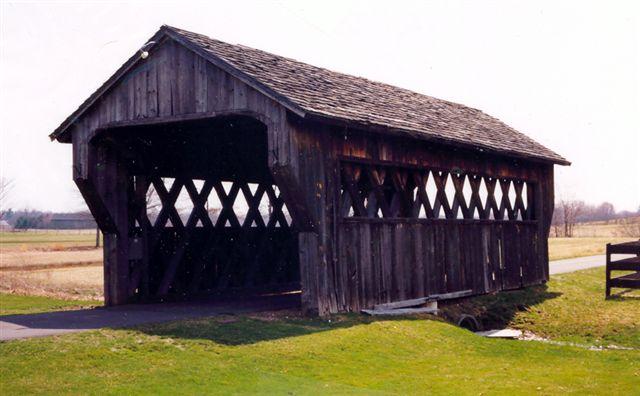 That same list notes that there is "no flooring" as it's just a driveway over culverts. Here it is, but don't go there.
Now you know.