Fall Away From the Highway
Spruce Glen Falls, Wallingford
January 3, 2016
When I found my way to the end of an industrial road in Wallingford and set out on my hike around the Orchard-Spruce Glen land trust property, I had no idea people would actually care.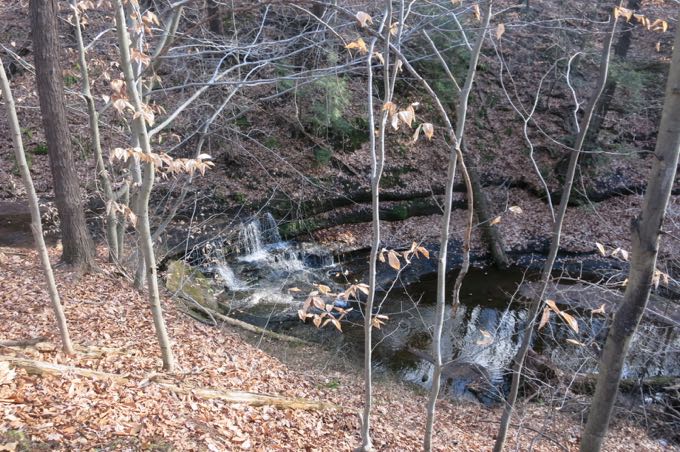 I can never predict which things I write about draw responses. But as it turned out, several people were familiar with this property, its history, and the waterfall contained within.
Bear in mind that the hike features the aforementioned industrial park, a huge powerline cut, and the Wilbur-Cross Parkway. I kind of love all that stuff – that this sort of natural oasis exists in perpetuity in the middle of all of that – and am heartened to learn others sort of do as well.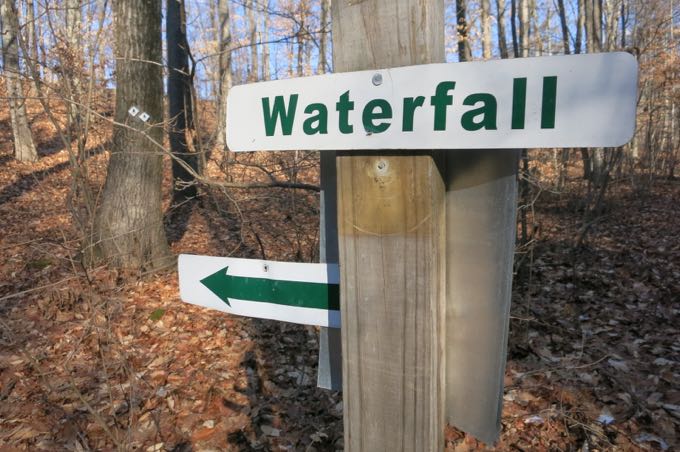 You must hike to these falls one way or another. It's not a long or difficult hike; maybe the shortest way to the falls with shortcuts and stuff would still be about a mile round trip. I'd suggest just following the WLT signs to the waterfall.
Spruce Glen Falls is a 13-foot-high waterfall on Spruce Glen Brook. It's is in a surprisingly deep ravine, right next to the highway. Interestingly, as the Connecticut Waterfalls book says, years ago the old bridge just north of the falls was part of a roadway that connected Tankwood Road to what has become a rest area along the Wilbur-Cross.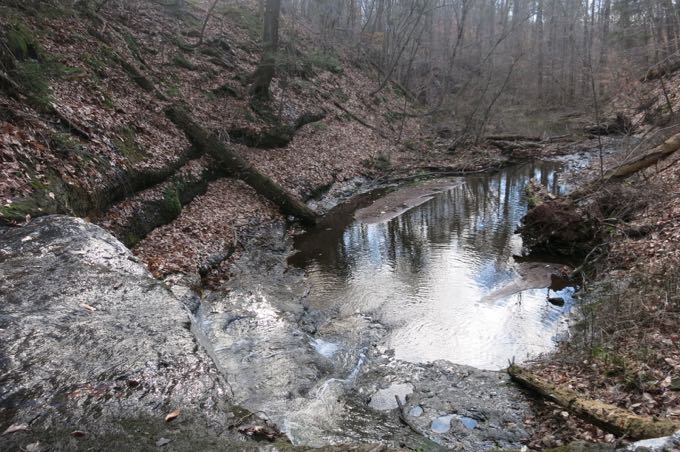 Well, that's what the book says. A Facebook commenter remembered that there was an old rest area right here; just above the falls.
I have no idea who is more correct.
To get down to the falls, one must shimmy down a quite steep ravine. I would assume that approaching up the creek from further south is doable too.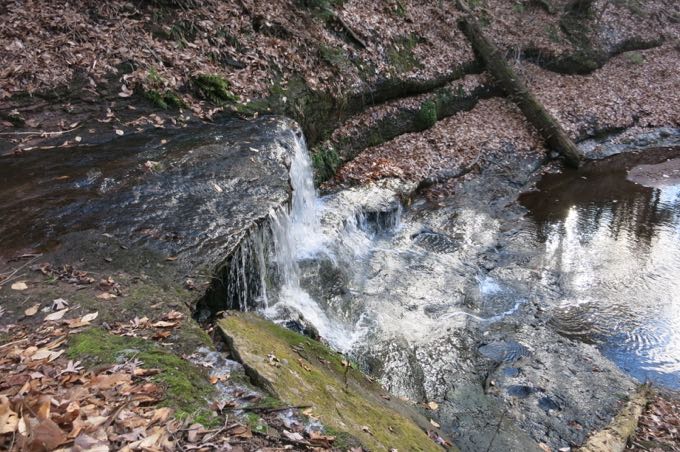 The best part is that once in the ravine, you can no longer hear the highway just a hundred yards away.
This is certainly not a top Connecticut waterfall, but it is a legitimate one at least. And for that, we should all go check it out.
Wallingford Land Trust
CTMQ Hikes the WLT properties