When the Levee Doesn't Break
Stop-Log Exercises
East Hartford
I can't be alone in finding this weird thing East Hartford does fascinating. Perhaps I should clickbait the title… THIS ONE WEIRD THING EAST HARTFORD DOES WILL SAVE THE TOWN FROM DISASTER!
But really, that's a truthful statement. And I'm 99% certain that East Hartford is the only Connecticut town that does this ONE WEIRD THING. I'm sure there are other variations on the theme around the country and world, but we don't care about them, now do we?
Nope. We only care about protecting our wonderful citizens and businesses of East Hartford. Alright, here's where I'm talking about: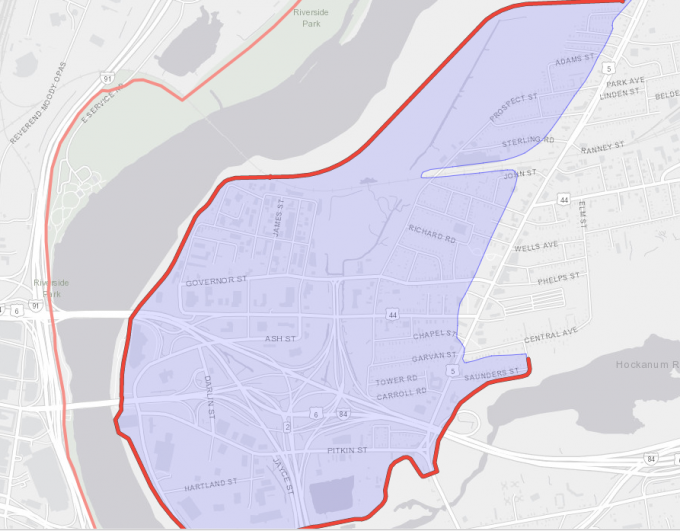 That thick red line shows the levee/dike that protects the town from a massive Connecticut River flood event. You've likely driven near the levee before and not given a moment's thought. Moreover, you've also probably driven THROUGH the levee and not even noticed. Let's change that.
The levee system in East Hartford consists of 19,300 feet of earth embankment, 1,400 feet of concrete floodwall, two stop-log closure structures, and 3 pump stations. If you've read my description of- or better yet, hiked – the Hockanum River Trail, you've seen some pictures of the floodwall and levee. The trail walks along the top of it near the Connecticut River and also takes hikers through ONE PLACE WHERE THIS ONE WEIRD TRICK is done.
Okay, you know what a levee is and you know what a floodwall is. But a stop-log closure (THE ONE WEIRD TRICK)? Read on, my friends…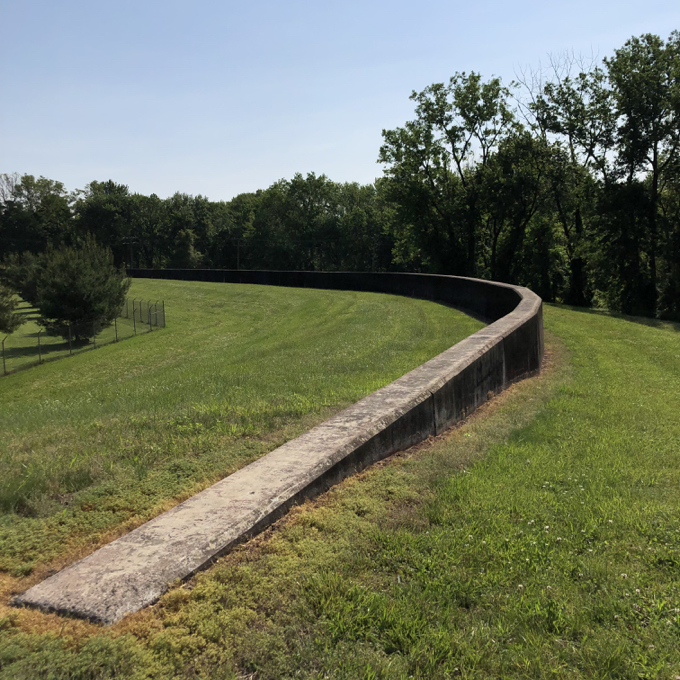 The whole system was built in 1943 by the US Army Corps of Engineers in response to the devastating floods of 1934 and 1936. Maintenance and operation of the levee system is the responsibility of the town's Department of Public Works. In 2014, the USACE performed an evaluation of the levee system aimed at understanding the risk to those living and working behind the system. Results of that analysis show that the levee is likely to withstand water to the top of the levee without breaching. Well that's good, except we can't really know until it happens. A breach in the system could result in inundation depths of over 24 feet and could result in over $360 million in damages and loss of life.
In an effort to be prepared, East Hartford performs an annual stop-log exercise at one of the two stop-log closures; the Main Street gap and the railroad tracks gap. I have not had the distinct pleasure of witnessing this in person, but I think I can imagine what it's like. (And if you think I'm nuts, here's a sentence from East Hartford's website, regarding the more exciting Main Street gap: "The general public is invited to view the exercise and a secure viewing area will be available to those who wish to come out." The whole thing takes about 10 hours, beginning at 5 or 6 AM in years past. So bring a comfy chair.)
As you can imagine, large levee gaps are not ideal during a catastrophic flood event – something we can certainly expect in our lifetime thanks to the unstoppable climate catastrophe. The stop-log structure is the thing that seals these gaps. A bunch of people build a wall-like structure to block the gap in the levee where the road and railroad tracks pass through. The purpose of the exercise is to provide real life experience to personnel from several different town agencies, including public works, the fire department, and the police department in responding to a flood emergency in East Hartford. They build the complete stop-log structure to its maximum height.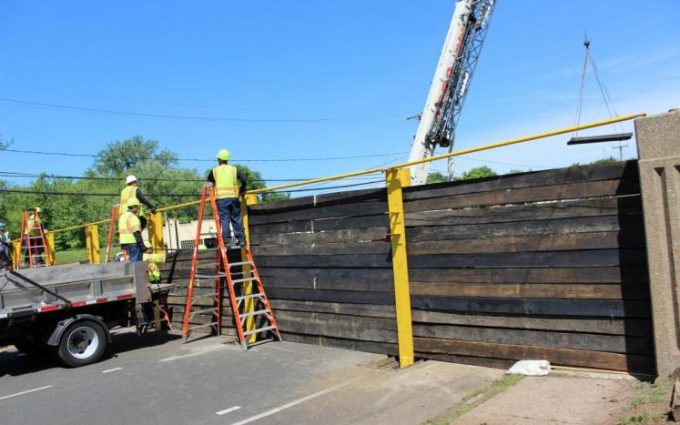 See, I told you this was cool. The stop-log structure is made from wooden or aluminum beams that are inserted into notches in a concrete framework on either side of the gaps. Sandbags are added for additional support. In other areas around the country, some levees have built-in gates that can be closed quickly, but Lockwood said East Hartford's system is just as good. In fact, thinking back to Katrina and other events of the last decade, perhaps East Hartford's ONE WEIRD TRICK is even better.

CTMQ's Unique Parades, Fairs, Festivals, Events, & Resorts
CTMQ's Forts, Canals, Dams, & Fishways/Lifts/Ladders