Little Okay Movie
Big Bad Swim (2006)
I don't really know what to say about this movie. It's not bad at all, but… I'm not sure why it exists? It was billed as a comedy-drama which is really weird because it's really not funny – and more importantly, I don't think it ever really tries to be funny.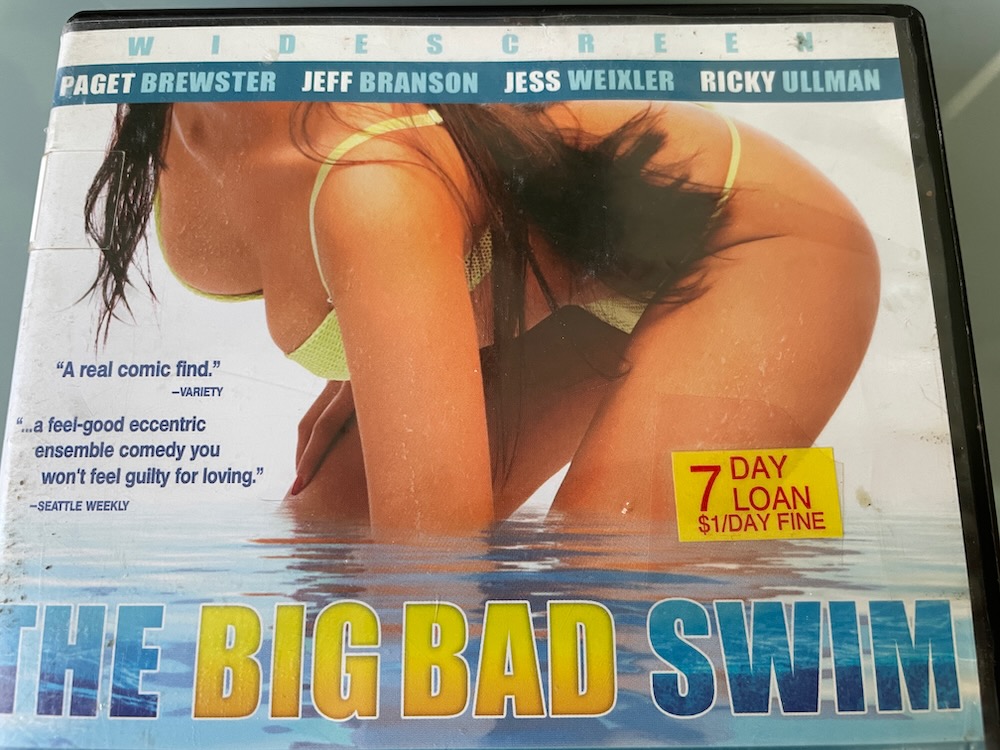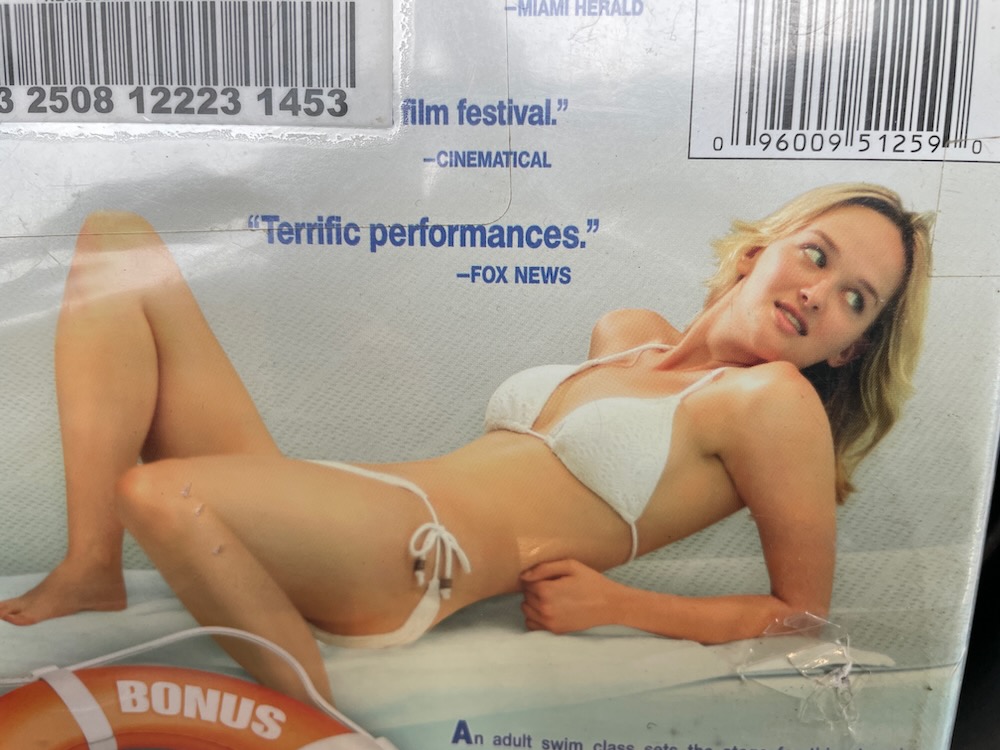 Additionally, the DVD cover box gives one the impression that this is a sexy movie. Not one, but two shots of bikini-clad women. This movie is not sexy and the headless cover woman is not in the film. The other bikini woman is, but does not appear in a scene like that picture in it. Hollywood is gross.
The film features an ensemble cast that join an adult swim class. Amy (Paget Brewster, from "Criminal Minds" fame) is a calculus teacher at Lyme-Old Lyme High School going through a divorce with her husband, Paul. Noah is the teacher of the swim class who is battling depression and trying to get over missing out on the Olympic diving team. Then there's Jordan, the Mohegan Sun dealer and stripper and all-around good person. There are several other smaller characters, none really worth mentioning other than Jordan's brother David and his idiot friend Hunter, both of whom I do not understand.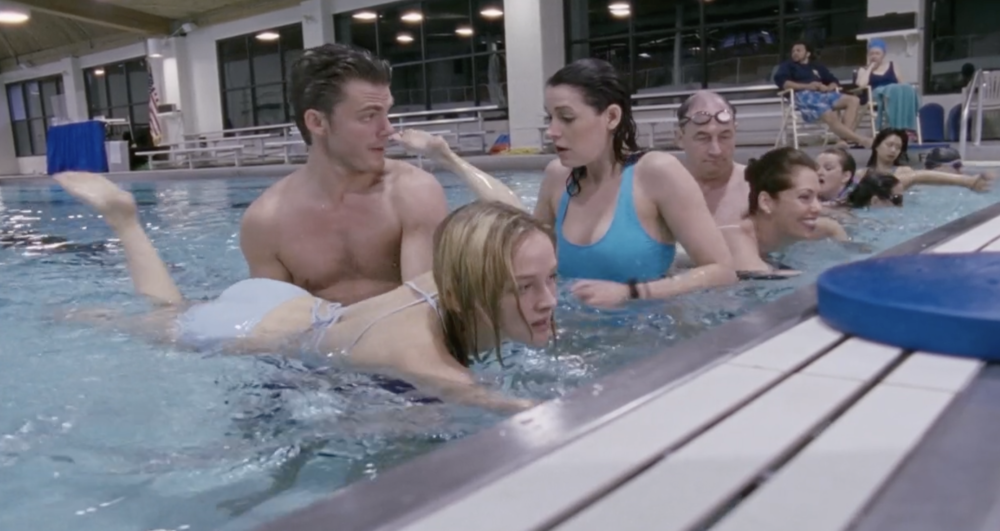 The acting here is good enough for a small, independent film. The lifeguard guy is pretty wooden, but the two female leads are good. Critics, by and large, really liked this movie. I'm still left wondering why.
Everyone involved has a depressing story. Divorce, poor career choices, loneliness, on and on. Noah the swim teacher is kind and patient to everyone though, which is pretty tough with this crew. It's his tutelage that brings this diverse group of people together and the class helps many overcome their issues.
I guess? I think that was the point. Okay, yeah, I just found this from the only online review I could find that still exists:
The movie sounds relatively formulaic, and in its way, it is. What makes it special is the fact that we come to care about the characters (especially Noah, Amy, and Jordan) so much. They are all so very human: talented, attractive people you would love to meet. At the same time, they all carry deep wounds with them. They are fearful with poor self images that keep them lonely and isolated. Through the swim class, they develop bonds and begin to support one another. With the exception of a couple of dropouts, they conquer their fears and learn to swim, albeit some better than others. Even Noah begins to break through his own depression.
Noah's depression, by the way, presents as clinical but then we learn he's bummed he missed out on the Olympics because of a knee injury. Which diminishes the mental health angle a bit.
The guy deathly afraid of water overcomes his fear. Jordan and Noah begin dating after she has a rough night out with drugs and bachelors. Amy finds her way with a young buck and accepts her divorce and job situation. They have a party at a classmate's giant house at the end, and I guess everyone is in a better place.
That's it. Oh, and the weird side story with the kid brother making a documentary about the dealer/stripper sister and her swim class, just… happens? I didn't get that at all, but at least it gave us this fake ad for the New London Rec Center, which contains the one LOL moment of the movie: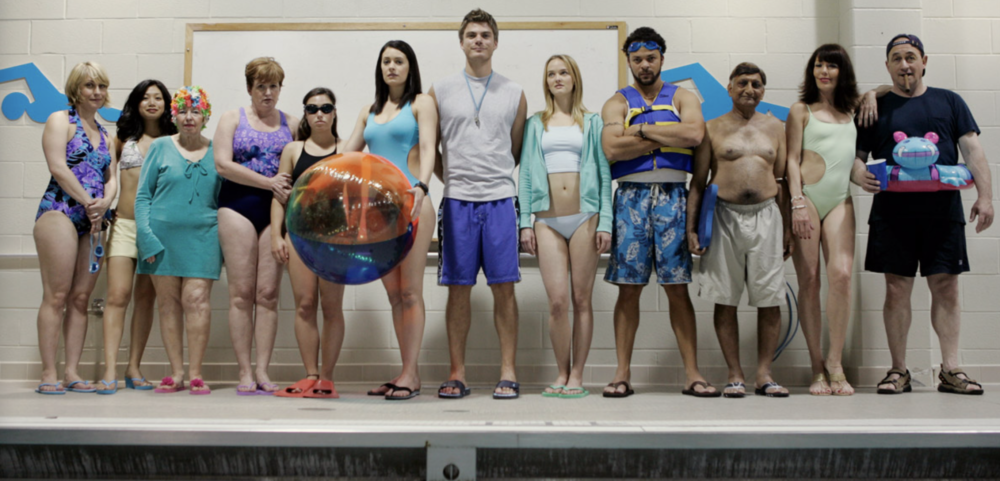 This is honestly one of the stranger films I've watched. I didn't dislike it and in fact came to rather like the main characters. I get the whole thing about community and we lift each other up through adversity and that's all very nice, but there was just something missing to make me actually care about these people.
But I did care about the movie… because as you've seen… so much Connecticut! And really, in the pantheon of movies filmed in Connecticut, this one has to be in the top quartile. For what that's worth.
CTMQ Rating: 2 out of 5 thumbs up
Connecticutness: 169 out of 169 Nutmegs
Filmed in Connecticut? Yes!
Wealthy Caucasian with a Big House? Yes