Trippy
Bunny Fountain, Trumbull
I have a good friend who used to live in Trumbull. When I put together my Trumbull Town Guide, he alerted me to the Bunny Fountain. He wondered, how could I not include the Bunny Fountain on my list of everything in the town of Trumbull?
So I put the Bunny Fountain on my list. Then my friend and his family moved to Woodbridge, leaving me on my own to figure out why the heck the Bunny Fountain exists – both in real life and on this website.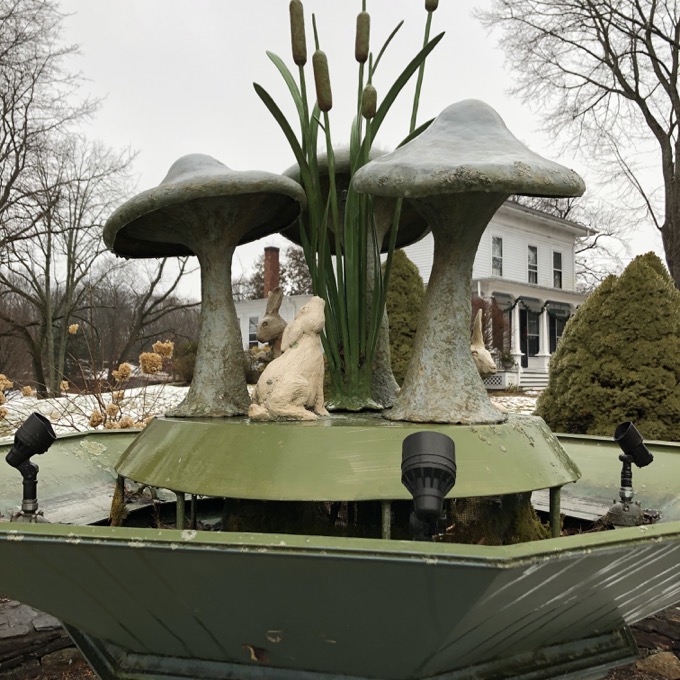 The Bunny Fountain is old. But it wasn't always a bunny fountain. Which, by the way, is a name that kind of annoys me. The mushrooms are more prominent than the bunnies. It should be the mushroom fountain. Mushrooms and rabbits? Alice in Wonderland anyone? The Wonderland fountain? Nah, Mushroom Fountain.
But back in 1895 when it was created as a gift to the town, when it was located on Nichols Green, it was a trough for horses. It also had a kerosene lamp. No bunnies and no mushrooms. But then horses fell out of favor and in 1931 it was moved to the corner of Huntington Turnpike and Unity Road.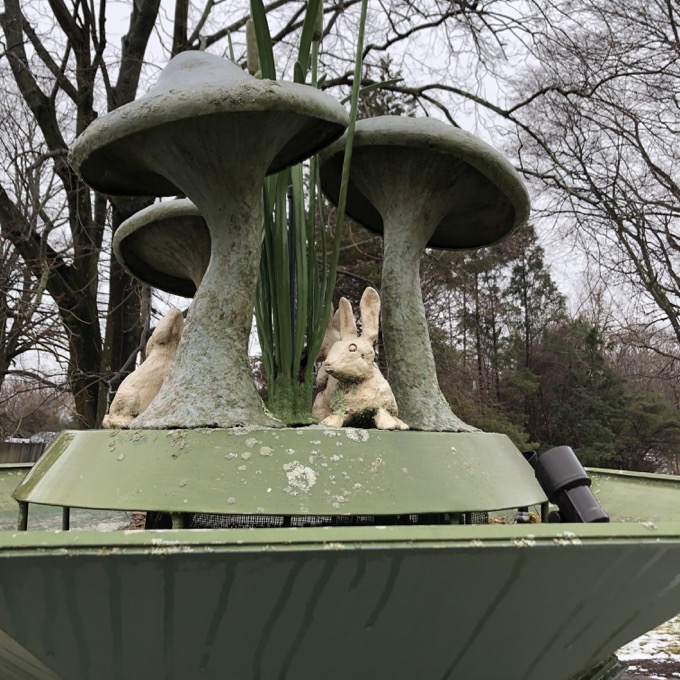 At some point around then, the lamp was removed and the bunnies and mushrooms were added.
ju
And that's it. That's all I've got. Trumbull, Connecticut has a non-operational fountain at a mildly prominent intersection with bunnies and mushrooms in it for some reason. I'd like to thank my friend Chris and his wife Lauren for making me park dangerously and hop outside in the rain, only to take a few bad pictures of this thing.
Really doing Trumbull a service.