This Lake is no Bantam Weight
Bantam Lake, Litchfield/Morris
November 2, 2008
[Re-reading this page now in 2013, it's very Wiki-heavy. Sorry about that.]
Bantam? What of this Bantam? While separated for census and historic reasons, Bantam is governed as an integral part of the town of Litchfield. Bantam is the 2nd least populous borough in Connecticut, only beaten by Fenwick and is the 3rd least populous municipality in Connecticut only beaten by Union and Fenwick.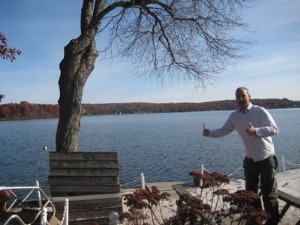 Fenwick? What of this Fenwick? Fenwick is a borough in Middlesex County in the town of Old Saybrook. The population was 52 at the 2000 census. It is considered one of the most prestigious summer colonies in the country.
Oh. I had never heard of it before beginning CTMQ. Not that I'd heard of Bantam either. Not until I found out that the largest natural lake was there. The CTMQ Family was lucky enough to check out the lake during a 4 winery tour in Litchfield County. We actually drove very near the largest lake in the state – Lake Candlewood – but didn't stop. Bah, that lake is phony baloney man-made anyway. Natural is always my preference… In women, fruit flavors, and lakes.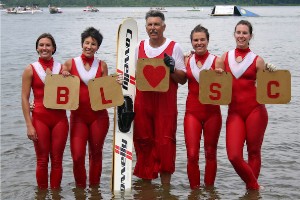 Bantam Lake is quite popular with boaters and especially water-skiers. In fact, the Bantam Ski Club is the oldest continuous waterski club in the country! (Awesome photo of some members above.) We passed its headquarters along North Shore Drive and noticed that it, along with many other tiny little chalets there, evoke a sort of misplaced Alpine feel somehow.
Yes Bantam Lake is the largest natural lake in Connecticut, with a surface area of 930 acres with a maximum depth of 23 feet. Much of the land at the Northern end of the lake, including the peninsula of Marsh Point, is protected by White Memorial Foundation and this area is home to a wide array of bird species. Bantam Lake was a favorite camping ground of the Pootatuck tribe of Native Americans and the number of arrowheads that have been found at the north end of the lake are said to suggest that frequent skirmishes with the invading Mohawks took place in the area.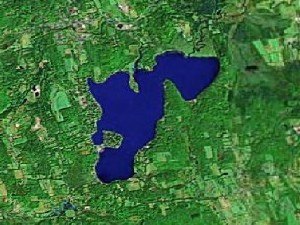 Bantam Lake has developed a great sailing and ice boating community that is unlike that on any other area lake. The lake also offers some of the best fresh water fishing in Connecticut and the area is a magnate for ice fishing enthusiasts throughout the winter. (I happened to drive up route 209 by the lake in January 2013 to take the picture below.) The main fish species in Bantam Lake are Northern Pike and Smallmouth Bass though Largemouth Bass, Yellow & White Perch, Sunfish, and Brown Bullhead and not entirely uncommon.

It's also not uncommon for website designers to lift pictures. What I don't understand is why a pretty lake like Bantam Lake felt the need to have a picture of a lake in northern England as their home page main picture. This is what's been on the Bantam Lake Association's website for years: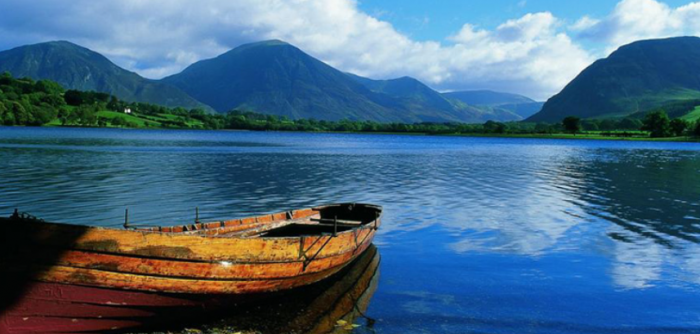 That is clearly not Connecticut. (It's actually northern England.) Weird.
Bantam Lake
White Memorial Foundation
Bantam Lake Ski Club