That's Wilde, Man, Wilde
The Wilde Building, Bloomfield
Currently the Cigna headquarters, this place deserves more than a passing mention in a throwaway post… but then I'd have to seek out all the cool office buildings in the state and that ain't happening. I realize mid-century design isn't for everyone, but I happen to love it. And while the Wilde Building isn't best, I still rather enjoy it.
The building has gone through the wringer over the years. A chunk of it was razed in favor of a stinkin' golf course. This building was created by a Who's Who team of creative minds. Designed by Gordon Bunshaft of Skidmore, Owings and Merrill, interior designer Florence Knoll, and sculptor Isamu Noguchi, the building was fortunately saved by preservationists in the 1980's – ironically a very dark period of architecture and design.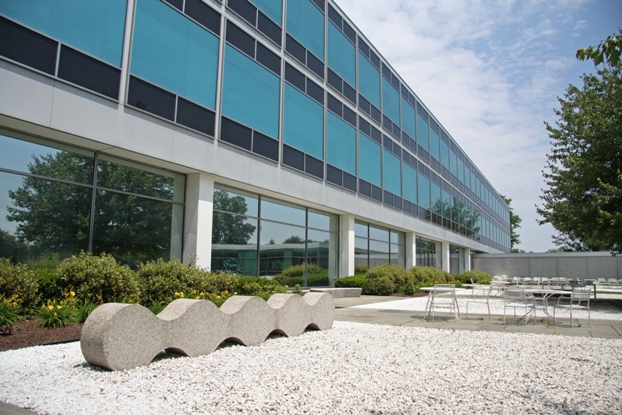 This is certainly one of my favorite buildings in Bloomfield. And since he has passed away, I can't blast Lawrence Cohen for this dopey op-ed he wrote about the Wilde Building in 2001.