You Say Tomasso, I Say This Place Makes Me Cynical
Tomasso Nature Park, Plainville
July 2018
Let me start off by saying that there are some wonderful hikes in Plainville. You may not think so, but there are. And the Tomasso Nature Park is a lovely place to walk. It is. But there's just something off about it to me.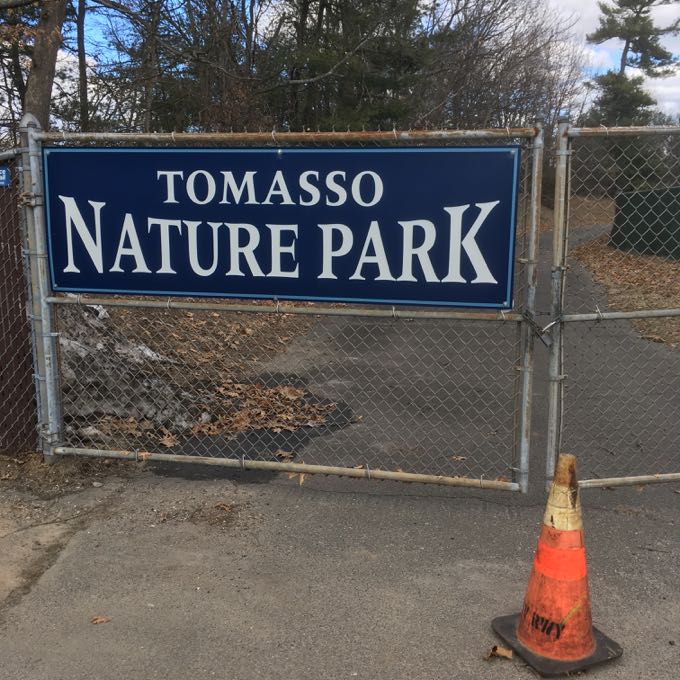 It's not exactly welcoming…
Let's start with the Courant's Peter Marteka, who perfectly explains what a first visit here is like.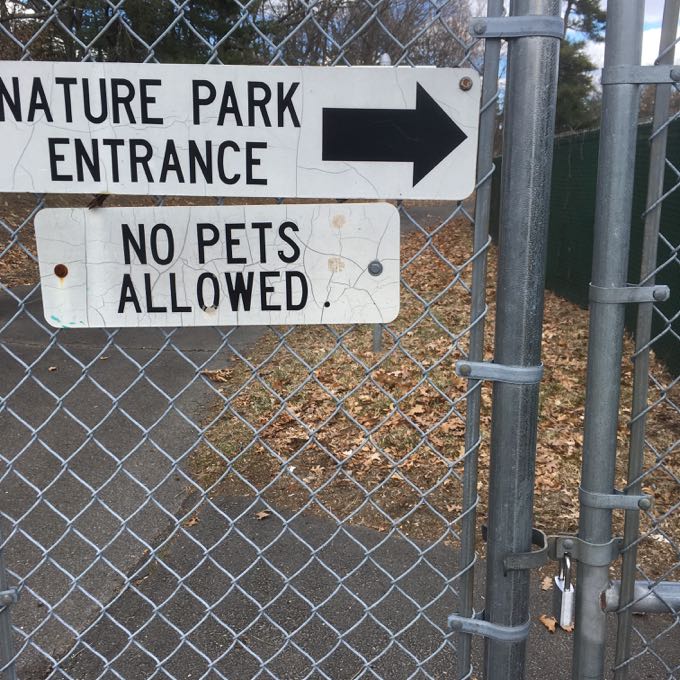 As I pulled my car between a salt shed and the Plainville dog pound, a 6-foot-high gated and locked fence with a sign noting Tomasso Nature Park stood before me. I walked over to the animal control officer who was walking a dog and asked a question I've never uttered in the nearly 13 years I've been writing about the outdoors.

"Is the nature preserve open?"

Turned out there was a small entrance next to the main gate that only looked like it was locked. I opened the door, walked down a paved path with a hazardous waste dump on one side and housing complex on the other and began to wonder if there really was a nature park here.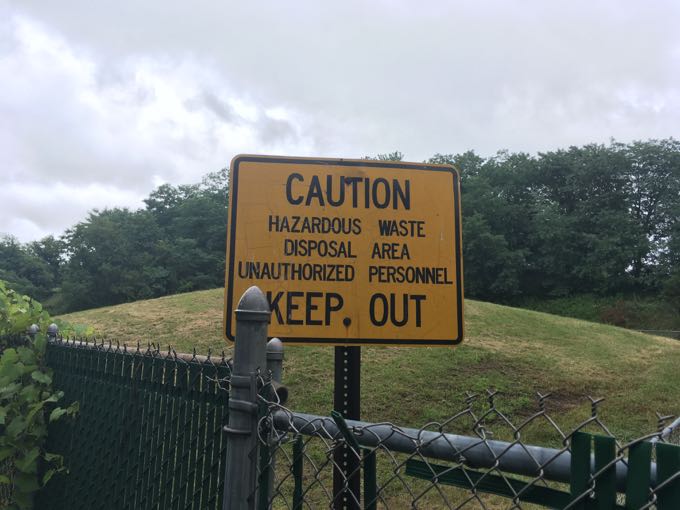 The first time I came here, on a Saturday morning just after the preserve was to open for the year in March. The gate was locked. The surroundings are one of the least inviting of any pre-hike parking area in the state.
And I can think of several rather awful ones.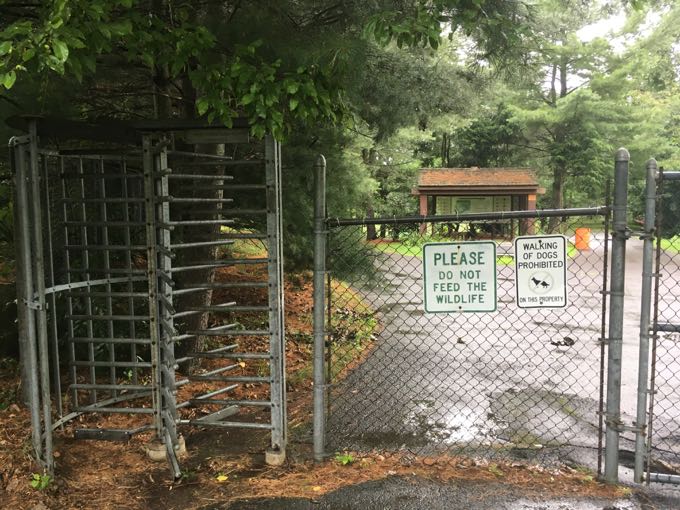 Undeterred, I returned on a weekday morning in July and found the gate unlocked. This was doubly exciting for me because this meant I would "complete" Plainville, the 10th town in the state for me.
(The gate above is actually the second gate/fence you must pass through before getting into the "true" nature park.)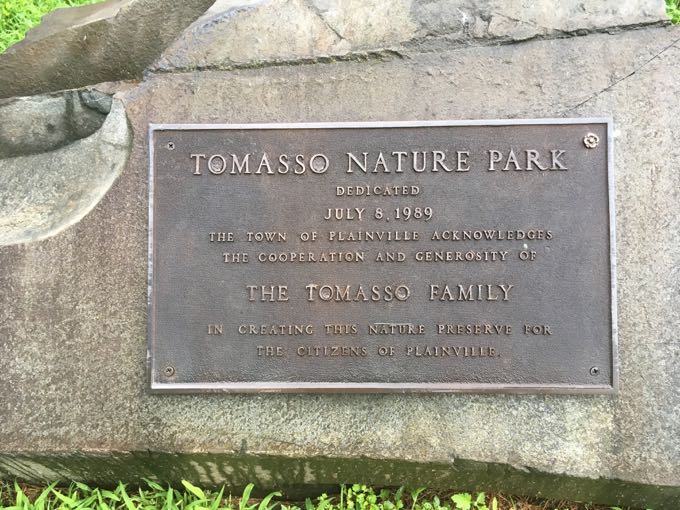 The first stretch of the walk is along a paved path next to that hazardous dump Marteka mentioned. Certainly not my first dump hike either. I love urban hiking.
This place has been around since 1989. Which is bonkers. But how and why did it come about in the first place? Why is it named after a company that destroyed nature rather than preserve it? Why does Plainville own it now?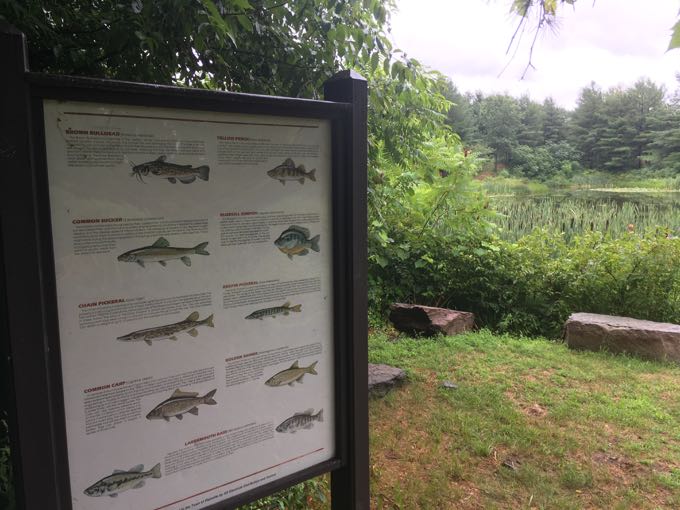 The Park was established as a wetland mitigation area for the wetland lost in the reconstruction and expansion of the runway at abutting Robertson Airport. Awww, sounds nice. Of course the Tomassos would have done no such thing if not for Ruth Hummel, a Plainville naturalist and historian who was a constant thorn in the company's side.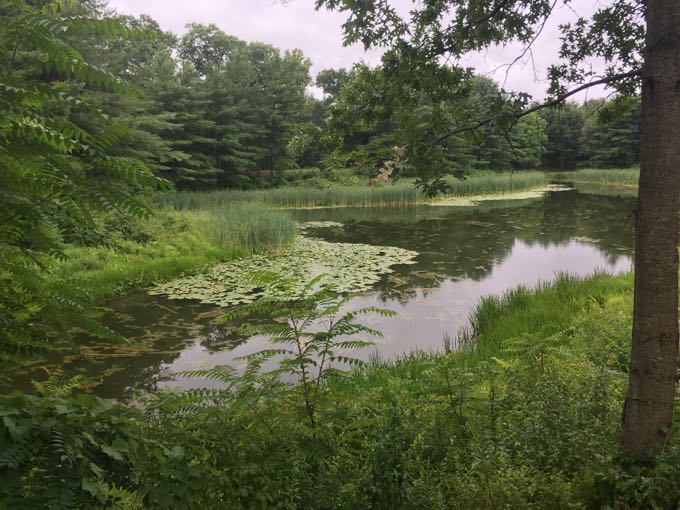 Actually, federal law also forced them to do something like this. Companies have to create equivalent wetlands when they destroy some but to make it a nice little park is probably very rare.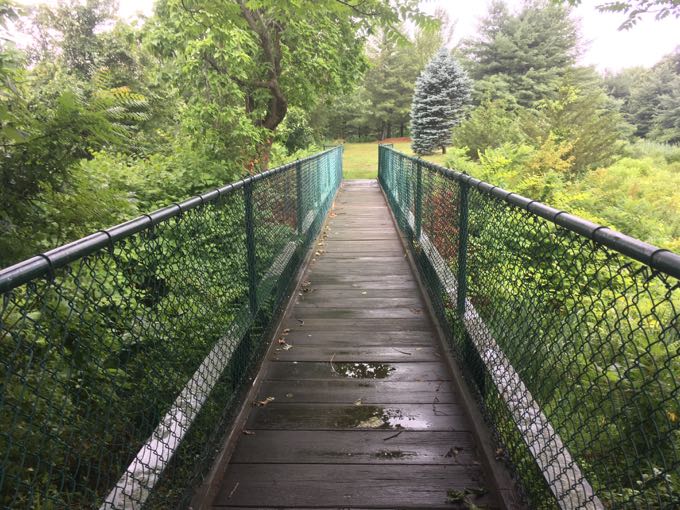 The runway was built, and the Tomassos dug up and move tons and tons of wetland soils and plants in situ and sort of recreated here what was lost over there. The story goes that Hummel and the Tomassos became friends. And frankly, they did a good job. Wetlands filled in, "nature" returned to the preserve, the airport got a longer runway, and…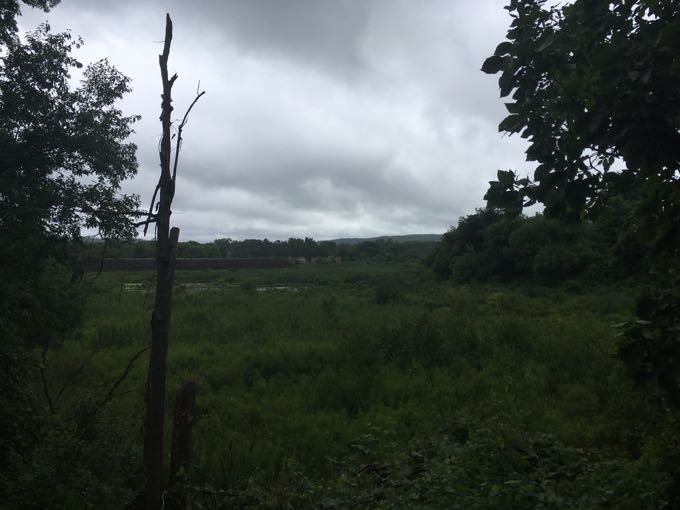 You know what? The Tomasso Company was sold and re-formed and all that stuff and the company is now Tilcon. So while I enjoyed the little fenced in and well-maintained "Tomasso Nature Park" I couldn't quite forget that just a few miles away, Tilcon has literally removed half of a mountain and now wants to negatively affect the water supply of New Britain by removing more of that mountain.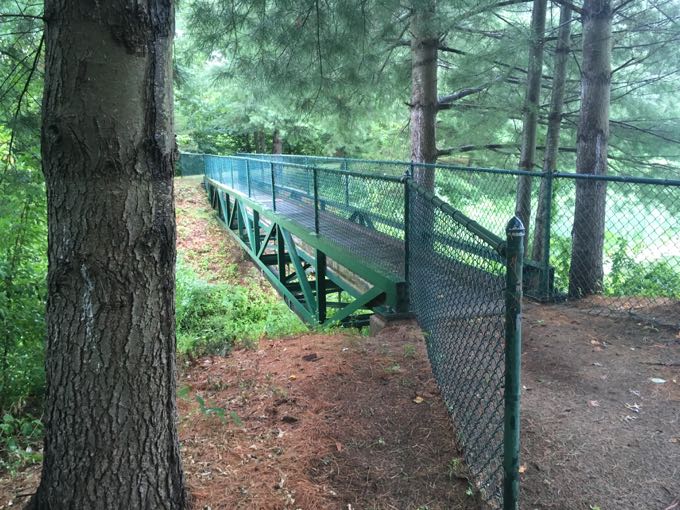 This is what the Tomasso/Tilcons of the world do. I get that. Of course they had no plans to build this place in Plainville. That would be ridiculous. So, yeah, I could not escape my cynical thoughts while I walked around.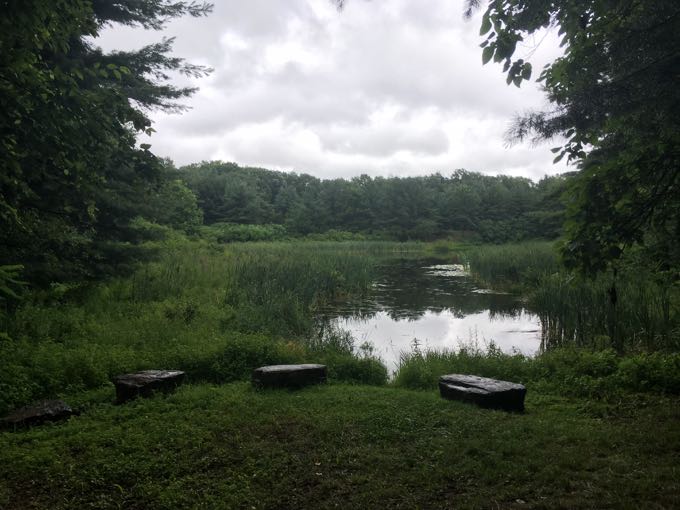 "Nature Parks" shouldn't be entirely fenced in and require locked gates and hazardous waste dumps. Sorry. I would end this by thanking the Tomasso Brothers, but nah. I'm tired of hiking past their quarries and other crap around Connecticut.
Plus, they're probably boys with Paul Manafort too.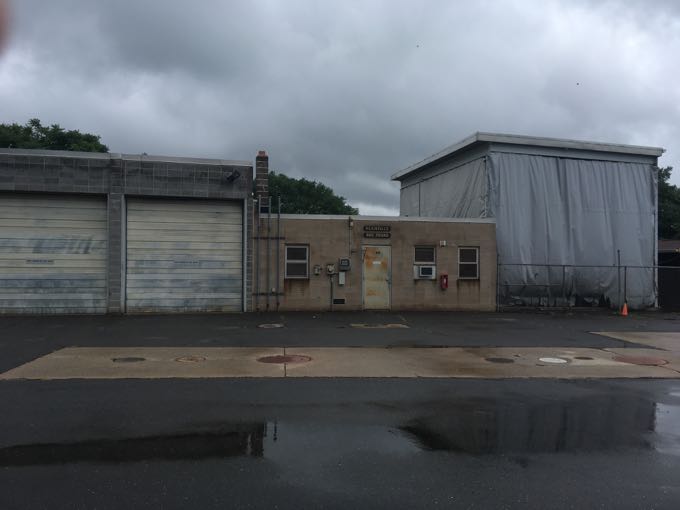 The Tomasso Group History
Tomasso Nature Park