I Was Bored
"Fake towns" is a bit harsh, as these are very real places. And really, not too many people are confusing them with the "real" towns in which they are located. I am purposely ignoring the "big" fake towns (Danielson, Willimantic, Mystic, Rockville, Winsted, Storrs) because they aren't all that fun for this exercise.
Many seconds were devoted to researching this list. Top expert was consulted (texts with fellow fake town fan Ryan Hanrahan during a newscast). I am therefore comfortable with the following list.

Honorable Mentions:
Oneco (Sterling) – This is the only "town" listed on this page that I am not 100% sure how to pronounce. I say it like "ON-ecco" but who knows. I can think of five other possible pronunciations. *Update! See Comment at bottom.
Versailles (Sprague) – A surprise to not be in the top 10. It's in Sprague, which no one even knows is a real town. And its pronounced "VER-sails" which is simply insulting to someone who speaks French.
Fair Haven (New Haven) – Every Haven got a city: New Haven, North Haven, West Haven, East Haven… except poor old Fair Haven. I felt compelled to put it on a list somewhere. So here you are.
Moosup (Plainfield) – I got gas once at a Twilight Zone station in Moosup. It was a one-pump full service place where the guy was happy to check my oil and tires. In 2017. Anyway, I jokingly said, "WHERE AM I?!" Not understanding rhetoricals, the guy told me, "Moosup." Making conversation, I said, "That's part of Plainfiled, right?"
The guy stared at me quizzically. "No. It's Moosup." I switched the subject to sports and took pictures of the place to be sure it was real.
Tariffville (Simsbury) – I wavered on whether to have Simsbury's Weatogue here instead, simply because everyone who lives in Weatogue insists on saying they are from Weatogue, as if anyone outside of a 10-mile radius has any clue where the hell Weatogue is. But Tariffville is just such a dumb fake town name, I'm going with it instead.
Scitico (Enfield) – Scitico, Scitico, Scit, Scit, Scitico… Scitico, Scitico, Scit, Scit, Scitico… Scit-i-COO-ooo-OOO!

The Top 10 "Fake" CT Towns
10. Noank (Groton) – I enjoy the thought of some out-of-stater calling this place "NONK." I enjoy in-staters calling it "no-WANK." I enjoy the burning hatred some people have for the place, simply because the roads are tiny and busy in the summer. I very much enjoy the lobster rolls.
9. Flanders (East Lyme) – Poor Flanders. Just a little section of East Lyme, enjoying relative anonymity next to its better-known neighboring "fake" Niantic, also of East Lyme. Then along came Ned Flanders. Now everyone associates the place with geeky unaware sanctimonious men with absurdly bushy mustaches.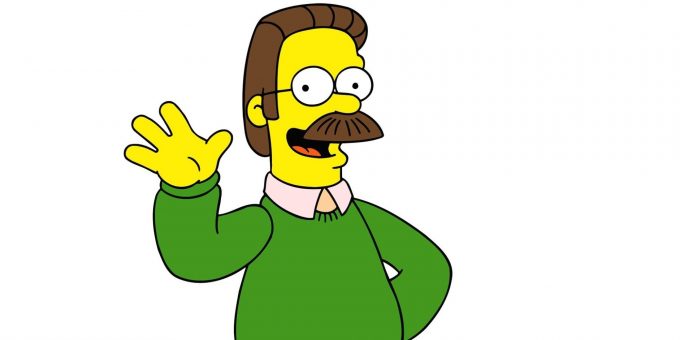 8. Cos Cob (Greenwich) – It's called Cos Freaking Cob. Pete Freaking Campbell from Mad Men lived here. It has a train station which means anytime friends come up via train, the first thing they say to me is, "Yo, what's up with Cos Cob?"
7. Occum (Norwich) – Occum was named after some guy, and I don't really know why it slots in at number 7 here, but I think the simplest answer is probably the most likely.
6. Gaylordsville (New Milford) – When we were dumb kids, we'd call other dumb kids buttwipes, retards, and… gaylords. (Maybe it was a Delaware thing.) Buttwipe is still a fantastic insult, but the other two are justifiably and rightfully verboten. But check this out: Gaylordsville was named for the Gaylord family from France. Except their surname was actually Gaillard. So Gaylordsville (probably) takes heat rather unnecessarily.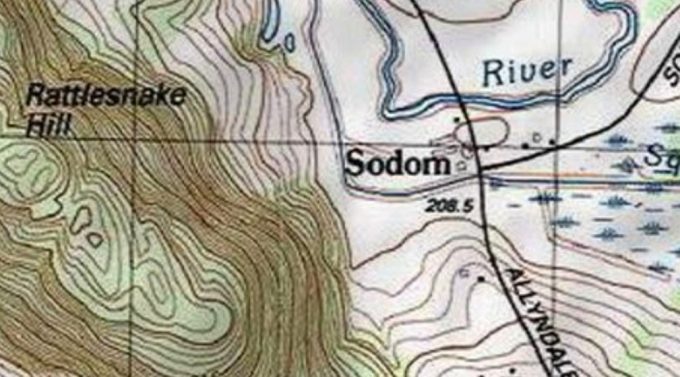 5. Sodom (North Canaan) – There are a bunch of Sodom vestiges around Connecticut. A Sodom Road here, a Sodom Road there. According to this article, there used to be a bunch of "fake" towns also named Sodom. But only one survived. It has a sign and everything. Taking funny pictures in front of the sign would be more of a thing if it wasn't in the Canadian hinterland portion of the state.
4. Ekonk (Sterling) – Being Connecticut's most onomatopoeic "fake" town name merits it big points with me. Picture Scooby-Doo kicking the Joker in the face on a fantastic Brave and Bold episode from the mind of Bat-mite. (For real.): "Ekonk!"
3. Canaan (North Canaan) – Now, don't get confused. The number 3 spot goes to "fake" Canaan, which is the part of North Canaan that everyone calls Canaan. Which is pretty much all of North Canaan. Except for East Canaan, which everyone refers to as East Canaan, even though it, too, is a "fake" town. Of course, Connecticut has a real Canaan, just south of the "Fake" Canaan in North Canaan, which is west of East Canaan. However, everyone refers to real Canaan as Falls Village (except for the part of it called South Canaan) rather than its proper name of Canaan. You'd be foolish to confuse any of these Canaans with New Canaan though. At least the real Canaan was founded before New Canaan, but New Canaan was founded before "fake" Canaan, which you'll remember is actually North Canaan.
PS. Real East Hampton is decidedly southwest of Real Hampton.
2. Ballouville (Killingly) – Now that you've read it, you won't be able to stop saying it: "BALLOUVILLE… BALLOUVILLE… BALLOUUUUUUUUUVILLE."
And Connecticut's number 1 fake town name is…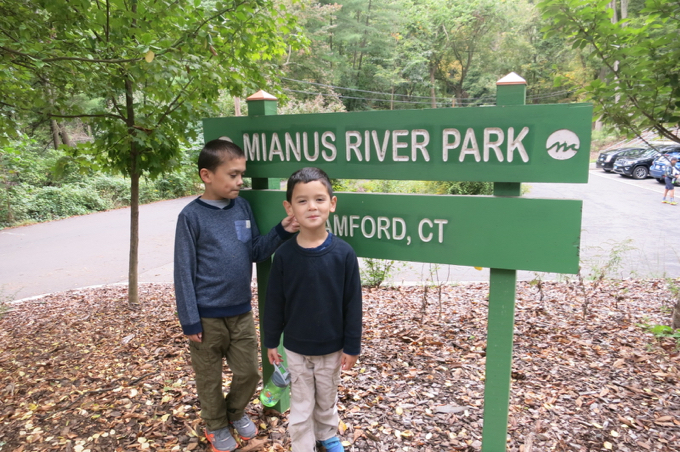 1. Mianus (Greenwich) – Duh, No brainer.