U-C-O-N-N!
UCONN! UCONN! UCONN! (basketball books)
Dozens of books have been written about UConn's storied men's and women's basketball programs. After all, they won nearly 20 national championships together and in 2004 and 2014, they both won. I assume many are not dissimilar to many others. So I will read them, sure, but my reviews will be shorter than usual. I'll do them generally by decade and order them chronologically by the last UConn year captured in the book, or the last year most associated with the book's main subject.
UConn Basketball Books Pre-2000
UConn Basketball Books 2011-2020
UConn Basketball Books Post 2021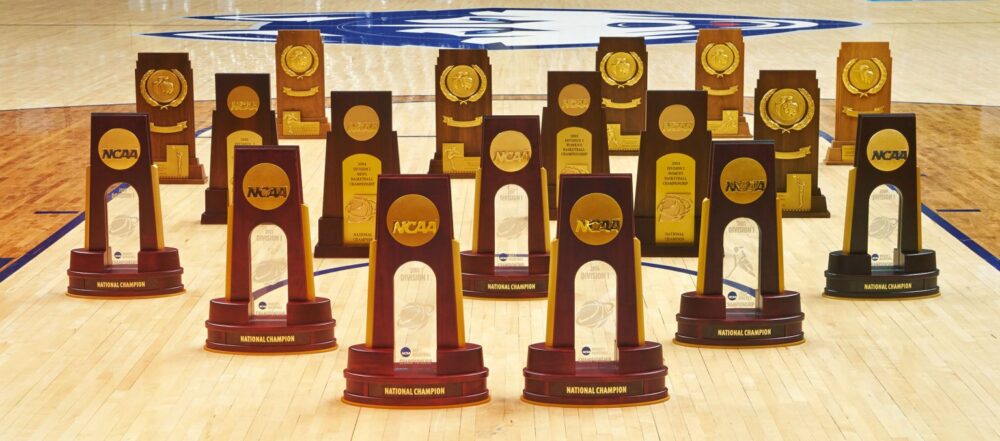 Tuff Juice, Caron Butler
UConn 1999-2001
For those not familiar with Butler's story, it's pretty incredible. The book spans his life from birth through the nearly the end of his long NBA career. Actually, we get some family background from Mississippi before his grandparents moved to Wisconsin chasing factory work well before he was born.
Butler grew up in Racine outside of Milwaukee in a drug and gang soaked area. Despite his mother's best efforts, he got "caught up in the game" and began selling crack at the age of 11. Over the next five or six years, he was arrested many times, but it wasn't until he had to spend a year in lock-up, with two weeks in solitary confinement, that he finally got things straight.
Being 6'7″ at 13 made it pretty difficult to avoid identification during drug sweeps. Butlers uncles, neighbors, and friends were involved in the drug trade. Heck, the CIA was involved with the drug trade. The book does a good job of taking personal responsibility while also explaining why things like this happen in parts of our country. It's not as black and white as suburban Boomers like my dad insist.
Butler was always good at basketball and wound up at Maine Central Institute prep school and from there, he went on to UConn. Caron wasn't a dumb kid. He had to maintain grades in his crazy educational path to get to where he got. There's a passage from his days at UConn, and…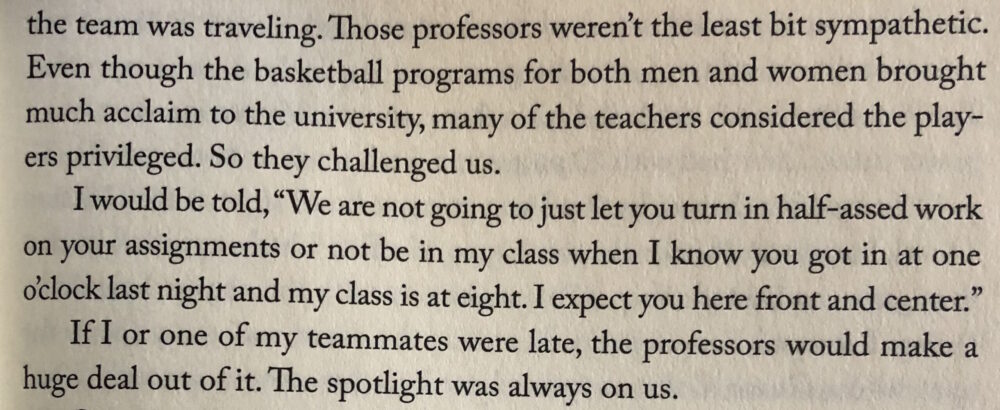 Yeah. I don't know 'bout all that. But it's good to keep up the front I guess. Caron played two years at UConn and Coach Calhoun has always said he was one of the best players he's ever coached. The 2001 NCAA Tournament was heartbreaking, as the team lost to Maryland in a match-up that everyone said the winner would win the championship. (Everyone was right.)
"That was probably the highest-level NCAA Tournament game I was ever a part of," former Maryland coach Gary Williams said. "I mean, we held Caron Butler to 26 in the second half. … and we were trying."
The book takes us through NBA draft night, when nine teams skipped over Caron like idiots. He was drafted by the Heat and then spent time on a dozen different teams – but for good reasons. He got a World Championship with the Mavericks, made his millions, bought a house in Beverly Hills, paid back the drug dealers who paid for his MCI tuition, became close with the Racine cops whom he credits for "saving" him, and has led innumerable charitable efforts around Wisconsin. He's a good dude, and I expected to skim the book, but wound up reading every word.
Oh, he's now an assistant with the Miami Heat and one of the most respected guys in the game.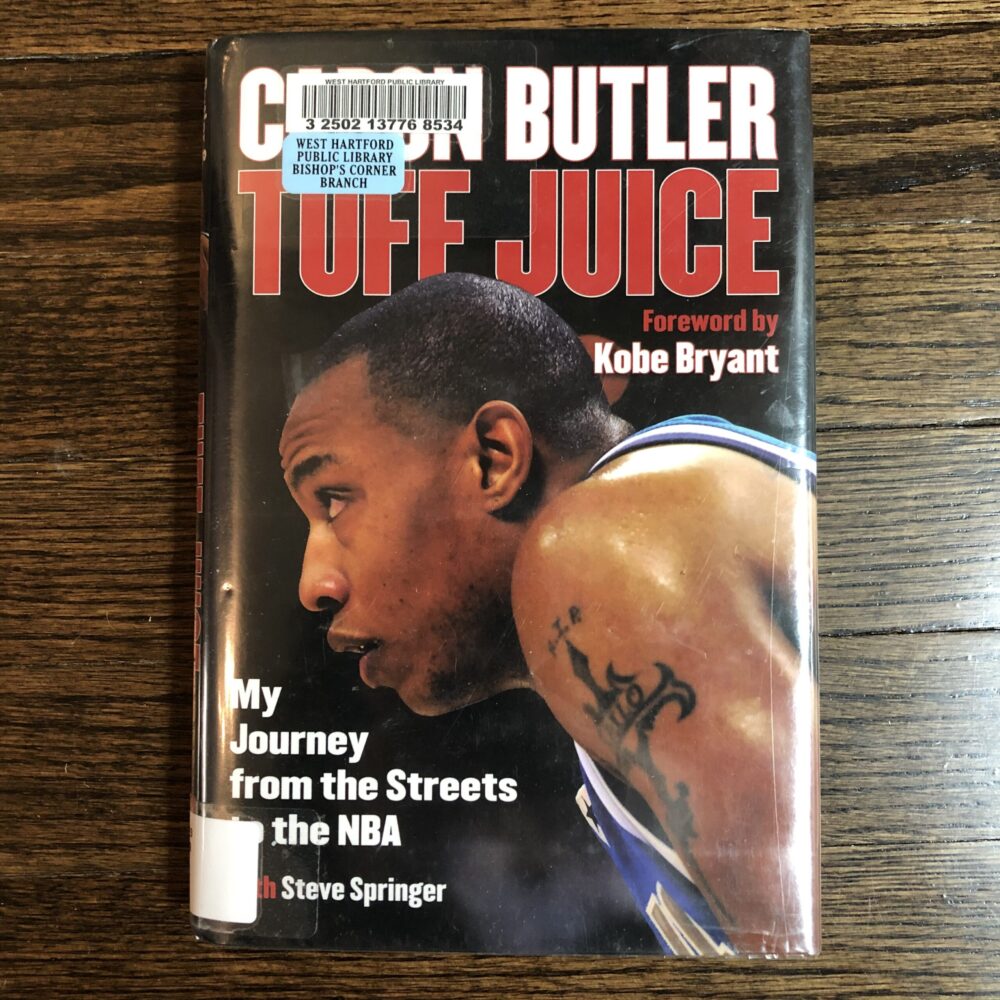 CTMQ's Reviews of Connecticut Books