U-C-O-N-N!
UCONN! UCONN! UCONN! (basketball books)
Dozens of books have been written about UConn's storied men's and women's basketball programs. After all, they won nearly 20 national championships together and in 2004 and 2014, they both won. I assume many are not dissimilar to many others. So I will read them, sure, but my reviews will be shorter than usual. I'll do them generally by decade and order them chronologically by the last UConn year captured in the book, or the last year most associated with the book's main subject.
UConn Basketball Books 2000-2010
UConn Basketball Books 2011-2020
UConn Basketball Books Post 2021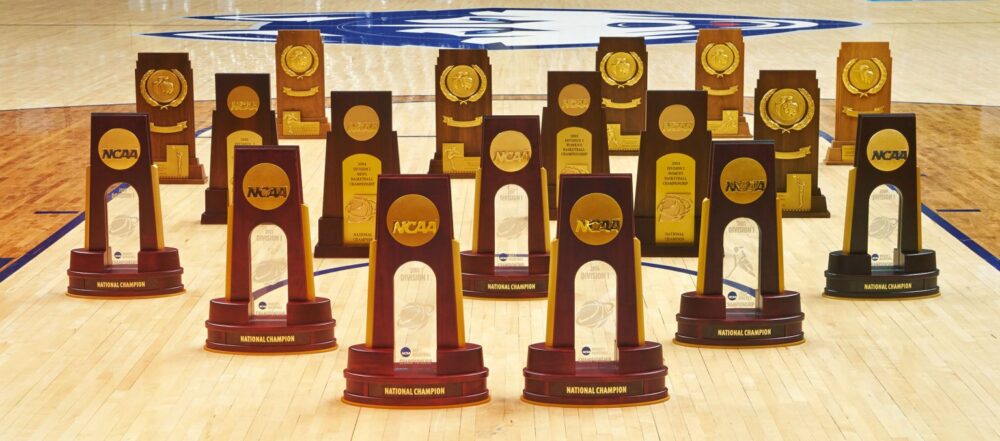 35-0, Garber & Berlet
1994-1995
This is a no-nonsense picture-heavy book put out by the Hartford Courant probably a week after the UConn women won their first national championship. I was in my senior year at UConn myself and the stars of that team – Rebecca Lobo and Jen Rizzotti – were my contemporaries. I had a class or two with Rizzotti and she always struck as a perfectly normal young woman that I towered over.
But put her on the basketball court and she was a monster. Everyone in Connecticut knows the story of this team… they just plowed through the schedule finishing as undefeated champions, and winning the hearts and minds of not just Connecticutians, but really beginning what became a massive national and international fanbase. And I even went to a couple games that season.
And you know what's funny? Rizzotti was from New Fairfield and Lobo was born in Hartford and raised in Southwick, Massachusetts – which should be Connecticut. In the years since, the dozens of UConn stars were from all over the world.
This book recaps every game in a reporters distant, objective voice. In a way, it's a good introduction to the personalities of this team. Glimpses of Lobo's presence shine through; peeks in Rizzotti's craziness, Jamelle Elliot's quiet dominance, snippets of freshman Nykesha Sales' looming greatness… but no real stories.
Oh yeah, Sales was from Bloomfield. Man, Connecticut does raise some great players, eh?
The season began with a 107-27 win over Morgan State and ended with a 70-64 victory over Tennessee – their second win against them that year. The team set a billion records along the way, Lobo won every award she possibly could have, and my man Geno Auriemma became a household name.
I'm writing this in early 2021 and Auriemma now has 11 national championships. He will likely win the next three. We've seen more talented players since the 94-95 team, and better teams. But it was this team, during my senior year, that convinced a lot of people that the women are just as fun to watch as the men – especially if it's fundamentals and constant effort you're looking for.
This was the team that led to sellouts for women's games. Television contracts with ESPN. Heck, one could argue it contributed to the formation of the WNBA. Alright, that's enough. There are 10 other national championship teams to worry about.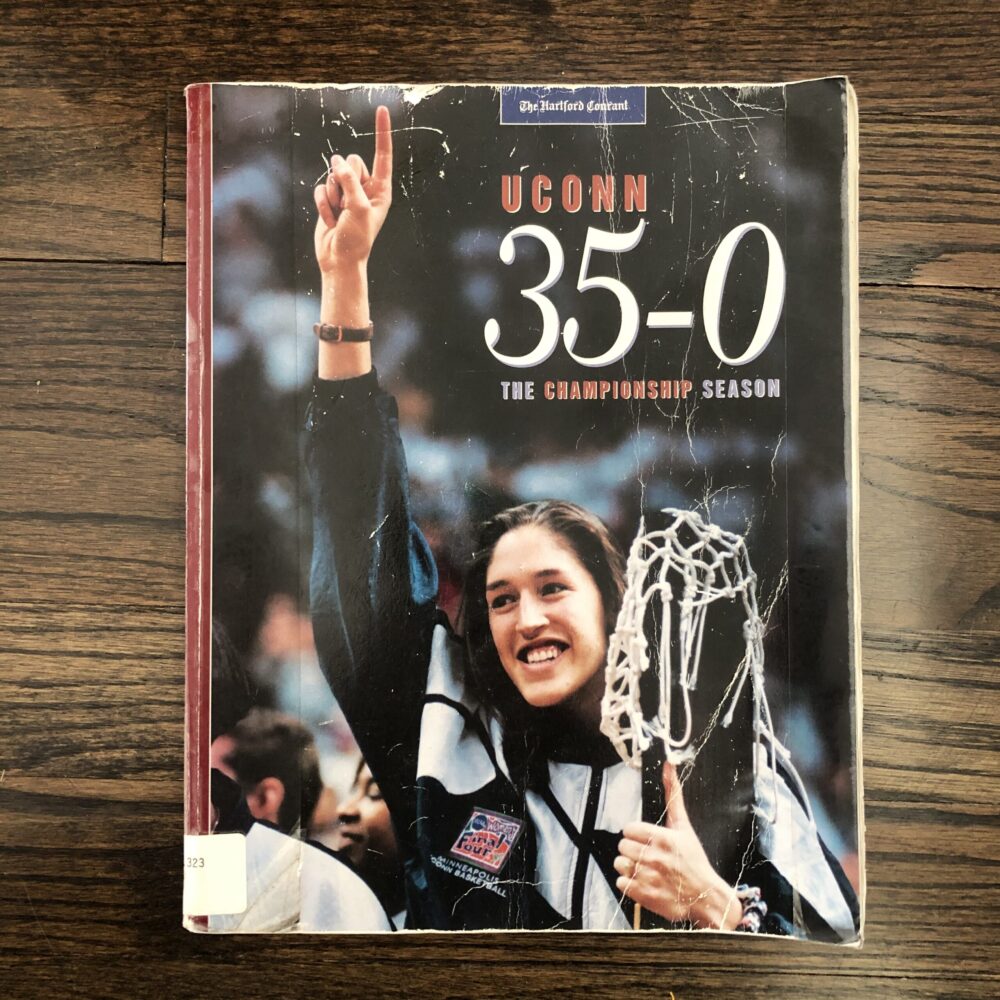 CTMQ's Reviews of Connecticut Books