Have To Do It… A Wapping Good Time!
South Windsor: Wapping Park
~1.5 miles, June 2017
There are five trailed properties on my South Windsor town trails list. I had this idea to just bundle them all together when I write them up because really, I think we can agree that South Windsor's town trails aren't exactly clickbait pages.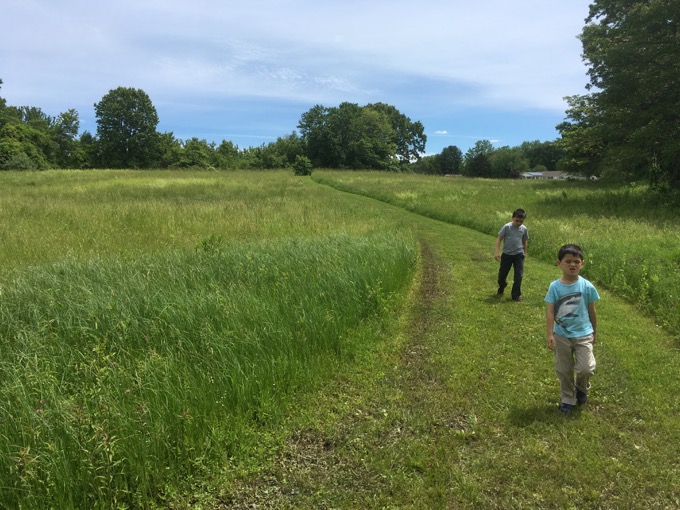 Then I hiked one. And then another. And another. And they worthy of separate pages.
So here we are. Wapping!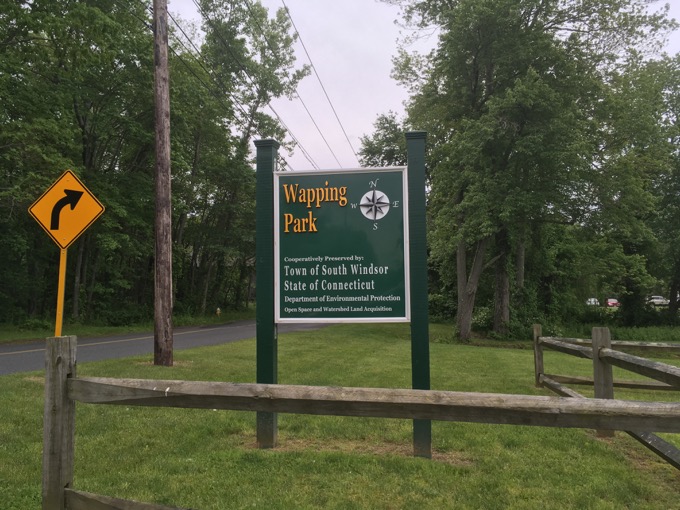 And you know what? My 45-second Internet search has not told me why part of South Windsor is called Wapping. Or, if that's not the case, who was Wapping? What's a Wapping? Besides Wapping Park, the town's annual fair is called the Wapping Fair.
The first Wapping Fair was held in 1892 and it was sponsored by the Wapping Grange to benefit Wapping School District. Wapping!
But let's stick to Wapping Park. It's lovely. And it's (probably) growing – by a Wapping 18-acres!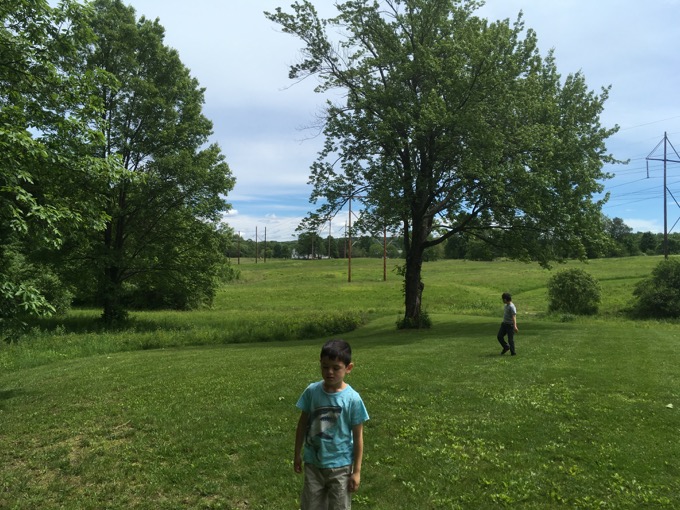 Good for South Windsor, because like all of their town parks with trails, it's quite nice.
Wapping Park consists 180 acres located with a 2.5 mile trail system with bridges, boardwalks and bird blinds. This trail system takes hikers through open meadows, pine and hardwood forests, shallow marshes, vernal pools and the Podunk River. The area offers peace and relaxation for all members of the family and for those who are just looking for some bonding time with Mother Nature.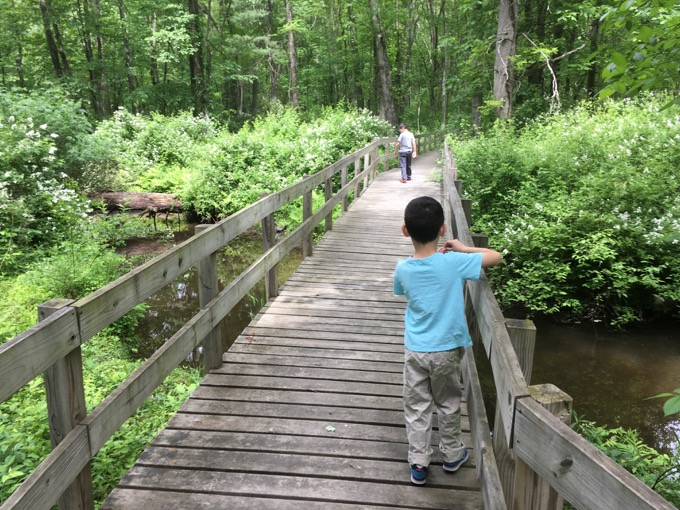 Hm. Whoever wrote that doesn't know my Damian. Unfortunately, nice little hikes don't always result in "peace and relaxation," let alone "bonding time."
For those just skimming this page for the pictures, they just read the caption above and said, "Aw, that's nice." Yeah, well, for the rest of you… that was Damian mid-Smith-Magenis Syndrome tantrum. Because… oh who knows. Because a grasshopper crossed his path? And here he is having difficulties again in the next picture… Sigh.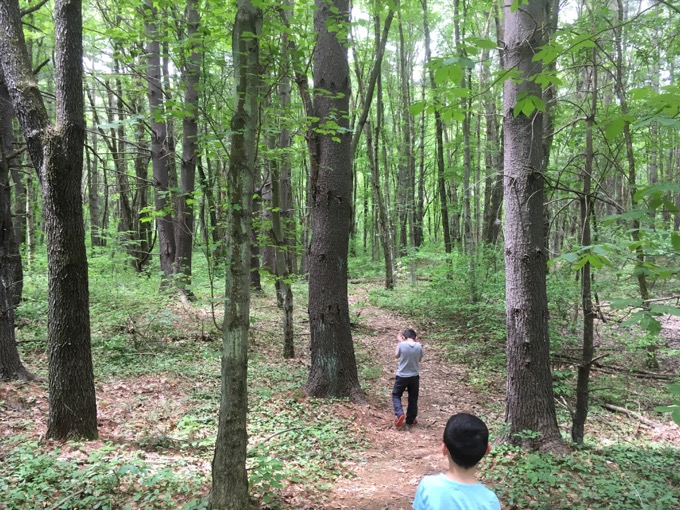 The first bit of trail is through the meadow and then enters the woods. There are several trails here that form a decent little network. According to the signage, some of the trails aren't yet complete (or perhaps just not official), but fear not! South Windsor puts informational maps at several points throughout the trail system. (And not just here at Wapping, but at all their parks.)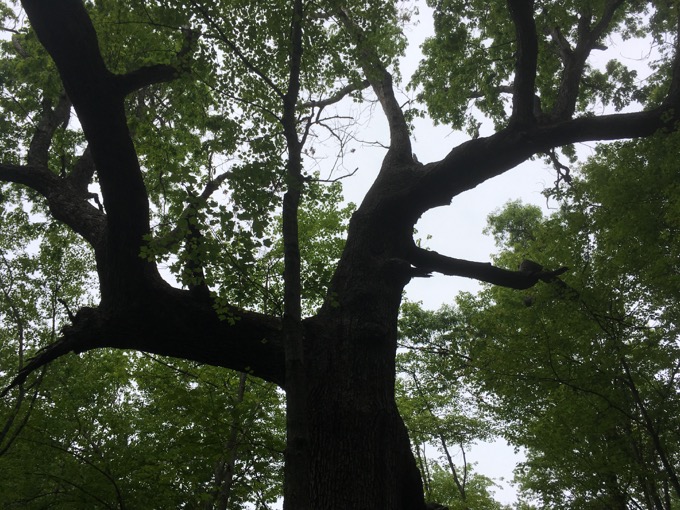 We wove our way through the hardwoods and the evergreens and eventually made it down to the Podunk River. The mosquitoes were out in force, and got Damian a few times, but all in all it wasn't too bad. We were simply communing with Mother Nature is all.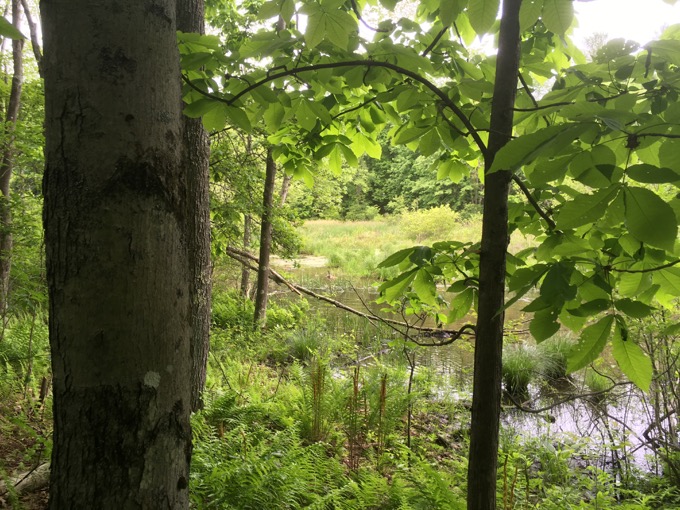 And that's pretty much it, but here's the thing: I've hiked all of South Windsor's trails and I am smitten with them. The town puts a LOT of work into them. The meadow grass is always mowed. The signage! The trails are wonderfully maintained. The boardwalks are as nice as you'll find anywhere.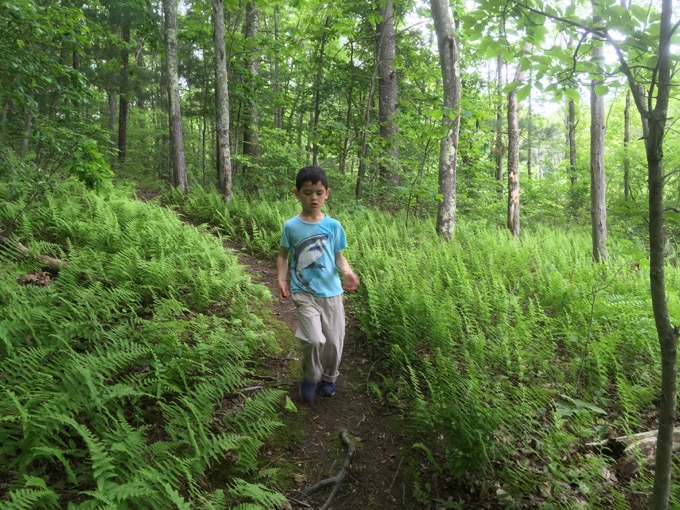 Every town is different and place priorities elsewhere. My town puts its money into changing zoning regulations, xenophobia, and parking enforcement. South Windsor, meanwhile, seeks to keep their greenspaces well maintained and inviting.
Wapping good on them.