You're Gonna Get Wet
Highland Lake, Winchester (Winsted)
I'll be honest and tell you that I have about 7 minutes to write this page. But that should do it I think. My brother-in-law lives on Highland Lake and we have an annual picnic in the last days of summer there. I don't have time to search and find the best pictures from over the years but suffice it to say… I love it. We all go swimming, play frisbee, and more recently I've been kayaking around the lake.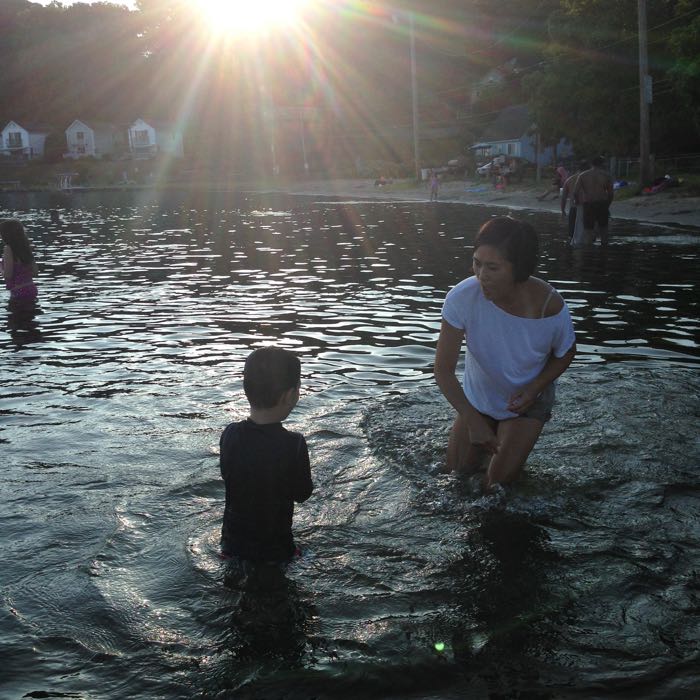 Speaking of "around the lake," I've also driven all the way around the lake, and one of the absolute best stretches of Connecticut road is at the northern end of the lake along West Lake Street.
This is the view from the driver's seat: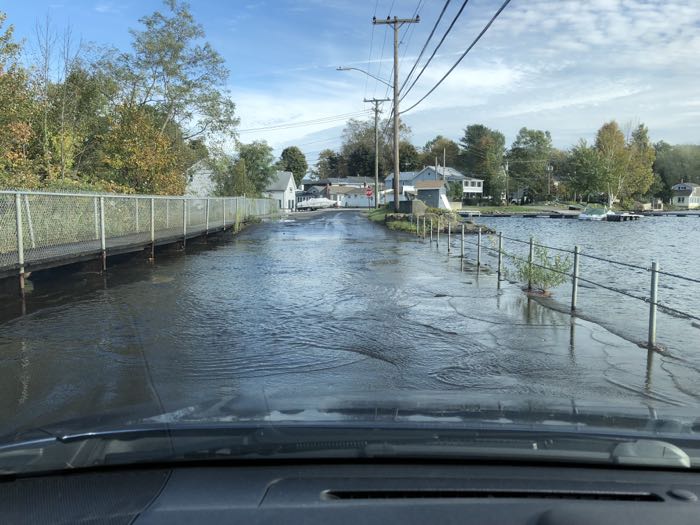 Of course, it's just the spillway for the lake and this situation is probably super common all over the world… but not so much in Connecticut. Here are the Google Street View views: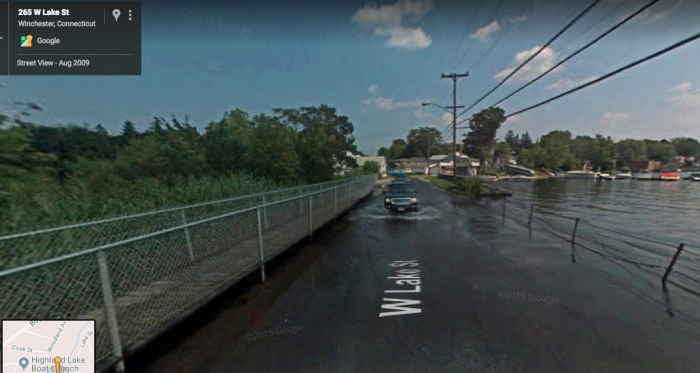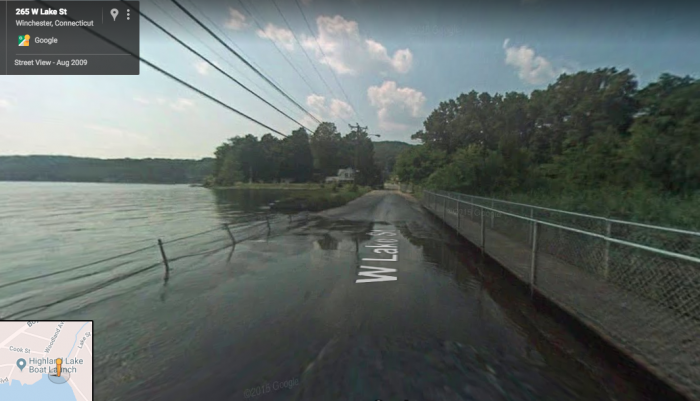 If you drive all the way around Highland Lake, there are some nice views here and there, but you really need to keep your eyes on the road. It's a twisty route, often with walkers and cyclists.
And if you are interested in the two plaques mounted up on a cliff: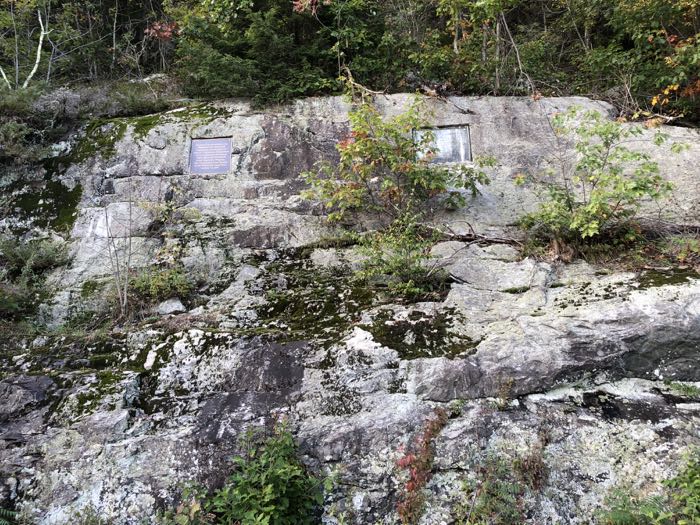 Don't worry about them. They aren't interesting at all and stopping to take pictures like this is not safe. Trust me.
On your drive, you'll also see tons of tiny little cottages and some massive mansions. It's a weird mix, but you'll get that on this lake. When I've been kayaking out in the middle of it, I'll be passed by wine-sipping Baby Boomers in sunhats and linen suits right before getting splashed by the spawn of Kid Rock yelling obscenities and drinking buckets of Bud Ice.
Good times.
I can't seem to find any pictures from the kayak, which is a bummer. Oh well. Here's a picture of the kayak from the top of my car from my brother in law's driveway.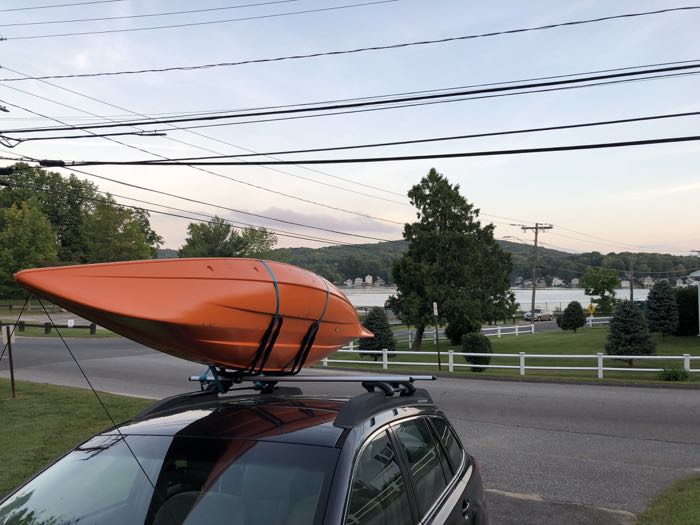 That'll have to do.
There's a little "beach" here and like I said, we go more frequently than you'd imagine.
Really, this page was mostly about the underwater road. What more did you want?