Westport's Town Trails
The Gold Coast. Paul Newman's hometown. Money. Lots and lots of money. And trails? Sure, why not. The Aspetuck Land Trust maintains the bulk of trails in town, but there are a couple other properties worth exploring as well.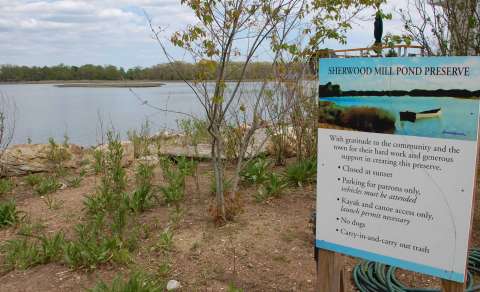 Sure, one is at the private Earthplace museum and the other is a tiny slice of land that the locals got sore about when the town razed an old restaurant on the property. A restaurant the people loved. And Paul Newman ate at. Westport is a special place.

My Westport Town Hikes:
Earthplace Sanctuary
Sherwood Mill Pond Preserve

CTMQ's Guide to Westport
Various maps of Westport
CTMQ's Town Owned Land Trails Page