Everything Westport
I've been exploring and writing about Connecticut since 2006. After a decade, I began compiling CTMQ guides for each town in the state. I plan on "completing" Westport CTMQ-style… as well as the other 168 towns, cities, and boroughs in Connecticut. That is the ultimate goal of CTMQ.
If I've missed anything in town or if anything has closed or changed, please let me know.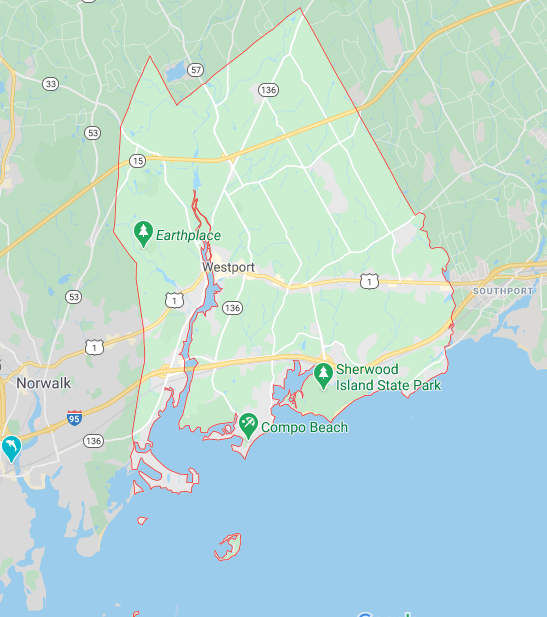 Museums
Adams Academy Schoolhouse Museum
Earthplace
Westport Museum For History & Culture at the Bradley-Wheeler Barn
MoCa Westport
Sherwood Island Nature Center
University Archives
Westport Arts Center (Moved)
Westport Library Galleries
Westport Museum For History & Culture at The Wheeler House
Hikes
Sherwood Island State Park – Intro
Aspetuck Land Trust Trails – Intro
Allen Salt Marsh (not trailed, but interesting)
Caryl & Edna Haskins Preserve
Eno Marsh Preserve
Guard Hill Preserve
Hilla Von Rebay Arboretum
Leonard Schine Preserve & Children's Natural Playground
Newman-Poses Preserve
Audubon Trails – Intro
H. Smith Richardson Wildlife Preserve and Christmas Tree Farm
Westport's Town Trails – Intro
Earthplace Sanctuary
Sherwood Mill Pond Preserve
Food & Drink
Roadfood List: Coffee An' Donuts
La Rouge Chocolates by Aarti
Looking for your favorite restaurant? Here is an explanation as to why it's not here.
Everything Else
"US Best" Westport Country Playhouse
National Champion Northern Bayberry
CT Art Trail Viewpoint: Sherwood Island
CT Concept of Freedom Trail (2 sites)
Salt Island
Gorham Island
Wakeman Town Farm
Minuteman Statue
First Unitarian Church
Passivhaus
F. Scott Fitzgerald's house
"American Housewife"
"The Swimmer"
Completion Celebration Meal & Westport Wrap-Up
TBD